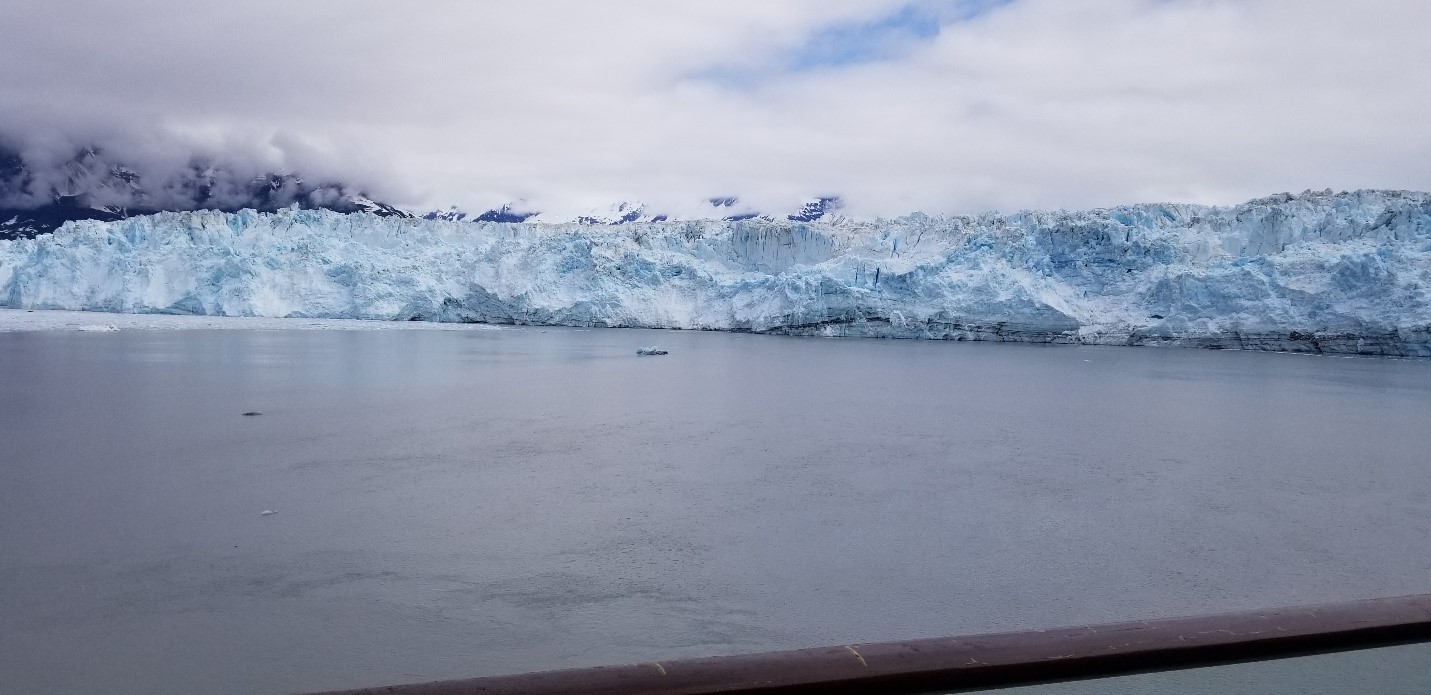 My roundtrip sailing was in and out of Vancouver, Canada. Boarding the ship was a breeze and the staff was phenomenal. For this particular cruise line, their staff-to-guest ratio is 2:1. For this exact reason, their customer service is unbeatable in my opinion. It truly is something you would want to experience!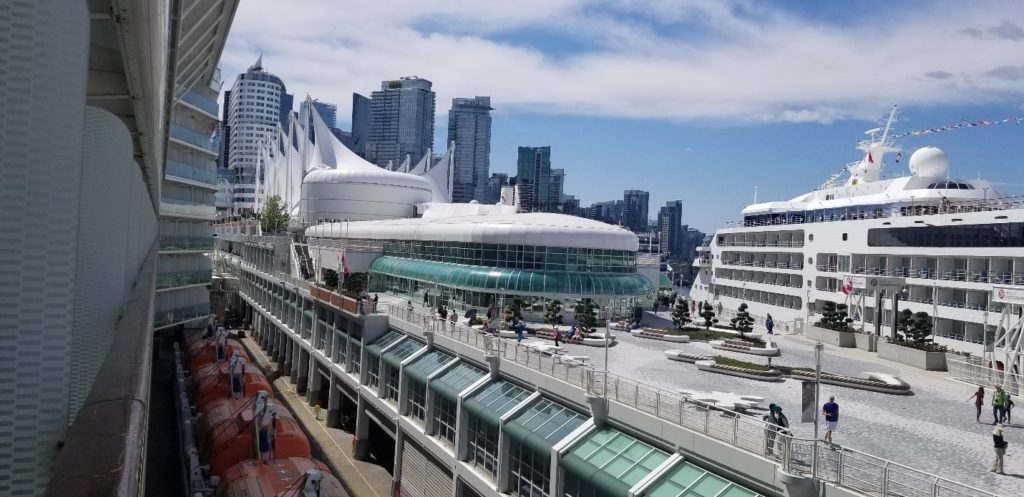 Day 1: Vancouver Port
The above photo shows the Vancouver port from my Balcony on Deck 8.
I always tell clients that once you arrive, take full advantage of the ship's amenities. Begin walking around the ship and get the "lay of land".
Stephanie's Special Tip: Stop by the spa! Yes, you will have people selling appointments to you, but you do receive some complimentary shoulder massages. This is a great way to get relaxed and test the product, prior to purchasing or scheduling an appointment.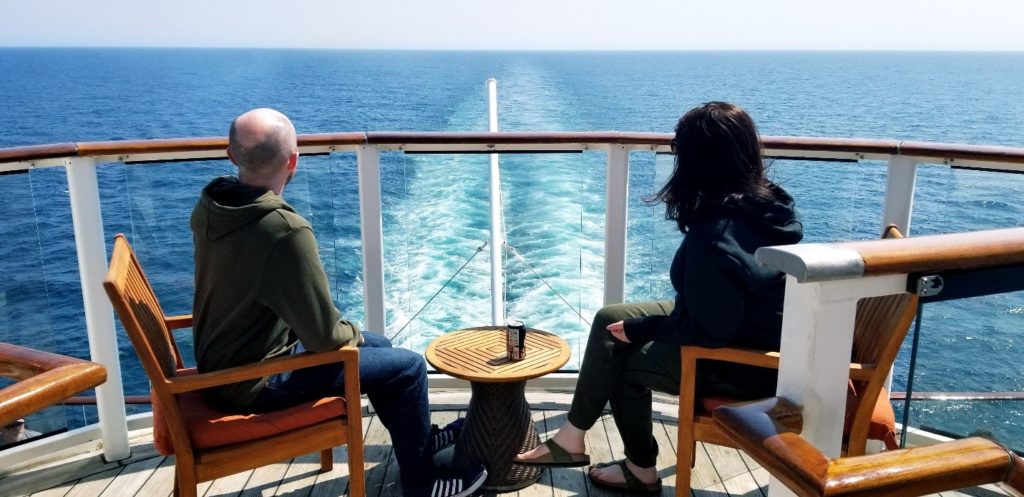 Day 2: Inside Passage
Cruising is great for many different reasons! You can have a honeymoon (like the couple above), family reunions and even corporate events. Cruising is a perfect way to see multiple ports of call, but you only have to unpack once. On this day, we look a tour of all of the specialty dining options that are offered on the ship. Specialty dining is not included, but can be pre-purchased at a flat rate, or scheduled while aboard the ship.
Some great specialty dining options on the ship I was on:
Qusine – Le Petite Chef
Murano – French
Tuscan Grille –  Italian Seafood and Steakhouse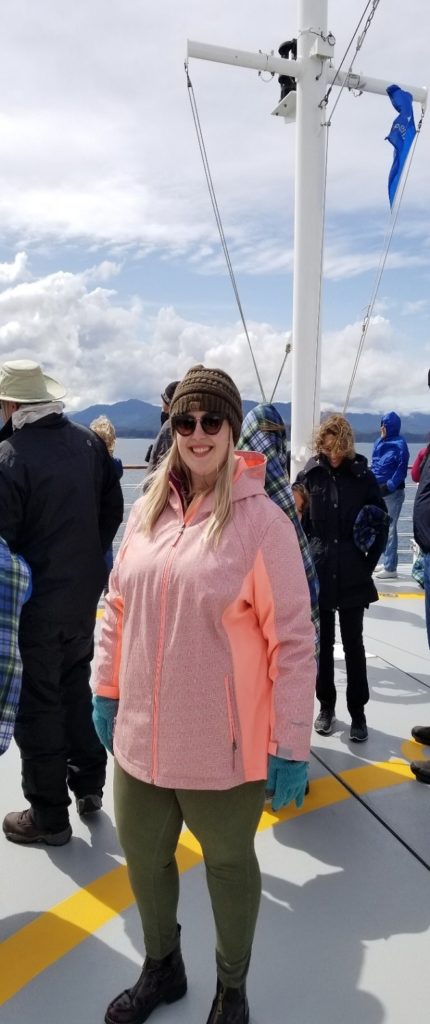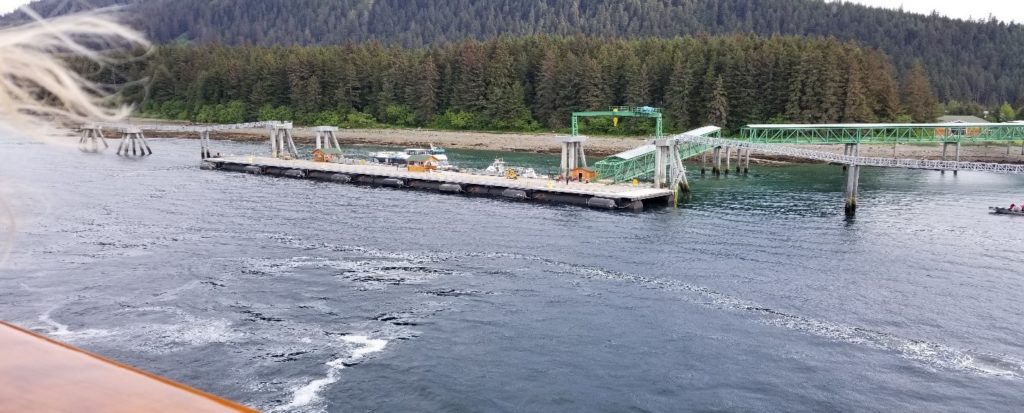 Day 3: Icy Strait Point (Hoonah Village)
The opportunity to stand on the helipad, while sailing into Icy Strait Point is available to all suite class guests. I highly recommend taking advantage of this amazing opportunity.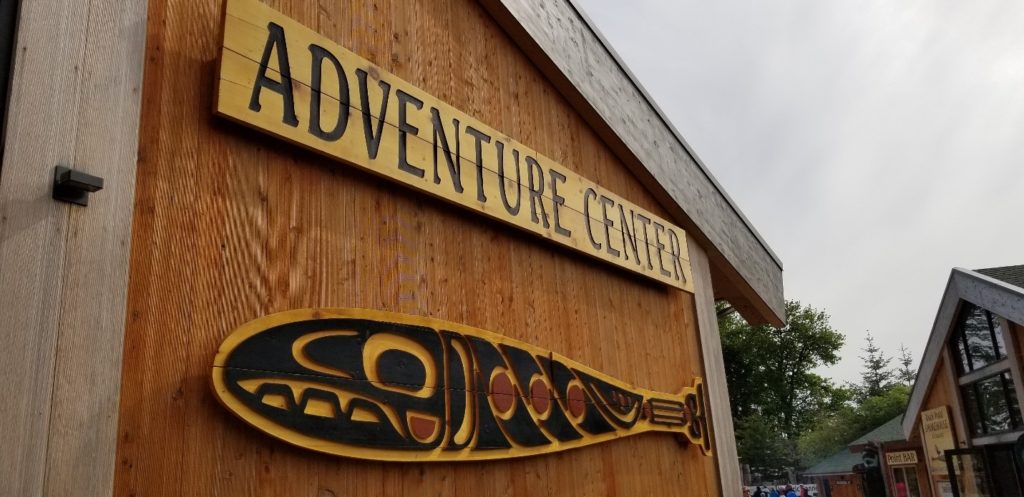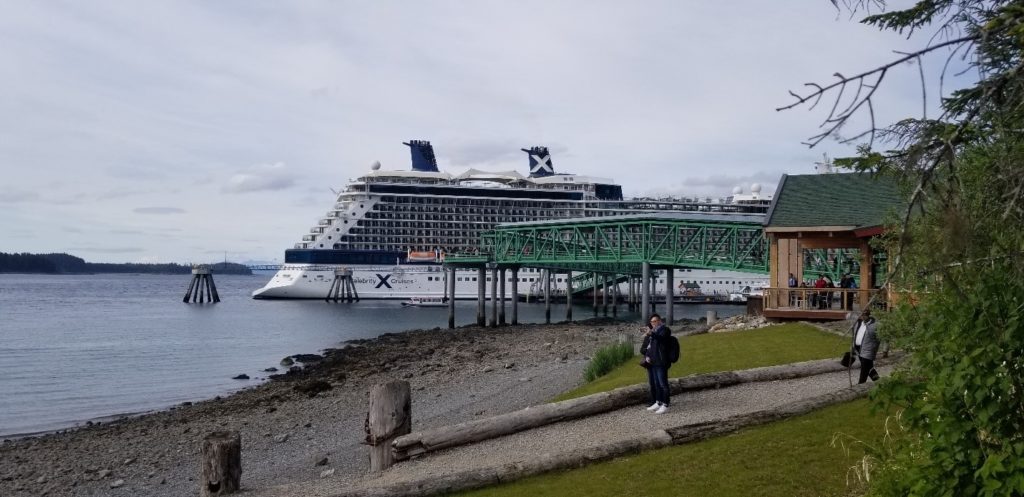 Once arriving in Icy Strait, you go to an adventure center. Here you can find maps, coffee and trinkets. Make your way outside and you will be immersed in the small village's quaint culture. At this port, I would suggest doing a zipline adventure, or enjoying a walk up to the village.
Little-known- fact about Hoonah village: A ferry comes and goes ONLY on Monday and Wednesday. If you leave to get groceries from a neighboring island or town, you will have to wait until the next ferry comes.
Qusine – Feat. Le Petite Chef was hands down a massive highlight of this cruise. As I stated before, this is an optional, specialty dining option that is not included in your package. You can purchase and reserve seating for this restaurant with your travel advisor prior to travel though. Le Petite Chef is an adorable, animated character that prepares a version of your meal right in front of you. Thank you, technology! This dinner consisted of four courses:
Soup – It was a seafood soup, so I substituted for French onion.
Lobster – I was in absolute awe at how delicious this was. It had a decadent caviar sauce on the lobster, making it absolutely perfect!
Filet Mignon – The animated video for this was so adorable! The mini, animated chef accidentally dropped the gas can into the grill and burnt the steak – whoops! The actual ship's chef would never dare to do that and my filet came out as perfectly cooked to a medium rare.
Dessert – Last but not least our favorite, an ice cream sundae. In the animated version, Le Petite slips on the chocolate sauce and leaves shoe prints across your plate. The team had perfect little foot prints on our plate as our actual sundae was presented at the table.
Check out a video of the experience: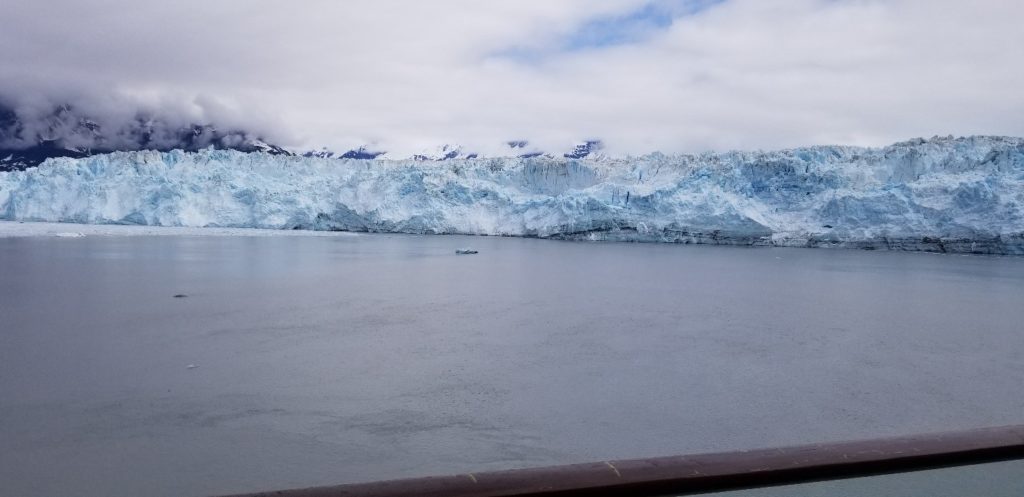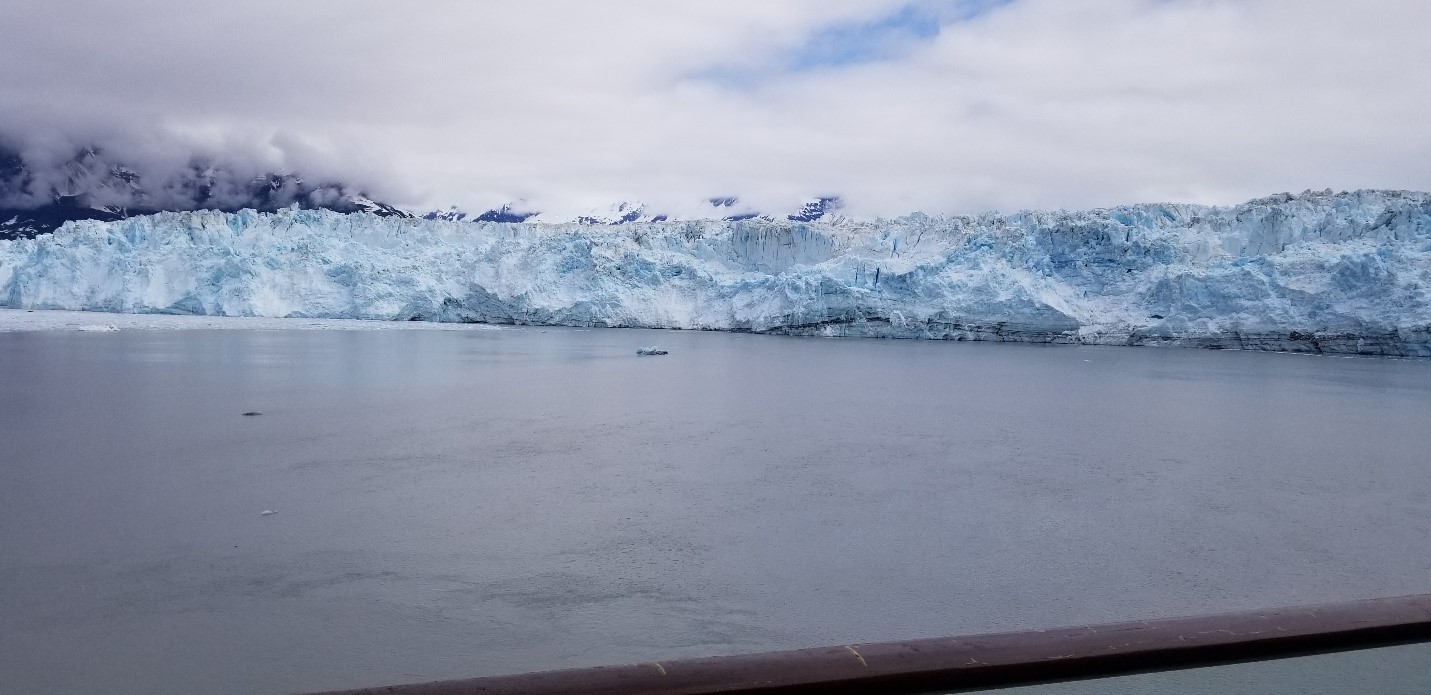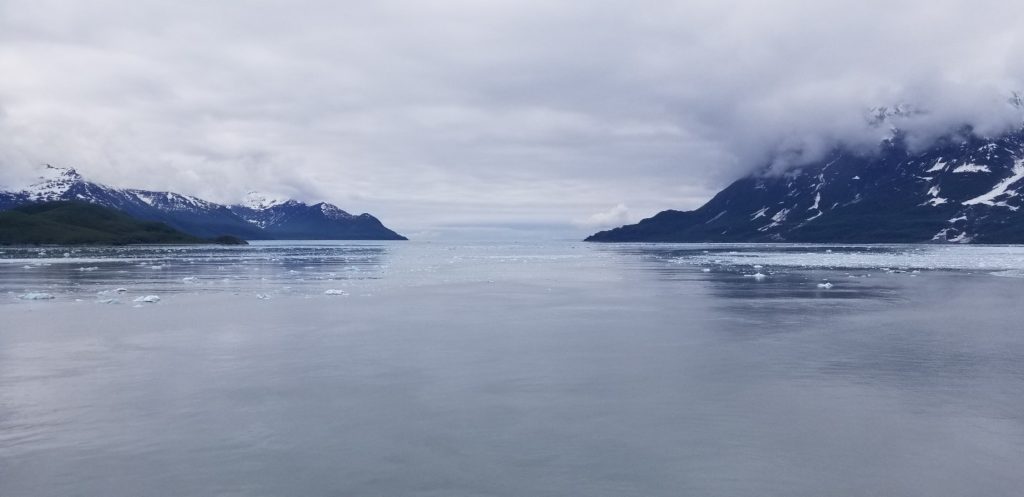 Day 4: Hubbard Glacier
Hubbard Glacier was next on our itinerary. This is not a port stop, but rather you will stay on the ship as your captain sails you in as close as possible. This is the best time to have a balcony stateroom. I was able to sit out on my balcony and take in every breathtaking second of this marvelous sight.
Day 5: Juneau
Juneau is the capital of Alaska and a place of all sights. This was a busy port with many shore excursions to explore. This is where I went whale watching, with a trip to Mendenhall Glacier. Another great excursion to take part in is the dog mushing. You learn all about dog sledding and you're even able to walk on the glacier.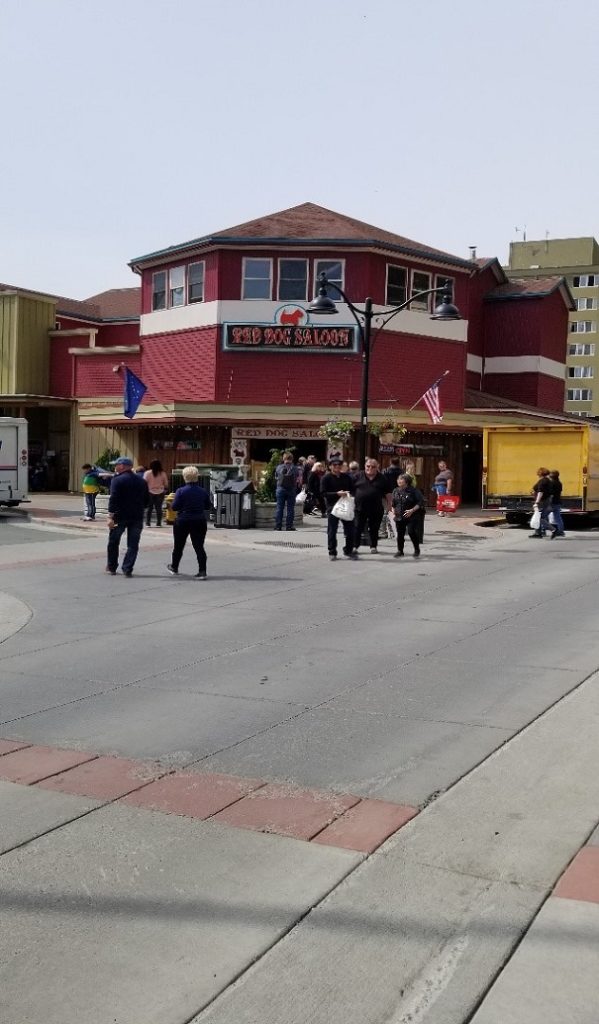 While in the town of Juneau I was able to get a little souvenir shopping done as well as visit the famous Red Dog Saloon.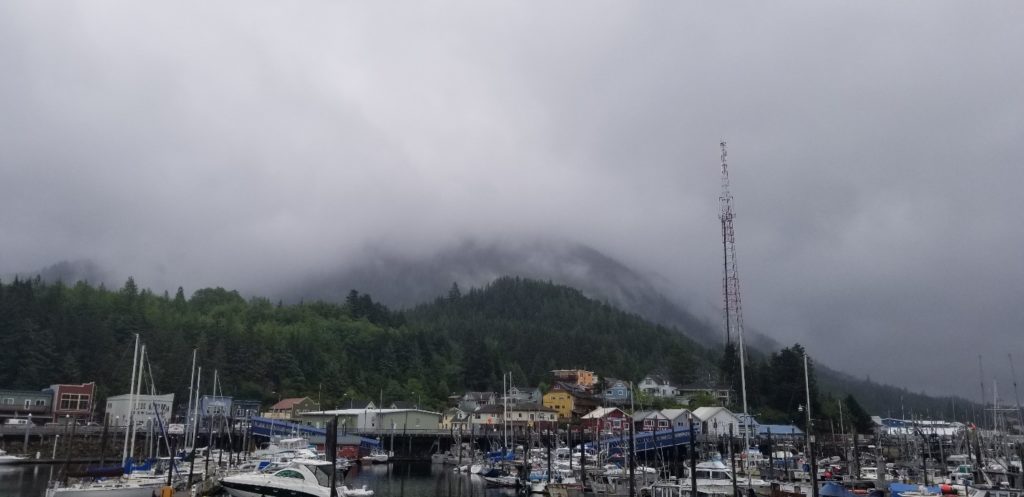 Day 6: Ketchikan
The day we were docked at Ketchikan it was rainy. That was not a downfall for this town at all though! It was a perfect rainy and gloomy day. The little shops were amazing to walk through and there are multiple lumberjack shows each day to check out.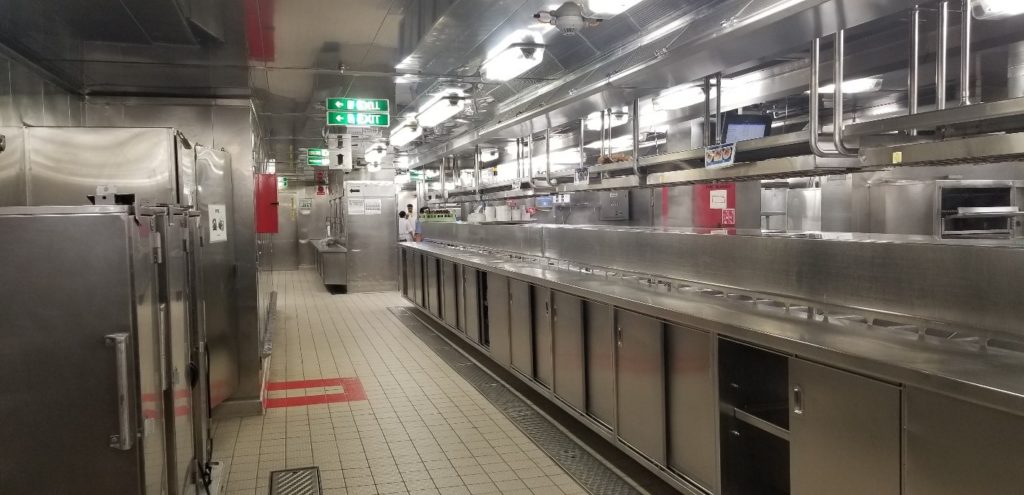 Day 7: Inside Passage
On the final day of the cruise, we were given a backstage tour of everything, such as the theater, galley (kitchen), wine tower, and even the Captain's quarters.
All in all, this cruise line made an Alaskan cruise even more breathtaking. From the exceptional service to the delicious food, you cannot go wrong here!
Authored by Stephanie Dilts, Domestic/Caribbean, Cruise and Greek Travel Specialist, at Travel Leaders / Destinations Unlimited, who visited Alaska in May 2019 to learn more about Alaska for our agency clients.
To learn more about her journey or any Alaska vacation, please contact Travel Leaders / Destinations Unlimited. Visit here to learn more about Alaska vacations.