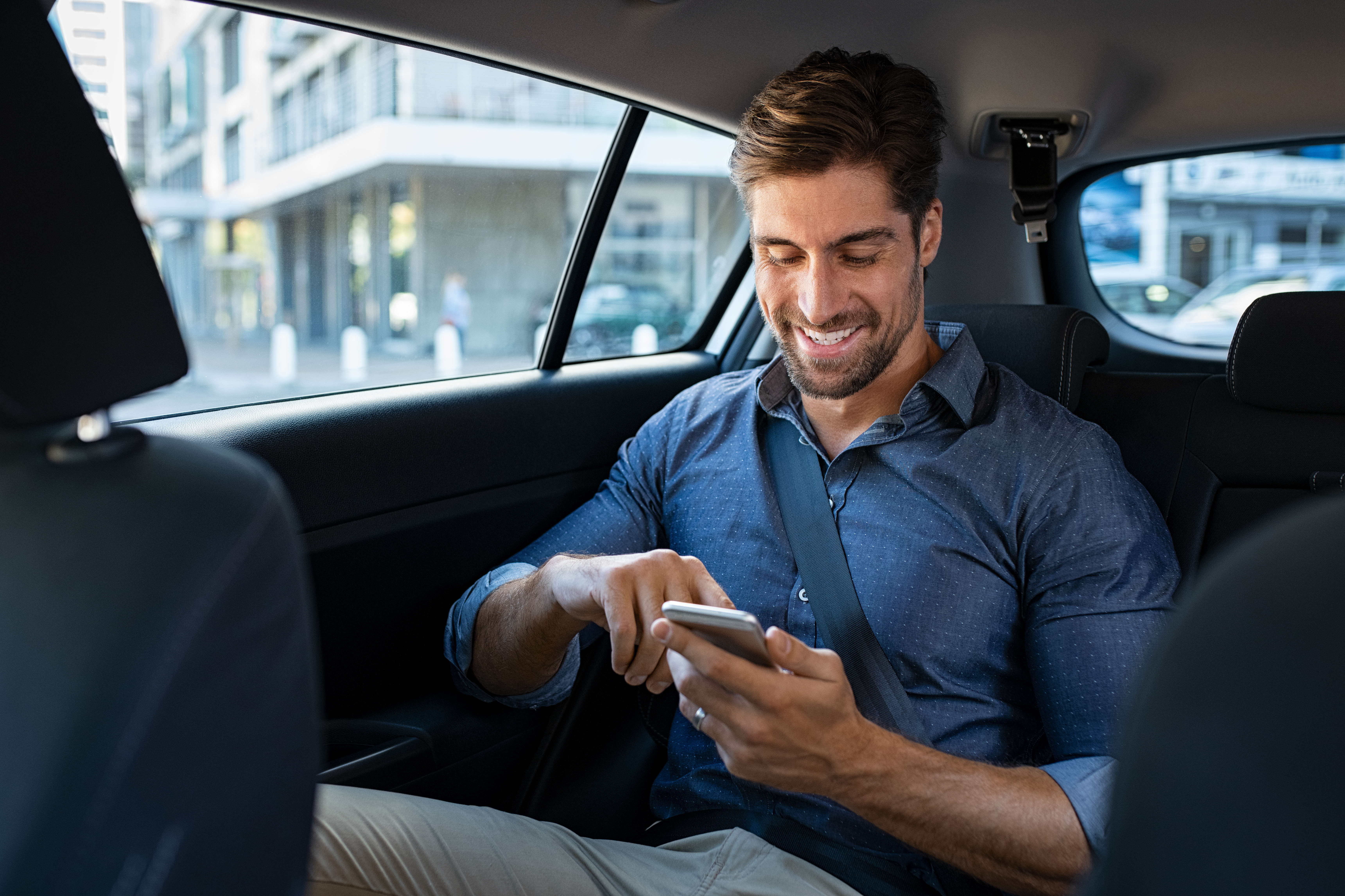 As more companies and organizations are looking to ride share programs like Uber and Lyft, it's important to address how to use these services safely.
Options like Uber and Lyft can reduce a company's ground transportation spend, especially when the business trip takes you to a busy city and you only need to get to/from your meetings. However, like any other aspect of today's world, ride sharing doesn't come without its own set of risks.
Here are some tips on how to stay safe:
Before Your Trip
Do your research. If you are new to the ride-sharing app of your choice, spend time understanding the ins and outs of using it along with the features it offers. Many companies provide adequate details about the car and/or driver to help ensure your safety.
Prepare for your trip. Most likely you've printed out or saved key information about your business meetings, travel arrangements, etc. but have you sought out and saved destination details like local hospitals, police contact information, embassy location information? Information is easily deleted from your phone when your trip is over, but having it at your fingertips during your travel can literally save your life.
Plan. Understand where the best place is to meet up with your ordered car. Many airports have designated spots/locations where ride-share companies are stationed to pick up riders. If you are off-airport, look at the areas around your meetings and events to best gauge a safe place to meet your driver.
During Your Trip
Stay alert. Regardless if you are sharing a car, riding a taxi, or checking into a hotel, you need to remain aware of your surroundings.  Unfortunately, condensed areas where tourists are coming and going draw nefarious individuals set on stealing your information, identity and more. Know where you are, be confident, don't be distracted by your phone or other technology, and be alert.
Request from inside. Try to avoid standing outside on the street, phone in hand, attempting to confirm a ride. It will make it obvious for would-be scammers to target you as someone expecting a driver.
Ask questions. Don't be afraid to reconfirm information and ask questions. Apps like Uber and Lyft offer details about your driver (e.g. name, photo, make and model of the vehicle, license plate, etc.). Ask the driver to identify who he/she is picking up. While it may delay your departure/arrival, listening to your intuition can save you in other ways.
Find the rating. Drivers with ride-sharing services are often rated by past passengers. Like any rating system, you shouldn't base your entire opinion on customer feedback but it can give you some insight into the driver's past experiences. Keep in mind that Uber and Lyft press hard for drivers to have a five star rating so understand that it's unlikely you'll see the glaring two star rated driver and be able to quickly make the decision to ask for another driver.
Share your trip. You can quickly and easily share your trip with with friends, family or colleagues which allows them to track your drive and even better, they don't necessarily need to have to app themselves.
Stay in the back. If you ride in the back seat you will have more options to exit the vehicle quickly than if you sit next to the driver.
Map your own drive. Pull up a map app on your phone, plot your destination and then follow along with your driver to ensure you're headed in the right direction. While the path may not match exactly, it's another way to gauge your surroundings without having to memorize every street at your destination.
The more the merrier. If you can, travel with other passengers or your colleagues.
Be friendly but don't over-share. Ride-share drivers are supposed to be courteous, engage in conversation and may ask you various questions. Don't give out too much personal information – regardless of how friendly or honest they may seem, in the end, they are still a stranger.
Add the tip via the app. Pulling our your wallet to pay for the trip or tip in case may open you up to complications you are not prepared for. Keep your money safe inside your purse or wallet.
After Your Trip
Help others. Take a brief moment to supply feedback on your driver. Some apps prompt you post-ride for feedback on the experience and the driver. Supplying information can help other riders gauge their potential use of the company and/or driver.
Uber has begun taking steps to help customers stay safe by pushing notifications how to "Check Your Ride". The same information is supposed to be displayed in the banner of the app and provided from the moment the driver is confirmed. The app updates started back in July and are being rolled out nationwide. Likewise, Lyft began adding additional security features back in May of this year in which riders can reconfirm information as well as potentially alert emergency services if they believe they are at risk.