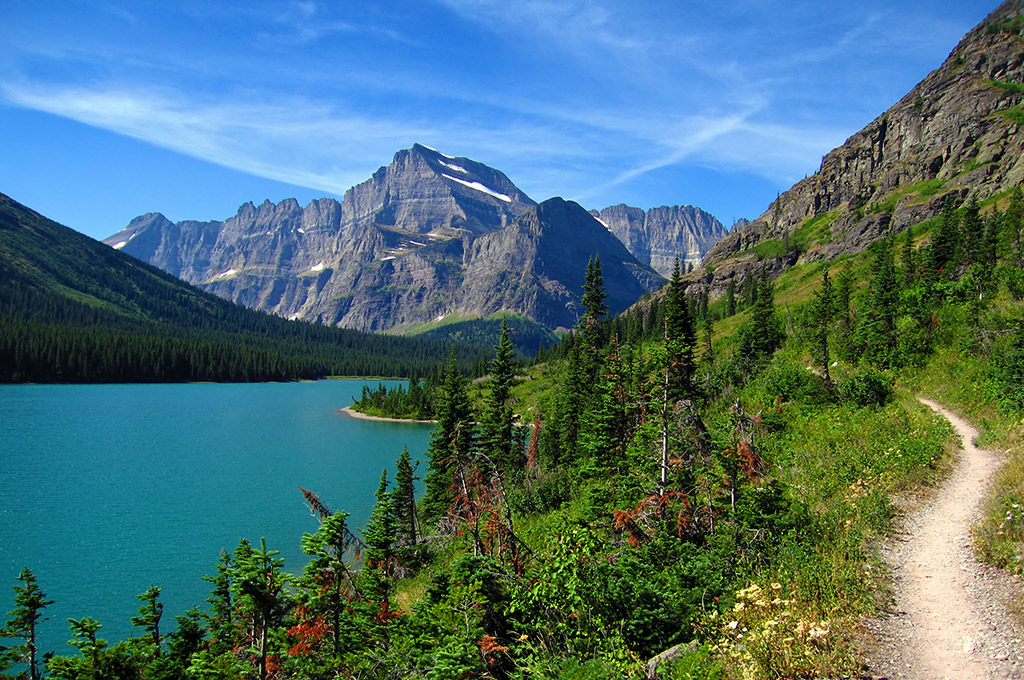 While national parks get a lot of attention, America's state parks offer breathtaking views and a wide variety of ways to explore the great outdoors.
If you've always wanted to see where the buffalo roam, head to South Dakota's Custer State Park, about a half hour from Mount Rushmore. Spread over 71,000 acres in the Black Hills, the park is an outdoor lover's dream, with plenty of opportunities for hiking, biking, swimming, fishing and camping. You can get close to the park's 1,300 buffalo on a jeep tour, and view some spectacular scenery on a 14-mile drive along the Needles Highway. The annual Buffalo Roundup and Arts Festival takes place from Sept. 26-28.
Niagara Falls State Park, in western New York, is the nation's oldest state park, established in 1885. Famed for their power and beauty, the falls straddle the border between the United States and Canada, with 3,160 tons of water flowing over them every second. There are several ways to experience the falls, including by taking a boat ride into the churning waters on the Maid of the Mist. Visitors who prefer to stay dry — and on land — can take a trolley tour to see the falls and learn about the park's history.
Kentucky's Natural Bridge State Park gets its name from a sandstone arch that's 78 feet long and 65 feet high, and which some geologists believe is at least a million years old. You can reach the arch along one of many hiking trails or by taking the Skylift.  The Natural Bridge Artisan Festival, from Aug. 16-18, celebrates Appalachian heritage through a showcase of mountain crafts, skills and food. The park is home to more than 115 species of caterpillars, and visitors of all ages are invited to take part in the Great Caterpillar Count on Sept. 7.
Long-hidden from view, Arizona's Kartchner Caverns were discovered in 1974. They've since become a state park, located about an hour south of Tucson. Travelers can explore the site on a tour that will take them through underground passageways to view the caverns' intricate formations. A number of special tours are also offered, including monthly photography tours that allow visitors to take photos inside. A helmet and headlamp tour lets visitors experience the caverns the way they were originally discovered, using only the light on a headlamp.
Located on San Juan Island, off the coast of the state of Washington, Lime Kiln Point State Park is one of the best spots in the world to watch whales from land. These magnificent creatures pass through the area from May through September, and they can be spotted from a 1919-vintage lighthouse or nearby cliff. You're also likely to see porpoises, seals, sea lions and bald eagles. Afterward, visitors can learn about whales at the Lime Kiln Interpretive Center, tour the lighthouse, and go hiking or bird watching.
To plan a vacation that includes a state park, contact your travel advisor or visit our U.S. National Parks Page here.