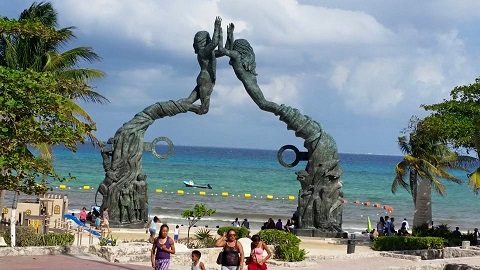 Name: Angie A

Title: Destination Wedding and Honeymoon Specialist
Years with the Company: 5
Favorite part about working for TLDU: I love being able to travel.  I love who I work with – such a great group of people!  And I love being able to work in the career that I studied in Business College.
Hometown: Cedar Rapids
Favorite Destination: Well I love Mexico and the Caribbean – but my favorite destination is Germany and Bornholm (which is an island off the coast of Denmark) – I was 16 when I was able to travel there with a host family for 2 months! – First time on a plane – First time seeing Pink Floyd in concert in Hamburg!   Great life experience!
Dream Destination: I would love to have 2 months in Europe again like I did when I was 16.  It would be interesting to see it through the eyes of a 40 (something) year old and compare it to what the teenager saw back in 1989.
Hobbies: I love to read. When vacationing – I am so happy sitting in a lounge chair, by the ocean, with a Piña colada (dark rum) in my hand!