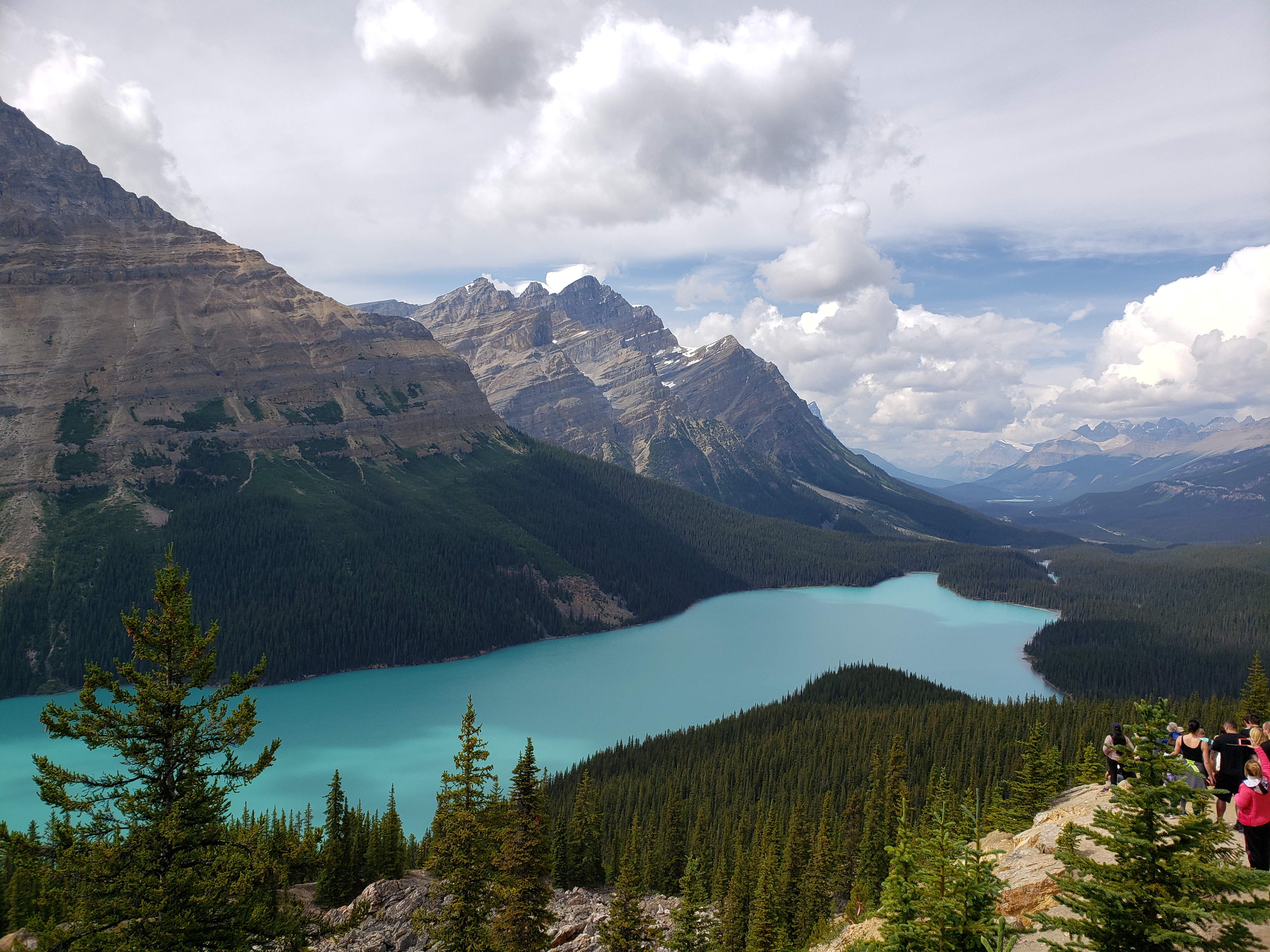 Non-stop beauty doesn't even come close to describing the Canadian Rockies. Our touring started in Victoria to the stunning Butchart Gardens. Over 100 years ago, the quarry had been mined of all its rich limestone, so by horse and cart, Jennie Butchart begin filling the quarry with top soil and planting flowers. Now there are several unique garden areas such as the sunken garden, rose garden, Italian, Japanese, and over a million plantings and over 900 varieties of flowers and plants. As you wander through the 55 acres you will be in awe of the magnificent colors, fragrance and arrangements.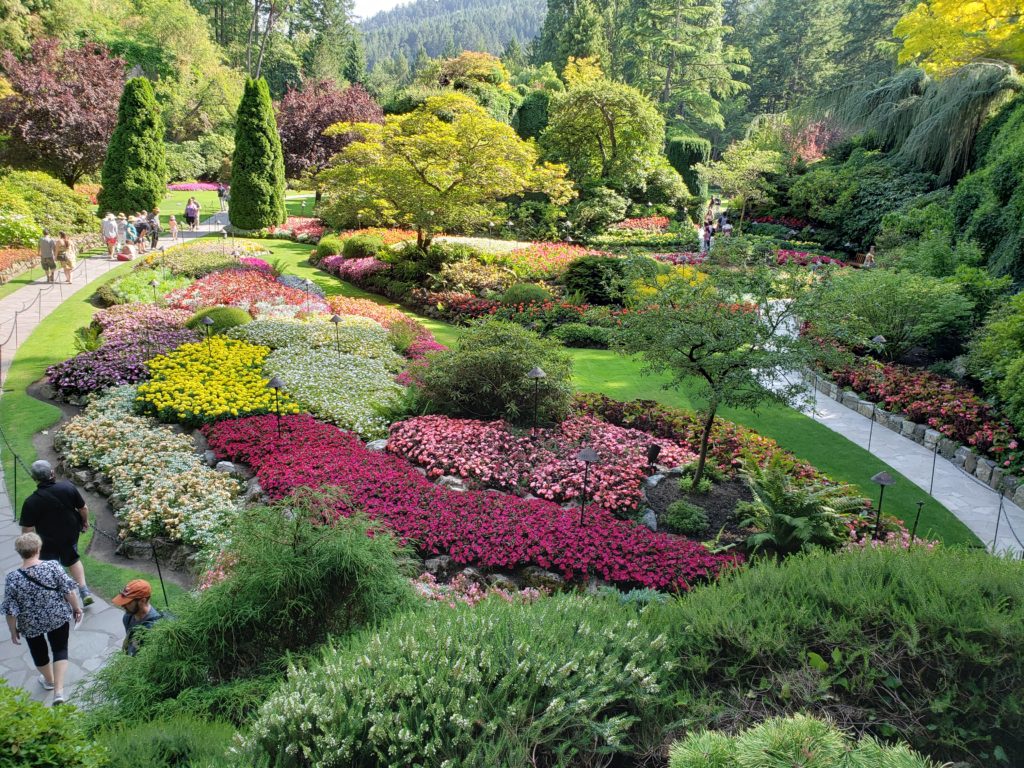 We all enjoyed our time in Whistler, known by many from the 2010 Winter Olympics. We took a gondola to the top of the mountain and then took it peak-to-peak from Whistler to Blackcomb Mountains. The 360 degree views were amazing. During winter months this is used for skiers and snowboarders, but in the summer it is used for tourist viewing and mountain bikers…including a mountain biking wedding couple complete in attire of a suit and long ivory dress!
One day a lunch stop provided us perfect views of Mt Robson, the highest peak of the Canadian Rockies. An early morning visit to Maligne Lake did not disappoint! We first went for a walk along the Maligne Canyon.  Afterwards we took a boat ride on Maligne Lake. The group was lucky as the clouds cleared and the beauty of Spirit Island was unveiled. What a spectacular area of the world!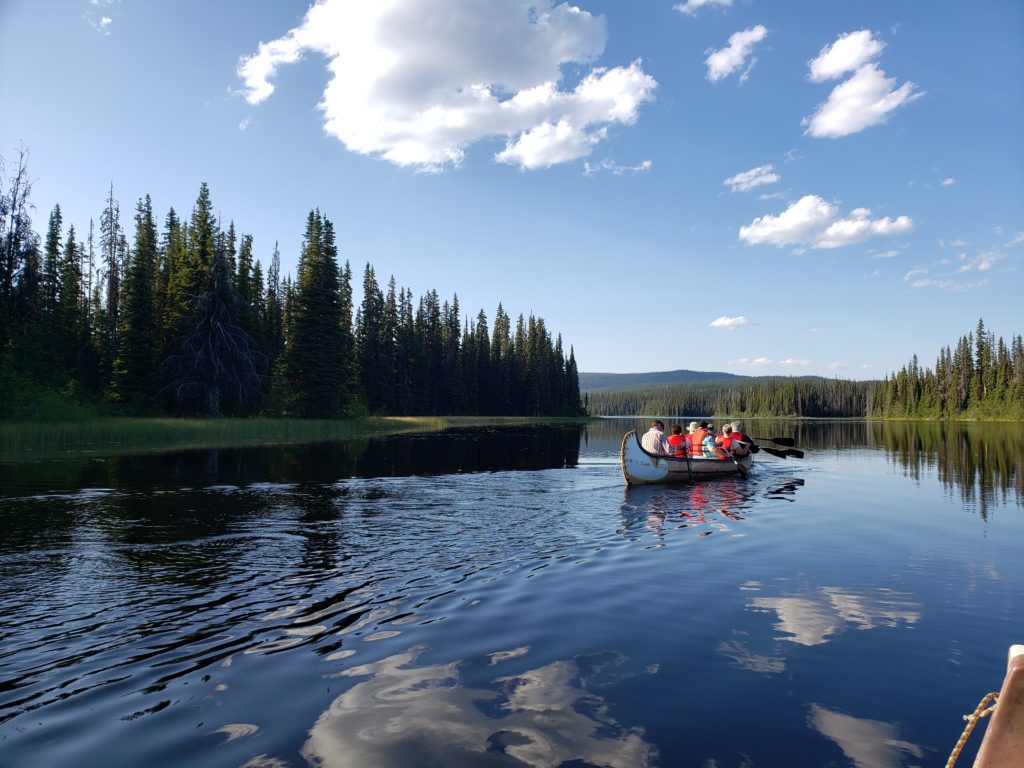 We were in awe of the Athabasca Falls and then a huge highlight when we went to the top of the Athabasca Glacier at the Columbia Icefield where once again the clouds lifted right on cue and we walked on the glacier! Along the drive to Banff we stopped at several lakes of magnificent beauty – including the famous Lake Louise with time to wander or enjoy a cocktail at the impressive and luxurious Fairmount Chateau. We rode up to the Sulphur Mountain in a gondola for breakfast on top of the world, then several of us took the steps to the 7,500 peak.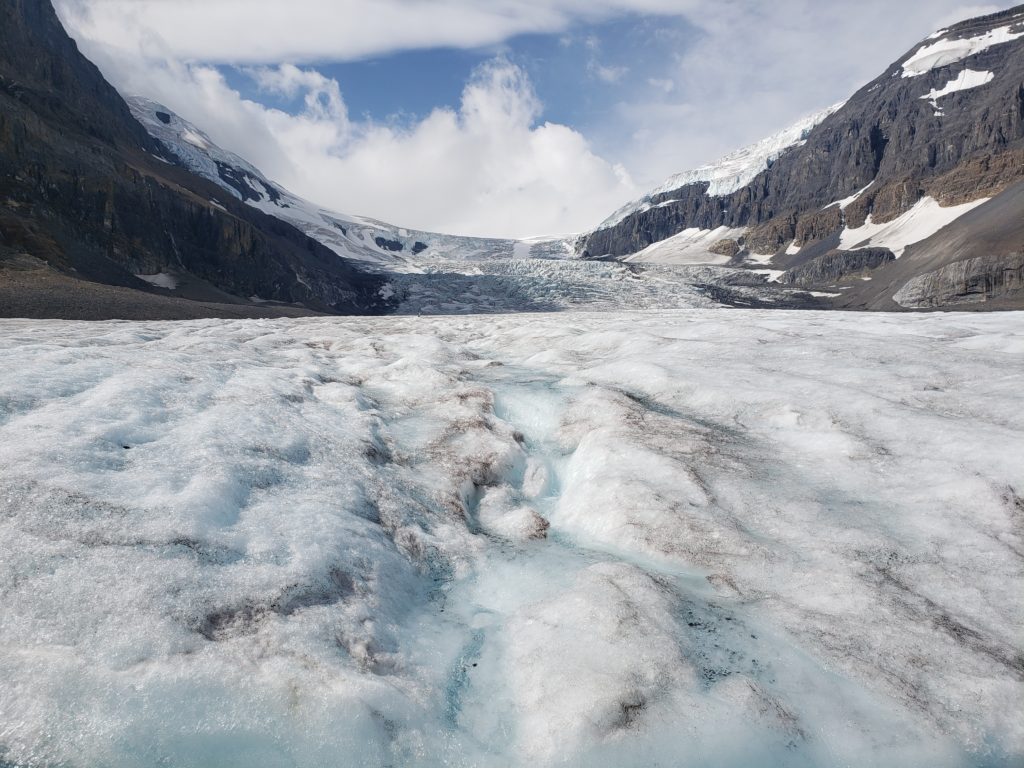 To summarize our 12 days would be a continuous treat of lakes in every shade of blues and greens, waterfalls, streams, towering rugged mountains, rocky cliffs, snow-capped mountains and a gazillion pine trees. We learned a tremendous amount of meaningful information from our guide about Canada and the First Nations. We saw several inukshuk (symbol of Canada) a few bears and some of us took a float trip and some canoed on a lake that looked like glass. We had tons of laughs and fun, took hundreds of great photos, made so many wonderful memories and wonderful new friendships were made with lots of hugs during goodbyes at the airport. This is what is at the heart of group travel: strangers enjoying everything together and becoming life-long friends!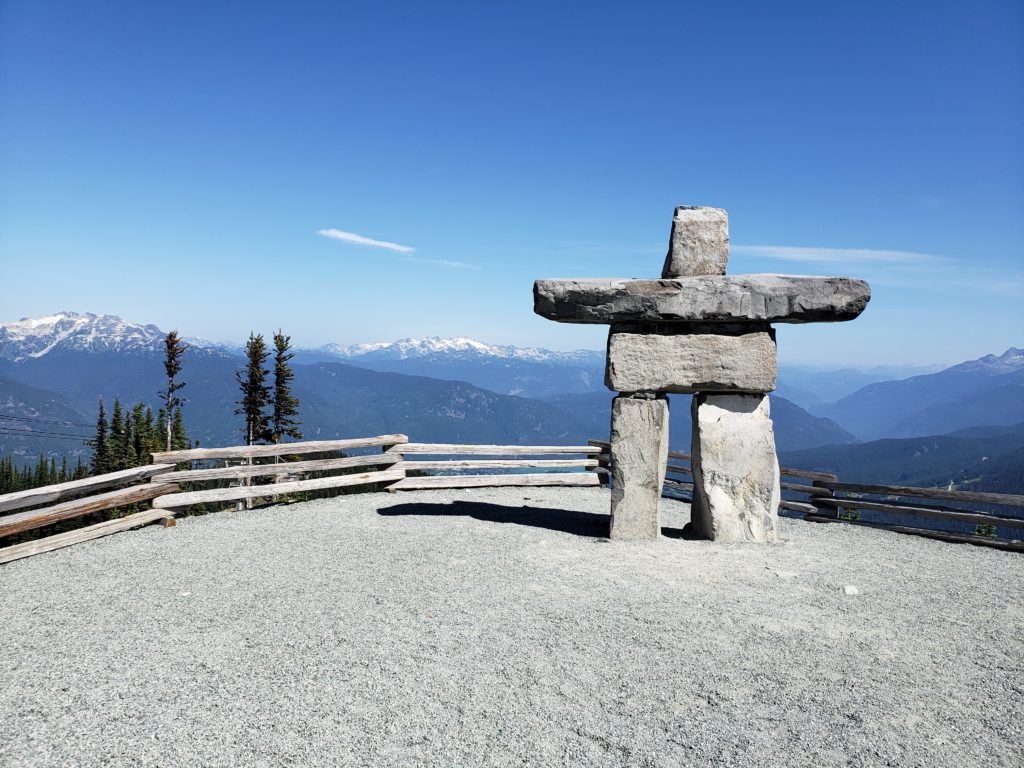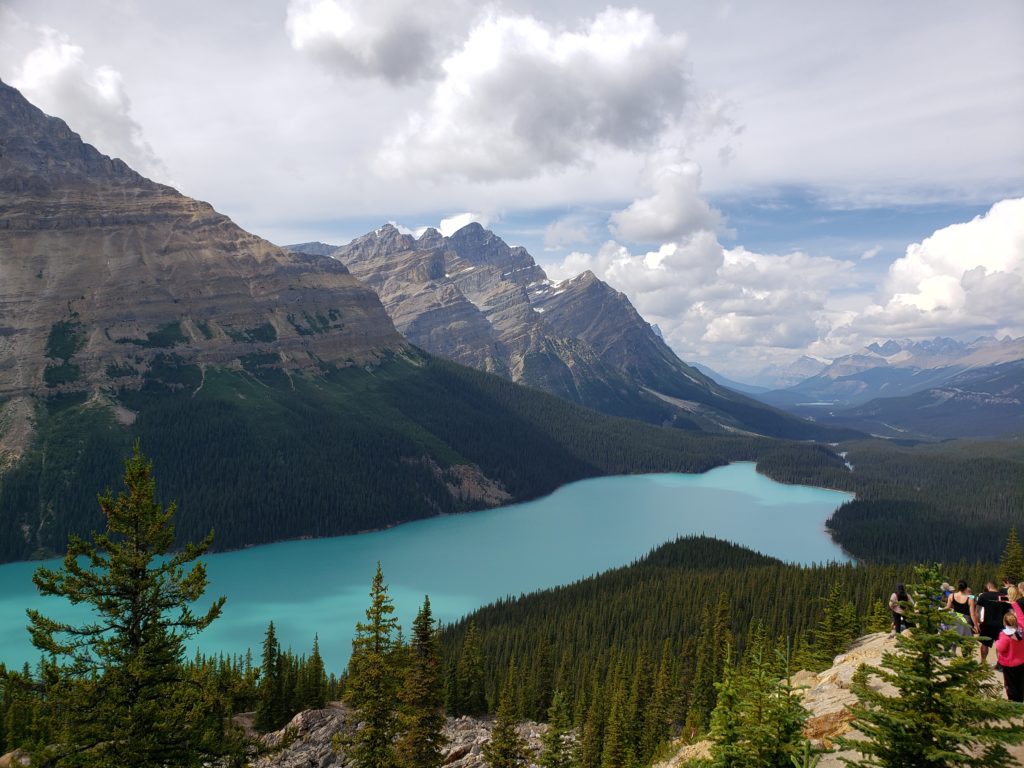 Authored by Lori Nietert, Escorted Groups Manager at Travel Leaders / Destinations Unlimited, who led the August 2019 group trip to the Canadian Rockies.
To learn more about Lori's trip, please contact Travel Leaders / Destinations Unlimited.