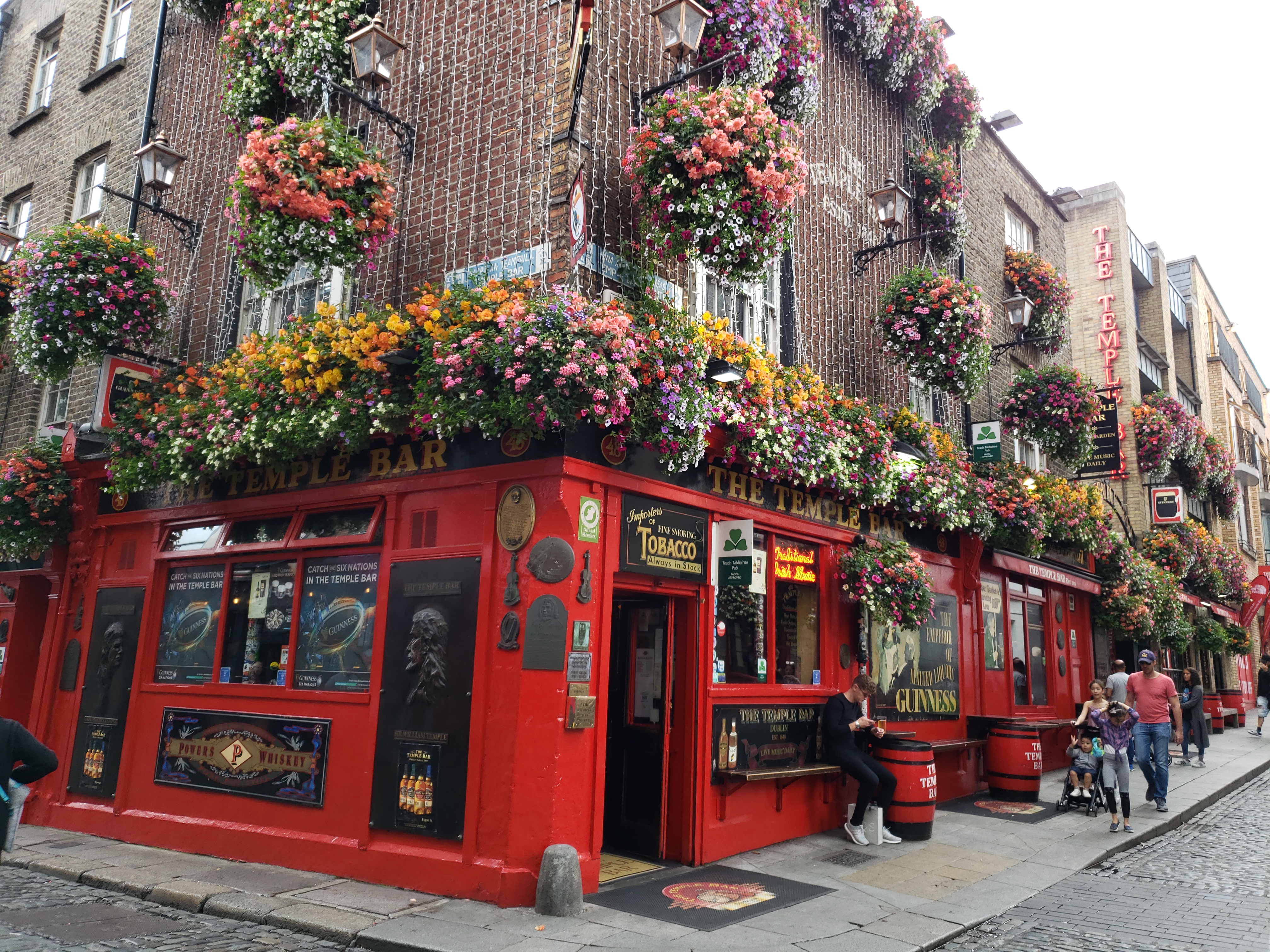 You need not spend much time in Ireland before understanding why it is called the "Emerald Isle". The misty days and moderate temperatures keep Ireland lush and green. Ireland was everything that you might have expected it to be, plus many fun surprises. The green rolling hills with pasture after pasture of either sheep or cattle grass grazing.
They say there are about 30,000 castles and castle ruins that dot the countryside and they give a mysterious hint to the country's past. Of course, one of the best known is Blarney Castle where if you hang upside down and kiss its wall, with this you receive the gift of eloquence. For a unique experience, attend a traditional medieval feast at the Bunratty Castle with entertainment and servers in period attire.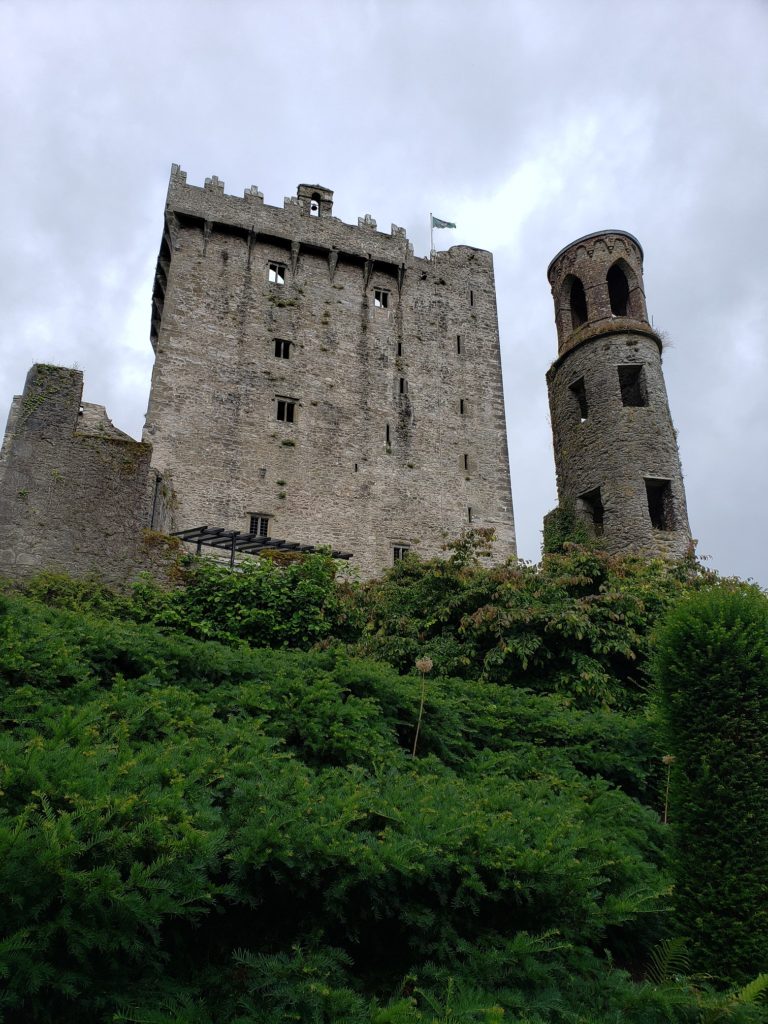 Flowers, flowers and flowers everywhere and they were a delightful surprise. Flower window boxes adorned both homes and business, plus towns and cities sported huge tiered flower containers with colorful, cascading flowers.
The picturesque, white-washed thatched cottages quickly became another favorite sighting. We stopped into one that has been a local pub for over 300 years! A local gentleman sang fun Irish songs for our group and taught us how to order the popular local favorite whiskey drinks – neat, mist or red. He was fun and a good singer. After a couple of whiskey drinks our group thought that we too were good singers!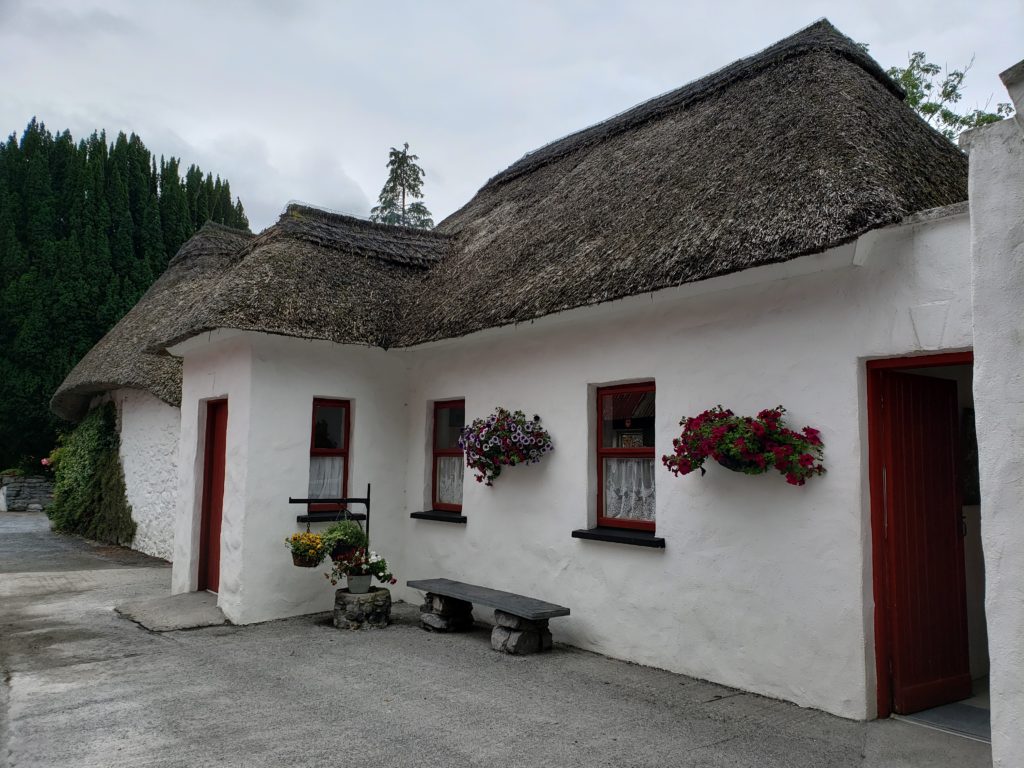 At the Guinness Storehouse we learned the correct way to drink a Guinness (as there is a correct way) and Dublin's Guinness does taste different than our local Guinness. One morning for breakfast, we were served "boozy porridge" which was porridge topped with whiskey, brown sugar and heavy cream…a tasty way to begin your day! One evening after dinner we were also taught how to make a proper Irish Coffee.  With so much Irish beverage education – we needed to continue touring.
Our group loved the diversity of Ireland which was reflected in several of our tours including a 300 year old woolen mill, a stallion stud farm, Guinness Storehouse and House of Waterford Crystal. Plus, everyone enjoyed several wonderful photos of the Cliffs of Moher, row houses with colorful doors, cemeteries with huge, ornate stone crosses and so much more! We ended our week with a dinner show of Irish dancing, singing and a fun comedian – certainly a perfect conclusion of a perfect week.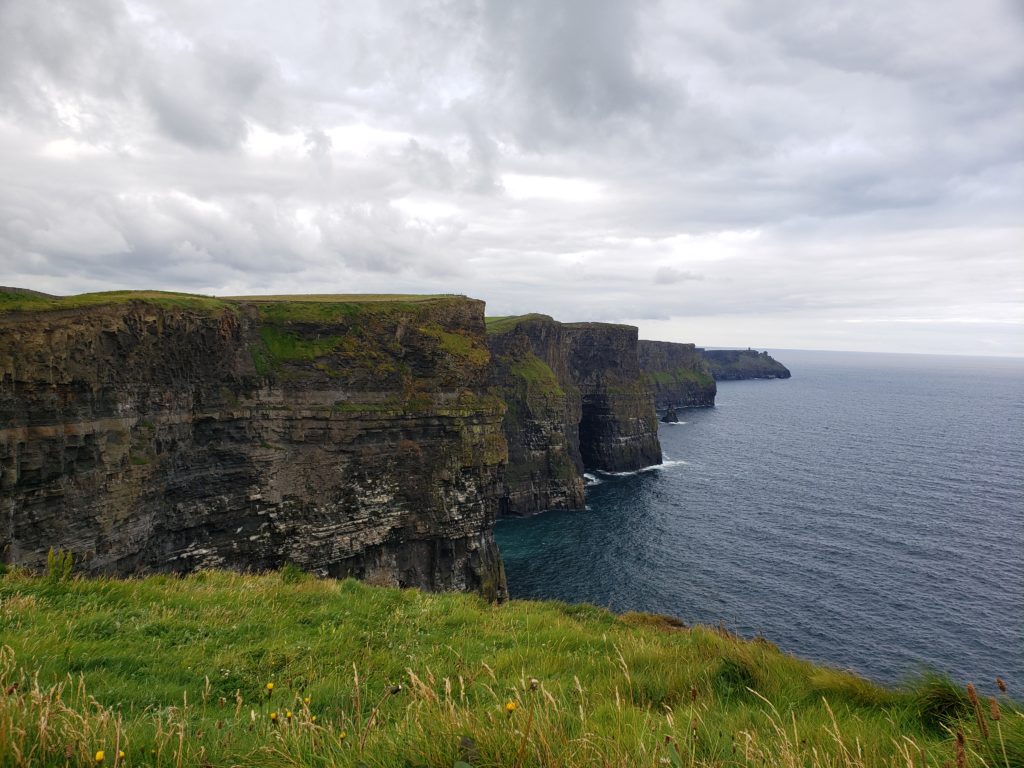 We didn't see any shamrocks nor leprechauns, but we did discover a love for a beautiful country and we made some wonderful new friendships with our fellow travelers.
Authored by Lori Nietert, Escorted Groups Manager at Travel Leaders / Destinations Unlimited, who led the July 2019 group trip to Ireland.
To learn more about Lori's trip, please contact Travel Leaders / Destinations Unlimited.