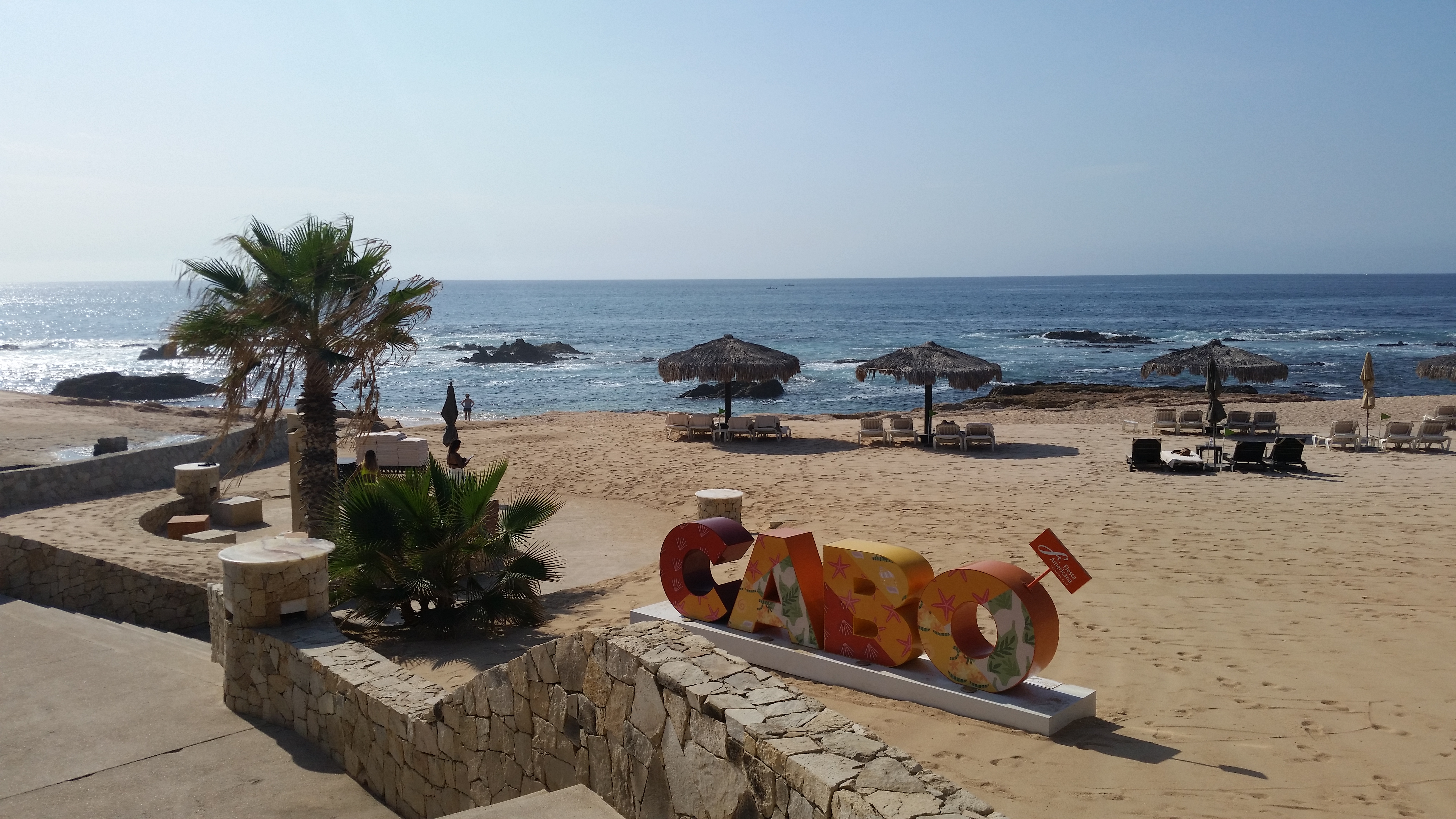 Immediately stepping onto the jet bridge, I was greeted by a blast of heat. In the height of August, the heat may seem oppressive to some, but for me, it hinted at the week of excitement to come! Being this was my first time in Cabo, I could not help but notice the total sensory immersion upon arrival. Even during your journey through Customs you hear melodic water sounds and birds chirping in the background, giving you the illusion of walking through a botanical retreat rather than a throng of hurried tourists. Los Cabos continues to unveil its multi-faceted personality outside the airport terminal. Your face greets the cactus-ridged horizon while your pulse accelerates with the bass of music thumping from outdoor speakers, hyping up travelers as they await their shuttle whisking them away to nearby paradise.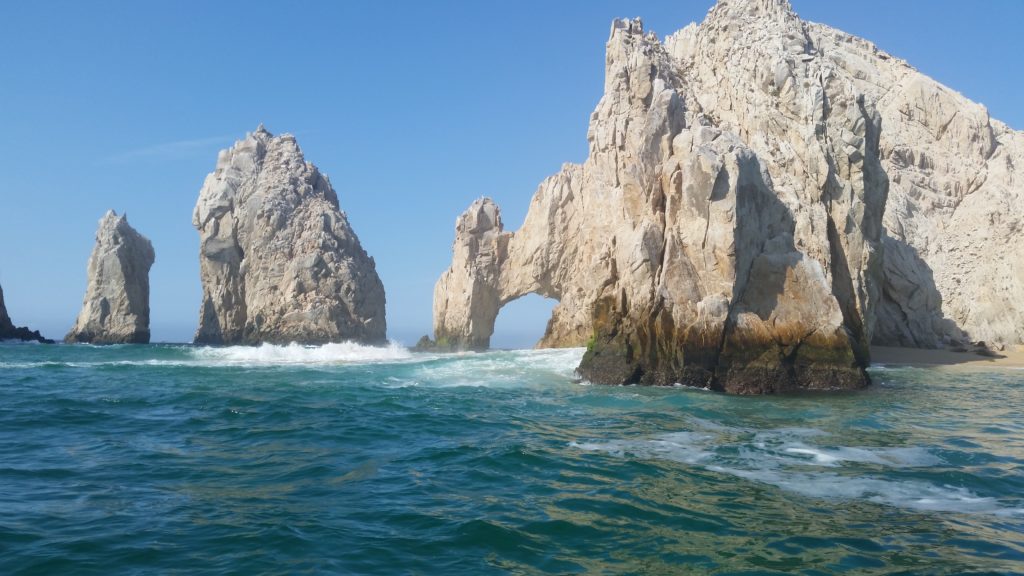 If anything is clear at this point, it's the fact that there's a little something for everyone in Los Cabos. If what you're seeking is pure relaxation, this destination is a vacationer's paradise with world-renowned golf courses, silky infinity pools, and incredible views of powerful ocean waves. Los Cabos is comprised of two cities roughly 30 minutes apart from one another, San Jose del Cabo and Cabo San Lucas. This makes for double the fun!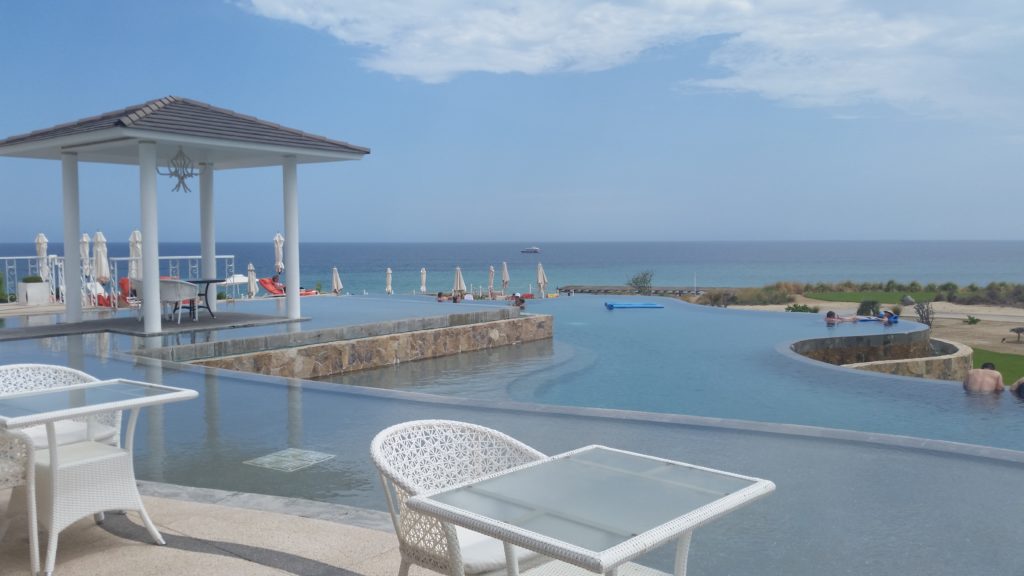 San Jose del Cabo can be found northeast of its partner, Cabo San Lucas, on Mexico's Baja Peninsula. Either locale offers a desert and coastal aesthetic Midwesterners crave, as well as a plethora of resorts with individual character, one of these being Secrets Puerto Los Cabos Golf & Spa Resort. Designed with the look of a Spanish hacienda in mind, this all-inclusive offers an adults-only experience boasting a full service spa, eight restaurants, impeccable service, swim-up bar and more. You are welcomed like a long-time friend with a refreshing, rose scented towel and guided to your room offering a sanctuary of comfort. You wonder why this can't be your everyday! Of course reality exists outside the boundaries of this desert oasis, but you need not worry yourself while you're there. Instead, savor the moment with a glass of champagne!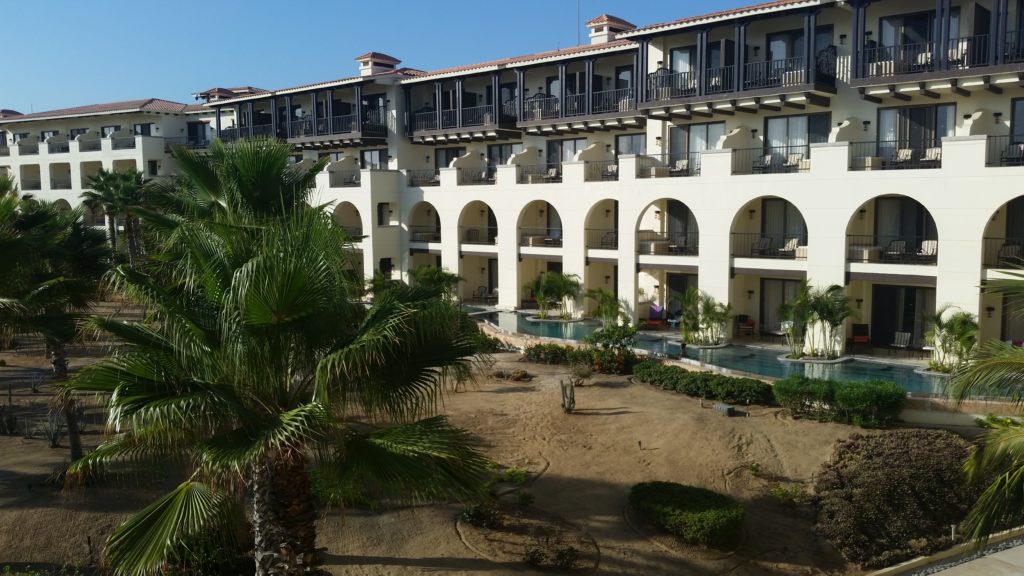 Los Cabos is not simply defined by its resorts, it is also home to a rich culture and friendly locals. In San Jose del Cabo, you'll notice a sprawling center plaza known to host local art exhibitions and live concerts enjoyed by lingering spectators. Another focal point of town is the historic Church of San Jose, which faces the town square and offers unique beauty and significance. Venturing into San Jose provides a blended taste of both local flavor and tourist draw with its craft brewery, authentic Baja fare and attractive shops guaranteed to please!
Taking a drive down the coast you will notice a stretch of resorts guiding you to your second destination, Cabo San Lucas. There are many notable resorts along the coast fit for both couples and families, each with its own stunning view of sand, palms, and crashing waves. It should be noted that the water in Los Cabos is generally not swimmable due to the intensity of ocean current—this body of water is no joke! However, taking a leisurely walk on the beach and sunbathing poolside while taking in the stellar landscape is highly encouraged.
When you arrive in Cabo San Lucas, you are bombarded with visual imagery of the notorious Cabo Wabo Cantina, the sea-side marina dotted with vessels ranging from swanky yachts to pirate party boats, and in the distance, the Cabo San Lucas Arch—a permanent beacon marking Lands' End. This hub is truly a conversation piece and will not leave you wanting for things to do. Breathless Cabo San Lucas Resort and Spa is a resort located right on the marina with a life all on its own! For those who seek thrills and a nightlife scene, this modern property delivers an adults-only, all-inclusive experience with eight restaurants, chic bars and lounges, infinity pool overlooking the harbor, and if you have downtime, a menu of spa treatments.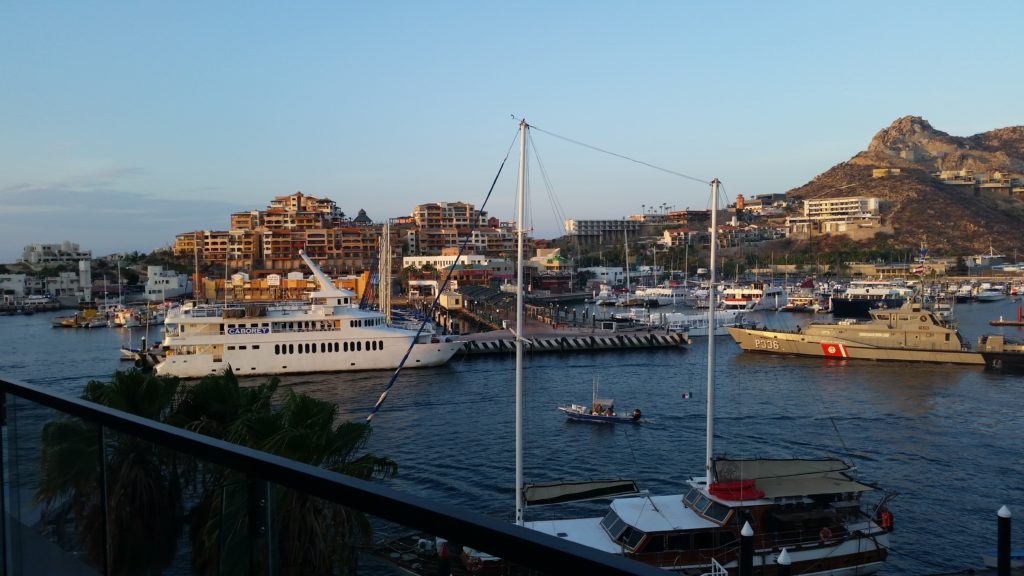 With tequila tasting, shopping, glass-blowing demonstrations, culinary treats, and so many other entertainment choices at your fingertips, it may seem impossible to cover everything in a few days. If anything, a must-see would be a glass-bottom boat excursion putting you up close and personal with marine life and god-like rock formations as you glide through the sea of Cortez to greet the majesty of the Pacific. By working with a travel advisor, you will be sure to visit during whale-watching season and if you're lucky enough, you just might see a whale!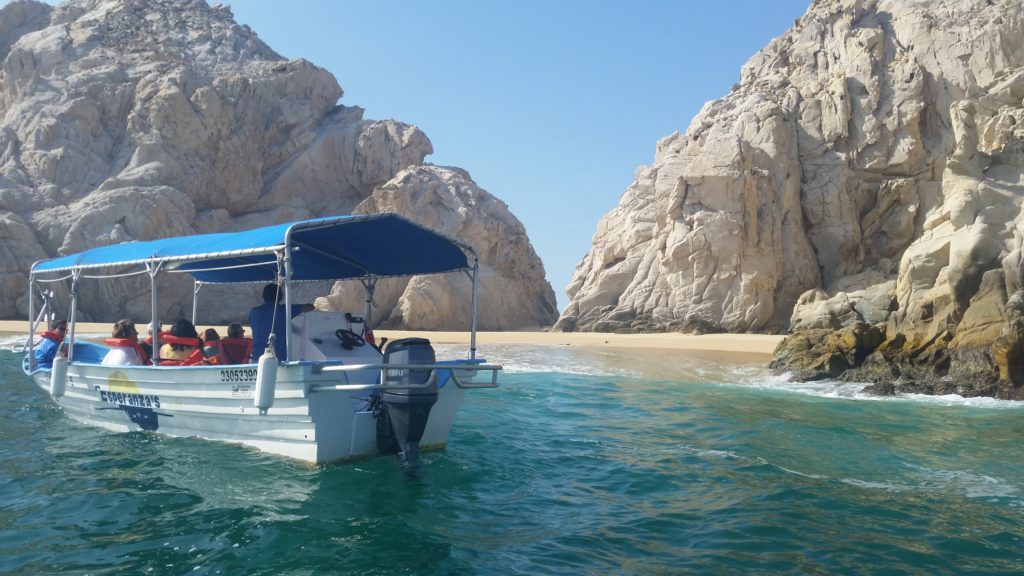 Los Cabos truly leaves a mark by not only giving you a snapshot of paradise, but also a vibrant blend of cities with charisma, and a hope that you may one day return!
To learn more about any beach vacation, please contact Travel Leaders / Destinations Unlimited. Visit here to learn more about beach vacations.
Considering Los Cabos for Spring Break? Travel Leaders / Destinations Unlimited will donate $50 to your school's Booster Club for every room booked on a 2020 Spring Break Package! Click here for full details.