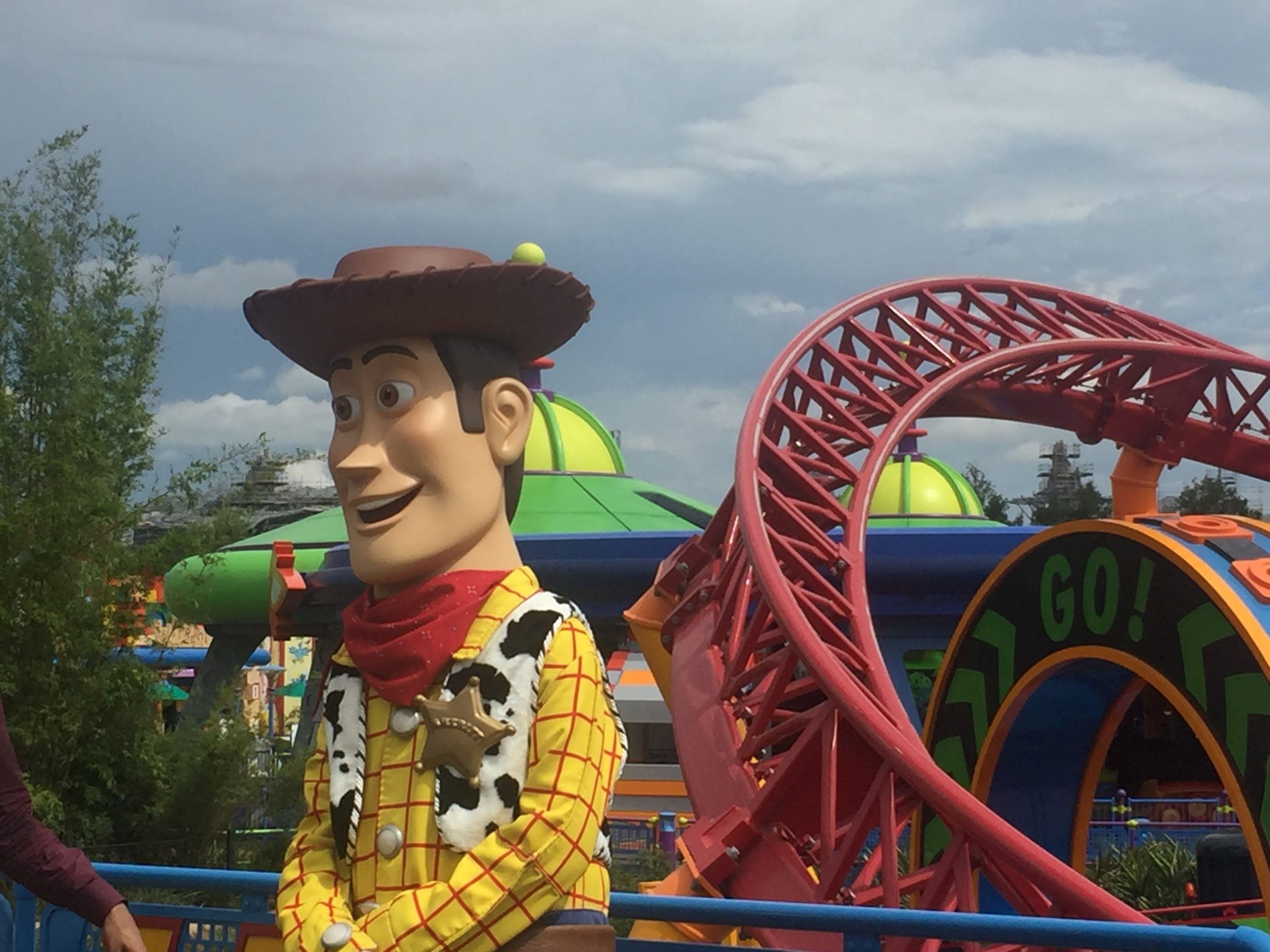 1. Fun for the Whole Family: Parents and kids alike will enjoy Disney's new addition to Hollywood Studios based on the animated film series, Toy Story. Many young parents grew up cherishing Toy Story and today's kids will enjoy the trilogy before Toy Story 4 comes out in 2019. Disney World fans will particularly enjoy the new space combined with Toy Story Midway Mania!, which opened in both Disney World and Disneyland in 2008.
2. The Food: Enjoy a tasty snack at Woody's Lunchbox. Sample a Lunch Box Tart (the Chocolate-Hazelnut with Candied Bacon is to-die-for), ice cream float or adults can enjoy a Grown-Ups' Lemonade with vodka.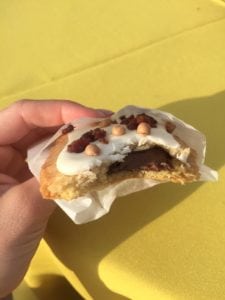 3. Slinky Dog Dash: This family-friendly ride was assembled from Andy's Mega Coaster Play Kit and is just the right amount of roller coaster with ups and downs! Following the ride, enjoy a great performance by Wheezy, a rubber toy penguin character from the hit films.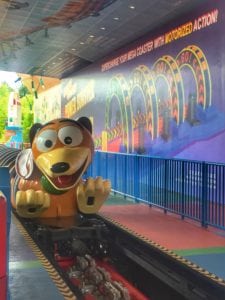 4. Experience real-life Honey, I Shrunk the Kids: You will shrink to the size of a toy while you play in Andy's backyard. Larger-than-life toys surround you including yo-yos, K'Nex, Mega Coaster, wood block letters, the Pixar ball, Tinkertoys, Crayola crayons and dominoes. Even benches (made out of life-size Lincoln Logs) and restroom signs (spelled out in Scrabble letters) all attribute to the magic of Andy's backyard.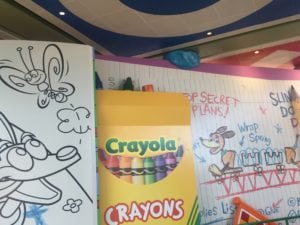 5. Maximize Your Time: Go early and snag FastPass+ reservations or visit during Extra Magic Hours. Make this your first stop once arriving at Disney's Hollywood Studios.
6. Characters: You may just see Woody, Jessie, Buzz or the iconic Green Army Men (including Sarge) walking around in Andy's backyard! A 20-foot tall Woody will even greet you as you walk into Toy Story Land.
7. Alien Swirling Saucers: Great for the younger kids, this immersive ride takes you on a spin through space on your toy rocket with the Aliens.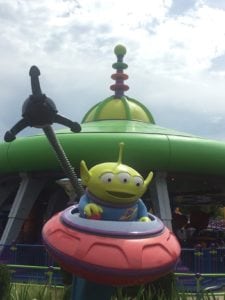 8. Wheezy's performance: At the end of Slinky Dog Dash, enjoy an audio-animatronic "You've Got a Friend in Me" performance by Wheezy with Mike the tape recorder!
9. Toy Story Mania!: Play in the carnival play set inside Andy's bedroom in the 4D arcade ride.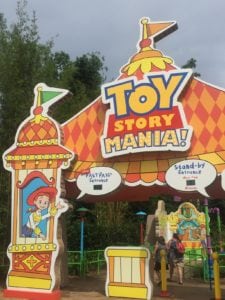 10. The Merchandise: From playful headbands (Slinky Dog and Aliens) to space alien-themed light-up tumblers, coffee cups and backpacks, you will find it all at Toy Story Land. Shops across Disney's Hollywood Studios also sell the Toy Story Land merchandise so that guests can easily take Toy Story Land back home with them!