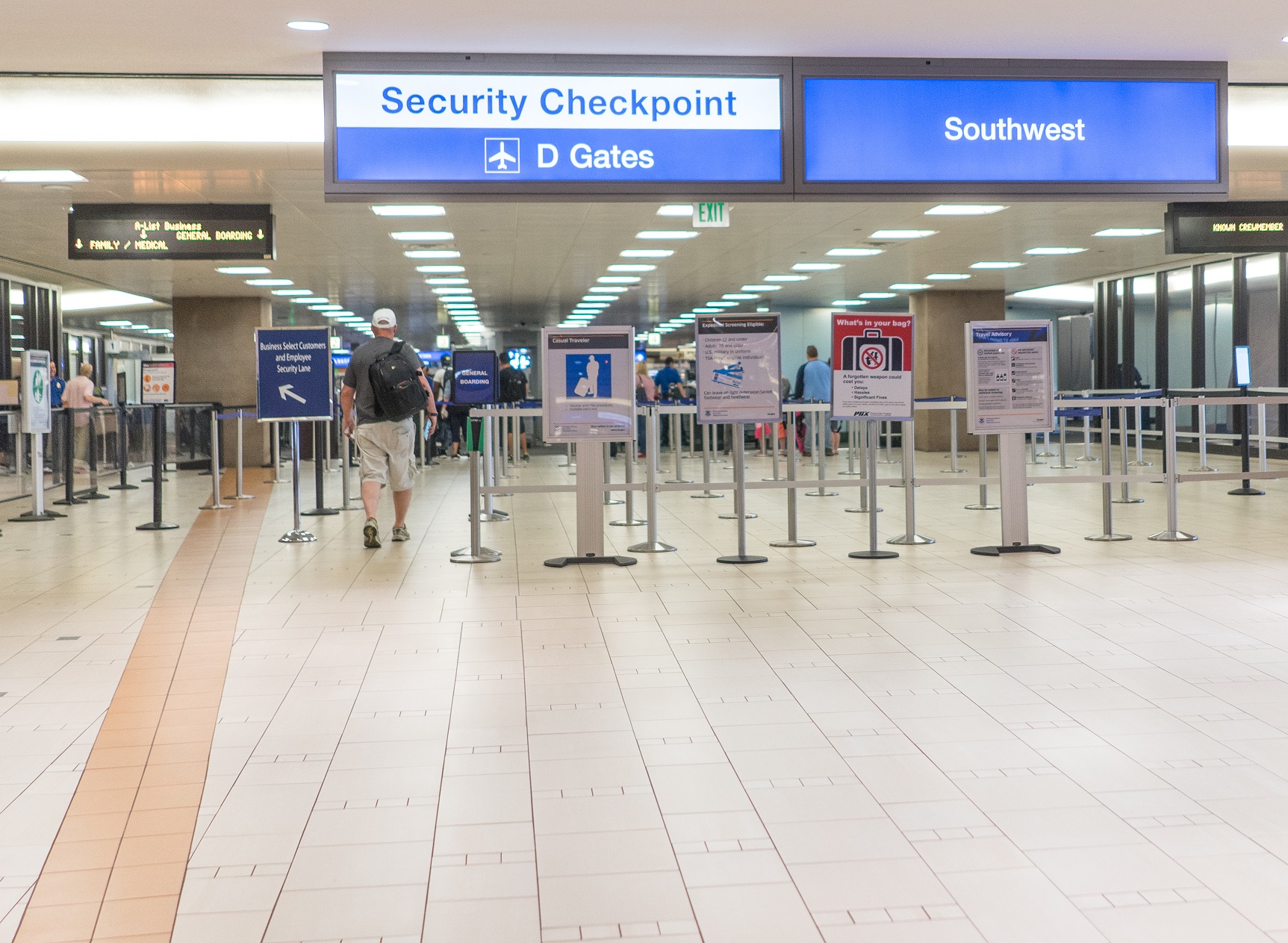 If you've flown anywhere in the United States recently, chances are you've seen signs at airports alerting passengers that identification requirements are changing in 2020.
Air travelers have just over a year to make sure their driver's license complies with the federal REAL ID Act, or obtain another form of identification, in order to get through airport security for domestic flights.
Beginning on Oct. 1, 2020, every airline passenger age 18 or older must have a compliant driver's license or other acceptable ID in order to fly within the United States. Children under 18 aren't required to provide identification when traveling with a companion on a domestic flight, although the companion will need an acceptable identification.
The legislation, passed by Congress in 2005, is designed to improve security, prevent identification fraud and make documents used for identification more consistent across the country. It establishes minimum standards for the design and issuance of driver's licenses and state-issued ID cards. Federal agencies, including the Transportation Security Administration, are prohibited from accepting identification that does not meet those standards.
It's been a lengthy process, but the vast majority of states are in compliance or working toward it. Four states — Maine, New Jersey, Oklahoma and Oregon — have been granted extensions until Oct. 10, 2019 to make updated identification cards available to residents. All other states have begun issuing driver's licenses that comply with the law.
How can you tell if your driver's license is in compliance? REAL ID licenses are generally marked with a star in the upper portion of the card. If you're not sure, contact your state's department of motor vehicles. If you don't have a license, a photo identity card issued by your state's DMV, or equivalent that complies with the REAL ID standard is also acceptable.
If you don't have a driver's license or ID card, there are alternatives. The TSA will continue to accept other forms of identification at security checkpoints, including a passport, passport card, Trusted Traveler card issued by the Department of Homeland Security, military ID or a permanent resident card. In addition, five states — New York, Vermont, Michigan, Minnesota and Washington — issue enhanced driver's licenses that are acceptable at land and sea ports of entry and for boarding a domestic flight, in addition to the REAL ID-compliant card that can be used with air travel.
Until October 2020, you can still use your current license or ID. But if you have a trip coming up next year, this is a good time to look into the requirements. You want to have your REAL ID, or an acceptable alternative, in place well before your flight. Be sure to check with the DMV to find out which documents you'll need to bring with you in order to get a REAL ID-compliant license. For example, you'll need proof of identity, such as a birth certificate or passport, and proof of a Social Security number. Find out more by contacting your state motor vehicle department or at the TSA website, tsa.gov/real-id.
For help planning a trip across the country or around the world, contact your travel advisor.