China
Our clients visit China for the cultural and religious experiences and to witness the vast landscapes throughout the East Asian country.
Beijing
This must-see Chinese city highlights the country's ancient culture and history. Be sure to experience the following:
Ride a rickshaw (passenger cart) on a tour or to simply get from Point A to Point B
Visit the Forbidden City – a palace and precinct in the heart of Beijing, the largest palace complex in the world
Explore Tiananmen Square – the largest public square in the world
Walk along The Great Wall of China – No visit to China is complete without seeing the views of the sweeping vistas
Marvel at the Chinese gardens filled with architecture
Yangtze River cruise – add a few days on your land tour to explore China along the river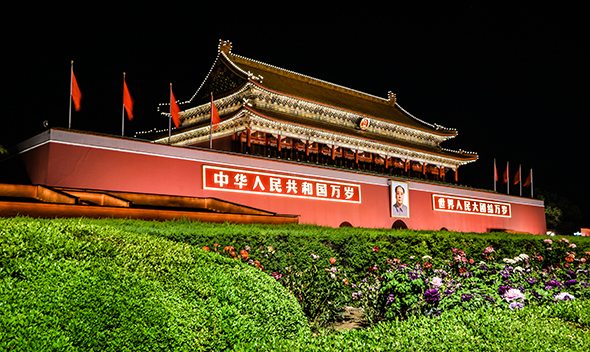 Xian
The greatest attraction in Xian is of course the Terracotta Army. But there is more to this large city that once was one of the largest and wealthiest cities in the world when China was a leader in silk trade. While visiting, our Asia Specialists recommend the following:
Terracotta Army – you must see the warriors that have been guarding the burial site for over 2,000 years
Chinese noodle – making – take a class on making traditional Chinese noodles
Visit the Tomb of Emperor Jingdi
Experience an ancient music and dance show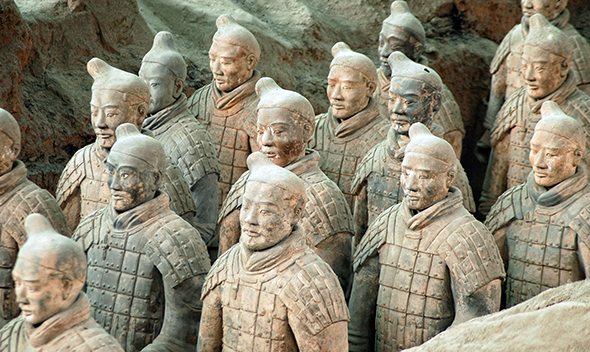 Shanghai
As the largest industrial city in China, Shanghai offers plenty for visitors to see and do – from the skyline to the soaring skyscrapers to the temples.
Shanghai Museums
Jade Buddha Temple
Marvel at the exquisite architecture and historic housing
Visit a silk factory – learn about the silk-making process
Sample Xiaolongbao – Shanghai's most famous dish (intricate dumplings)
Hong Kong
Another large city, Hong Kong, has incredible skyscrapers and a beautiful harbour with many attractions lining the harbour.
Take a ride on the Star Ferry – soak in Victoria Harbour
Hong Kong Island tour – fully understand this city and its culture
Visit the markets – from trinkets to dried seafood, the markets are a great cultural experience
Symphony of Lights Cruise – this display of lights transforms the city
Times Square – shop 'till you drop in this shopping center
Visit Chengdu – here you will experience the giant pandas in their natural habitat