Destination Weddings
Small or grand, simple or extravagant, destination weddings can be as unique and special as the moment you say "I do." Romantic sandy beaches and snowy mountain tops are just some of the scenic destinations for your romantic celebration. Our specialists at Travel Leaders / Destinations Unlimited will assist you in planning the perfect wedding you envision.
Honeymoons
Continue the celebration of marriage on a romantic honeymoon with your loved one. Our Certified Honeymoon Specialists work with you to guarantee a personalized, unforgettable,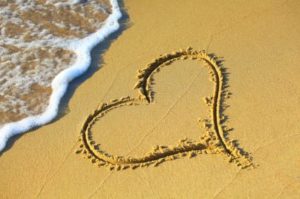 and intimate retreat. Don't worry your budget will limit your experience – let our experts exceed your expectations. Our honeymoon registry is available for your wedding guests as a convenient gift alternative to the predictable slow cooker and blender. We will provide you with insertion cards for your invitations. Ask our consultants for complete details.
Anniversaries
From vow renewals to anniversaries, celebrate your love all over again on a romantic destination getaway. Utilize our agents at Travel Leaders / Destinations Unlimited who have the expertise help you reconnect and rekindle the memories of that milestone event that was your wedding. We'll make sure you continue your happily ever after.