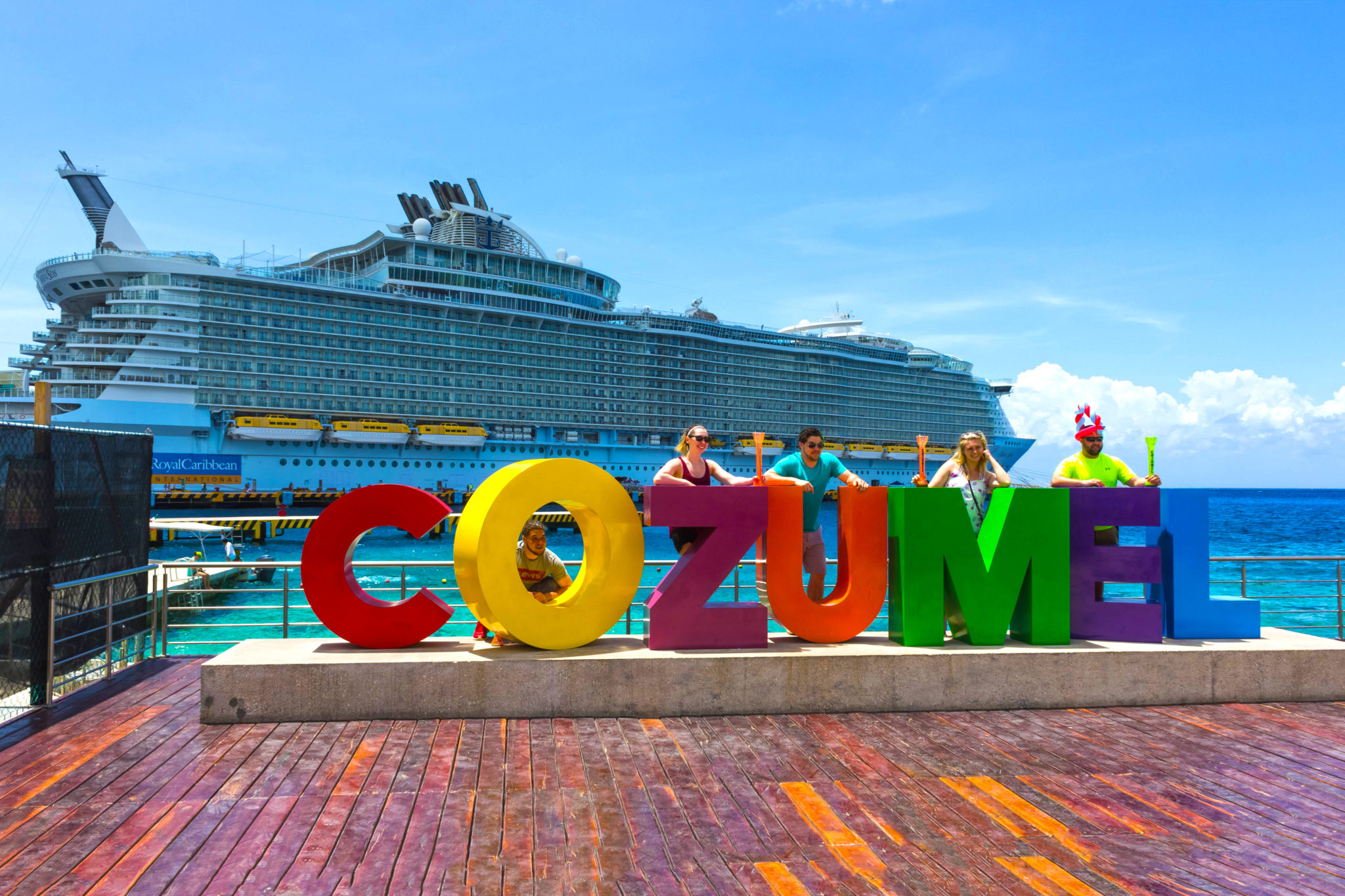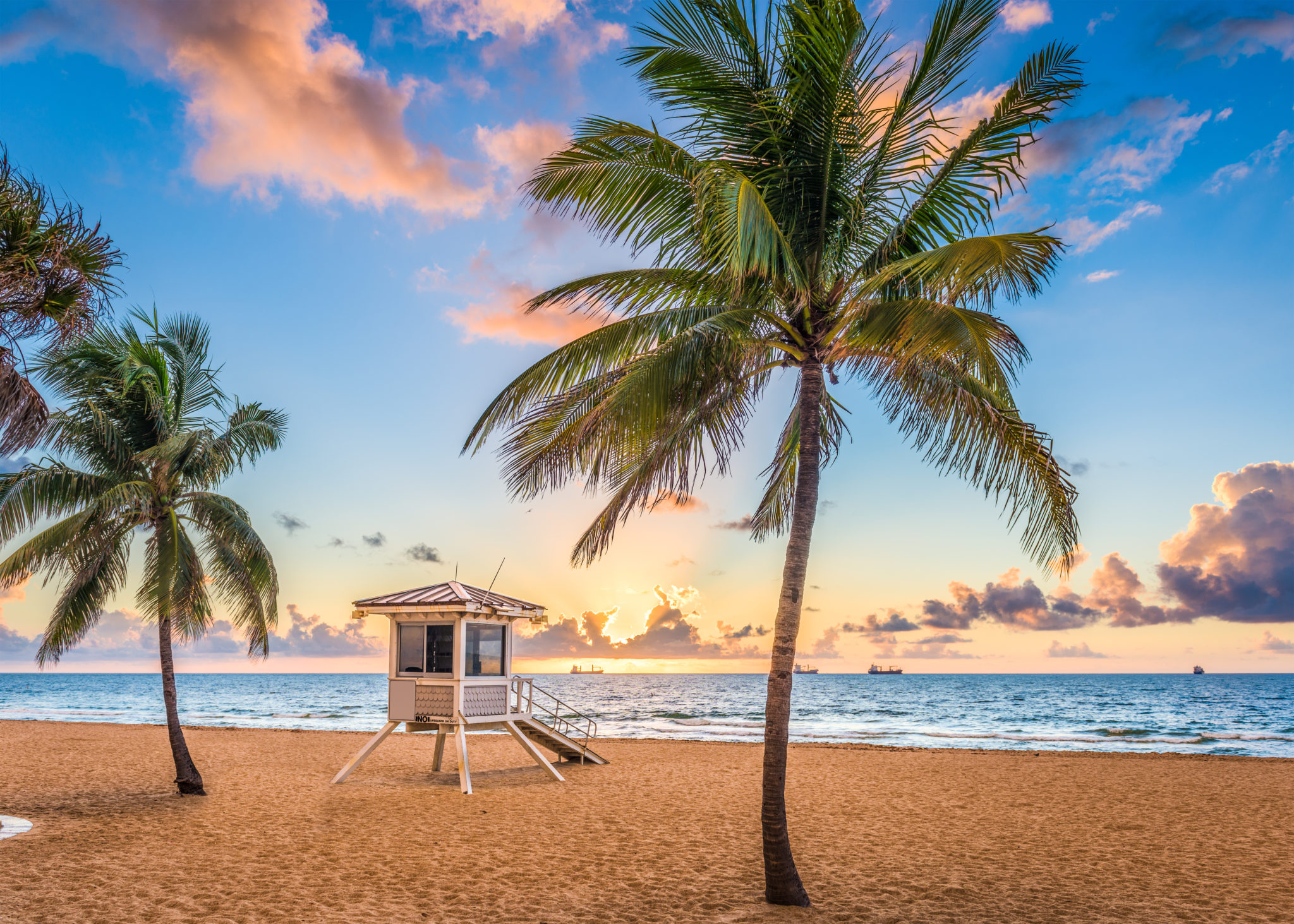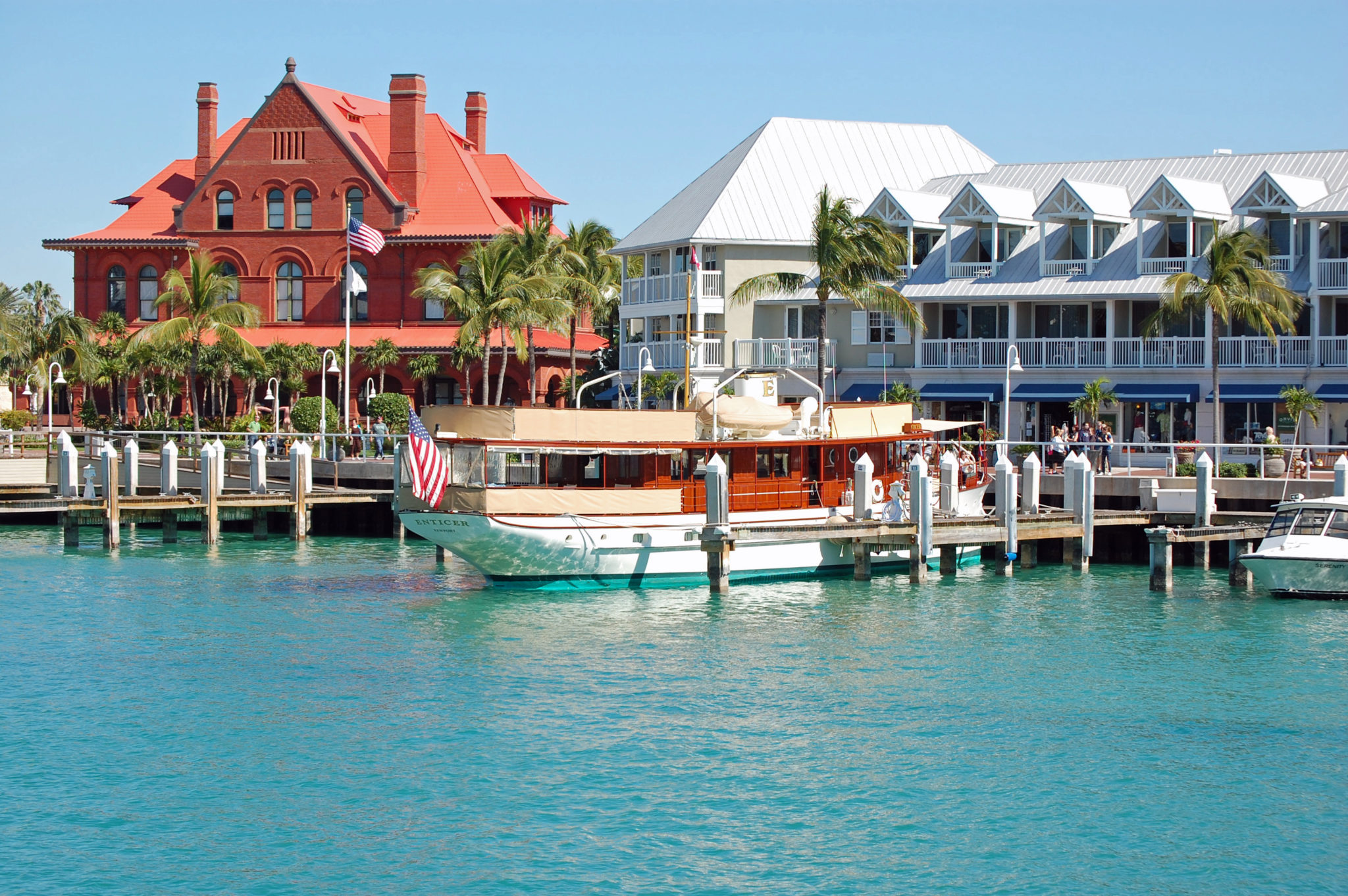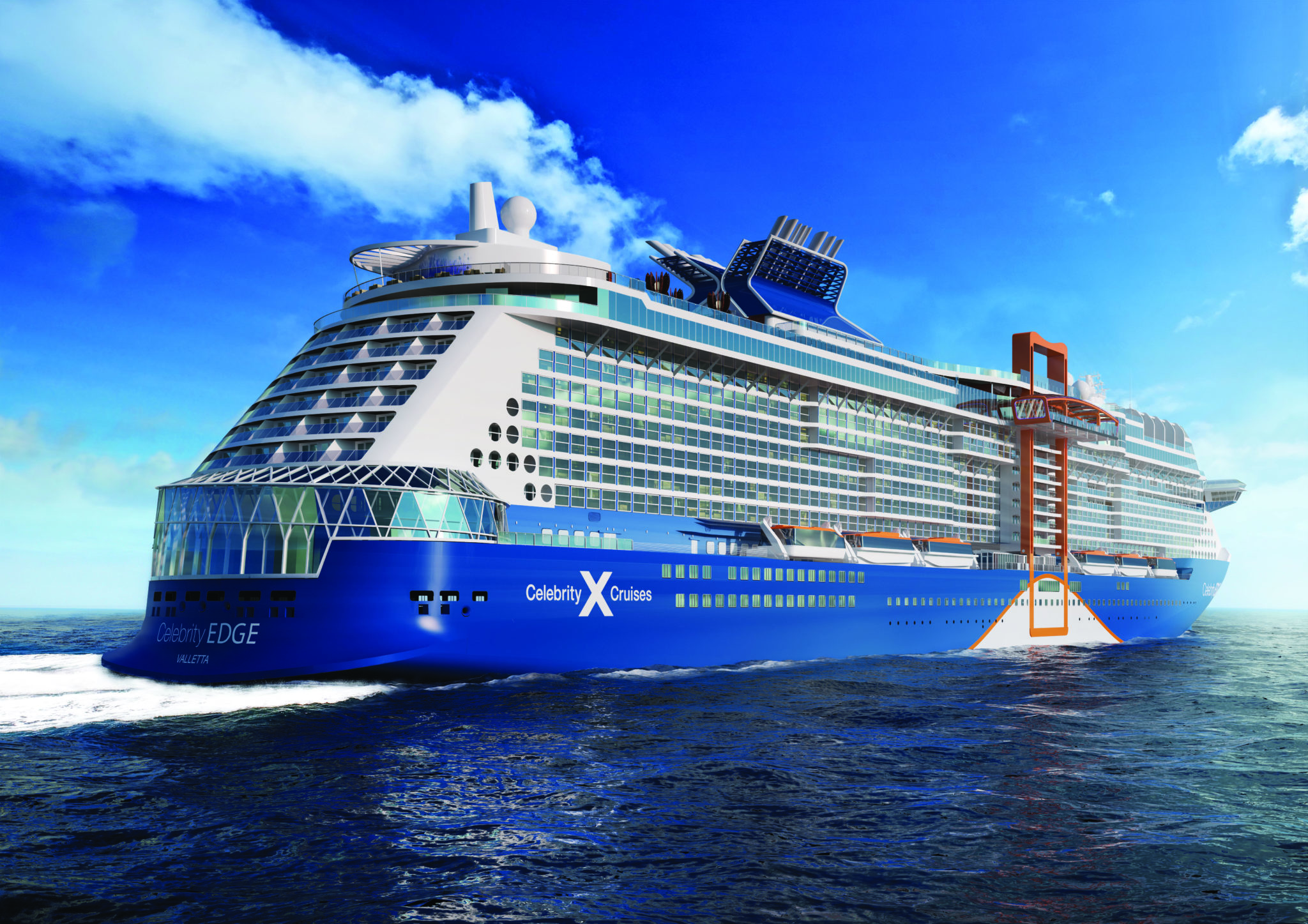 34th Annual Hawkeye Cruise
Dates: February 15-23, 2020
Duration: 8 Days
Proud Sponsor of Hawkeye Athletics
Join Hawkeye Greats Robert Gallery, Matt Kroul and fellow Hawkeye fans for the 34th Annual Hawkeye Cruise onboard Celebrity's newest and largest ship: Celebrity Edge. Relax in the Caribbean warmth during the winter with stops in Key West, Puerto Costa Maya, Cozumel and George Town!
EARLY BOOKING BONUS:
Enjoy 2 FREE Perks: Classic Beverage Package, Unlimited Wi-Fi, Prepaid Gratuities or $150 per person onboard credit.
SATURDAY, FEBRUARY 15
FLY TO FORT LAUDERDALE
Fly to Fort Lauderdale and enjoy the day at your leisure before your cruise begins the next day. Optional Pre-Night hotel arrangements available at the Fort Lauderdale Hilton Marina.
SUNDAY, FEBRUARY 16
FORT LAUDERDALE, FLORIDA, U.S.A.
Board the NEW Celebrity Edge for our Caribbean voyage! Fort Lauderdale lies along the Atlantic Ocean at the mouth of the New River, 25 miles north of Miami. Its warm tropical weather attracts many people throughout the year. For sun-worshippers, the city has six miles of beaches. There are also many recreational waterways with extensive boating facilities, access to every conceivable watersport, a variety of fascinating museums and trendy restaurants, and an array of entertainment venues. (D)
MONDAY, FEBRUARY 17
KEY WEST, FLORIDA, U.S.A.
Ernest Hemingway made wild, colorful Key West his home, and you will want to do the same. Home to modern-day adventurers, artists and poets, the island's charming Old Town teems with restaurants, bars and unique shops. Add pristine coral reefs, coconut palms and a laid-back attitude that's truly contagious, and it's easy to see why so many visitors to Key West never leave. (B, L, D)
TUESDAY, FEBRUARY 18
AT SEA
Enjoy a day at sea onboard the incredible Celebrity Edge! From the new Magic Carpet to the private plunge pools in their new 2-story Edge Villas, there is plenty to do! Perhaps you'll enjoy a day relaxing with a good book by the pool as you take in the sights. (B, L, D)
WEDNESDAY, FEBRUARY 19
PUERTO COSTA MAYA, MEXICO
Costa Maya boasts beautiful beaches on the Caribbean Sea, which is ideal for divers and snorkelers alike who enjoy exploring the beautiful Banco Chinchorro coral reef that lies just off the coast. History buffs will surely love exploring the lesser-known Mayan ruins, Cacchoben and Kohunlich; meanwhile there's something for everyone at the new shopping mall, which, while great for shopping, also features a central plaza with saltwater pools and 'swim-up' bars. (B, L, D)
THURSDAY, FEBRUARY 20
COZUMEL, MEXICO
The Conquistadors first saw Mexico from the shores of Cozumel while searching for gold. Today, visitors to the island continue to seek out gold and silver jewelry in the shops of San Miguel while having a great time in its many local bars and restaurants. Plus, the waters around Cozumel's sheltered coral reefs make this one of the best snorkeling areas in the world. (B, L, D)
FRIDAY, FEBRUARY 21
GEORGE TOWN, GRAND CAYMAN
Grand Cayman is one of a group of three magnificent tropical islands Christopher Columbus called "Las Tortugas" (the turtles) for the sea creatures he found in the ocean water. The designation did not endure, however, for on later maps the islands were labeled the Caimanau, the Carib Indian word for "crocodile." The name "Caimanas" refers inaccurately to the iguanas native to the islands, which were perhaps at one point mistaken for crocodiles. Among other attractions, visitors to the island will enjoy learning about the turtles, visiting the town of Hell, exploring Seven-Mile Beach and enjoying the undersea world. (B, L, D)
SATURDAY, FEBRUARY 22
AT SEA
Enjoy a final day at sea where you can relax after a week of excitement in ports throughout the Caribbean! (B, L, D)
SUNDAY, FEBRUARY 23
FORT LAUDERDALE, FLORIDA, U.S.A.
Disembark the Celebrity Edge and begin your return flight home after a fantastic trip in the Caribbean with fellow Hawkeye fans. (B)
Meet your celebrity guests, Hawkeye Greats: Robert Gallery and Matt Kroul
Former Iowa Hawkeye offensive lineman and NFL player Robert Gallery was inducted into the Iowa Athletics Hall of Fame in 2017. As a Hawkeye he also received unanimous All-American recognition, Big Ten Conference Offensive Lineman of the Year and team most valuable player for the 2003 season. He was the No. 2 selection in the 2004 NFL Draft by Oakland and played 102 games with the Raiders and the Seahawks. A native Iowan, who grew up near Masonville, Iowa and attended East Buchanan High School, Gallery looks forward to connecting with Hawkeye fans on the 34th annual Hawkeye Cruise.
Matt Kroul, also former Iowa football player and NFL player joins Gallery as a celebrity guest on the 34th annual Hawkeye Cruise. Kroul was a Permanent Team Captain for defense for the 2008 season and an All-Big Ten selection. Impressively, he set an Iowa record by starting 50 consecutive games and every game of his career. The Mount Vernon native now works on his family farm, Kroul Farms, producing pumpkins, flowers, firewood and produce and lives in nearby Solon with his wife and three kids.
TRAVEL INSURANCE
Travel insurance is highly recommended and available through Travel Leaders / Destinations Unlimited. If the insurance premium is paid within 14 days of deposit, pre-existing conditions are covered, some limitations apply. If you decline the insurance offered by the agency, we strongly advise the purchase of travel insurance through another broker.
INTERNATIONAL ENTRY
All passengers are required to have a passport valid through August 24, 2020. Non-US citizens must have a valid passport and advise Travel Leaders/ Destinations Unlimited of your nationality at the time of deposit.
GROUP PHOTO POLICY
Travel Leaders / Destinations Unlimited reserves the right to take photos during any part of the tour and to use them for promotional purposes. By booking a reservation with Travel Leaders / Destinations Unlimited, group members agree to allow their images to be used in such photos. Group members who prefer that their images not be used are asked to advise their group escort at the beginning of the tour.
RESPONSIBILITY
Travel Leaders / Destinations Unlimited, escorts and hosts, selected air carrier, selected hotel, ground operators, MSC  Cruises, the shipowner, and their affiliates, shall have no liability for loss or damage to baggage and property, or for personal injuries or delay due to the acts or omissions of any carrier, hotel operator, restaurant, or any other supplier of services or facilities caused by weather, strike, war, quarantine or for any other reason or by the shipowner, and is governed by the terms and conditions printed on the cruise contract which is issued to all guests. Travel Leaders / Destinations Unlimited acts only as an agent for suppliers in selling travel-related services, accepting reservations, and booking services that are not directly supplied by this travel agency (i.e. air and ground transportation, hotel accommodations, meals, tours, cruises, etc).
The itinerary, as published, will be followed as closely as possible. If, it is rendered necessary to make changes in this itinerary, the above named providers will not be responsible for any loss or expense caused guests by reason of such change. The above named providers reserve the right to decline to accept or retain any person, whether with or without cause, at any time. It is understood and agreed that a refund may not be made to guests who do not complete a cruise for any cause whatsoever. Please note that information on this flyer is based on details available at the time of printing and is subject to change. Please read this contract carefully. Any payment constitutes your acceptance of these terms and conditions.
STATEROOM

CATEGORY

GROUP

PRICE*

08—Oceanview Stateroom
$1,499
E3—Edge Stateroom with Infinite Balcony
$1,899
E2—Edge Stateroom with Infinite Balcony
$2,099
*Fares are per person only, based on double occupancy, subject to availability and capacity controlled.  Single rates can be quoted upon request.
Deposit:  A $500 deposit per person is required to confirm your reservation. All suites require a $1,000 deposit per person.**
Final Payment: Due on or before October 31, 2019.
Cancellation Policy:  One-half of deposit is non-refundable. After October 31, 2019, trip cost is non-refundable. Travel insurance is recommended and available.
**Suites available upon request.
EARLY BOOKING BONUS:
Enjoy 2 FREE Perks: Classic Beverage Package, Unlimited Wi-Fi, Prepaid Gratuities or $150 per person onboard credit
Pre-Night Hotel Accommodations
Pre-Night accommodations in standard room at the Fort Lauderdale Hilton Marina for $189 per person based on double occupancy, including gratuity, daily hotel service fee and taxes. Hotel price includes transfer from hotel to ship.
Group Airfare
Roundtrip group airfare from Cedar Rapids is available upon booking starting at $850 per person.
Included:
Fully Escorted by Travel Leaders / Destinations Unlimited
Special cocktail party hosted by Travel Leaders / Destinations Unlimited
(2) Special Hawkeye Football Seminar at Sea
Not included:
Travel Insurance
Airport and hotel transfers
Pre-Night hotel
Optional tours
Gratuities
Government taxes and port fees: $357.46