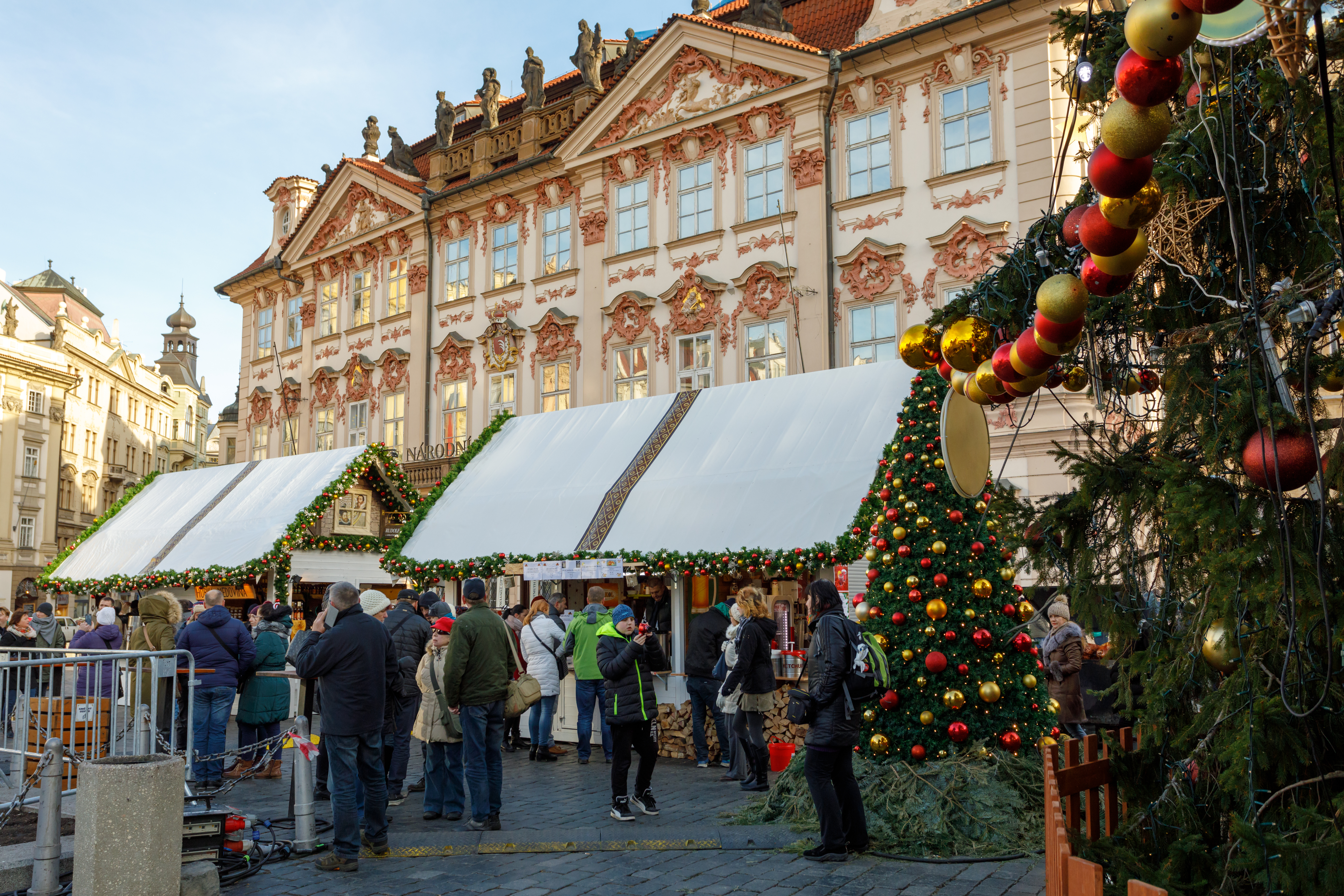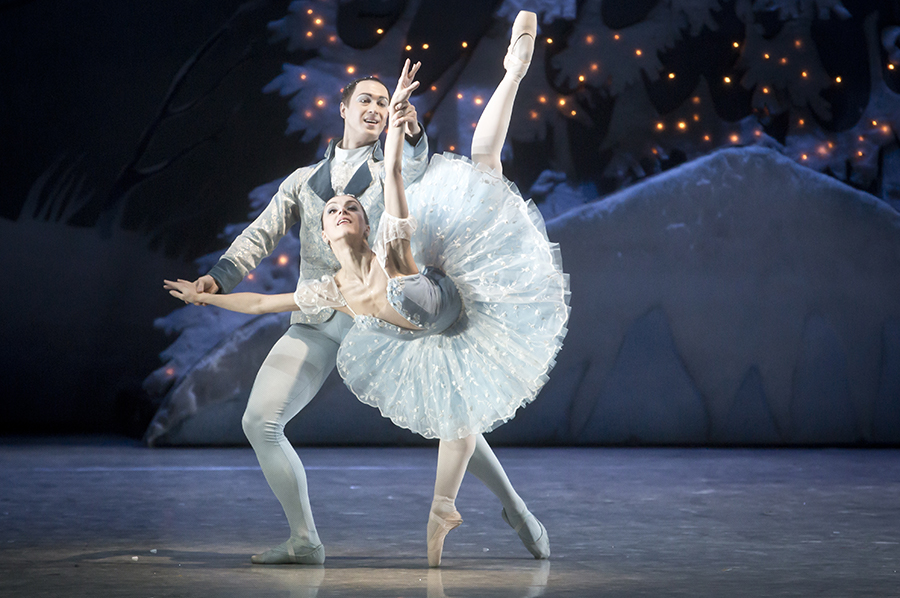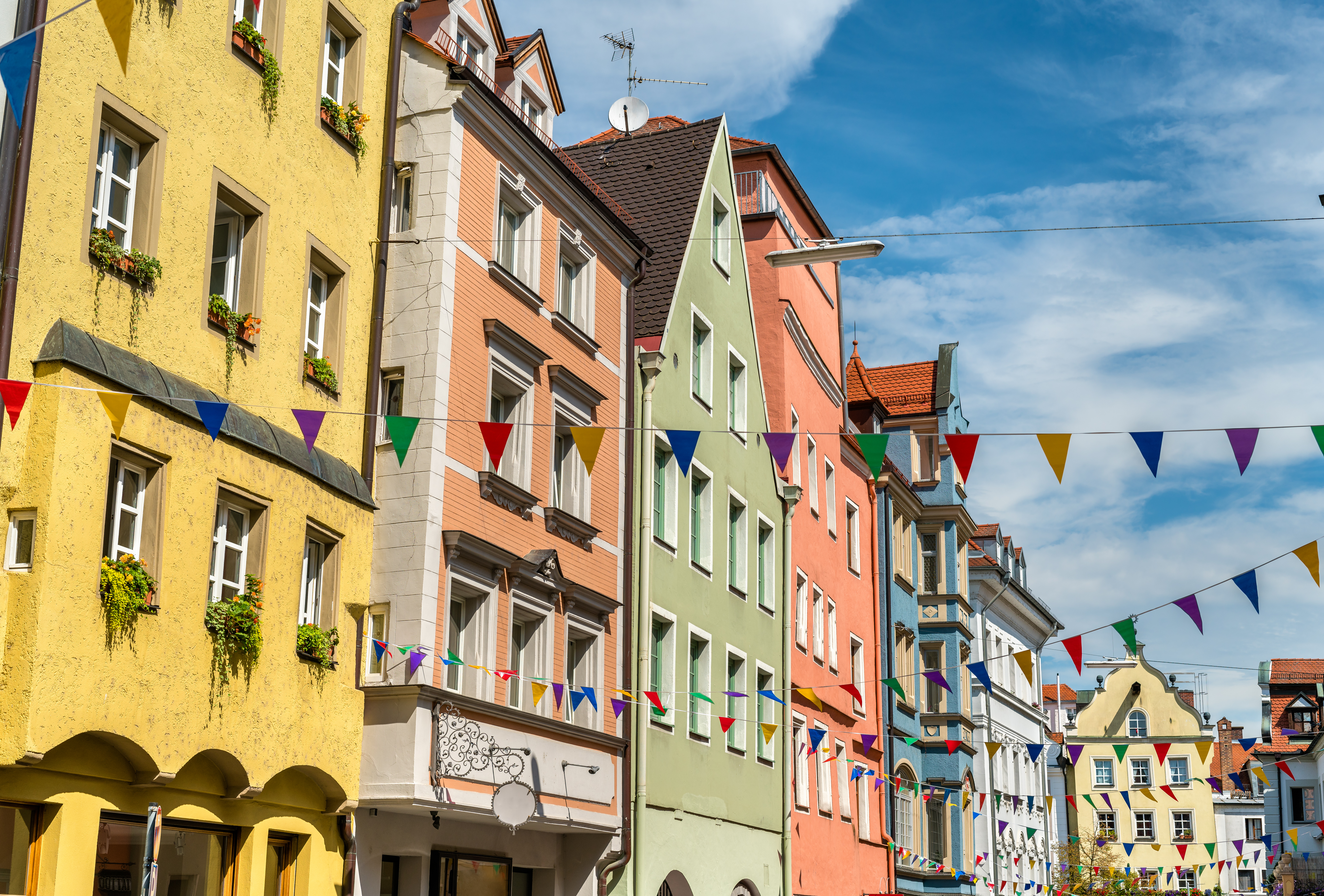 A Nutcracker Journey with Hancher Friends
Dates: December 2021
Duration: 8 Days
Join Hancher's Chuck and Kim Swanson on a magical holiday journey through lands of sparkling snowflakes, candlelit trees, dancing fairies and sugarplum sweets. Attend the National Theatres of both Prague and Munich for their spectacular renditions of the season's most beloved ballet, The Nutcracker. Tour castles, cathedrals and medieval villages, then delight in the festivities of Bavarian and Bohemian Christmas Markets. It's holiday spirit like you've never experienced before!
DAY 1: FLY TO PRAGUE
We will depart from the Cedar Rapids Airport for our overnight flight to Prague, in the Czech Republic.
DAY 2: ARRIVE IN PRAGUE
Arrive by private car transfer to our elegant five star hotel, the Ambassador Zlata Husa, positioned along the famous Wenceslas Square. Unwind at the onsite spa or spend the day exploring the neighborhood's numerous galleries, monuments, museums, churches, shops, concert halls, theatres and of course, the Christmas Markets. The Wenceslas Market is mere footsteps away and features charming works by local artisans such as ceramics, jewelry, lace, wooden toys, puppets, dolls, ornaments and handwoven hats and mittens. We'll gather in the hotel lobby tonight for a casual dinner nearby. (D)
DAY 3: PRAGUE
After a hearty Bohemian breakfast in the hotel, we'll embark on a six hour tour of Prague in our private coach. We'll visit the Prague Castle today, a UNESCO World Heritage site. Following a tour of the Palace Art Museum, we'll be treated to an afternoon classical music concert in the castle. While on your own this evening, we invite you to take an eight minute stroll along a magical path illuminated by dozens of angels leading to the medieval Old Town Square. This classic Christmas market features carolers dressed in traditional costume, live nativity scenes, music, nostalgic gifts, and delicious treats like hot chocolate, honey wine, pilsner, sausages, dumplings, pastries and gingerbread. (B)
DAY 4: PRAGUE
Another hotel breakfast prepares us for a day of leisure before the night's big event. Dress up for an evening you'll never forget. It all begins as our private coach takes us to the "Dancing Building" featuring the Ginger and Fred Restaurant where we'll have an exquisite private dining experience before the performance. Then it's off to the regal National Theatre for a truly unique rendition of The Nutcracker. Hungarian choreographer, Youri Vamos, offers a new version of this classic by infusing Tchaikovsky's ballet with Dicken's fairy tale A Christmas Carol. (B, D)
DAY 5: PRAGUE-MUNICH
After three enchanting days in Prague, we journey southwest to Germany in our private coach to the Bavarian town of Munich. Along the way we'll make a stop in the storybook village of Regensburg where guests can stroll the medieval town center and grab a bite to eat. Once in Munich, we'll check in to our stunning five star hotel, Le Meridien. For an evening on your own, we recommend a trip to the Hofbraeuhaus to sample their famous beers, brats and pretzels. You could also visit nearby Tollywood (the official Oktoberfest grounds) for their winter festival featuring food, live music, modern art and colorful and unusual performances. (B)
DAY 6: MUNICH
Delight in a decadent Bavarian breakfast at the hotel before embarking on a private half-day tour of Munich. We'll make a very special stop at the National Theatre for a facility tour prior to tomorrow night's performance. The rest of the day is at your leisure. With more than a dozen Christmas Markets to explore around town, you have everything you need to get into the holiday spirit. Marvel at collectible rarities in the Residenz Market, located in the courtyard of the royal palace. Sip mulled wine among the costumed characters at the Middle Ages Market. Gaze upon the winter wonderland of the English Gardens Market by horse drawn carriage. Then top off your evening at the open air Foodie Christmas Market along the riverfront. (B)
DAY 7: MUNICH
When it comes to shopping, we've saved the best for last. Following breakfast at the hotel, we'll head to the picturesque Marienplatz Christmas Market in city center. Established in the 14th century, Christkindlmarkt is one of Germany's oldest and biggest markets. Traditional wooden huts filled with handmade goodies line the square, with the impressive Neues Rathaus serving as a romantic backdrop. Choirs from the Town Hall balcony and carolers under the Alpine Christmas tree sing the classics. Peruse the high-end shops off the square, snack on candied almonds and strudel, or test your balance in the open air ice skating rink, then head back to the hotel to get ready for our final magical night in Europe.
We'll indulge in another fine dining experience then our private coach will escort us to the prestigious National Theatre for tonight's performance. The American choreographer John Neumeier, now serving as Artistic Director for the Hamburg Ballet, brings a fresh face to this favorite family classic. It is a coming of age journey for Marie, as she encounters famous ballet characters in this deep bow of respect to the high art of classical ballet. (B, D)
DAY 8: FLY HOME
After an unforgettable experience in Prague and Munich, it's time to take our holiday spirit back home to share with our loved ones. Enjoy private transfers to the airport for the flight home. (B)
SPECIAL HIGHLIGHTS
Entrance to Prague Castle, the UNESCO World Heritage site
Entrance to Lobkowicz Palace Art Museum at Prague Castle with a Classical Music Concert
Prague Christmas Markets
Special 4-course meal prior to The Nutcracker Christmas Carol ballet performance at the Prague National Theatre*
Stroll through UNESCO World Heritage Site Regensburg medieval centre
Munich National Theatre facility tour
Munich Christmas Markets
Special dinner prior to The Nutcracker performance at the Munich National Theatre*
The Nutcracker Performance Tickets*
Tickets to The Nutcracker performances (Prague) and (Munich) will be sold separately. Travel Leaders / Destinations Unlimited will assist with selecting and purchasing tickets once published.
AIRFARE
Airfare will be available upon booking.
Included:
Fully Escorted
6-night accommodations, taxes and luggage handling
Sightseeing and admissions as per the itinerary
6 full breakfasts (B) and 3 dinners (D), as specified
For more information about this tour and to request a full brochure – contact: aimee@duagency.com