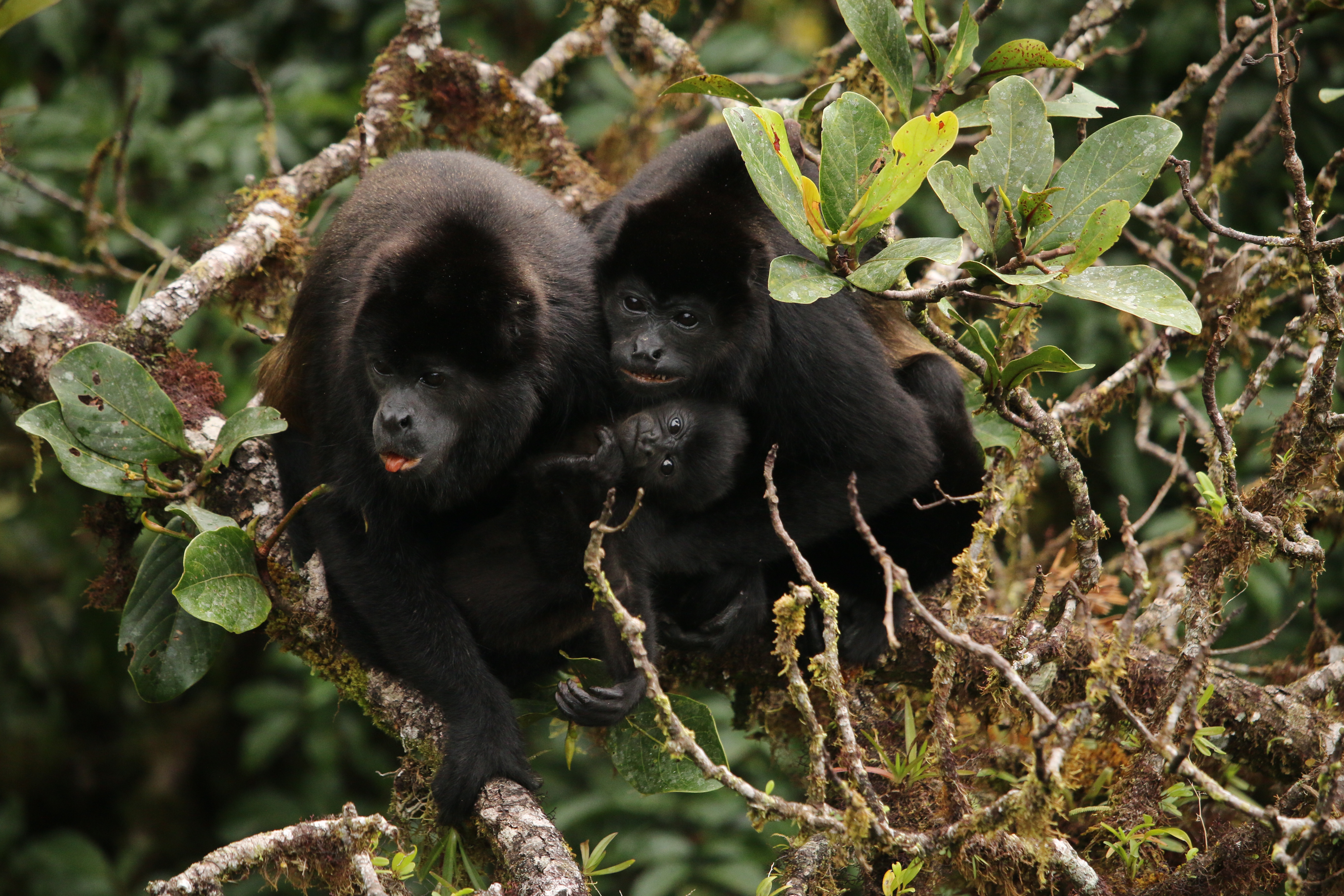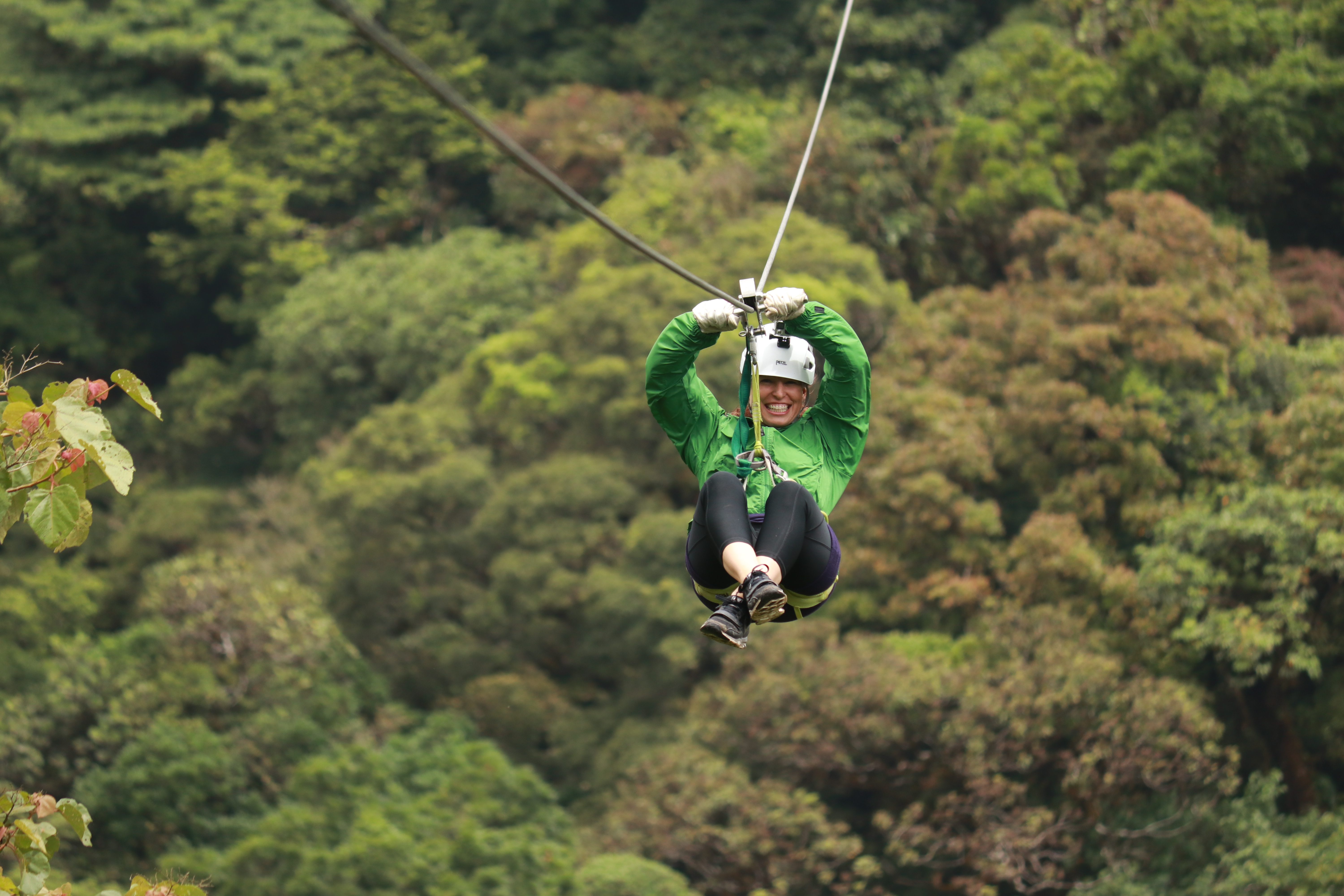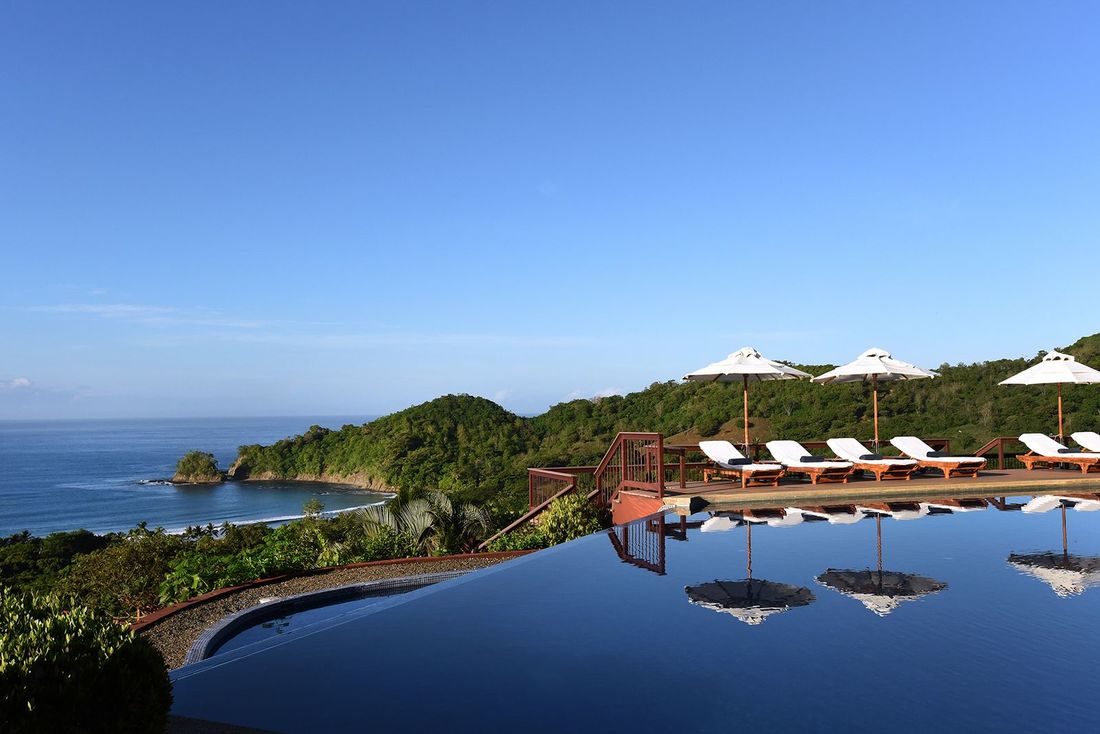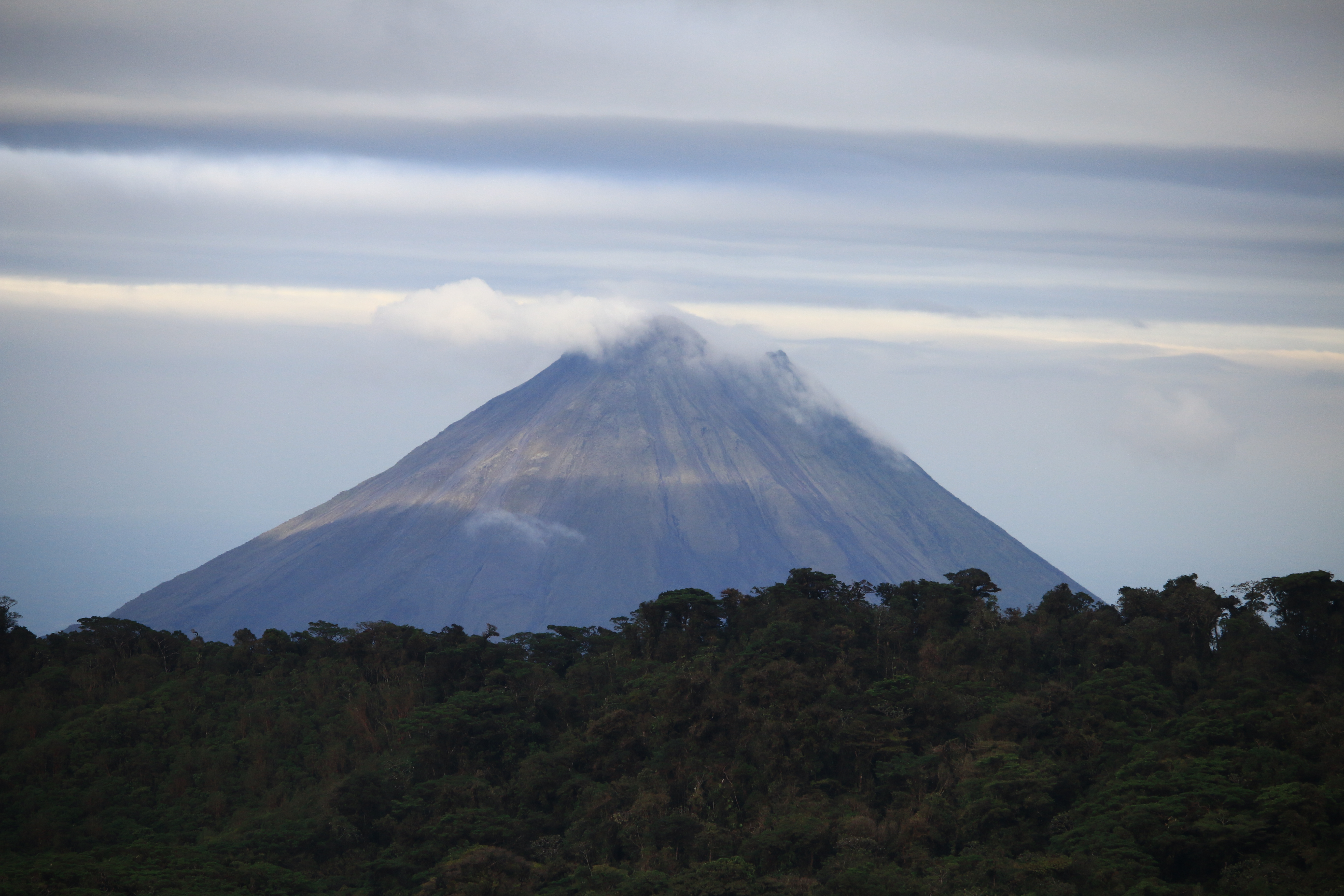 Aim for Costa Rica – Spring Break
Dates: March 13-21, 2020
Duration: 9 Days
Costa Rica is a paradise for nature enthusiasts! It's rich in biodiversity and home to monkeys, sloths, tree frogs, butterflies, reptiles, snakes, jaguars and over 375 species of birds, 2,200 species of plants and flowers and 400 species of trees.
Spring Break 2020, join Travel Leaders / Destinations Unlimited with International Luxury, Adventure and Wellness Travel Specialist Aimee Langlas to visit a variety of ecosystems including tropical rain forest, cloud forest, dry forest, mangrove forest and the Pacific coastline.
Aimee will customize your daily itineraries based on your interests. Relax in eco-friendly wellness spas and thermal hot springs, indulge in farm to table local gourmet cuisine, enlighten with yoga, pilates and exotic birding, invigorate with thrilling adventures like canopy tour zip-lining, jungle suspension bridges, hiking, river rafting, kayaking, horse-back riding, twilight nature tours, snorkeling, surfing, sailing and waterfall rappelling.
For a truly extraordinary spring break experience, Aim for Costa Rica!
Special Booking Bonus to Iowa High Schools: Travel Leaders / Destinations Unlimited will donate $50 to your school's Booster Club for every room booked on a 2020 Spring Break Package, including Aim for Costa Rica!
Three diverse and fascinating locations will be visited. A private luxury coach will be provided for all transfers.
Fri. March 13
Depart from all over and arrive in San Jose, Costa Rica and take a private luxury coach from the airport through the rainforest of Arenal to our resort. We're greeted with a welcome dinner and open bar this evening.
Tabacon Thermal Resort and Spa (3 night accommodations - March 13, 14, 15)
Located within the Arenal Volcano National Park
Discover Costa Rica's largest network of naturally flowing thermal mineral springs in Arenal's largest and most beautiful private rainforest reserve. Within the Tabacon property, you will find dozens of cascading waterfalls and warm pools, naturally heated by the volcano and slowly mineralized underground. It's the essential hydrotherapy relaxation experience.
While the thermal pools are the obvious draw, this resort has many other features for guests to enjoy. The luxurious room designs assimilate local culture with artwork and furnishings designed by Costa Rican artisans. Optional add-on spa treatments are rendered in outdoor bungalows tucked away among the trees, gardens and natural hot springs to allow the fresh air and scents of the rainforest to become an essential part of each and every treatment. There is also an open air yoga studio for guests to enjoy.
There are two open air, full-service restaurants and four bars, including one swim-up. The region's top chefs masterfully blend flavors and create new gastronomic experiences that evoke the most beloved, local culinary concepts and utilize regional ingredients. Couples seeking an intimate dining experience can indulge in an optional private dining experience at their Ephemeral Table featuring a customized six-course menu in a romantic, candlelit, open‐air rainforest bungalow.
Aimee can customize the following optional activities in Arenal for guests:
Private dining at the Ephemeral Table Bungalow
Birding
Hiking
Kayaking
Waterfall Repelling
Suspension Bridge & Canopy Zip Lining Tours
Jungle River Rafting
Lake Flyboarding
Mountain Biking
Horseback Riding
Monteverde Lodge and Gardens ( March 16- private luxury coach from Arenal to Monteverde, 2 night accommodations March 16, 17)
Located in the Monteverde Cloud Forest Biological Preserve
Tucked away high up in the Cloud Forest sits this tranquil and intimate lodge. With high wood ceilings, an open fireplace, forest balcony bedrooms, an onsite butterfly garden you can dine in and acres of trails, streams, ponds and gardens, this property completely immerses guests in nature. Relax in a hammock, find a garden nook to read your favorite book, or summon your inner spirit at one of the yoga and meditation look out points.
The friendly and relaxed staff are another thing that make this lodge so special. That and the best food you'll eat in Costa Rica, served at their restaurant, El Jardin.
Birds love the grounds surrounding Monteverde Lodge. We often see the Three-Wattled Bellbird, the Masked Tityra and the Emerald Toucanet, among others. The songs of the Rufous-and-White Wren usually accompany your time in the gardens. Born and raised in Monteverde, the Lodge guides are descendants of the original Costa Rican settlers of this mountain range and they spend each day exploring the forests of the region. They will insure that you see the "hidden Monteverde" because they all live here, study it, know it so well and are totally dedicated to your experience of a lifetime.
Since the Monteverde Cloud Forest is one of the best spots on the planet for bird watching, Aimee can schedule you an optional forest hike with her favorite guide, Toby, to search for the elusive Resplendent Quetzal. People from all over the world come to Monteverde with the hope of seeing this rare and beautiful bird.
Aimee can customize the following optional activities in Monteverde for guests:
Private dining in the Butterfly Garden
Birding
Guided Night Hiking
Horseback Riding
Orchid Gardens
Frog, Bat and Insect Sanctuaries
Herpetarium
Chocolate & Coffee Tours
Suspension Bridge & Canopy Zip Lining Tours
Arboreal Tree Climbing
Hotel Punta Islita - An Autograph Collection (March 18 - private luxury coach from Monteverde to the Pacific Coast, 3 night accommodations March 18, 19, 20)
Located at the tip of the Nicoya Peninsula on the Pacific Coast
Renowned among the best eco-luxury beach resorts in Costa Rica, Hotel Punta Islita spans 300 acres and is a unique and engaging destination that connects guests with the vibrant culture and legendary landscapes of its surroundings.
The hotel villas cascade down the mountain to a secluded cove along the magnificent Pacific Ocean. There is a stunning adults-only infinity pool with swim-up bar at the top of the property, and an expansive beachfront pool with swim-up bar and restaurant for the whole family to enjoy. Hotel Punta Islita comes equipped with an onsite spa and fitness center as well as two restaurants.
This Autograph Collection property is the only hotel in the country to include a menu of complimentary eco-adventures and cultural experiences for guests to enjoy. Surrounded by endless ocean, exuberant tropical forest, and picturesque communities, Hotel Punta Islita offers unique activities like canopy zip-lining, hiking, horseback riding, monkey safaris, art projects, traditional cooking and mixology lessons, pick-up soccer, pilates/yoga and more! Each guest can choose up to four included onsite activities per day!
Aimee can customize the following additional, optional activities in Punta Islita for guests:
Private beachfront dining
Surfing Lessons
Snorkeling
River & Mangrove Forest Kayaking
Sunset Cruising
Mountain Biking
Birding
This property is another great spot for bird watchers as it is home to the Red Macaw Recovery Program. You'll spot them flying all over the grounds. You can also plan to share the space with several species of monkeys.
Sat. March 21
Take a private luxury coach from the Pacific Coast to Liberia to fly home after a fantastic Spring Break in Costa Rica!
So, how does this itinerary work?
Join Aimee for the included items (with plenty of free time) and then select your optional activities upon booking to personalize this itinerary just for you. Additional pricing may apply.
Included:
Escorted by Aimee Langlas
Individual itinerary customization
8-night accommodations and taxes
8 gourmet breakfasts, 1 welcome dinner with open bar
Air conditioned private luxury coach with a driver and guide (gratuities included)
Unlimited access to the Tabacon thermal pools and Shangri-la Gardens
Access to all hotel gardens and hiking trails
Daily excursions at Punta Islita (up to four)
Not Included:
Luggage handling and airline baggage fees
Airfare (Book with Travel Leaders / Destinations Unlimited (departure from any U.S. airport) to ensure timely arrival for included private transportation.)
Costa Rica exit fee
Meals not listed in itinerary
Tips and gratuities not listed in itinerary
Travel insurance
Additional excursions and spa treatments not listed in itinerary
Pricing:
$5,500 per room
Children's Rate:
$199 per child up to two children (age 12 and under).
Deposit:
Deposit of $500 per room plus insurance is required to confirm your reservation.
Final Payment:
Final Payment is due on or before November 15, 2019.
Cancellation Policy:
Deposit is nonrefundable. After November 15, 2019, final payment is nonrefundable.
Airfare:
Airfare will be available upon booking.
Travel Insurance:
Travel insurance is highly recommended and available through Travel Leaders / Destinations Unlimited. If the insurance premium is paid within 14 days of deposit, pre-existing conditions are covered, some limitations apply. If you decline the insurance offered by the agency, we strongly advise the purchase of travel insurance through another broker.
Group Photo Policy:
Travel Leaders / Destinations Unlimited reserves the right to take photos during any part of the tour and to use them for promotional purposes. By booking a reservation with Travel Leaders / Destinations Unlimited, group members agree to allow their images to be used in such photos. Group members who prefer that their images not be used are asked to advise their group escort at the beginning of the tour.
International Entry:
All passengers are required to have a passport valid through September 22, 2020. Non-US citizens must have a valid passport and advise Travel Leaders/ Destinations Unlimited of your nationality at the time of deposit.
Responsibility:
Travel Leaders / Destinations Unlimited, escorts and hosts, selected air carrier, selected hotel, ground operators, shall have no liability for loss or damage to baggage and property, or for personal injuries or delay due to the acts or omissions of any carrier, hotel operator, restaurant, or any other supplier of services or facilities caused by weather, strike, war, quarantine or for any other reason. Travel Leaders / Destinations Unlimited acts only as an agent for suppliers in selling travel-related services, accepting reservations, and booking services that are not directly supplied by this travel agency (i.e. air and ground transportation, hotel accommodations, meals, tours, etc).
The itinerary, as published, will be followed as closely as possible. If, it is rendered necessary to make changes in this itinerary, the above named providers will not be responsible for any loss or expense caused guests by reason of such change. The above named providers reserve the right to decline to accept or retain any person, whether with or without cause, at any time. It is understood and agreed that a refund may not be made to guests who do not complete a tour for any cause whatsoever. Please note that information on this flyer is based on details available at the time of printing and is subject to change. Please read this contract carefully. Any payment constitutes your acceptance of these terms and conditions.
FREQUENTLY ASKED QUESTIONS
Q. So, how does this itinerary work?
A. Join Aimee for the included items (with plenty of free time) and then select your optional activities upon booking to personalize this itinerary just for you. Additional pricing may apply.
Q. Is the pricing per room or per person?
A. The price is per room, based on two adult occupancy and up to two children (under the age of 12 at an additional fee of $199 per child).
You may also like

Full of romantic old world charm, Bali is an Eden of earthly delights. Breathe in sweet air scented with frangipani, clove and coffee and feel the warm embrace of kindness, as ribbons wave from the rice fields and flowers fall at your feet. Aim for Wellness with Aimee Langlas with daily options of yoga, meditation, hiking, Balinese dance, culinary classes, wildlife interactions, traditional blessings, cultural performances and private healing sessions provide authentic and immersive wellness experiences on the "Island of the Gods."
Dates:March 12-21, 2021
Duration:10 Days