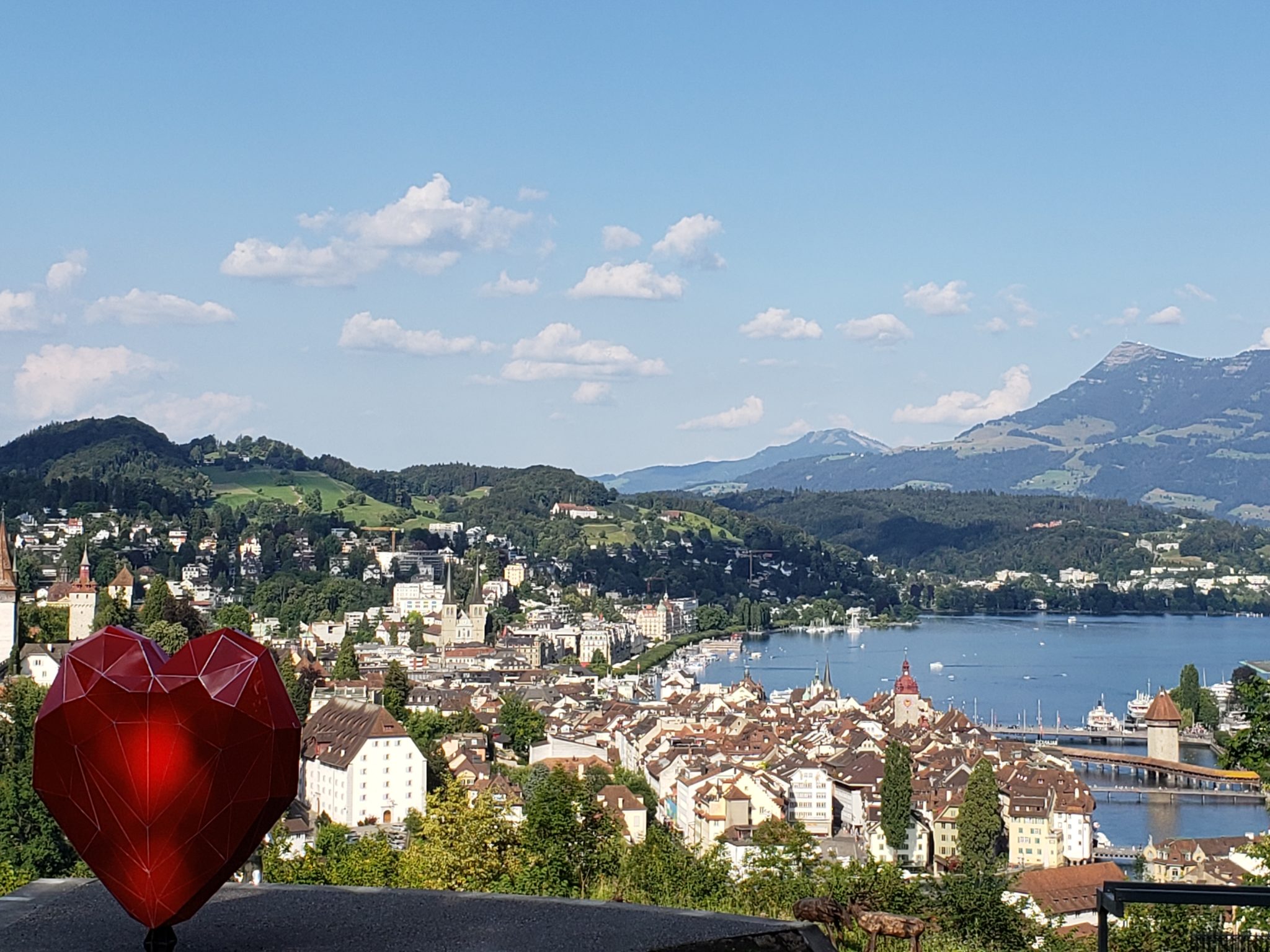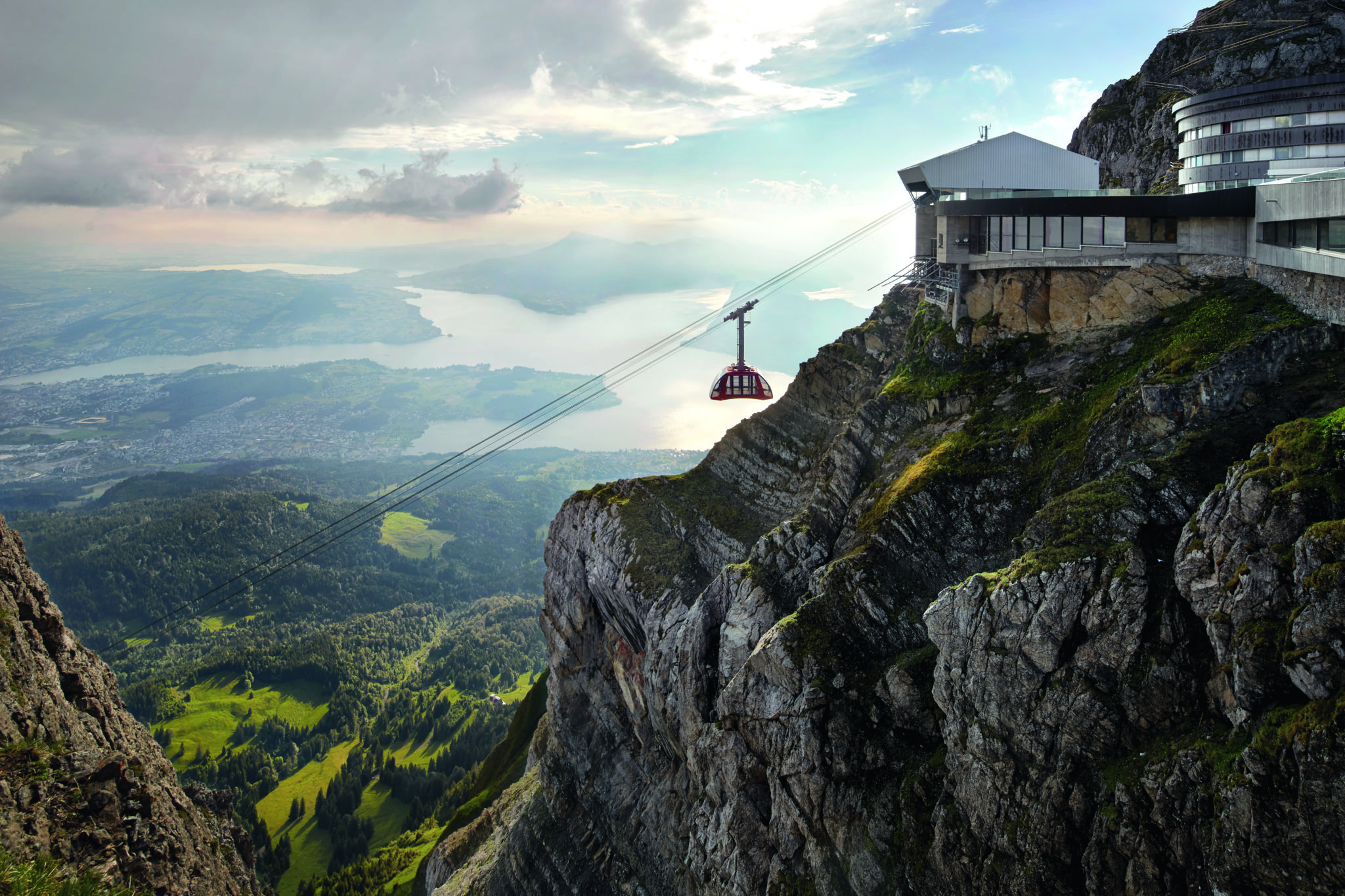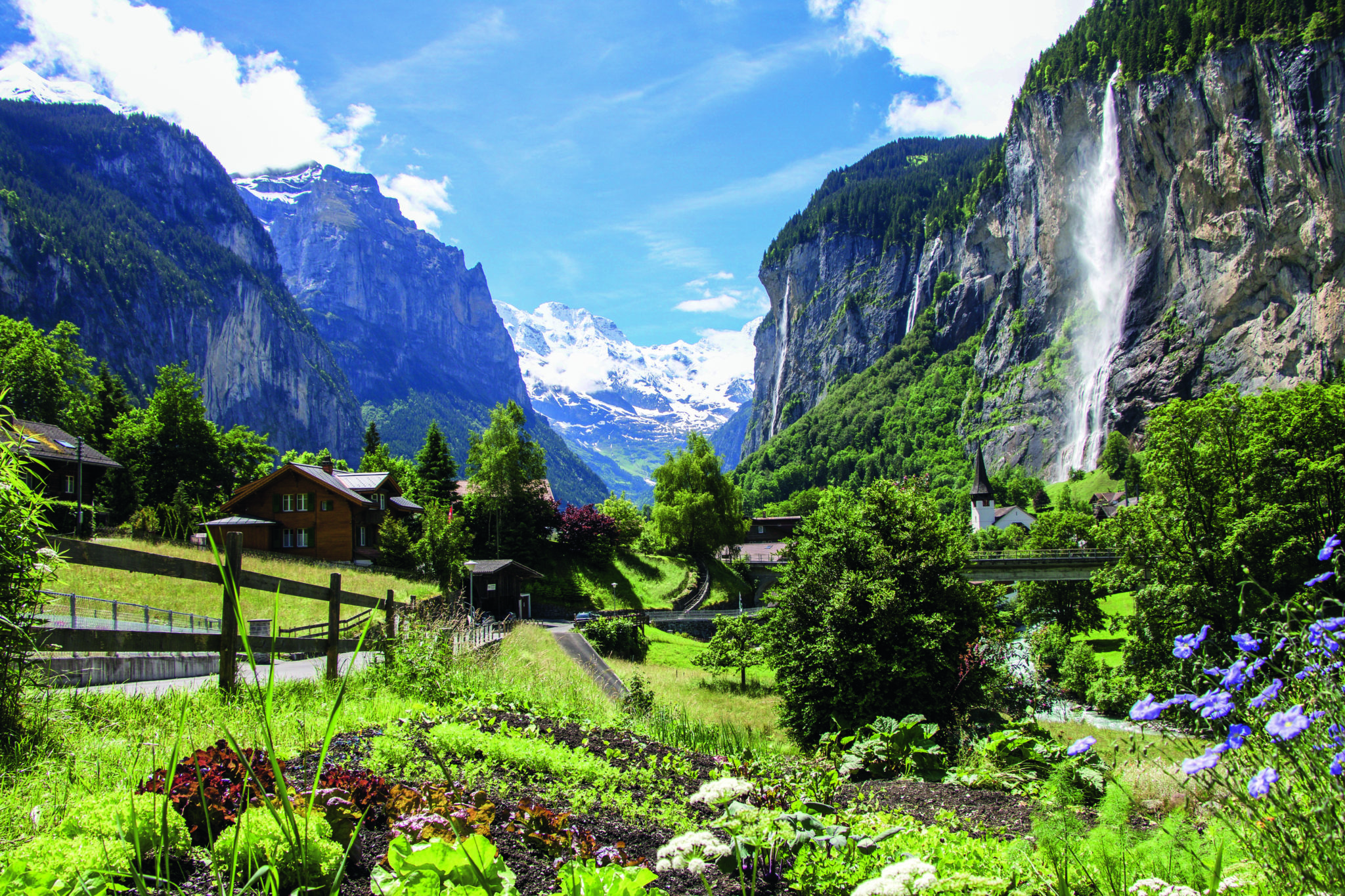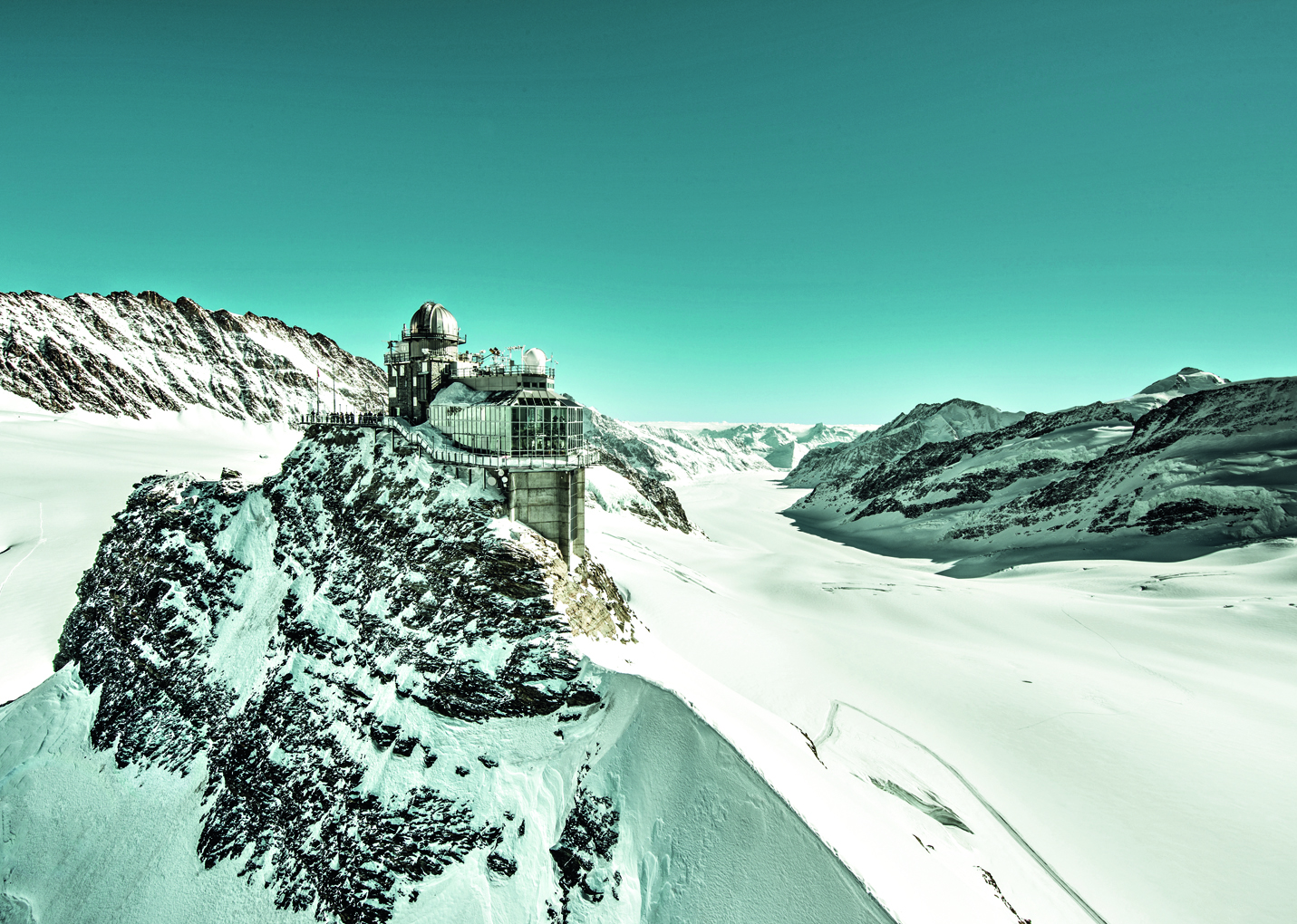 Aim for Switzerland
Dates: September 8-15, 2019
Duration: 8 Days
Join "Aim", Aimee Langlas on this fantastic, custom-built itinerary that features some of Aimee's favorite places in breathtaking Switzerland. This unique, serene trip covers all of the logistics and still provides the flexibility of free time to explore at your own pace. A few Top Picks include exploration of Mt. Pilatus, the glacier waterfalls of the Jungfrau region, picturesque lake and mountain villages, Montreux jazz and wine, and the Nestle Chocolate and Gruyere Cheese Train experience.
Reconnect with nature and rejuvenate your mind, body and soul.
Awaken your senses with music, art and culinary delights.
Enjoy time for self-discovery and exploration.
Find inspiration and serenity in the splendors of Switzerland.
SUNDAY, SEPTEMBER 8
FLY TO ZURICH
We will depart from the Cedar Rapids Airport for our overnight flight to Zurich.
MONDAY, SEPTEMBER 9
LUCERNE
Welcome to Switzerland! We'll take a short train ride south to one of Europe's most pristine architectural delights, the Central Lakes city of Lucerne. Lodging right in the heart of old town for our first two evenings, the winding passageways of shops, town squares, cafes and churches will be right at our footsteps. Take the afternoon to start your souvenir shopping, visit the Lion's Monument and neighboring Alhambra Mirror Maze, wander around old town and its architectural attractions like the Jesuit Church, the Rathaus Town Hall, Ritter Palace and Lucerne's iconic Chapel Bridge. We'll meet at the Pfistern Grand Guild Hall on the banks of the River Reuss for a welcome beer/wine hour in the evening. Adorned in frescoes, this famous restaurant dates back to 1578, so you may just want to stay for dinner. (B)
TUESDAY, SEPTEMBER 10
PILATUS
We'll enjoy the first full day of our Swiss vacation on an excursion to Lake Lucerne's Mount Pilatus, otherwise known as the Dragon's Lair. We'll board the steepest cogwheel train in the world to climb this magnificent mountain where we'll witness breathtaking views of the lakes and villages below. There are hiking trails as well as a couple shops and restaurants to enjoy while we're up there then we head back down on the opposite side of the mountain by gondola/cable car. A refreshing steamboat ride takes us back to Lucerne. If you're an art lover, join Aimee on an early evening visit to the remarkable Rosengart Collection of Early Modernism Art which features 50 Picasso originals. For a breathtaking night out, take the funicular up to Chateau Gutsch for dinner and a nightcap, then stroll around the castle and take in the incredible city lights below on one of their incredible terraces. (B)
WEDNESDAY, SEPTEMBER 11
BERNESE OBERLAND—INTERLAKEN
The best way to see Switzerland is by train, and this morning marks our first day onboard Switzerland's Golden Pass scenic train route. The journey takes us over the Brunig pass into the Bernese Oberland where we'll make our two night home base in Interlaken. You'll have the entire afternoon to explore the Jungrau region's staggering peaks, valley meadows, and fragrant alpine forests. Try taking in the spectacular views of Eiger while hang gliding or visit the charming village of Grindlewald, where you can stroll around, shop and dine out in one of Switzerland's most iconic and picturesque mountain towns. (B)
THURSDAY, SEPTEMBER 12
LAUTERBRUNNEN VALLEY
Wake up to crisp mountain air and get ready to head out into nature. It's time to get ready for some serious fun on an excursion through the dramatic Lauterbrunnen Valley in the Canton of Bern. We'll take cable cars to explore the sleepy and peaceful village of Gimmelwald and the car free mountain culture of the village Murren. We'll continue on to discover the hidden treasure of Trummelbach Falls and experience a true wonder of nature with its 10 glacier waterfalls, each hidden within the mountain and accessible only by lifts and numerous stairwells. Since stone can be slippery when wet, be sure to wear appropriate shoes if you choose to make the climb by foot. (B)
FRIDAY, SEPTEMBER 13
GOLDEN PASS—MONTREAUX
Today is all about the view. We board our train once again and continue on the awe inspiring Golden Pass. It's said the most beautiful part of this scenic route is when the train drops down from the Alps into the valley, and you catch the first glimpse of the sparkling waters of Lake Geneva. For our last two nights we'll stay on the shores of this luxurious lake region in the Swiss Riviera town of Montreux. Jazz aficionados know Montreux as the home of the famed jazz festival. If you're a British rock fan, check out the statue of Queen's lead singer Freddie Mercury. Even those who aren't music fans will find respite here. The wineries are world renowned and are open for tours and tastings. You can join our local tour escort on a walk through the medieval castle of Chateau de Chillon, walk the promenade, take a ferry ride, wander Old Montreux to taste its Edwardian flavor, or simply sit back and savor the views of the seven peaks of The Chablais Alps of Valais. (B)
SATURDAY, SEPTEMBER 14
LAKE GENEVA
At the end of every great meal is a delicious dessert. The last day of our spectacular tour through Switzerland is no exception. We'll indulge in our share of treats today, quite literally. For an optional full day excursion, join Aimee to board our most unforgettable train ride yet, the cheese and chocolate train! We'll sample famous regional cheeses like gruyere, then our local tour escort will take us through the Nestle Chocolate Factory in Broc to fill our tummies with mouthwatering sweets. The journey begins with Aztec cocoa ceremonies and takes us through to today's chocolate innovations. Tonight we'll swap stories and celebrate this incredible journey together with a beer/wine hour along the Mediterranean like banks of Lake Geneva. We are sure to have made some everlasting memories as well as some new and treasured friendships. (B)
SUNDAY, SEPTEMBER 15
FLY HOME
All good things must come to an end, so this morning we will make our way to the city of Geneva and board our plane back home to Cedar Rapids.
Discover the Splendor of Switzerland:
Moderate ability level
Perfect for multi-generational families
Includes travel on the Golden Pass Scenic Train
Travel through the German and French regions of Switzerland
Price
Double occupancy: $3,995 per person
Single occupancy:  $4,625 per person
Deposit:
Deposit of $500 per person is required to confirm your reservation.
Final Payment:
Final Payment is due on or before May 17, 2019.
Cancellation Policy:
Deposit is nonrefundable. After May 17, 2019, final payment is nonrefundable.
Pricing for optional excursion:
Chocolate Train from Montreux including entrance to Cailler in Broc and Gruyeres cheese factory: $155.00/person
Included:
Fully Escorted
6-night accommodations, taxes and luggage handling
Sightseeing and admissions as per the itinerary
6 full breakfasts (B) as specified
Not included:
Airfare (airfare available separately)
Airline baggage fees
Meals not listed in itinerary
Tips and Gratuities
Travel Insurance
AIRFARE
Airfare will be available upon booking.
TRAVEL INSURANCE
Travel insurance is highly recommended and available through Travel Leaders / Destinations Unlimited. If the insurance premium is paid within 14 days of deposit, pre-existing conditions are covered, some limitations apply. If you decline the insurance offered by the agency, we strongly advise the purchase of travel insurance through another broker.
GROUP PHOTO POLICY
Travel Leaders / Destinations Unlimited reserves the right to take photos during any part of the tour and to use them for promotional purposes. By booking a reservation with Travel Leaders / Destinations Unlimited, group members agree to allow their images to be used in such photos. Group members who prefer that their images not be used are asked to advise their group escort at the beginning of the tour.
INTERNATIONAL ENTRY
All passengers are required to have a passport valid through March 17, 2021. Non-US citizens must have a valid passport and advise Travel Leaders/ Destinations Unlimited of your nationality at the time of deposit.
RESPONSIBILITY
Travel Leaders / Destinations Unlimited, escorts and hosts, selected air carrier, selected hotel, ground operators, Avanti Destinations and their affiliates, shall have no liability for loss or damage to baggage and property, or for personal injuries or delay due to the acts or omissions of any carrier, hotel operator, restaurant, or any other supplier of services or facilities caused by weather, strike, war, quarantine or for any other reason. Travel Leaders / Destinations Unlimited acts only as an agent for suppliers in selling travel-related services, accepting reservations, and booking services that are not directly supplied by this travel agency (i.e. air and ground transportation, hotel accommodations, meals, tours, etc).
The itinerary, as published, will be followed as closely as possible. If, it is rendered necessary to make changes in this itinerary, the above named providers will not be responsible for any loss or expense caused guests by reason of such change. The above named providers reserve the right to decline to accept or retain any person, whether with or without cause, at any time. It is understood and agreed that a refund may not be made to guests who do not complete a tour for any cause whatsoever. Please note that information on this flyer is based on details available at the time of printing and is subject to change. Please read this contract carefully. Any payment constitutes your acceptance of these terms and conditions.
You may also like

On this Canadian Rockies tour, enjoy time in many of Canada's most scenic areas as you travel through some of its national parks and mountain towns. Spend time in beautiful Banff National Park, Jasper National Park, Whistler, Sun Peaks, Victoria, Vancouver, and British Columbia's wine country. Ferry through the Gulf Islands between Vancouver and Victoria. Take an Ice Explorer ride on the 1,200-foot-thick Columbia Icefield, and marvel at the stunning scenery, including alpine meadows, waterfalls and massive glaciers.
Dates:August 2 - 14, 2019
Duration:13 Days