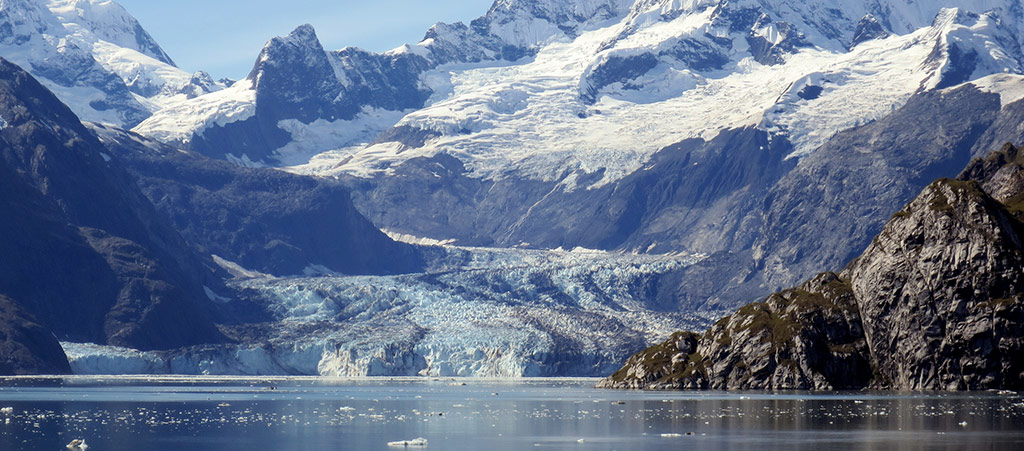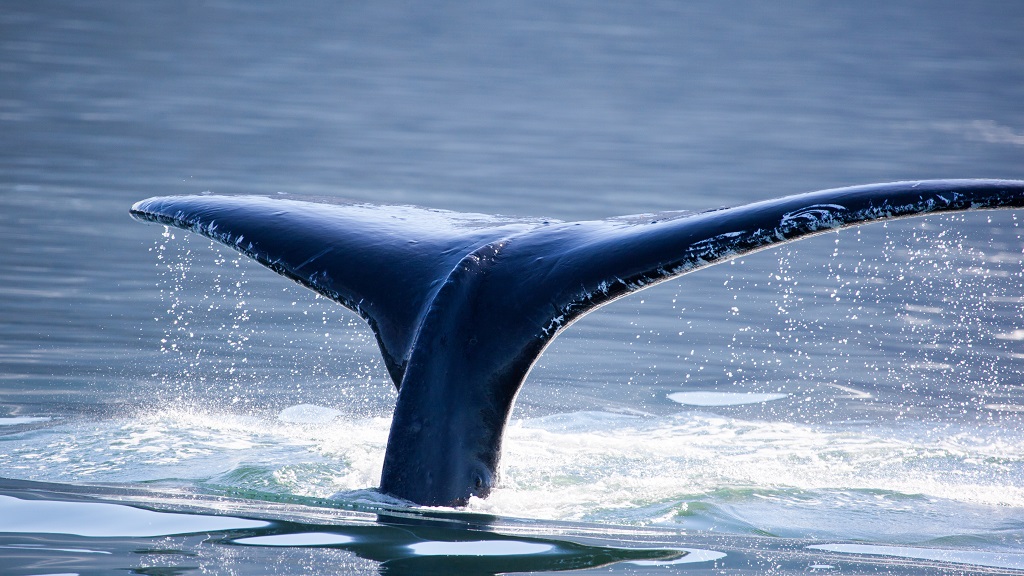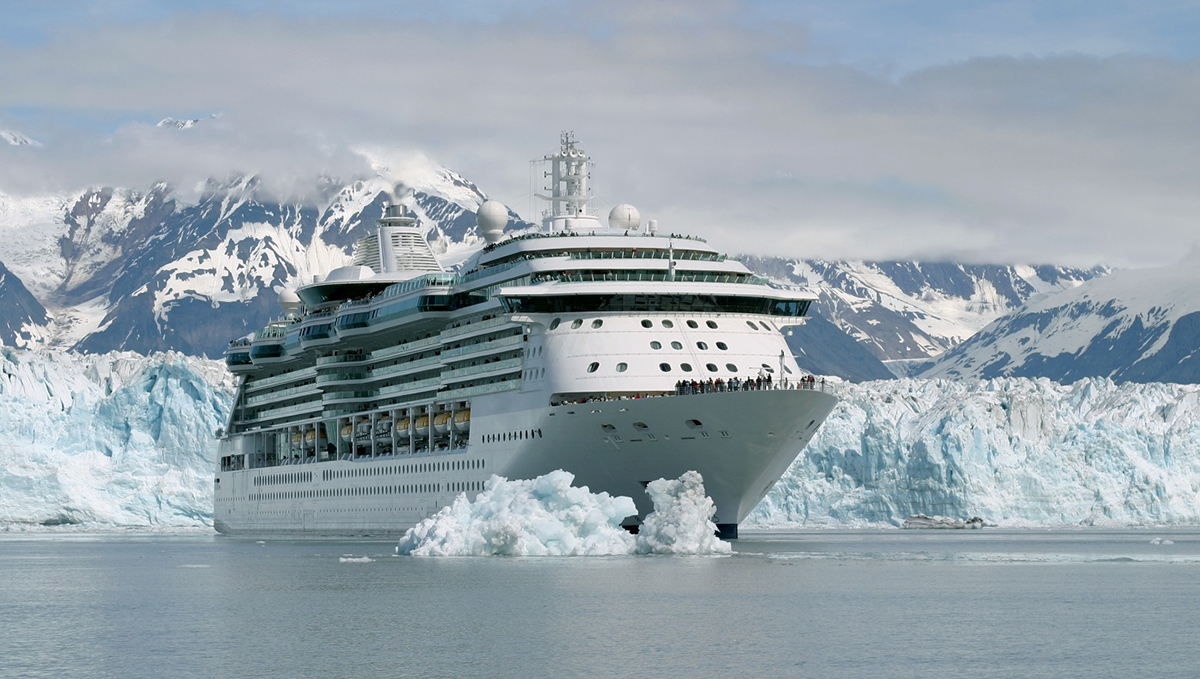 Guided tour -
WMT's 26th Annual Majestic Alaska Cruise Tour
Dates: June 6-21, 2019
Duration: 16 Days
Be in awe of the majestic mountains and beauty of the glaciers in Alaska! Our voyage begins in Fairbanks, and for six nights we discover Denali National Park, the Kenai Peninsula and more. We then set sail on a seven-night cruise through Hubbard Glacier, Glacier Bay, Skagway, the scenic inside passage of Juneau and more. We finish the tour with a two night stay in Vancouver. Don't miss this popular tour in 2019!
Thursday, June 6 
Fairbanks
Travel to Fairbanks. Your afternoon is free to enjoy Alaska's "Golden Heart City" and to spend a relaxing evening following travel.
Friday, June 7
Fairbanks to Denali
Take a scenic drive to the Denali Princess Wilderness Lodge in Denali State Park. Relax in the tranquil haven of our resort's terraced deck overlooking the Nenana River Canyon. Then enjoy a celebration welcome dinner featuring Alaskan cuisine and a musical comedy about the first men to reach the summit of Denali. (D)
 Saturday, June 8 
Denali National Park
Enjoy the Tundra Wilderness tour of Denali National Park and keep an eye out for moose, bear, caribou, Dall sheep and the mighty grizzly bears. Have your camera and binoculars ready as the wildlife is plentiful on this deluxe tour of Denali National Park. The afternoon and evening are to be relaxed at your leisure.
Sunday, June 9
Denali to Mt. McKinley
Travel aboard the panoramic glass-domed railcars of the McKinley Express as we take a spectacular ride through the interior of Alaska's wilderness. All around us is majestic scenery, while onboard guides offer commentary. Our travels will take us to Mt. McKinley Princess Wilderness Lodge, set in the shadow of stunning Denali. Your evening is free to enjoy the Mt. McKinley area.
Monday, June 10
Mt. McKinley to Kenai Peninsula
Travel by scenic motorcoach to the Kenai Peninsula. Our home for the next two nights is located in Cooper Landing, and nestled among 43 acres on the banks of the Kenai River. The Kenai Princess Wilderness Lodge offers all the luxuries of a small resort, in a relaxing wilderness setting.
Tuesday, June 11
Kenai Peninsula
Today is your day to design your own adventure while staying in the Kenai Peninsula! World-famous fishing, scenic float trips and hiking are all located just a short distance from the lodge's front door. Enjoy a full day at leisure to relax and enjoy the magnificent view, or choose from a variety of optional excursions.
Wednesday, June 12
Sail from Whittier
Set out by motorcoach for the journey to Whittier from the Kenai Peninsula before boarding the Island Princess®, the beginning of our seven-night Alaskan cruise and our voyage of a lifetime. Spend the afternoon exploring the ship before we set sail. (D)
Thursday, June 13
Hubbard Glacier
View the largest tidewater glacier in North America from the best viewing spot on the ship. Nicknamed the "Galloping Glacier," because it is quickly moving toward the Gulf of Alaska and measures 76 miles long and plunges 1,200 feet into the bay. Have your camera handy to capture the beauty of the glacier and surrounding wildlife.  (B,L,D)
Friday, June 14
Glacier Bay National Park
Be sure to be on deck, or on your private balcony, to view the stunning scenery as we glide through Glacier Bay. The bay is a natural habitat for marine life such as whales, seals, porpoises and sea otters.  Experience the majesty and power of the actively-calving glaciers, as icebergs thunder and crash into the sea around us. See some of the world's most spectacular tidewater glaciers such as Margerie Glacier and Johns Hopkins Glacier. Have your camera and binoculars ready! (B,L,D)
Saturday, June 15
Skagway
Known by hopeful gold rushers as the "Gateway to the Klondike Gold Fields," Skagway retains its history with an outstanding collection of memorabilia. You may choose to join us on our optional private tour on the White Pass Route Railroad to the Klondike Summit and Yukon; an unforgettable journey climbing nearly 3,000 feet over 20 miles of steep grades and cliff-hanging turns with breathtaking views of mountains, gorges, waterfalls, tunnels, and historic sites. Our tour concludes with a fun, interactive show depicting the history of the Gold Rush Era. (B,L,D)
Sunday, June 16
Juneau
Perched on a thin strip of land at the mouth of Gold Creek, Juneau is one of America's most beautiful state capitals, with the looming summits of Mt. Juneau and Mt. Roberts providing a gorgeous backdrop. You may choose to join us for our optional private group tour to Mendenhall Glacier, the world's most photographed glacier, followed by an unforgettable whale watching cruise. (B,L,D)
Monday, June 17
Ketchikan
The "Salmon Capital" of the world was once the ancestral home of the Tlingit, Haida and Tsimshian tribes. Ketchikan boasts the world's largest totem pole collection, which is not only a major attraction, but also a continuing art form. Take an optional tour, or explore the notorious Creek Street on your own. This quaint village is just three miles long and three blocks wide. (B,L,D)
Tuesday, June 18
Inside Passage
Today we will enjoy a full day cruising the protected waters of the Inside Passage. Enjoy the procession of birds and sea mammals on British Columbia's spectacular coastline. Listen to the naturalist speak about Alaskan marine life. Keep an eye out for whales; during the summer, more than 2,000 of these magnificent giants of the sea are known to feed in the waters off Alaska. (B,L,D)
Wednesday, June 19
Arrive in Vancouver
Disembark in Vancouver and check in to our beautiful downtown hotel. Discover all that Vancouver has to offer including historic Gastown and shopping in the area. Vancouver certainly offers something for everyone. A special celebration party  will wrap up our first day in Vancouver. (B)
Thursday, June 20
Vancouver
Today is your day to explore Vancouver. Perhaps you would like to take a full-day excursion by ferry to Vancouver Island to see Victoria, the capital of British Columbia, and visit the world-famous Butchart Gardens. Vancouver sparkles with sophistication and energy, yet feels relaxed and laidback!
Friday, June 21
Return home
So much more than just a destination, we depart Vancouver with vivid memories that will last a lifetime. Transfer to the airport for our return flight home.
Included Highlights: 
Fully-escorted tour from Cedar Rapids
Private airport transfers
Baggage handling
15-night hotel/cruise accommodations
Denali Tundra Wilderness Tour
Panoramic glass-domed railcar on McKinley Express
All meals onboard ship
Celebration welcome dinner and show
Celebration Party
Shipboard entertainment
Taxes, fees and port expenses
Travel Leaders / Destinations Unlimited Travel Bag
Not Included:
Airfare (Special Group Air Package information below)
Shore excursions
Passport
Personal items
Meals not listed in itinerary
Alcoholic beverages, specialty drinks, sodas and certain snacks
Tips and Gratuities
Travel Insurance
| | |
| --- | --- |
| STATEROOM CATEGORY | GROUP PRICE* |
| MD - Mini Suite with Private Balcony | $5,525 |
| BB - Private Balcony | $5,255 |
| BD - Private Balcony | $5,175 |
| OE - Oceanview Stateroom | $4,925 |
| IB - Inside Stateroom | $4,245 |
*Fares are per person only, based on double occupancy, subject to availability and capacity controlled.  Single rates can be quoted upon request. Princess ships are of Bermudan and British Registry.
Deposit:  $750 per person is required to confirm your reservation.
Final Payment:  Due on or before February 28, 2019.
Cancellation Policy:  Deposit is non-refundable. After February 28, 2019, trip cost is non-refundable.
GROUP AIRFARE
Optional roundtrip group airfare out of Cedar Rapids is $1,345.00 per person.
ENTRY INTO CANADA
All passengers are required to have a passport valid through December 21, 2019.  Non-US citizens must have a valid passport and advise Travel Leaders/ Destinations Unlimited of your nationality at the time of deposit.  Anyone with a criminal record (including misdemeanors or alcohol related driving offenses) may be denied entry into Canada.
TRAVEL INSURANCE
Travel insurance is highly recommended and available through Travel Leaders/Destinations Unlimited. If the insurance premium is paid within 14 days of deposit, pre-existing conditions are covered, some limitations apply. If you decline the insurance offered by the agency, we strongly advise the purchase of travel insurance through another broker.
GROUP PHOTO POLICY
Travel Leaders / Destinations Unlimited and WMT Radio reserve the right to take photos during any part of the tour and to use them for promotional purposes.  By booking a reservation with Travel Leaders / Destinations Unlimited, group members agree to allow their images to be used in such photos.  Group members who prefer that their images not be used are asked to advise their group escort at the beginning of the tour.
RESPONSIBILITY
Travel Leaders / Destinations Unlimited,  iHeartMedia/WMT, escorts and hosts, selected air carrier, selected hotel, ground operators, Princess Cruise Lines, the shipowner, and their affiliates, shall have no liability for loss or damage to baggage and property, or for personal injuries or delay due to the acts or omissions of any carrier, hotel operator, restaurant, or any other supplier of services or facilities caused by weather, strike, war, quarantine or for any other reason or by the shipowner, and is governed by the terms and conditions printed on the cruise contract which is issued to all guests.  Travel Leaders / Destinations Unlimited acts only as an agent for suppliers in selling travel-related services, accepting reservations, and booking services that are not directly supplied by this travel agency (i.e. air and ground transportation, hotel accommodations, meals, tours, cruises, etc).
The itinerary, as published, will be followed as closely as possible.  If, it is rendered necessary to make changes in this itinerary, the above named providers will not be responsible for any loss or expense caused guests by reason of such change.  The above named providers reserve the right to decline to accept or retain any person, whether with or without cause, at any time.  It is understood and agreed that a refund may not be made to guests who do not complete a cruise for any cause whatsoever.  Please note that information on this flyer is based on details available at the time of printing and is subject to change. Please read this contract carefully.  Any payment constitutes your acceptance of these terms and conditions.
FUEL SUPPLEMENT
Princess Cruises reserves the right to reinstate a fuel supplement for all passengers if the New York Mercantile Exchange Index oil price exceeds $70.00 per barrel.

On this Canadian Rockies tour, enjoy time in many of Canada's most scenic areas as you travel through some of its national parks and mountain towns. Spend time in beautiful Banff National Park, Jasper National Park, Whistler, Sun Peaks, Victoria, Vancouver, and British Columbia's wine country. Ferry through the Gulf Islands between Vancouver and Victoria. Take an Ice Explorer ride on the 1,200-foot-thick Columbia Icefield, and marvel at the stunning scenery, including alpine meadows, waterfalls and massive glaciers.
Dates:August 2 - 14, 2019
Duration:13 Days