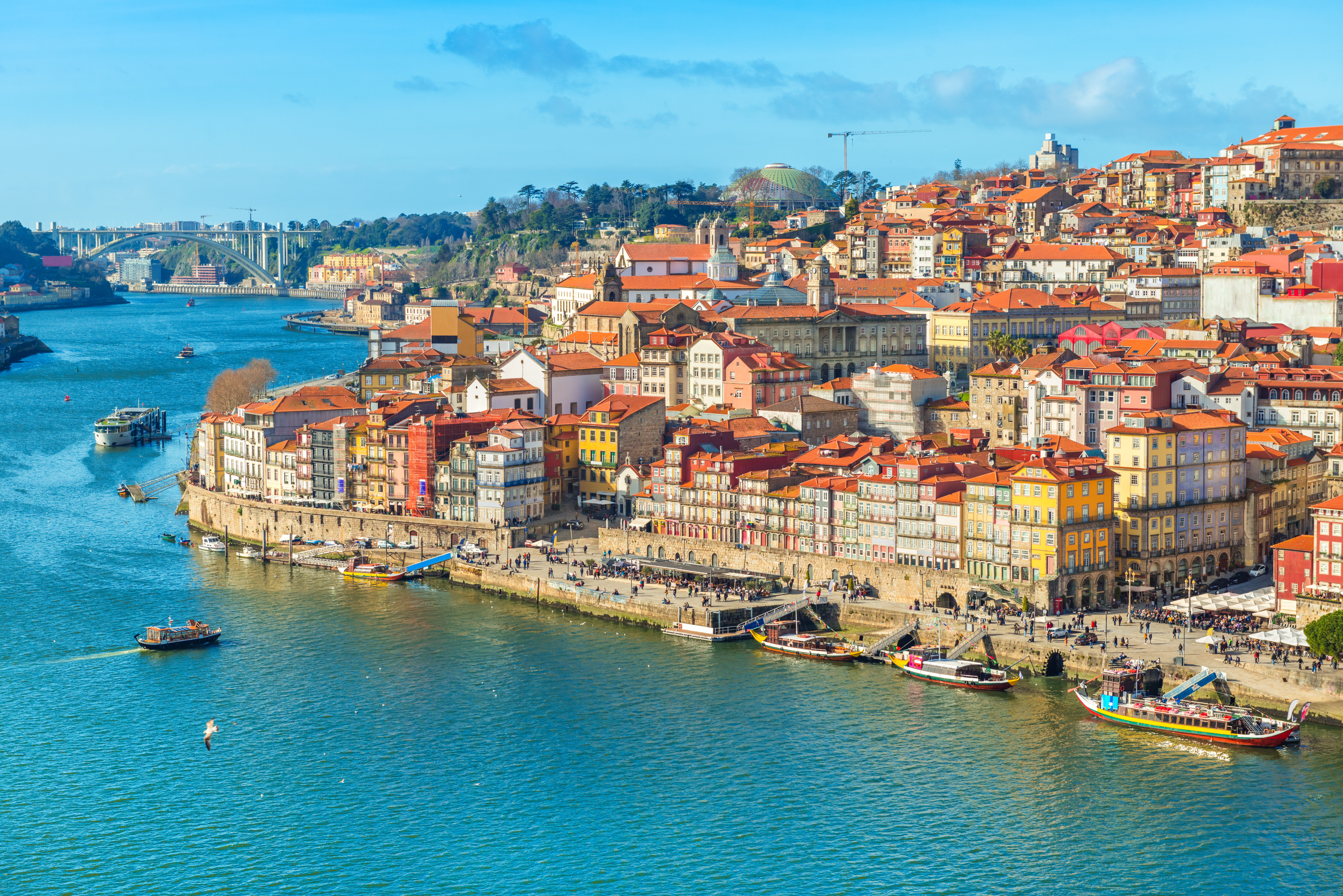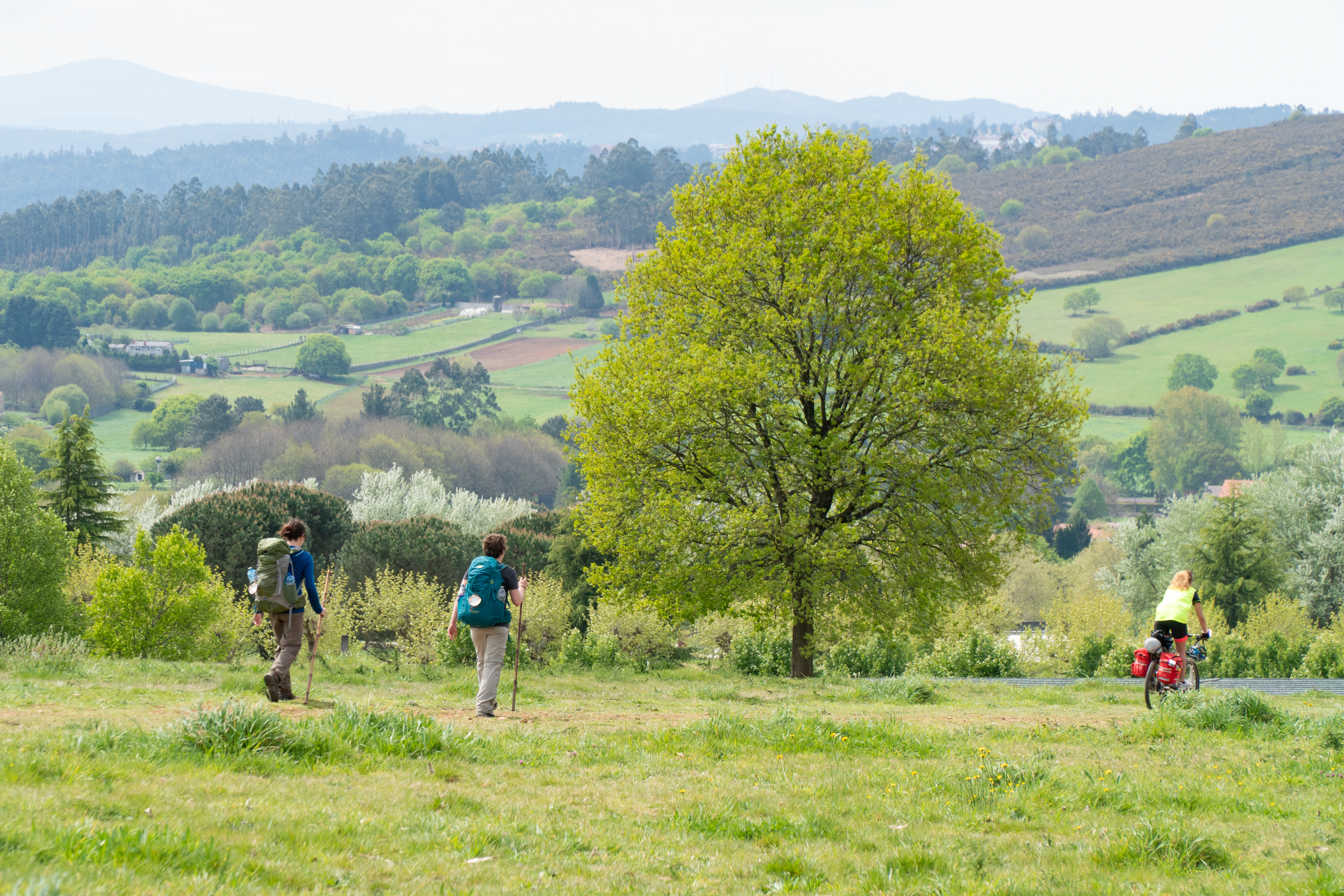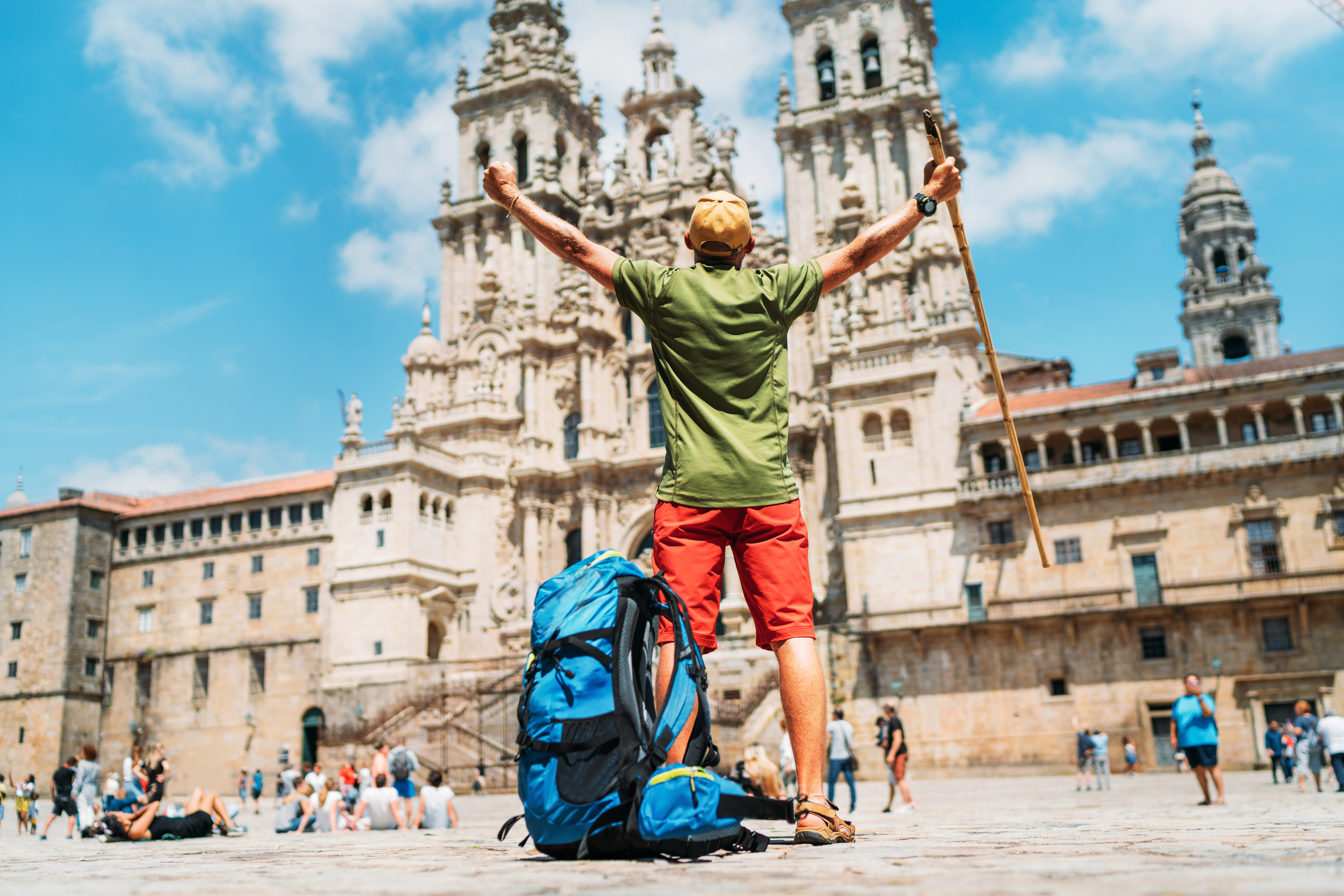 Expedition Camino de Santiago with Mark and Eadie Weaver
Dates: May 22-June 1, 2021
Duration: 11 Days
Hiking (or biking) the Camino de Santiago is more than a pilgrimage, it's an unforgettable experience and unique journey for those seeking a retreat from modern life. Our route will begin in the colorful coastal town of Porto, Portugal, and will continue through pine forests, farmlands, vineyards and historic villages, culminating in the vibrant city of Santiago de Compostela in north-western Spain. There will be plenty of wine and seafood to be enjoyed along the way as we gather together in the evenings at charming country inns. Join Mark and Eadie Weaver on this centuries old trek to challenge the body, calm the mind and feed the soul.
SATURDAY, MAY 22
FLY TO PORTO
We will depart from the United States on our overnight flights to Porto, Portugal.
SUNDAY, MAY 23
ARRIVE IN PORTO
Upon arrival in Porto, the day is yours to explore. After checking in to our hotel, we encourage you to stroll the sites of this colorful coastal town. Enjoy a walk in the Crystal Palace Gardens; visit Porto's galleries at Rua Miguel Bombarda; enjoy coffee at The Majestic, one of the world's most beautiful cafes; sample nibbles along the unique foodie district of Rua Santa Catarina; visit the 13th century Porto Cathedral, a combination of Romanesque, Gothic and Baroque architecture; wander down to Zona Ribeirinha along the river Douro for shopping, outdoor tapas cafes and Sangria; watch a Fado show; check out the famous Azulejos Tiles in Sao Bento Railway Station; or experience a Port Wine Cave located in Vila Niva de Gaia, across the river.
MONDAY, MAY 24
PORTO TO TUI
For over 1000 years, pilgrims from all over the world have walked the Camino Trails across Europe making their way to Santiago de Compostela in Spain. Encountering a variety of people, cultures, and scenery, the Camino de Santiago is the world's most well-known and beloved treks. Much more than a walk, it is an unforgettable and unique journey for body, mind, and soul. Today we travel to our starting point, crossing the River Minho into Tui, Spain. To give our bodies a pampering rest after each walking day, we'll be staying in beautifully restored period houses, peaceful country homes, boutique hotels and historical luxury Paradores (fortresses, monasteries, castles and other properties of historic importance.) Tonight we dine together and enjoy a restful night of sleep at Parador de Tui, before beginning our sacred journey. (B, D)
TUESDAY, MAY 25
TUI TO O PORRINO
Everyone will be a given a packed lunch, maps and instructions for each day's walking route. You are welcome to begin the day at your choosing and walk at your own pace. We will meet up later in the day, along with our transferred luggage, at our next superior lodging. Be sure to get your Camino Trail Passport Booklet stamped at villages along the way. Departing the old town of Tui, we begin our trek along the Camino de Barca. We will pass through the Tunel das Monxas and begin a sharp climb up to the pretty bridge of San Telmo. After this, the terrain becomes slightly easier on the way to O Porrino. Please note an alternative route has been signposted to bypass the industrial estate in the outskirt of town. (B, L)
WEDNESDAY, MAY 26
O PORRINO TO ARCADE
From O Porriño we continue our Camino journey along the Louro valley. On our way to Redondela we will spot the bay in the distance. A short climb takes pilgrims to the chapel of Santiaguiño (Little St James) de Antas, a lovely place where we can rest our legs and feet for a while. After the chapel, the Camino route enters pine forests. Before we reach Arcade, famous for its oysters and our stop for the night, we will pass the village of Setefontes. (B, L)
THURSDAY, MAY 27
ARCADE TO PONTEVEDRA
Today's walk will be our shortest, so you may want to explore Arcade before setting out, or you could get an early start on the trek to enjoy more time exploring Pontevedra. We'll cross the Verdugo River over Ponte Sampaio. Its bridge is where Napoleon's army suffered one of their greatest defeats in Galicia. From Ponte Sampaio the Camino continues along a cobbled road talking us to the 13th century Church of Santa Maria, where we can marvel at the magnificent views over the Bay of Vigo while walking towards Pontevedra. Our overnight this evening is at the exceptional Parador de Pontevedra, a 16th century Renaissance palace and former home of the Counts of Maceda. The palace restaurant, along with others in town, specialize in regional seafood. (B, L)
FRIDAY, MAY 28
PONTEVEDRA TO CALDAS DE REIS
Today, the Camino will take us through chestnut groves, pine forests and eucalyptus woods. In the village of Ponte Cabras, be sure to take a minute to admire the rectory of Santa Maria de Alba. At Lombo da Maceria you can spot a statue of Saint James with his walking stick, showing pilgrims the way. We will also pass the hamlet of Tivo with its lovely fountain and public washing area. Tonight we will be staying in the spa town of Caldas de Reis. (B, L)
SATURDAY, MAY 29
PADRON
From the spa town of Caldas de Reis, the Camino Portugués takes us across the river Umia and the hot springs that have given the town its name since Roman times. The Camino trail takes us once again to forests, gradually climbing to the village of Santa Mariña. After a descent we will cross the river Fontenlo before making our way through pine forests to today's final destination: the town of Padrón, believed to be arrival point of the body of Saint James when it was brought to Santiago de Compostela by ship. (B, L)
SUNDAY, MAY 30
PADRON TO SANTIAGO DE COMPOSTELA
This will be our final stretch of the Camino as we make our way to Santiago de Compostela and complete our Pilgrim Passport. This is our longest day of walking, so you may want to take a few breaks along the way. A continuous ascent will lead us to O Milladoiro then we can enjoy pleasant stretches along narrow lanes of tiny countryside villages. After crossing the River Sar, we catch our first glimpse of Santiago de Compostela. A few more feet and…we made it! Time to indulge at our luxurious five star lodging, the Parador de Santiago. Did we mention a complimentary spa is included?! Tonight we'll gather for a late evening celebration dinner. (B, L, D)
MONDAY, MAY 31
SANTIAGO DE COMPOSTELA
Santiago de Compostela is a gem of a city; small enough to be explored and discovered on foot, but always vibrant and lively. The day is yours to enjoy at leisure. Wander the cobbled streets of its UNESCO-listed old town, go for a stroll in the Alameda Park and discover regional flavors in the local market known as Mercado de Abastos, and of course don't forget to allow enough time to fully explore the famed Cathedral de Santiago. This is what 10 centuries of pilgrims have walked hundreds of miles for. The claimed burial site of St James, it's a supreme piece of Romanesque architecture, and one of Spain's most iconic buildings. (B)
TUESDAY, JUNE 1
FLY HOME
With renewed spirit, we complete the second annual expedition with Mark and Eadie Weaver. After accomplishing such a remarkable journey and building new friendships with pilgrims from all over the world, we wave goodbye to the Camino Trail and travel home. (B)
Meet your Celebrity Hosts: Mark & Eadie Weaver
Avid travelers, Mark and Eadie are excited to continue their adventures around the globe. The Weavers founded and owned the outdoor apparel and accessories store, Active Endeavors, for 32 years in Iowa City. Your retired celebrity hosts are excited to explore the Camino de Santiago for their second annual expedition with Travel Leaders / Destinations Unlimited. When it comes to adventure, Mark and Eadie enjoy most any activity—from biking and hiking to backpacking and skiing, they embrace the outdoors.
Included:
Fully Escorted
9-night accommodations, taxes and luggage handling
Sightseeing and admissions as per the itinerary
9 breakfasts (B), 6 packed lunches (L) and 2 dinners (D), as specified
Luggage transfers between hotels while walking the trail daily
Walking notes, maps, Camino luggage tags and Pilgrims Passport
Restaurant & shop vouchers along the route
AIRFARE
Airfare will be available beginning July 2020. Aimee would be happy to assist anyone wishing to extend their travel in Europe on either end of the trek.
For more information about this tour and to request a full brochure – contact: aimee@duagency.com