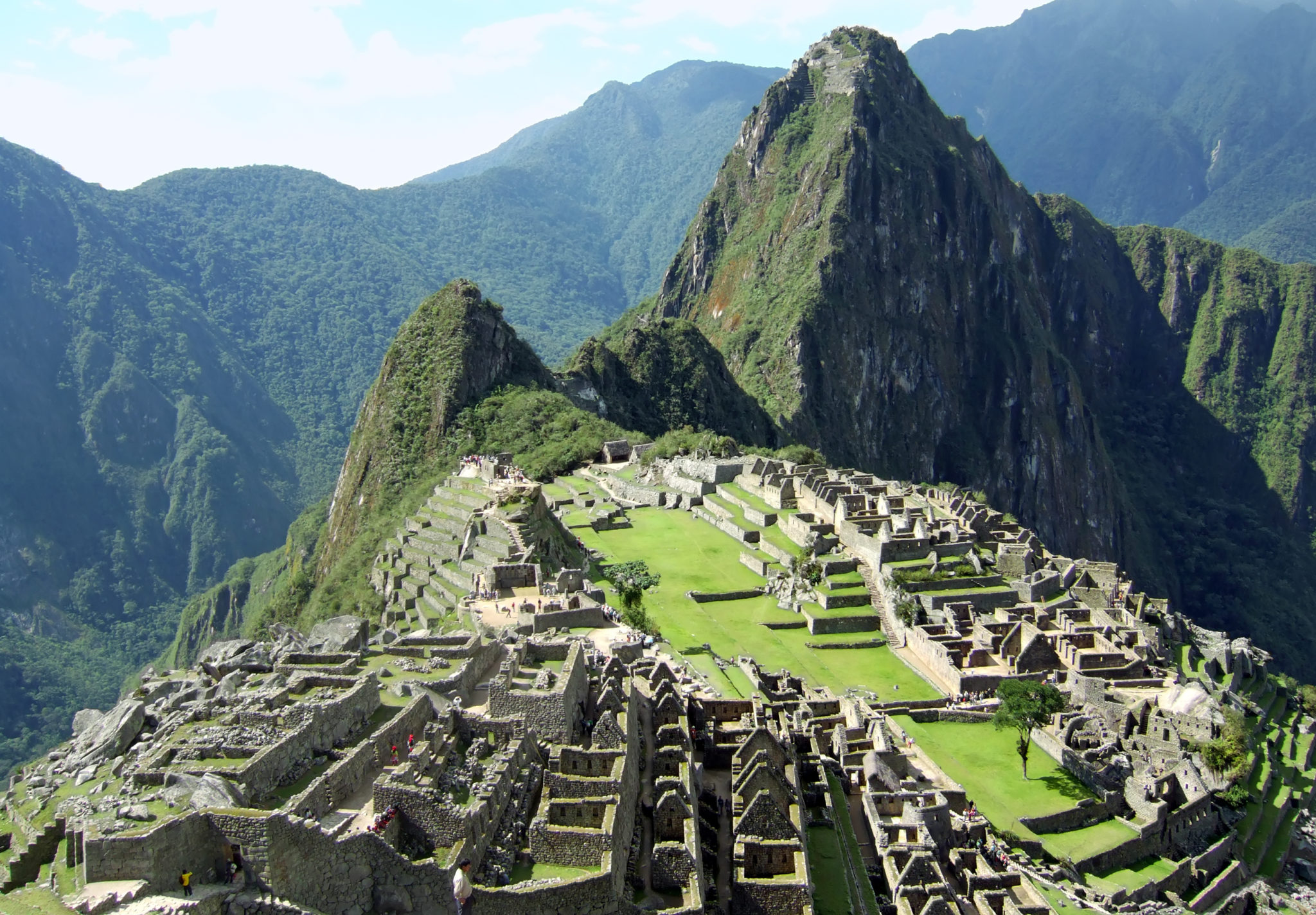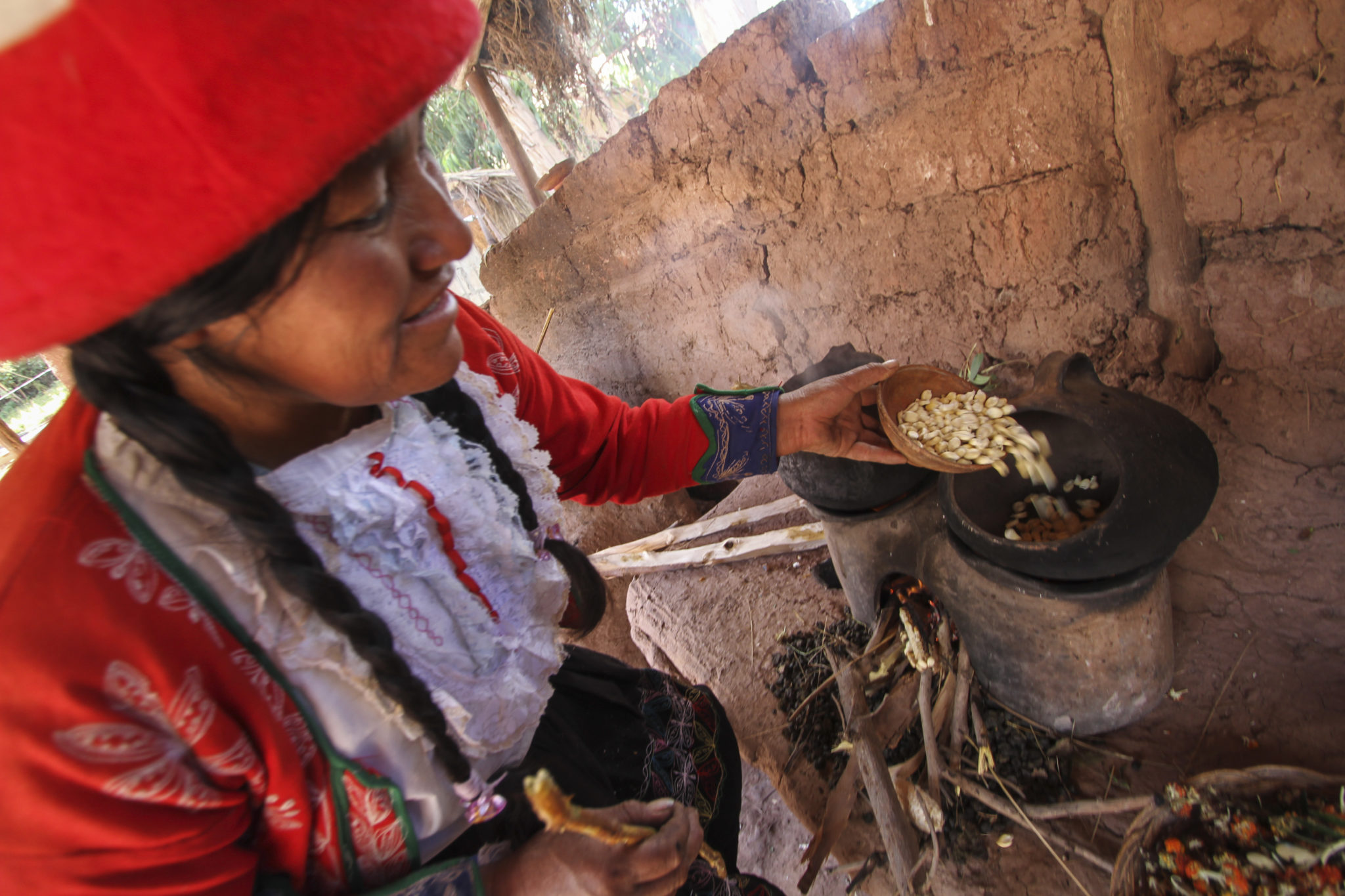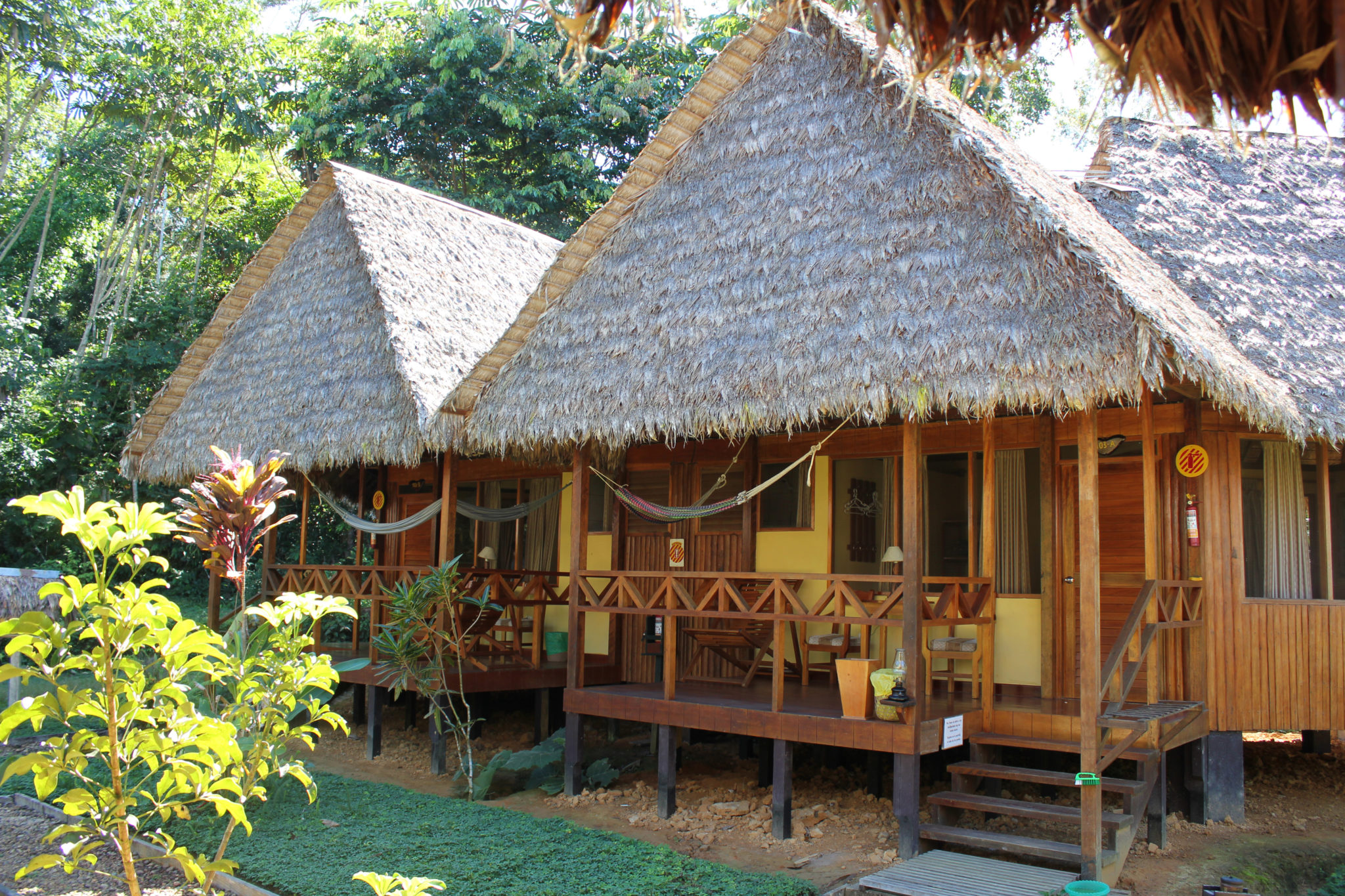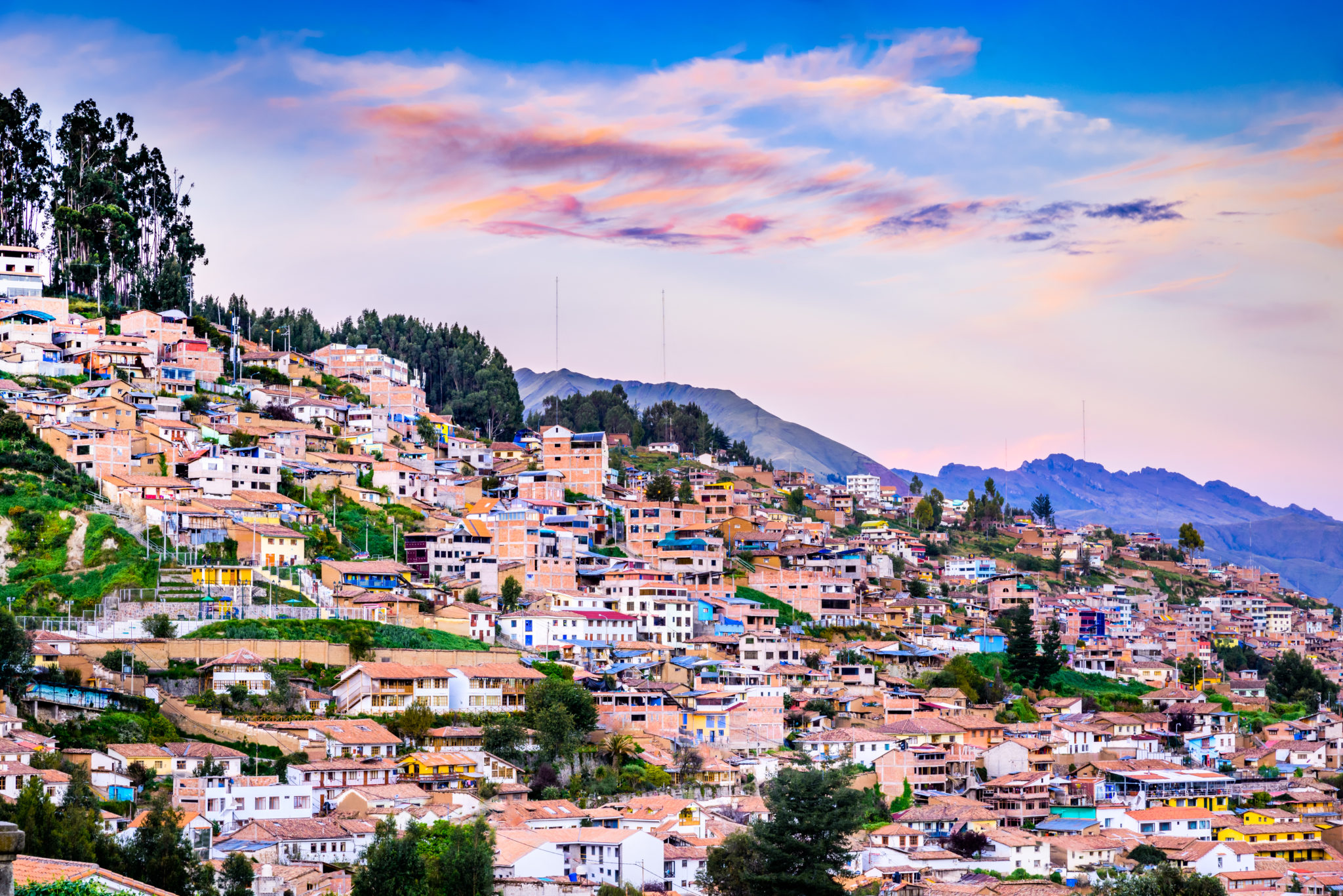 Expedition: Machu Picchu with Mark and Eadie Weaver
Dates: July 10-19, 2020
Duration: 10 Days
Join Active Endeavors founders/former owners Mark and Eadie Weaver for a 10-day custom-itinerary from National Geographic Journeys featuring unique jungle excursions in the Amazon Rainforest, Cusco city visit, the Sacred Valley of rural agricultural communities and of course hiking the magnificent Inca Trail leading to Machu Picchu. Less active adventurers may opt to take the train instead of the hike. Don't miss this inaugural annual Weaver Expedition trip!
FRIDAY, JULY 10
LIMA
We will depart from the Cedar Rapids Airport for our flight to Lima. After arriving, we will transfer to our hotel. This evening we will attend a welcome meeting with our Chief Experience Officer (CEO).
SATURDAY, JULY 11
LIMA/TAMBOPATA
Fly to Puerto Maldonado and continue by motorized canoe to the comfortable, intimate, and exclusive G Lodge Amazon located in the lush Tambopata Rainforest. (B, L, D)
SUNDAY, JULY 12
TAMBOPATA
Enjoy guided jungle excursions led by expert naturalists to spot wildlife at nearby oxbow lakes, rivers, and clay licks. Take advantage of free time to relax or swim, and go on a caiman-spotting cruise after dinner. (B, L, D)
MONDAY, JULY 13
TAMBOPATA/CUSCO
Travel by boat out of the jungle to Puerto Maldonado for a flight over the Andes and into the heart of Inca territory, Cusco. This evening, look to the night sky for a different view at the Cusco Planetarium. Enjoy a presentation on the southern sky, contemporary astronomy, and the ancient Incas' relationship with the cosmos. Visit the on-site museum and use the telescopes to admire the stars. (B)
TUESDAY, JULY 14
CUSCO/URUBAMBA
Enjoy a full day exploring the Sacred Valley with a local guide. Tour the G Adventures-supported Parque de la Papa, or Potato Park, a network of rural agricultural communities working to preserve more than 700 species of potatoes. Learn about potato cultivation and traditional weaving, and the importance of each to Andean culture. Next, explore the Pisac ruins and visit the G Adventures-supported Sacred Valley Community Restaurant in the village of Huchuy Qosqo. (B, L)
WEDNESDAY, JULY 15
INCA TRAIL
Depart Ollantaytambo by van to km 82 where the Inca Trail begins. Ease into the adventure with a straightforward day of hiking the meandering streams, stunning Andean scenery, and ancient Incan ruins. (B, L, D)
THURSDAY, JULY 16
INCA TRAIL
Start early to climb the long steep path to Warmiwañusca, better known as Dead Woman's Pass. This is the highest point of the trek at 4,198m (13,769 ft). Most hikers reach camp by early afternoon, with ample time to rest and relax. (B, L, D)
FRIDAY, JULY 17
INCA TRAIL
Cross two more passes and ruins on today's trek. The first pass is Runquraqay at 3,950m (13,113 ft) where, on a clear day, hikers can catch a glimpse of the snow-capped Cordillera Vilcabamba. Hike through the cloud forest on a gentle climb to the second pass of the day, walking through original Incan constructions. The highest point of the pass is 3,700m (12,136 ft). On a clear day, enjoy the spectacular views of the Urubamba Valley. At 3,650m (11,972 ft), reach the ruins of Phuyupatamarca, the "town above the clouds." Camp here or go another 1.5 hrs to the Wiñay Wayna ruins ("forever young") located at 2,650m (8,694 ft). (B, L, D)
SATURDAY, JULY 18
MACHU PICCHU/CUSCO
The final day of the hike starts pre-dawn to reach the Sun Gate before sunrise. Catch the first views of the breathtaking ruins of Machu Picchu on a clear day. Hike down for a guided tour of the site and enjoy free time to explore until noon as permitted by the tourist ticket. Opt to visit the Inca Bridge, if time allows. Catch the bus to Aguas Calientes to meet any non-hiking members of your group. Eat and relax before your train back to Cusco in the afternoon. (B)
SUNDAY, JULY 19
CUSCO
After a fantastic visit to the Inca Trail, we will return home and fly back to Cedar Rapids. (B)
Meet Your Celebrity Hosts: Mark & Eadie Weaver:
Avid travelers, Mark and Eadie are excited to continue their adventures around the globe. The Weavers founded and owned the outdoor apparel and accessories store, Active Endeavors, for 32 years in Iowa City. Your retired celebrity hosts are excited to explore Machu Picchu for the inaugural annual expedition. When it comes to adventure, Mark and Eadie enjoy most any activity – from biking and hiking to backpacking and skiing, they embrace the outdoors. The Weavers say, "For years we have outfitted people for adventure travel. Now it's our turn to explore and enjoy our own active endeavors."
Price
Double occupancy: $3599 per person
Single occupancy:  $3599 per person
Deposit:
Deposit of $500 per person is required to confirm your reservation.
Final Payment:
Final Payment is due on or before April 24, 2020.
Cancellation Policy:
Deposit is nonrefundable. After April 24, 2020, final payment is nonrefundable.
AIRFARE
Airfare will be available upon booking.
Included:
Fully Escorted by Mark & Eadie Weaver, expedition travel advisor Aimee Langlas, National Geographic Journeys experts and local guides
9-night accommodations, taxes and luggage handling
Sightseeing and admissions as per the itinerary
Entry permits to all sites, as per the itinerary are guaranteed
9 breakfasts (B), 6 lunches (L), 5 dinners (D) as specified
Not included:
Airfare (airfare available separately)
Airline baggage fees
Meals not listed in itinerary
Tips and Gratuities
Travel Insurance
SPECIAL NOTE
Travelers on this tour should be in good health. This rigorous tour requires you to be in good physical condition. Some high-altitude hikes or more strenuous activities are included, but they are accessible to most healthy travelers. Certain components of this trip may not be able to accommodate those with special needs. We regret that we cannot provide individual assistance to guests with walking, dining or other personal needs.
TRAVEL INSURANCE
Travel insurance for this trip is mandatory and available through Travel Leaders / Destinations Unlimited. If the insurance premium is paid within 14 days of deposit, pre-existing conditions are covered, some limitations apply. If you decline the insurance offered by the agency, we require proof of purchase of travel insurance through another broker.
It is mandatory for all of our travelers to have Emergency Medical insurance that covers for both emergency evacuation and repatriation to the sum of $200,000 USD we also strongly recommend purchasing an all inclusive plan that covers cancellation/interruption insurance as well.
GROUP PHOTO POLICY
Travel Leaders / Destinations Unlimited reserves the right to take photos during any part of the tour and to use them for promotional purposes. By booking a reservation with Travel Leaders / Destinations Unlimited, group members agree to allow their images to be used in such photos. Group members who prefer that their images not be used are asked to advise their group escort at the beginning of the tour.
INTERNATIONAL ENTRY
All passengers are required to have a passport valid through December 26, 2020. Non-US citizens must have a valid passport and advise Travel Leaders/ Destinations Unlimited of your nationality at the time of deposit.
TRAVEL IN PERU
Please note that hot water shortages and power outages can be fairly common in Peru (even in upgraded hotels and private homes). We appreciate your patience and understanding that these occurrences are outside of our control.
RESPONSIBILITY
Travel Leaders / Destinations Unlimited, escorts and hosts, selected air carrier, selected hotel, ground operators, Avanti Destinations and their affiliates, shall have no liability for loss or damage to baggage and property, or for personal injuries or delay due to the acts or omissions of any carrier, hotel operator, restaurant, or any other supplier of services or facilities caused by weather, strike, war, quarantine or for any other reason. Travel Leaders / Destinations Unlimited acts only as an agent for suppliers in selling travel-related services, accepting reservations, and booking services that are not directly supplied by this travel agency (i.e. air and ground transportation, hotel accommodations, meals, tours, etc).
The itinerary, as published, will be followed as closely as possible. If, it is rendered necessary to make changes in this itinerary, the above named providers will not be responsible for any loss or expense caused guests by reason of such change. The above named providers reserve the right to decline to accept or retain any person, whether with or without cause, at any time. It is understood and agreed that a refund may not be made to guests who do not complete a tour for any cause whatsoever. Please note that information on this flyer is based on details available at the time of printing and is subject to change. Please read this contract carefully. Any payment constitutes your acceptance of these terms and conditions.
You may also like

Full of romantic old world charm, Bali is an Eden of earthly delights. Breathe in sweet air scented with frangipani, clove and coffee and feel the warm embrace of kindness, as ribbons wave from the rice fields and flowers fall at your feet. Aim for Wellness with Aimee Langlas with daily options of yoga, meditation, hiking, culinary classes, wildlife interactions, traditional blessings, cultural experiences and private healing sessions provide authentic and immersive wellness experiences on the "Island of the Gods."
Special Booking Bonus: Sign up with a friend and you both receive $200 off! ($2599  Double Occupancy/$2999 Single Occupancy)
Dates:July 16-25, 2021
Duration:10 Days