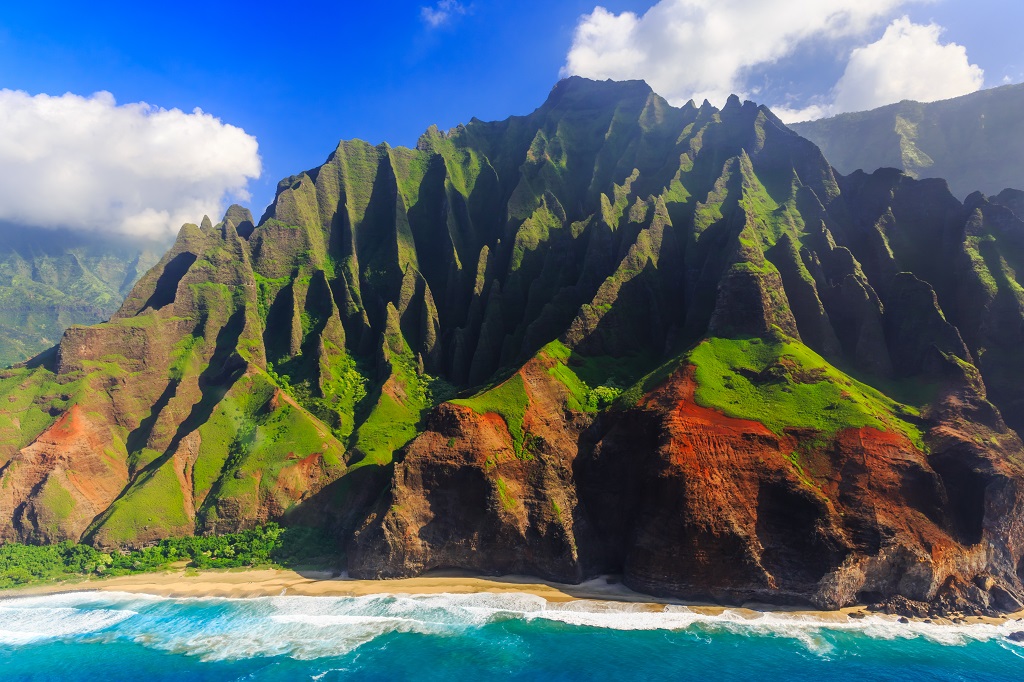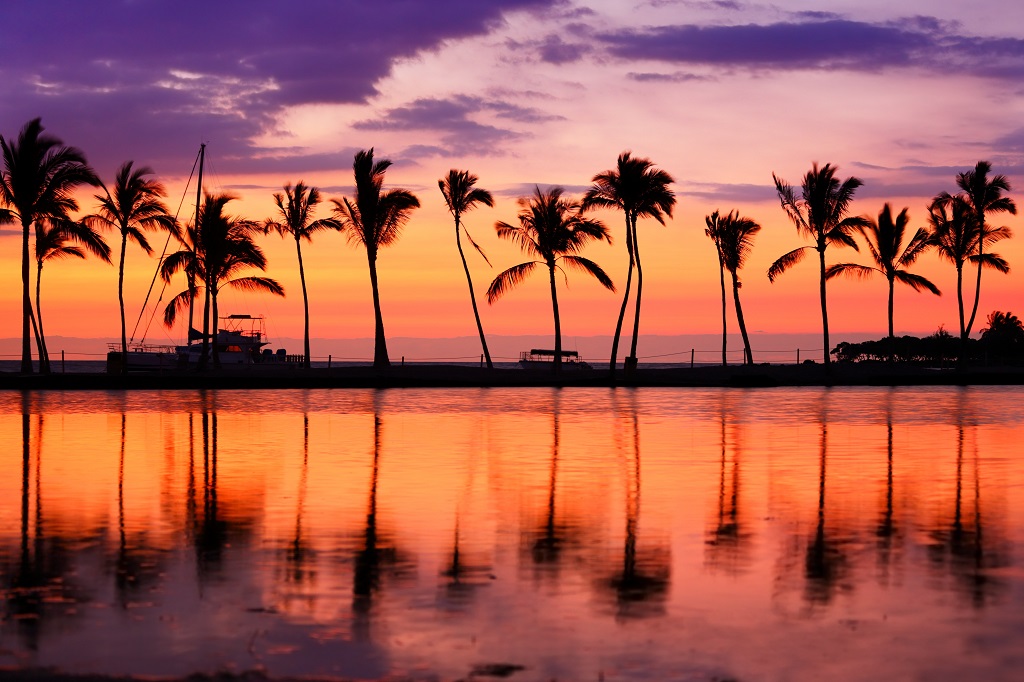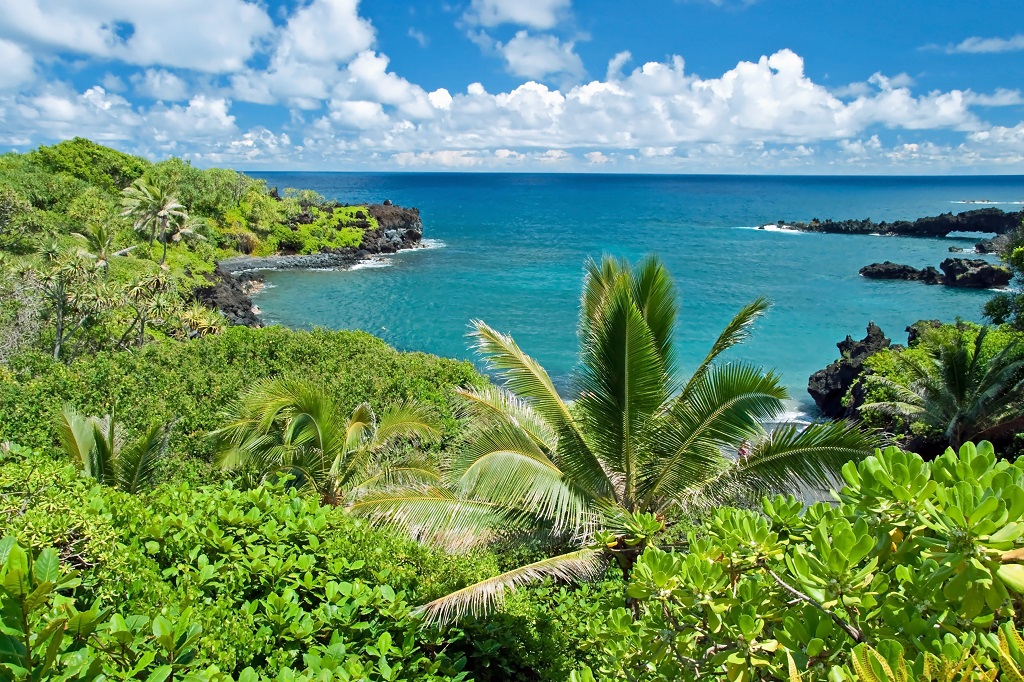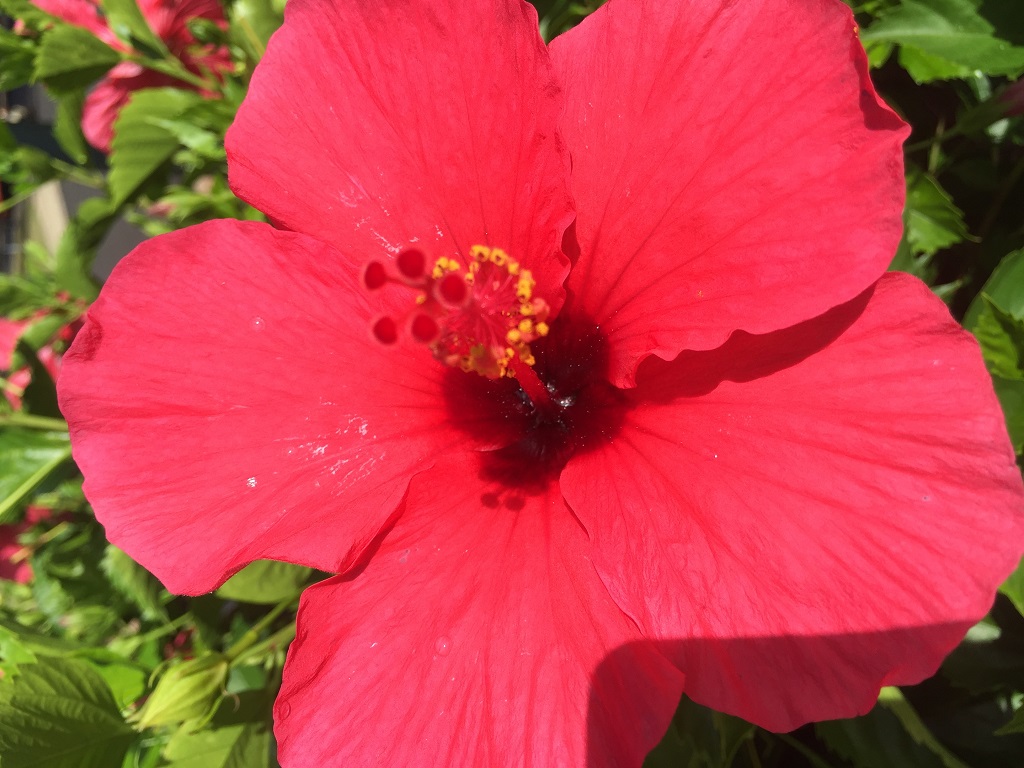 Guided tour -
WMT's Hawaiian Cruise
Dates: March 25 - April 5, 2020
Duration: 12 Days
Join us on this 4 island adventure of Hawaii! Begin with 3 nights in Waikiki with time to tour Pearl Harbor & the USS Arizona Memorial. Then a 7-night cruise with port options such as the magnificent Road to Hana & tour Haleakala National Park in Maui. See the volcanoes on the Big Island, or on Kauai you may view waterfalls, a coffee plantation or the spectacular Waimea Canyon. So much to enjoy in paradise!
Wednesday, March 25: Depart for Hawai'i
Our flight departs for Hawaii. Upon our late afternoon arrival in Honolulu, we will transfer to our hotel for our next 3 nights. The Sheraton Waikiki is conveniently located beachfront in the heart of Waikiki, offering some of the most stunning views of this iconic destination. Explore the area or relax the rest of the day as we will be ready for an early bedtime after a long day of travel!
Thursday, March 26 & Friday, March 27: Waikiki, Oʻahu
Your touring options are limitless with an optional 2-day pass on the Waikiki Double Decker Trolley. Enjoy unlimited boarding and re-boarding privileges as you discover historic sites, beautiful scenery, and world-class shops and restaurants through the 5 different lines with over 43 stops.
A drive by with photo stops of the stunning coastline scenery of Hanauma Bay, Holona Blow Hole and Sandy Beach.
The historic sightseeing tour that highlights the culture, architecture and the artistic side of Honolulu. This includes the statues of King Kamehameha and Duke Kahanamoku, the Kawaiaha'o Church, famous Aloha Tower, Foster Botanical Garden and Chinatown.
Take the tour out to Diamond Head to the Lighthouse and Crater and so much more.
One line can take you to many stops for some last minute shopping.
The famous military sites including the Pearl Harbor to the USS Arizona Memorial and Museum and the Punchbowl National Cemetery.
With so much to see, experience and the dining opportunities, your days will be full!
Saturday, March 28: Waikiki, Oʻahu (Embarkation)
Our morning is at leisure so you still have time to use your optional Hop-On Hop-Off trolley pass if there is more you want to see. Plus, the hotel offers daily complimentary Hawaiian cultural activities such as classes for hula dancing, lei making and ukulele lessons. In the early afternoon, we will transfer and board our ship. You have the rest of the day free to explore our floating home as we set sail at 7pm. With more than 10 restaurants and 9 bars and lounges we will have plenty of opportunity to try new food and be entertained. Take a swim, play bridge or board games. The evening is yours to enjoy.  (D)
Sunday, March 29: Kahului, Maui
We'll have 2 full days to explore as our ship will be docked overnight. Explore the fascinating history of the town of Lahaina. Plant yourself on a pristine beach, or play one of the world's most beautiful golf courses. Perhaps experience the magnificent scenery along the famed Road to Hana while taking in the rugged coastline, lush hillsides and tumbling waterfalls of this spectacular landscape. Tonight there is an optional but not-to-be-missed Old Lahaina Luau with traditional Hawaiian cuisine, music, cultural dances and demonstrations in a Luau that is rich in Hawaiian history and features an ocean view and sunset. (B,L,D)
Monday, March 30: Kahului, Maui
Today you may opt to rise in the wee hours to travel from sea level to 10,000 feet to see the top of the massive volcano Haleakala with its vast crater. Watch as the sunrise spreads its glow across the landscape. From the summit you'll view spectacular island scenery and the immense crater of volcanic rock. (B,L,D)
Tuesday, March 31: Hilo, Hawai'i
The Hilo region is blessed with dramatic waterfalls, fertile rainforests and blooming gardens. The entire city of Hilo has a tropical rainforest climate with spectacular tropical flowers at every turn. You might take a tour of the Botanical Gardens and wander amidst 2,000 species of tropical flowers. Or visit the 80 foot tall Rainbow Falls. At the Volcanoes National Park, the home to one of the active volcanoes in the world, you can visit the museum and learn about the Kilauea Volcano. (B,L,D)
Wednesday, April 1: Kona, Hawai'i
Let the sunny, warm weather and crystal blue waters entice you with opportunities to snorkel to explore sea caves and lava tubes, maybe try some famous deep-sea fishing, or do some diving for a chance to see dolphins, manta rays and green sea turtles. Or go to Kona Coffee for a tour and taste of the award winning coffee, and melt-in-your-mouth chocolate from the Original Hawaiian Chocolate Factory. (B,L,D)
Thursday, April 2: Nawiliwili, Kauai
Famous for its jagged green mountains, white-sand beaches and tropical landscapes - this beauty has made the perfect backdrop for more that 60 Hollywood movies. There are several optional tours for zip lining, horseback riding, ATVs, kayaking, tubing or helicopter flights to explore the "Garden Isle". Perhaps sail to the base of the imposing, emerald green sea cliffs dotted with sea caves and cascading waterfalls and then snorkel crystal-clear waters teeming with marine life. (B,L,D)
Friday, April 3: Nawiliwili, Kauai and Napali Coast
Our ship is docked overnight, so you can continue exploring today. Take time to discover the 3,000-foot-deep Waimea Canyon, the Grand Canyon of Hawaii. This breathtaking gorge in the heart of Kauai is one of the island's most dramatic natural attractions. Perhaps board a flat-bottom boat and journey up the tranquil Wailua River as it floats past lush jungle landscapes on the way to Fern Grotto and pay a visit to Opaekaa Falls.  As our ship departs and sails away, we will have views of the famous and rough terrain of the Napali Coast. (B,L,D)
Saturday, April 4 & Sunday, April 5: Honolulu, Oahu (Disembarkation)
After breakfast we disembark for one final adventure. We have included a tour of Oahu's North Shore, home to the perfect wave and the well-known surfer haunts as Waimea Bay, Sunset Beach, and the Banzai Pipeline. Enjoy stops at the Macadamia Nut Farm Outlet and a Japanese temple.  We then arrive at the airport for our return flight home with our new friends and wonderful memories of paradise. We will return home on Sunday. (B)
STATEROOM

CATEGORY

DOUBLE PRICE
(per person)
SINGLE PRICE
Balcony: Midship
$ 3,799
$ 6,639
Balcony: Aft/Fwd
$ 3,629
$ 6,319
Obstructed Oceanview
$ 3,199
$ 5,489
Deposit:  $750 per person is required to confirm your reservation.
Final Payment:  Due on or before October 31, 2019
Cancellation Policy:  Deposit is non-refundable.
After November 1, 2019, trip cost is non-refundable.
Other cabin categories may be available upon request.
Included Highlights: 
 Escorted by Travel Leaders/Destinations Unlimited's Lori Nietert
Transfers from the airport to hotel, hotel to ship, ship to airport
3-night hotel accommodations in Honolulu
7-night cabin accommodations on the Pride of America 
7 breakfasts, 6 lunches, 7 dinners
Honolulu: Oahu's North Shore tour
Not included:
Airfare (optional roundtrip group airfare)
Optional tours and shore excursions
Tips & Shipboard Gratuities
Government taxes, port charges and fees ($540 per person)
Travel Insurance
Optional Tour & Excursion Package: $212

Waikiki: 2-day Hop-On, Hop-Off Waikiki Trolley pass. 5 Lines with 43 stops will give you the opportunity to explore Waikiki at your leisure with unlimited rides.
Maui: Old Lahaina Luau. This authentic Hawaiian Luau is not to be missed! Enjoy island crafts and demonstrations as well as tropical cocktails and a bountiful buffet.
Group Airfare
Roundtrip group airfare is available for $1275 per person from Cedar Rapids. First class and departure from other cities information is also available upon request.
SPECIAL NOTE
Travelers on this tour should be in reasonably good health. Certain components of this trip may not be able to accommodate those with special needs. We regret that we cannot provide individual assistance to guests with walking, dining or other personal needs.
TRAVEL INSURANCE
Travel insurance is highly recommended and available through Travel Leaders / Destinations Unlimited. If the insurance premium is paid within 14 days of deposit, pre-existing conditions are covered, some limitations apply. If you decline the insurance offered by the agency, we strongly advise the purchase of travel insurance through another broker.
GROUP PHOTO POLICY
Travel Leaders / Destinations Unlimited reserves the right to take photos during any part of the tour and to use them for promotional purposes. By booking a reservation with Travel Leaders / Destinations Unlimited, group members agree to allow their images to be used in such photos. Group members who prefer that their images not be used are asked to advise their group escort at the beginning of the tour.
RESPONSIBILITY
Travel Leaders/Destinations Unlimited, escorts and hosts, selected air carrier, selected hotel, ground operators, the shipowner, and their affiliates, shall have no liability for loss or damage to baggage and property, or for personal injuries or delay due to the acts or omissions of any carrier, hotel operator, restaurant, or any other supplier of services or facilities caused by weather, strike, war, quarantine or for any other reason or by the shipowner, and is governed by the terms and conditions printed on the cruise contract which is issued to all guests. Travel Leaders/Destinations Unlimited acts only as an agent for suppliers in selling travel-related services, accepting reservations, and booking services that are not directly supplied by this travel agency (i.e. air and ground transportation, hotel accommodations, meals, tours, cruises, etc).
The itinerary, as published, will be followed as closely as possible. If, it is rendered necessary to make changes in this itinerary, the above named providers will not be responsible for any loss or expense caused guests by reason of such change. The above named providers reserve the right to decline to accept or retain any person, whether with or without cause, at any time. It is understood and agreed that a refund may not be made to guests who do not complete a cruise for any cause whatsoever. Please note that information on this flyer is based on details available at the time of printing and is subject to change. Please read this contract carefully. Any payment constitutes your acceptance of these terms and conditions.