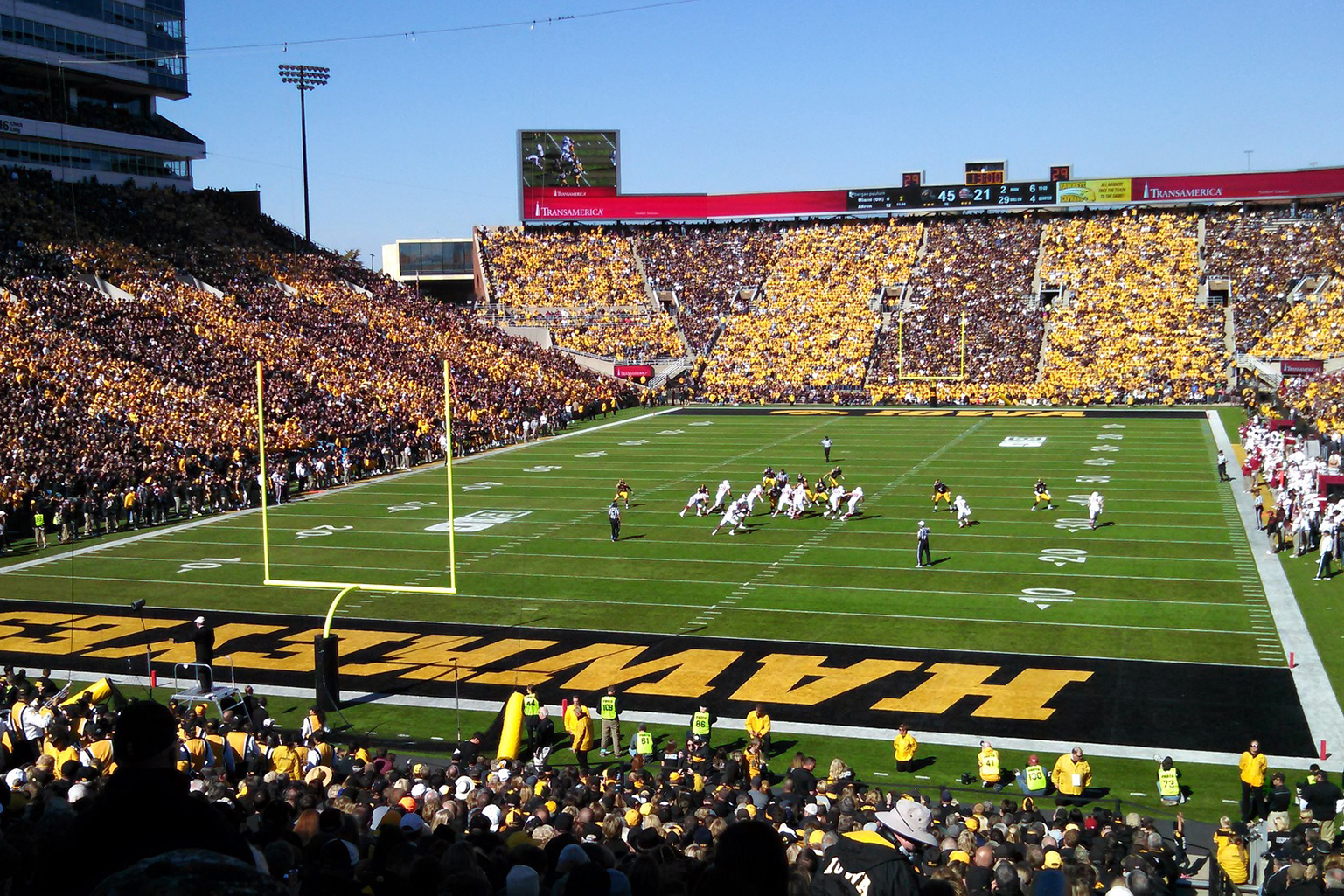 Iowa at Minnesota
Dates: September 18-20, 2020
Duration: 3 Days
Away game travel is unlikely this year due to ticket restrictions and availability. Continue to visit this page in the future for updates.
Official University of Iowa Travel Package
Package Includes:
Roundtrip motor coach transportation with refreshments & food
Game Ticket
2 nights hotel accommodations
Package: $559 per person.
If you already have a ticket, you can deduct the face value of the ticket from the package. Game ticket seat locations are determined by the host University. All prices based on double occupancy. Single, triple and quad rates available upon request. All departure times depend on game times and are subject to change. All hotels are subject to change. We aim to arrive at the stadiums approximately 90 minutes in advance of the game. Travelers on this tour should be in reasonably good health as there may be 0.5 to 1 mile of walking necessary to the stadiums. Transportation to the Hawkeye Huddle not provided. We regret that we cannot guarantee individual assistance with walking, dining or other personal needs, but we will do our best to accommodate any requests.
You may also like

Join Hawkeye fans for the 35th Annual Hawkeye Cruise in the Caribbean! Embark in San Juan and make stops in St. Kitts, St. Lucia, Bonaire & Aruba. Many special onboard perks will be included on your cruise. Stay tuned for the announcement of Celebrity Hawkeye Guests!
Early Booking Bonus: Book by March 31 for $100 per person discount PLUS only $100 per person nonrefundable deposit! Plus special Drink Package, 250 FREE WiFi minutes per cabin, 3 Nights Specialty Dining & $50 of Shore Excursion Credit per cabin per port.
Dates:February 6-14, 2021
Duration:9 Days

Join fellow Iowans on a roundtrip cruise from Barcelona, Spain with stops in Naples, Rome & Florence, Italy, as well as Cannes, France and Palma, Spain. Ship gratuities & an Unlimited Onboard Beverage Package are included for a fantastic cruising experience with fellow Iowans!
Dates:June 5-13, 2021
Duration:9 Days