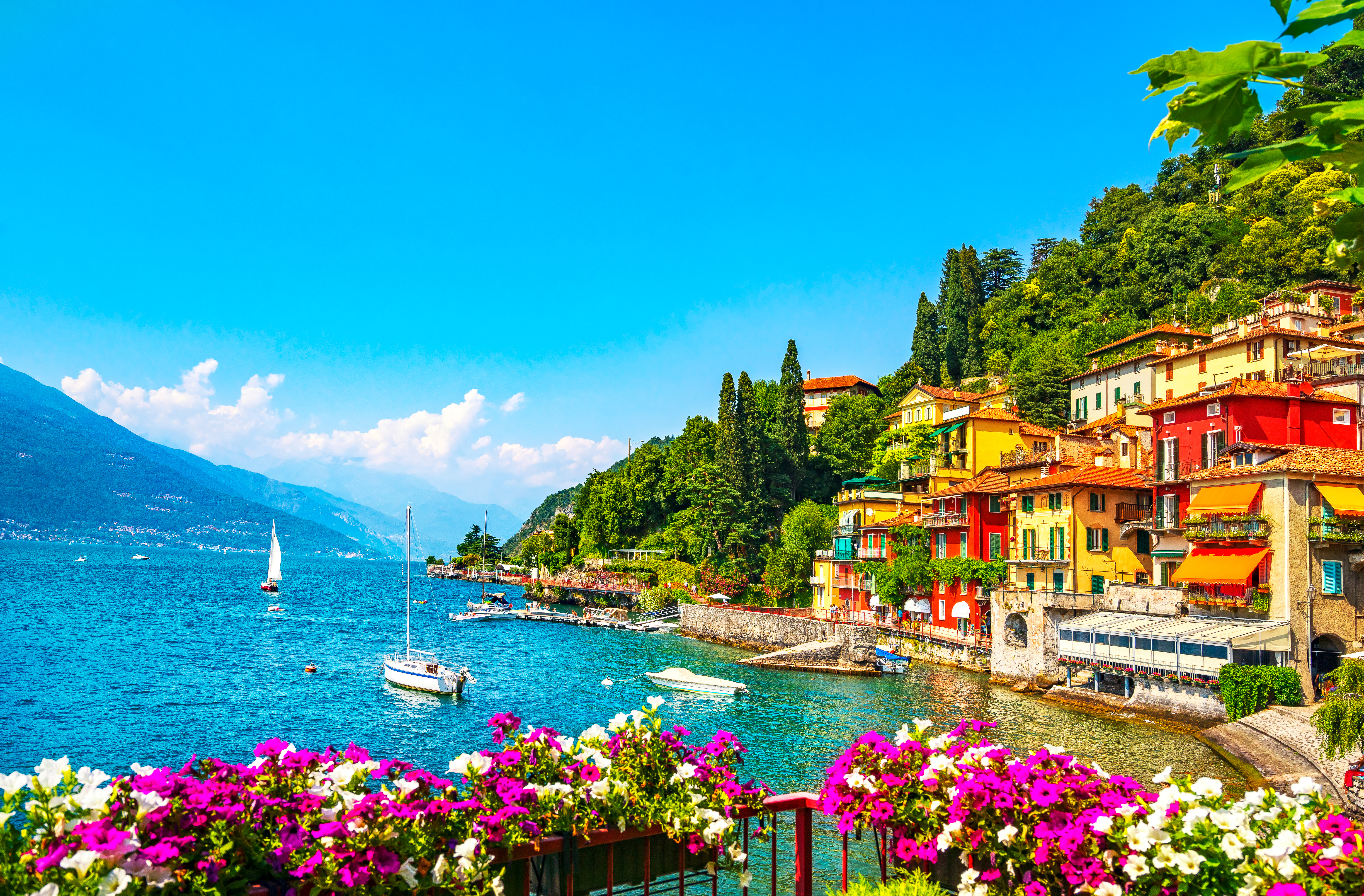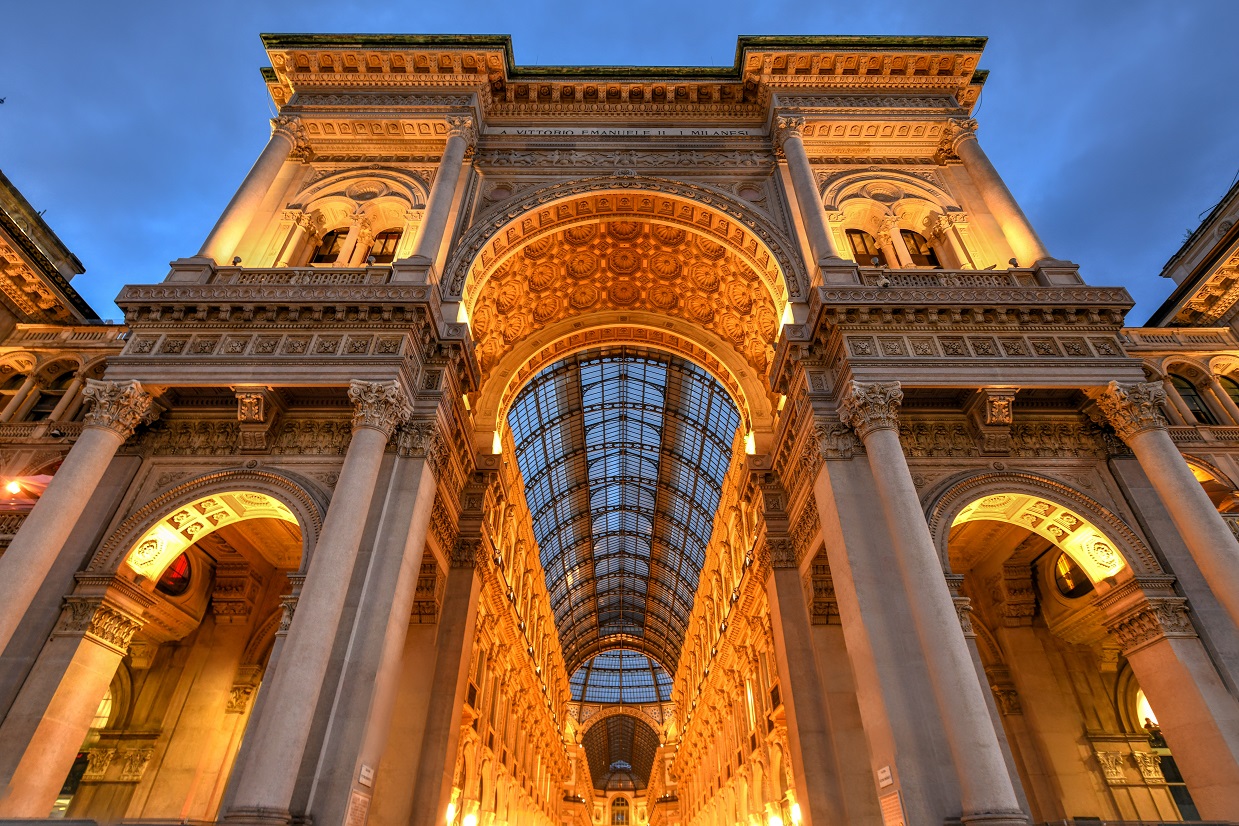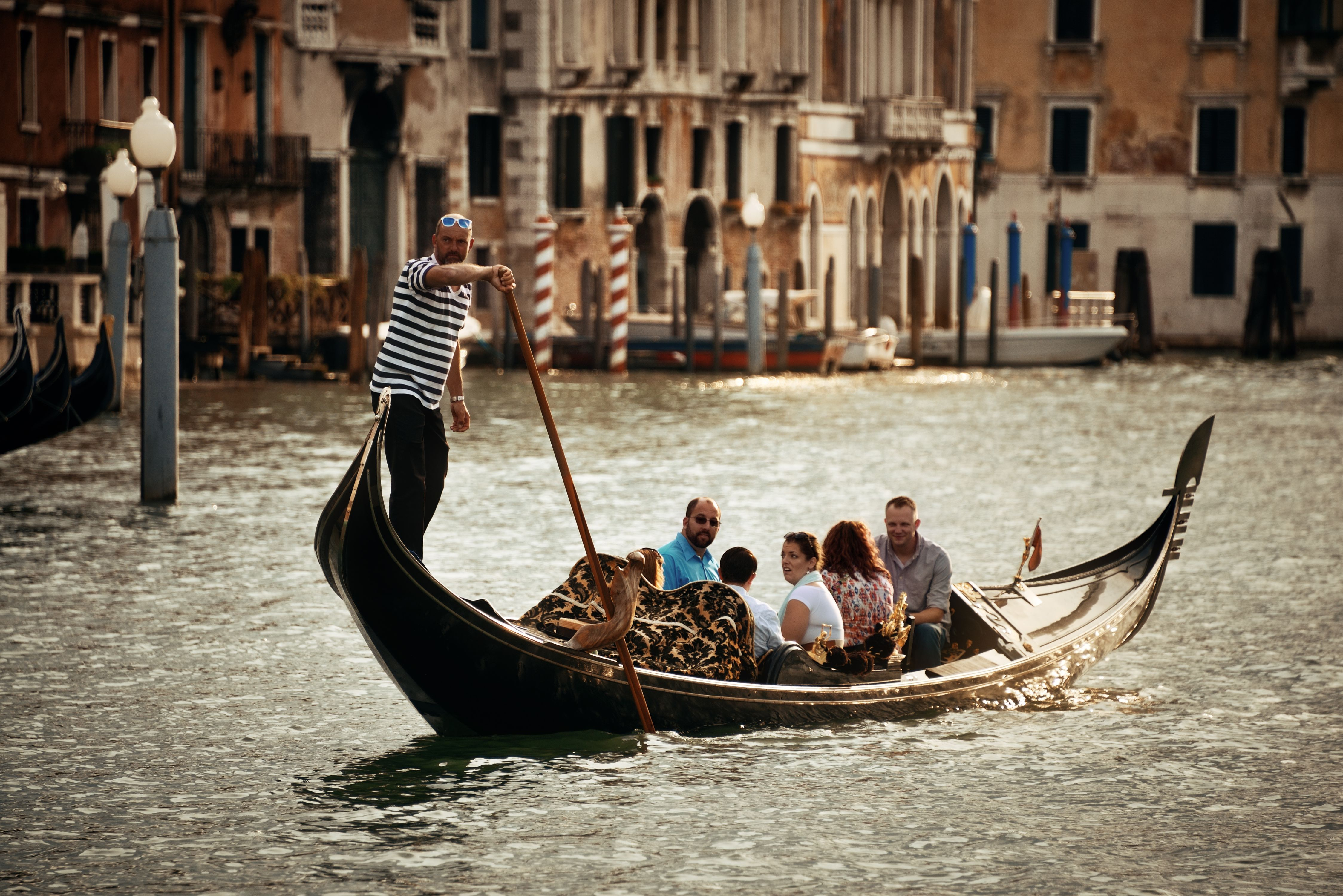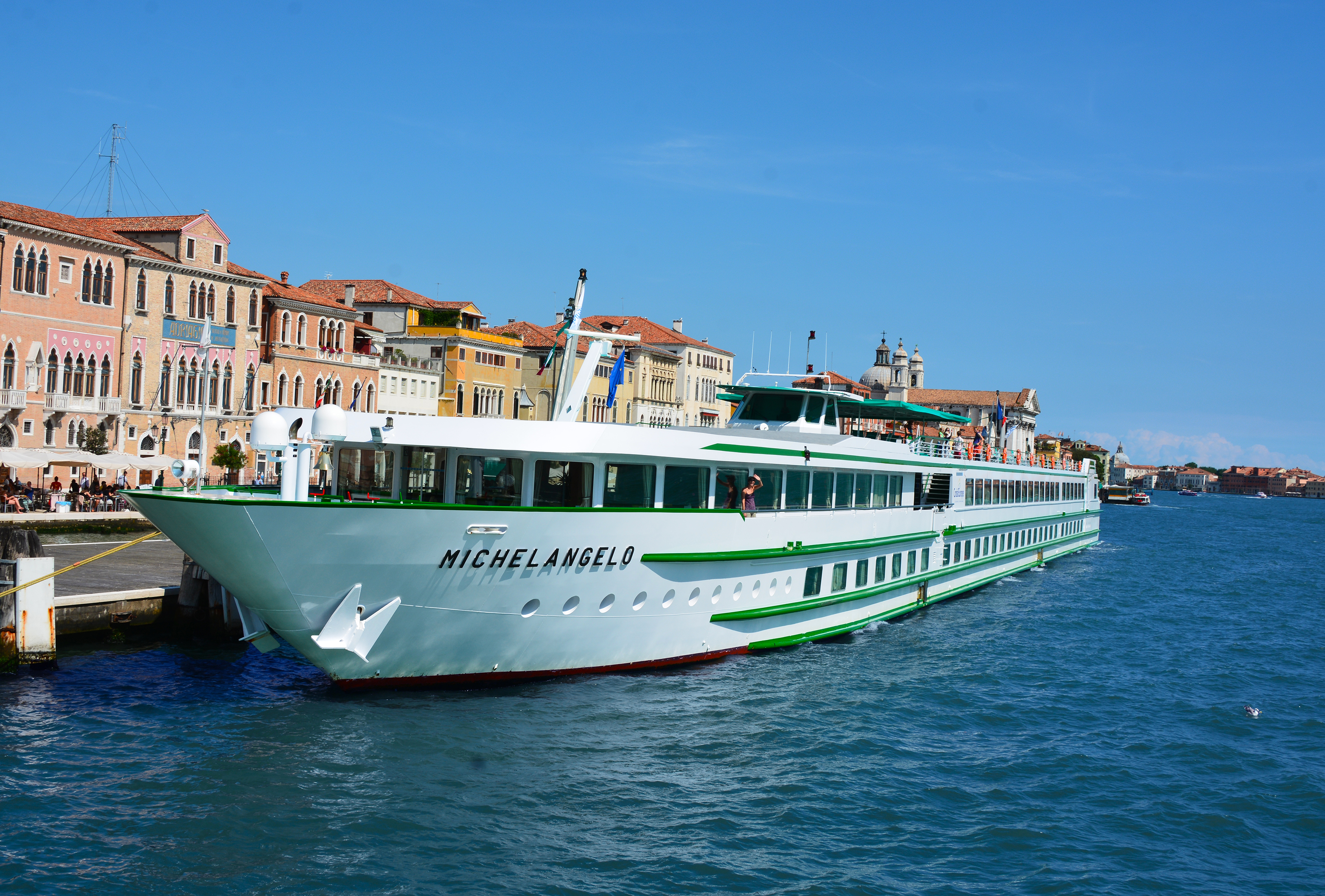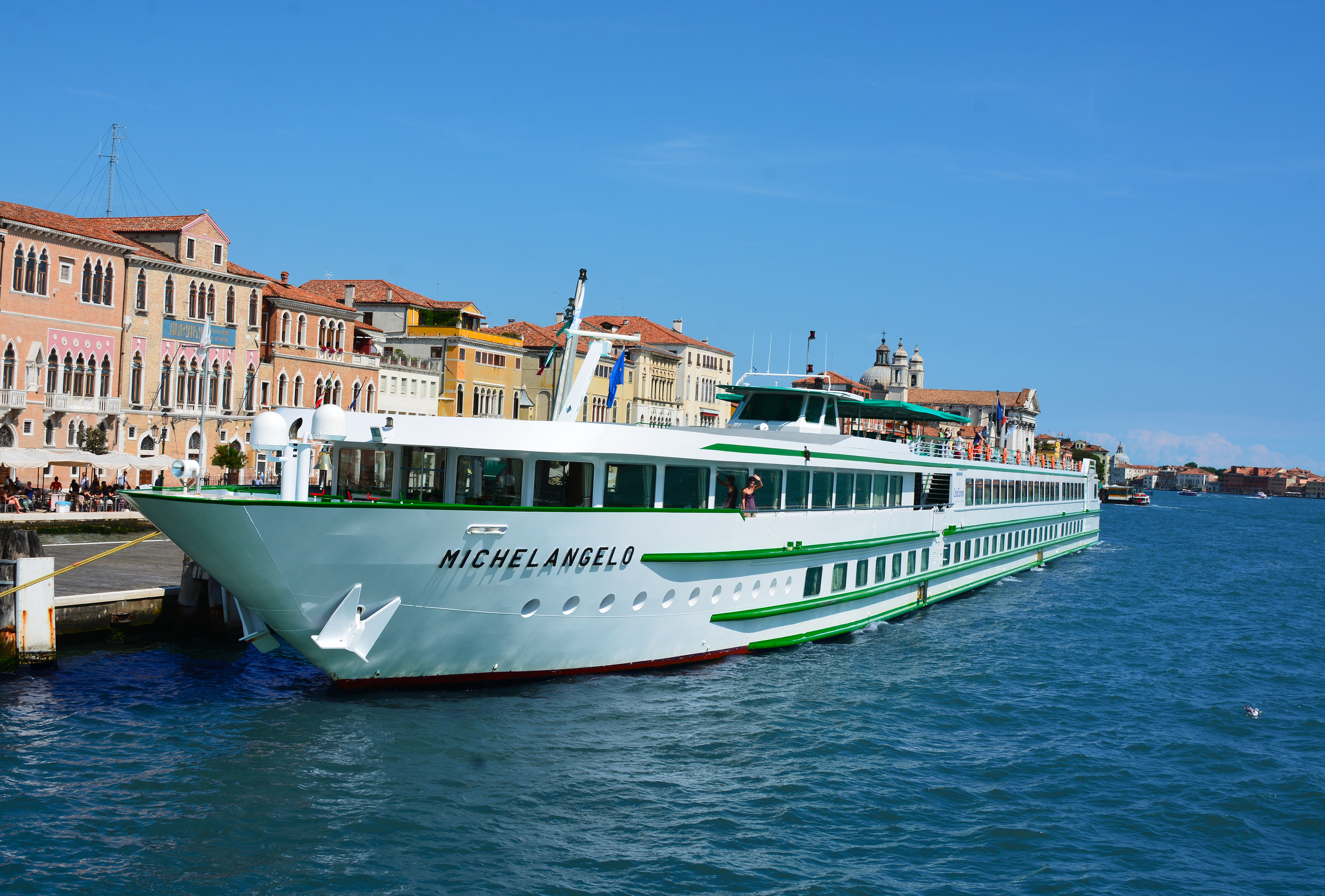 Opulent Northern Italy by Riverboat
Dates: June 25 - July 4, 2022
Duration: 10Days
Join us for a fantastic riverboat tour of Italy, featuring Venice, Parma, Verona, Lake Como & Milan. We'll enjoy 8 included excursions plus all meals and onboard open bar!
SATURDAY, JUNE 25
FLY TO VENICE
Depart from home on Saturday and fly overnight to Venice.
SUNDAY, JUNE 26
ARRIVE IN VENICE
Arrive in Venice and we will transfer to our ship. This afternoon we will enjoy a guided tour of Dorsoduro district (including a visit of Santa Maria della Salute Church) and  a visit of a gondola factory. Then we will board our ship. After comfortably settling into your cabins, we'll introduce our crew at a welcome gathering. (D)
MONDAY, JUNE 27
VENICE
This morning, we include an excursion guided tour of Doge's Palace and Saint Mark's Square. You'll discover Saint Mark's Square and its famous basilica (exteriors) and take a tour inside Doge's Palace, the official residence of Venetian dukes and the seat of the government until 1797. The current palace dates back to the 14th century and is considered by many to be the most beautiful in the world. A trek to the top of the Golden Staircase brings you to massive works by Tintoretto and Veronese and gives you access to the antechambers and a magnificent view from the balcony. This afternoon, join us on another excursion: the Venetian Lagoon and its islands. The Murano glassmakers retreated to the island of Murano to help keep their production techniques a secret. Burano instills a feeling of quiet and meditation as you walk along its docks lined with colorful homes. One of the most sought-out items on the island is handwoven lace that dates back to before the exploration of the New World. Enjoy a free evening to explore Venice on your own. (B, L , D)
TUESDAY, JUNE 28
VENICE—CHIOGGIA—VICENZA—PORTO VIRO—ROVIGO
We'll cruise to Chioggia, the departure point for our excursion: a guided tour of Vicenza. Vicenza is the epitome of gorgeous Italian landscapes, art, food, and wine. Here, you can take in the gorgeous facade of the Teatro Olimpico, which opened in 1585 and contains the oldest standing stage set still in existence. The theater was the final design by Italian Renaissance architect Andrea Palladio and is part of the sites listed as UNESCO World Heritage Sites in the city. As you enjoy your tour, the ship will cruise to Porto Viro. For those who decided not to join us on the excursion, you will be transferred from Chioggia to Porto Viro. Enjoy some free time in Chioggia. We'll return on board in Porto Viro and spend the afternoon cruising towards Rovigo. (B, L, D)
WEDNESDAY, JUNE 29          
ROVIGO—TORRETTA—VERONA—VALDARO
We'll spend the morning cruising to Torretta. In the afternoon, our excursion will visit Verona and its amphitheater. We'll leave by coach from Torretta and head to Verona, the "City of Love" made famous by Shakespeare's legendary tragedy Romeo and Juliet. We'll get to see the outside of Juliet's House (Casa di Giulietta) and the balcony where she stood when Romeo declared his love. The amphitheater, the historic symbol of the city, is a fantastic example of its longevity and influence. (B, L, D)
THURSDAY, JUNE 30
VALDARO—MANTUA
Our ship will begin to cruise early in the morning to Mantua. Join us for a guided tour of Mantua, where the House of Gonzaga ruled for almost 400 years. Although Mantua is not well known, it is one of the most artistically rich and romantic cities in northern Italy. We'll visit the Palazzo Ducale di Mantova (Ducal Palace) which overlooks the city center. Built between the 14th and the 17th centuries by the noble House of Gonzaga, the property comprises many buildings such as the Castel di San Giorgio. We'll also visit the Camera degli Sposi ("bridal chamber"), known for its frescoes executed by Andrea Mantegna as a celebration of the Gonzaga family. We'll then reach the historic center of the city where you'll visit the Rotonda di San Lorenzo and the Basilica of Sant'Andrea. Enjoy free time in the afternoon.  (B, L, D)
FRIDAY, JULY 1
MANTUA—CREMONA—PARMA
Join us for an excursion to Cremona and Parma (including lunch). A stroll through the historical center of Cremona reveals its hidden artistic and architectural treasures. Within the superb medieval square, we'll take in the immensity of the duomo and tower before visiting a violin-maker's workshop. We'll then head to Polesine Parmense and stop at Fratelli Spigaroli to visit the cellars where they cure the famous Culatello ham and Parmigiana cheese. In the afternoon, we'll go to Parma—located in the confines of the Lombardy and Emilie-Romagna Regions—to indulge in art, music history, and food! Parma is in one of Italy's most emblematic areas, and its castles and ancient churches inspire dreams of yesteryear. We'll visit the pink-marble Baptistery, which contains some amazing frescoes representing the life of Christ. The frescoes on the dome of the cathedral are also exceptional. Tonight is our festive gala evening. (B, L, D)
SATURDAY, JULY 2
MANTUA—MILAN
Enjoy breakfast on board this morning before disembarking at 9:00 a.m. We'll hit the road for Milan (an approximate 2-hour drive), and upon our arrival mid-morning, we'll enjoy a panoramic tour of the city to get an overview of what it has to offer. Dynamic, trendy Milan also contains old-fashioned charm, monuments, quaint neighborhoods, and a veritable architectural and artistic heritage that stands out on its own in sublime Italy. We'll have lunch in a local restaurant. The afternoon will be dedicated to discovering the historic center, including a visit to the cathedral. The vast, Gothic-style cathedral took five centuries to complete and is covered with white and pink marble. The roof is adorned with openwork pinnacles and spires crowned with sculptures overlooking the city. The more sober inside is impressive in its grandeur: it can hold up to 40,000 people at one time. Dinner and accommodations in a 3-star hotel LS in Milan. (B, L, D)
SUNDAY, JULY 3
MILAN—LAKE COMO
Breakfast will be served at the hotel. We'll head to Como for a guided tour of the city. Built along the banks of a calm lake, Como is an invitation to rest and relaxation. We'll visit the remarkable cathedral, which was built over a period of 400 years. The interior contains important tapestries and paintings, mainly dating back to the 16th and 17th centuries. We'll have lunch in a local restaurant. In the afternoon, we'll take the Brunate funicular railway to the summit, where you'll have a great view of the lake and city below. We'll return to Como and enjoy a boat tour of the lake. After our excursion, we'll return to Milan by coach. Dinner and accommodations in a 3-star hotel LS in Milan. (B, L, D)
MONDAY, JULY 4
MILAN—RETURN HOME
Breakfast will be served at the hotel before our departure home. (B)
STATEROOM

CATEGORY

Double

Occupancy*

Single

Occupancy*

Upper Deck
$3299
$3899
Lower  Deck
$2999
$3599
*Fares are per person only and subject to availability and capacity controlled. 
Deposit:  $750 per person is required to confirm your reservation.
Final Payment:  Due on or before March 15, 2022.
Cancellation Policy:  Deposit is non-refundable.
After March 16, 2022, trip cost is non-refundable.
Included:
Fully Escorted
All onboard meals and drinks (not including the special lists)
Refined French/Italian cuisine – Gala dinner and evening
6 night cruise accommodations and 2 night hotel accommodations
Breakfast and dinner at Milan hotel
City tour of Milan
Boat tour of Lake Como
Wi-Fi onboard (in lounge and bar)
8 excursions
Gratuities and port fees and taxes
Not included:
Airfare
Airline baggage fees
Personal items
Meals not listed in itinerary
Travel Insurance
Airport Transfers
TRAVEL INSURANCE
Travel insurance is highly recommended and available through Travel Leaders / Destinations Unlimited. If the insurance premium is paid within 14 days of deposit, pre-existing conditions are covered, some limitations apply. If you decline the insurance offered by the agency, we strongly advise the purchase of travel insurance through another broker.
PROOF OF CITIZENSHIP
All passengers are required to have a passport valid through January 5, 2023. Non-US citizens must have a valid passport and advise Travel Leaders / Destinations Unlimited of your nationality at the time of deposit.
GROUP PHOTO POLICY
Travel Leaders / Destinations Unlimited reserves the right to take photos during any part of the tour and to use them for promotional purposes. By booking a reservation with Travel Leaders / Destinations Unlimited, group members agree to allow their images to be used in such photos. Group members who prefer that their images not be used are asked to advise their group escort at the beginning of the tour.
RESPONSIBILITY
Travel Leaders / Destinations Unlimited, escorts and hosts, selected air carrier, selected hotel, ground operators, cruise line, and their affiliates, shall have no liability for loss or damage to baggage and property, or for personal injuries or delay due to the acts or omissions of any carrier, hotel operator, restaurant, or any other supplier of services or facilities caused by weather, strike, war, quarantine or for any other reason. Travel Leaders / Destinations Unlimited  acts only as an agent for suppliers in selling travel-related services, accepting reservations, and booking services that are not directly supplied by this travel agency (i.e. air and ground transportation, hotel accommodations, meals, tours, cruises, etc.).
The itinerary, as published, will be followed as closely as possible. If, it is rendered necessary to make changes in this itinerary, the above named providers will not be responsible for any loss or expense caused to guests by reason of such change. The above named providers reserve the right to decline to accept or retain any person, whether with or without cause, at any time. It is understood and agreed that a refund may not be made to guests who do not complete a tour for any cause whatsoever.  Please note that information on this flyer is based on details available at the time of printing and is subject to change. Please read this contract carefully. Any payment constitutes your acceptance of these terms and conditions