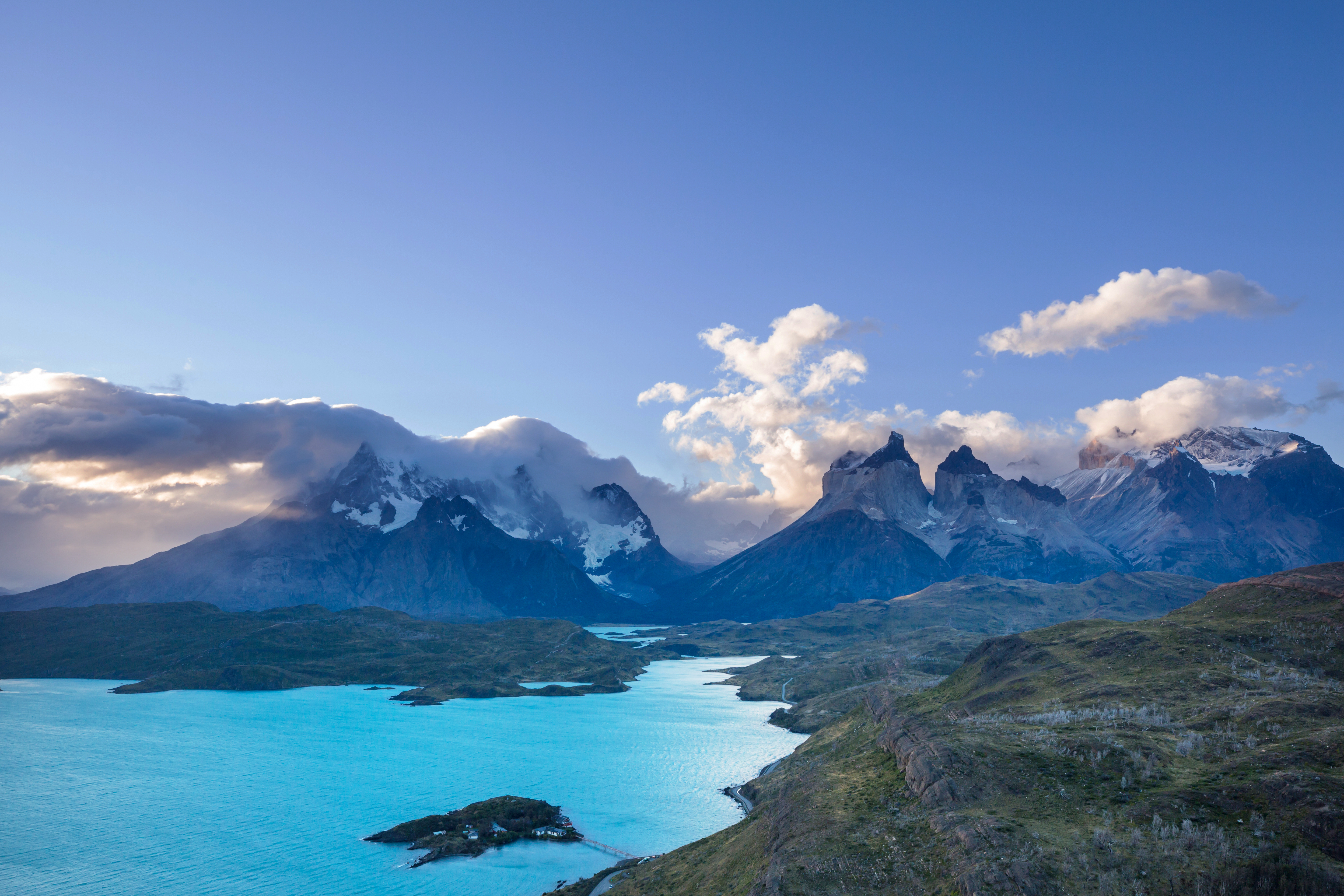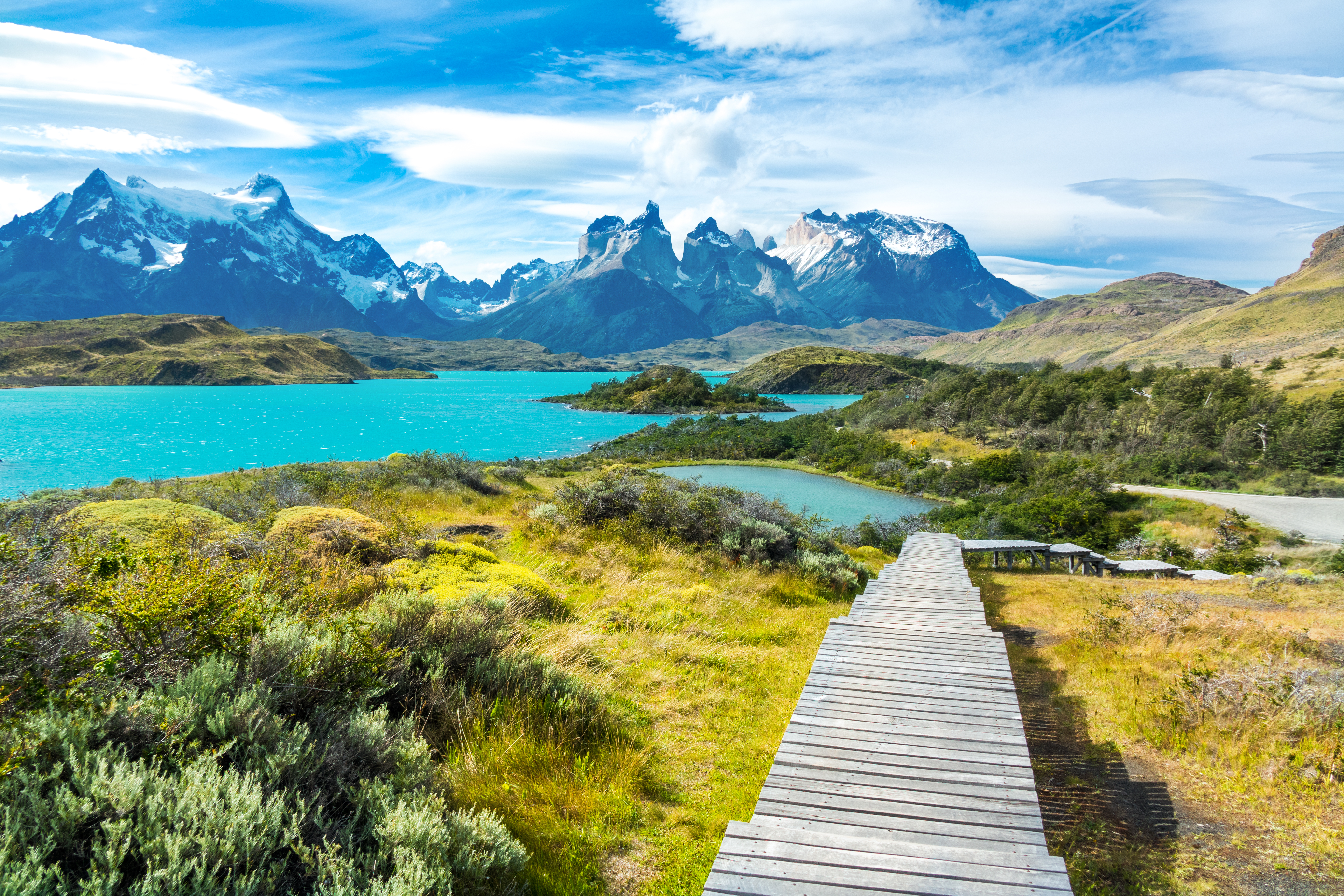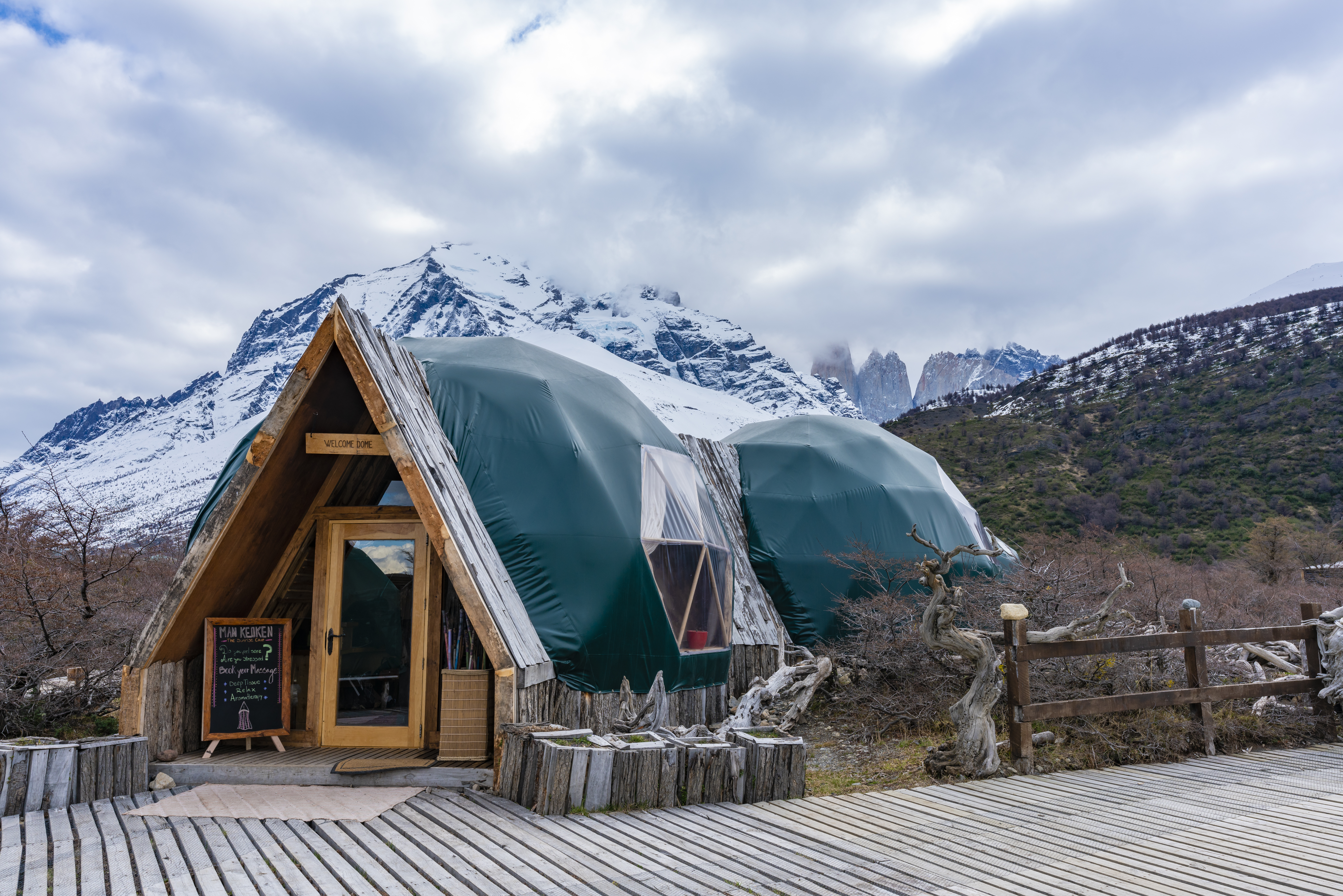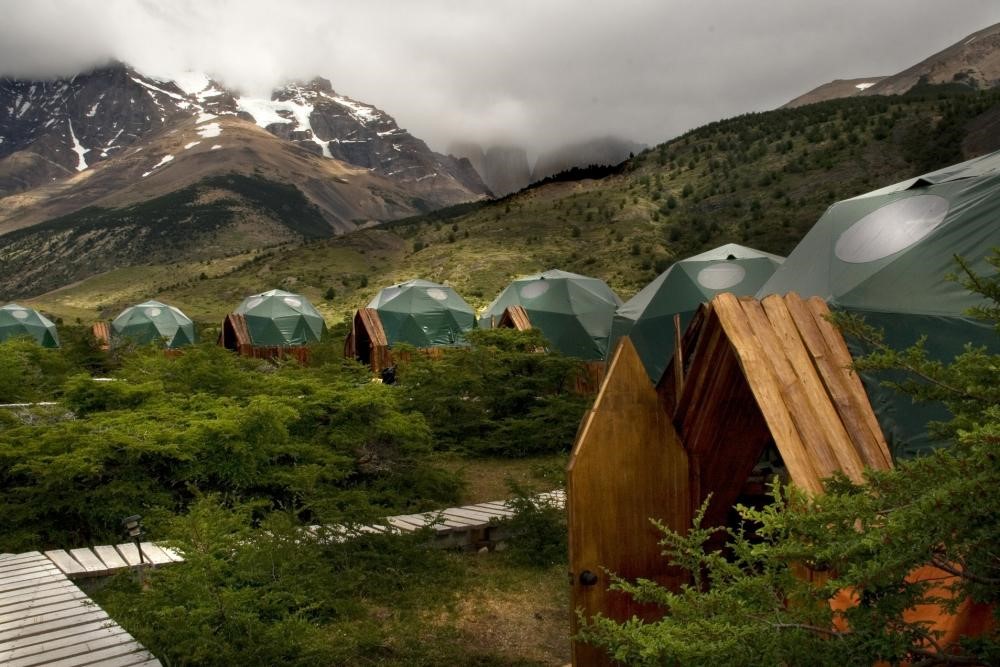 Patagonia with SOKO Outfitters
Dates: April 10-19, 2020
Duration: 10 Days
Join SOKO Outfitters for a bucket list trip to Patagonia, featuring a Torres del Paine National Park 5-day hike. Following a one-night stay in Punta Arenas, enjoy the five-day hike of  breathtaking Patagonia. The trip concludes with a two-night stay in Santiago.
Fri. April 10- Sat. April 11: Fly to Punta Arenas, Chile
Friday board your flight bound for Punta Arenas, Chile and transfer to the hotel on Saturday.
Sun. April 12: Transfer from Punta Arenas to EcoCamp
Your journey of a lifetime begins in Punta Arenas, Chile! You will be picked up from our hotel and driven to EcoCamp, your home base located in the world-famous Torres del Paine National Park. En route, you make a stop in Puerto Natales - a small, lively town on the shores of "Seno de Ultima Esperanza", where we enjoy a hearty local lunch. During the drive, take in the scenery featuring many wild birds and breathtaking Patagonian landscapes.
Arrive at EcoCamp with its prime view of the majestic Torres. Sunset is usually around 11:00PM during the summer months, so there will still be enough daylight for you to admire the Patagonian steppe, guanacos, and snow-peaked mountain horizon to end your second day. (L, D)
Mon. April 13: French Valley
After breakfast, you will board a catamaran to Pehoe – where the challenging trek to French Valley begins! Hike along a steep trail that leads to the very heart of the Paine Massif. A swift walk will lead you to the hanging bridge over the French River where you will be treated to fantastic views of the valley. Continue to ascend towards the upper section of the valley where you will marvel at the extensive mass of the geological formations. After the upward trek, you will take a break for a picnic lunch. End the day's trek with a descent through mixed grassland and lightly forested terrain which will take you to Refugio Paine Grande. Spend your third night on the peaceful shores of Lake Pehoe.
(B, L, D)
Tues. April 14: Grey Glacier
Today you will hike from Refugio Paine Grande along the shores of Lake Pehoe to the northern side of the beautiful Grey Lake. You will feast on a picnic lunch before boarding the boat that sails right to the huge, crystalline facade of Grey Glacier, where you will have plenty of time to marvel at the calving glacier. Transfer back to EcoCamp. (B,L, D)
Wed. April 15: Torres del Paine
The goal of this day of our 5-day trek will be to complete the most famous trail in Torres del Paine National Park! Start towards Hostería Las Torres before ascending to Ascencio Valley on the Tower's eastern face. Mountain ridges, beech forests and small rivers line the scenic hike towards the valley. The challenge comes when you arrive at the steep moraine - a huge mass of boulders which will lead us to that iconic base view of the Towers. These three gigantic granite monoliths were formed by the forces of glacial ice. After an uphill climb, the Towers eventually come into full view to reward you. Towers above and a glacial lake below, there is no better place in the world to have lunch! After feasting on the view and our picnic, we backtrack along the same trail through Ascencio Valley and return to EcoCamp for a well-deserved dinner. (B, L, D)
Thurs. April 16: Depart EcoCamp for Santiago
On your early morning transfer back to Punta Arenas, sit back, relax, and enjoy the scenic ride. Take in your last views of magical Patagonia! (B,L)
Fri. April 17: Santiago
Explore Chile's capital and largest city with the day at your leisure. Optional excursions to be determined.
Sat. April 18-Sun. April 19: Depart For and Return Home
Following a great trek to Patagonia, we'll depart for home.
Pricing
Single Occupancy
$4,439
Double Occupancy
$2,844
Triple Occupancy
$2,549
 Deposit:  $500 per person is required to confirm your reservation.
Final Payment:  Due on or before December 31, 2019.
Cancellation Policy:  Deposit is non-refundable. After December 31, 2019,  trip cost is non-refundable.
Optional not included in price:
Airfare
Gratuities
Travel Insurance
SPECIAL NOTE
Travelers on this tour should be in reasonably good health. Certain components of this trip may not be able to accommodate those with special needs. We regret that we cannot provide individual assistance to guests with walking, dining or other personal needs.
TRAVEL INSURANCE
Travel insurance is highly recommended and available through Travel Leaders / Destinations Unlimited. If the insurance premium is paid within 14 days of deposit, pre-existing conditions are covered, some limitations apply. If you decline the insurance offered by the agency, we strongly advise the purchase of travel insurance through another broker.
GROUP PHOTO POLICY
Travel Leaders / Destinations Unlimited reserves the right to take photos during any part of the tour and to use them for promotional purposes. By booking a reservation with Travel Leaders / Destinations Unlimited, group members agree to allow their images to be used in such photos. Group members who prefer that their images not be used are asked to advise their group escort at the beginning of the tour.
RESPONSIBILITY
Travel Leaders / Destinations Unlimited, escorts and hosts, selected air carrier, selected hotel, ground operators, and their affiliates, shall have no liability for loss or damage to baggage and property, or for personal injuries or delay due to the acts or omissions of any carrier, hotel operator, restaurant, or any other supplier of services or facilities caused by weather, strike, war, quarantine or for any other reason. Travel Leaders / Destinations Unlimited acts only as an agent for suppliers in selling travel-related services, accepting reservations, and booking services that are not directly supplied by this travel agency (i.e. air and ground transportation, hotel accommodations, meals, tours, cruises, etc.).
The itinerary, as published, will be followed as closely as possible. If, it is rendered necessary to make changes in this itinerary, the above named providers will not be responsible for any loss or expense caused to guests by reason of such change. The above named providers reserve the right to decline to accept or retain any person, whether with or without cause, at any time. It is understood and agreed that a refund may not be made to guests who do not complete a tour for any cause whatsoever.  Please note that information on this flyer is based on details available at the time of printing and is subject to change. Please read this contract carefully. Any payment constitutes your acceptance of these terms and conditions.
Highlights
Travel with SOKO Outfitters
Torres del Paine National Park 5-Day Hike
2 days in Santiago
Inclusions
Fully Escorted
Meals as indicated
7 nights accommodations
5 days locally hosted guide service
Gear rental (shelter bedding included)
Park Entrance Fee
Transfers in Punta Arenas