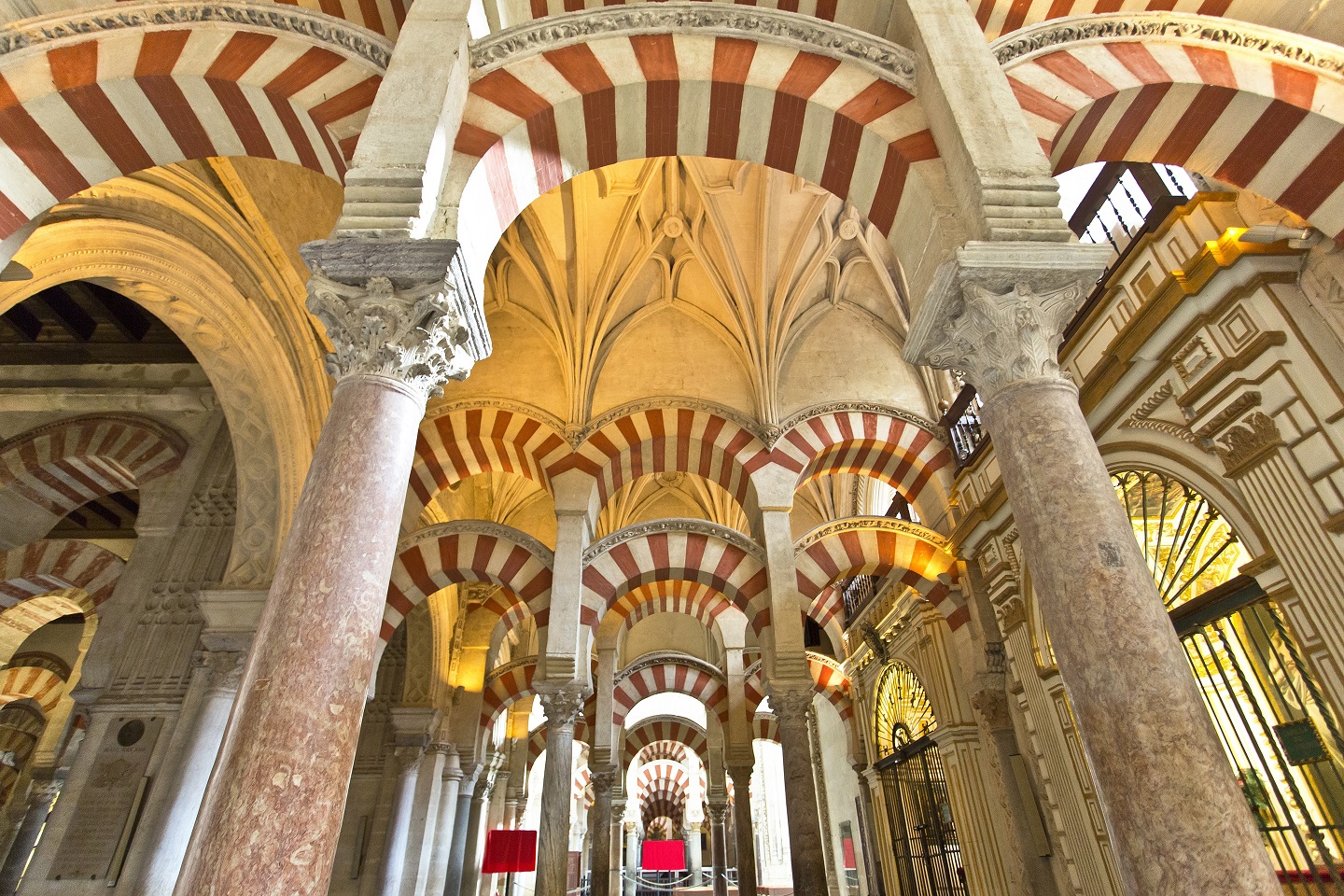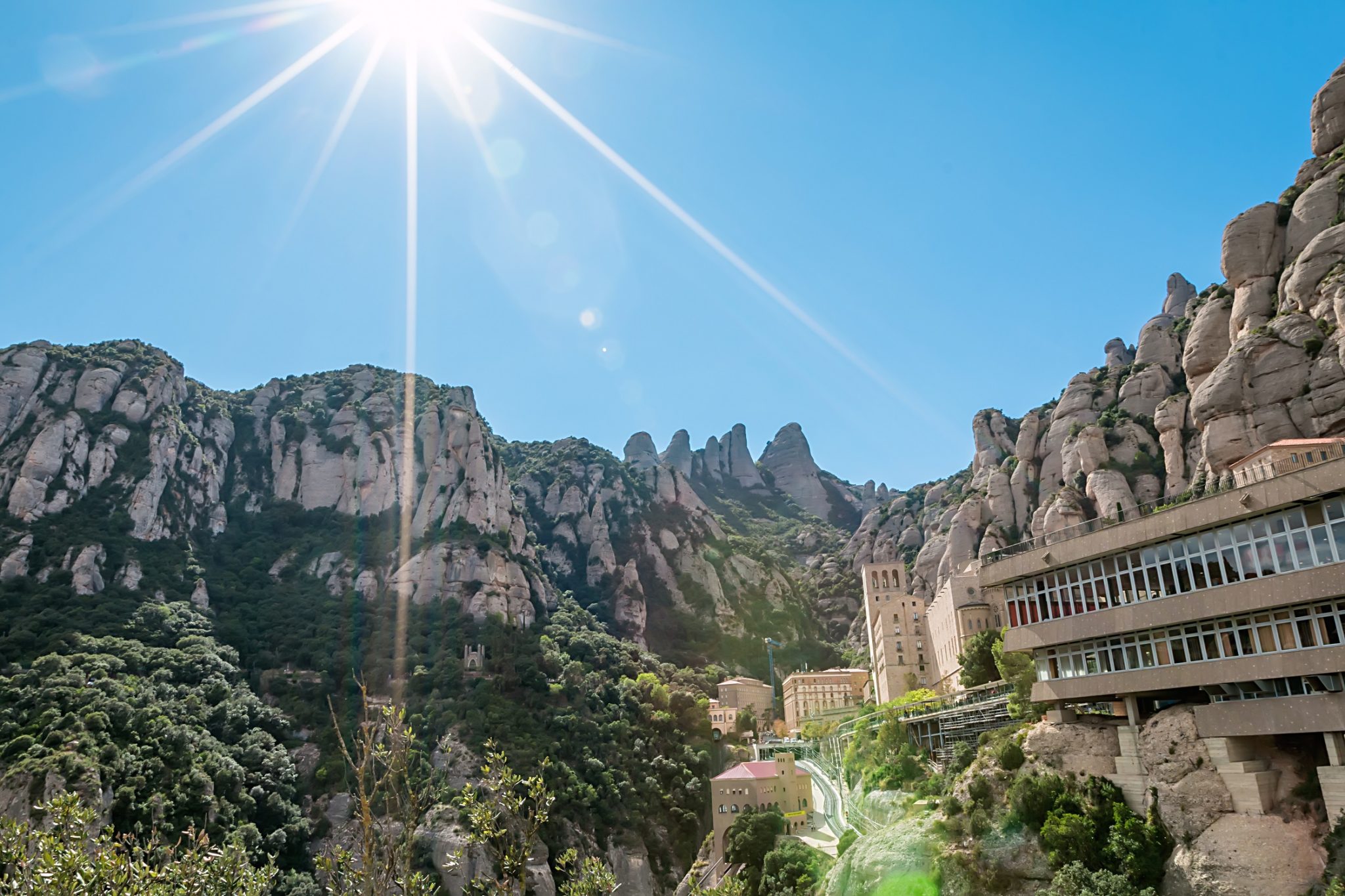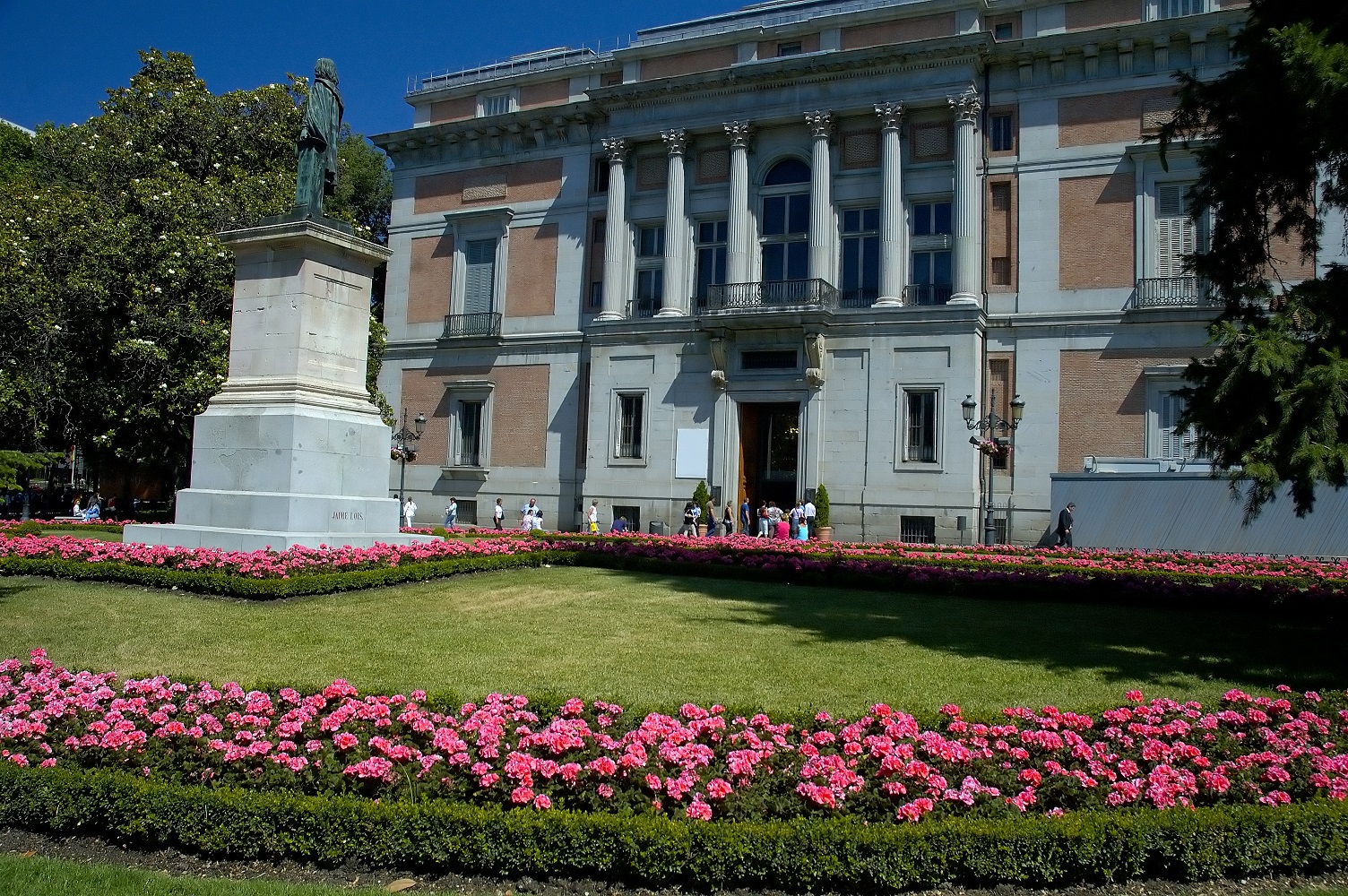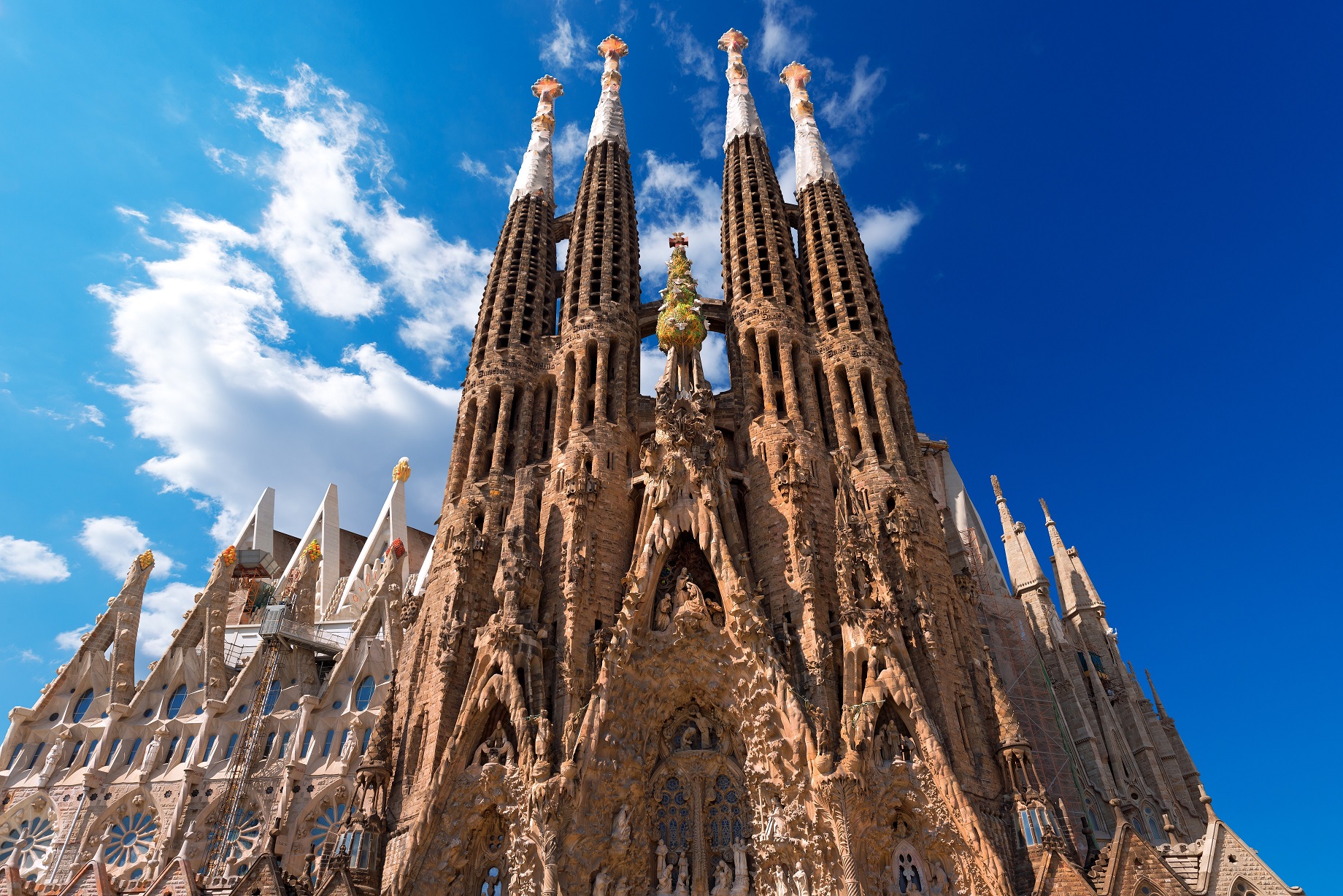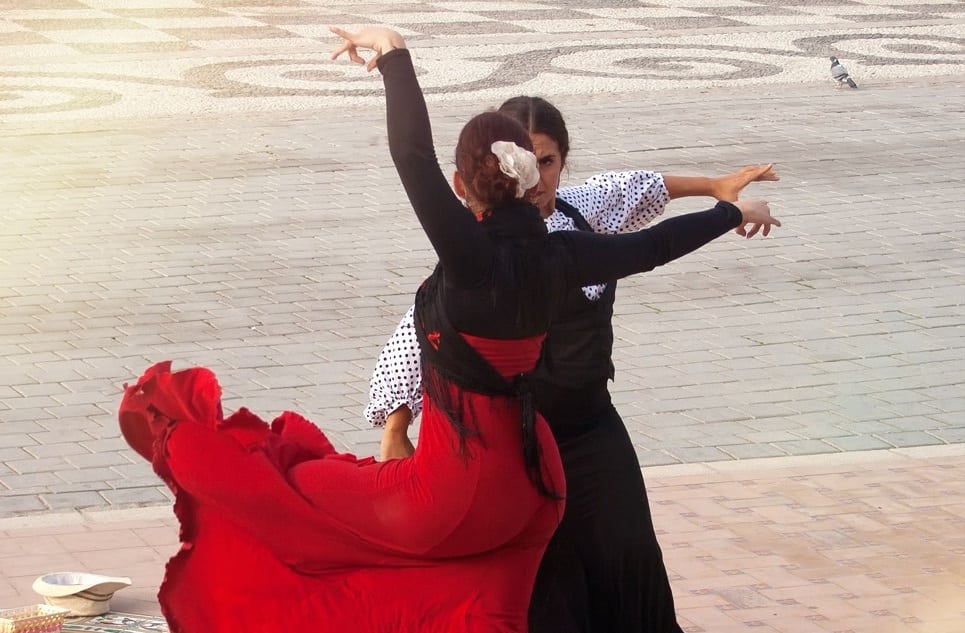 Spectacular Spain
Dates: September 5 - 19, 2019
Duration: 15 Days
Join Trudy Johansen, retired Spanish teacher from Cedar Rapids Washington High School, on this custom designed, two-week tour of Spain with hidden gems that Trudy has discovered on her many trips there. This trip features the capital of Madrid, Toledo, historical Seville, Granada, vibrant Barcelona and more!
Thursday, September 5
Depart USA
We will depart for our overnight flight to Madrid.
Friday, September 6
Madrid
Welcome to Madrid, where our journey begins with a four-night stay. Upon arrival we will be transferred to our hotel, with the balance of the day at leisure. Join Trudy on an optional walk to the Plaza Mayor and surrounding streets, one of Trudy's favorite areas to mingle with the Madrileños. Tonight we will share a typical Spanish dining experience – tapas. Sample numerous "small plates" while enjoying a glass of Spanish wine. (D)
Saturday, September 7
Madrid
Begin our day with a tour of this city, which has been the capital since 1561. Our local guide will take us inside the Royal Palace, as well as the renowned Prado Museum, which features one of the world's finest collections of European art including works by Goya, Velazquez, Rubens and Bosch. The rest of the day is free for you to experience Madrid on your own, or feel free to join Trudy as she explores this magnificent city. (B)
Sunday, September 8
Madrid and Segovia
Today we venture into the nearby countryside to visit to El Escorial, to visit this famous royal monastery. En route we will visit Valle de los Caídos, The Valley of the Fallen. This monument is an underground church and tomb topped with a 500-foot stone cross, which can be seen from a distance of 30 miles. We will continue to Segovia to see the 2,000-year-old Roman Aqueduct, designed to send water from the river to the top of the city. Nearly 9 miles long, this aqueduct is comprised of 166 granite arches and over 20,000 stone blocks, balanced only by the force of gravity. Next we tour Alcazar Castle, which was originally built as a fortress, but has served as a royal palace, a state prison, a Royal Artillery College and a military academy. Lunch at El Candido awaits us with the specialty of the region – suckling pig. After our return to Madrid, our evening is free to enjoy the local cuisine and nightlife. (B, L)
Monday, September 9
Free Day in Madrid
Today is ours to enjoy Madrid. Explore any of the many museums, including the Thyssen-Bornemisza Museum with masterpieces by Goya, Picasso and Titian, or the Museo Reina Sofía with Picasso's Guernica; sample the local foods at the Mercado San Miguel;   people watch at the Plaza Mayor, or lose yourself in a hot chocolate with churros, a must-try local treat. Madrid is also a great place for shopping, especially at El Corte Inglés. This is our day to savor Madrid. A special dinner has been arranged for our last night in Madrid at Casa Botin, the oldest restaurant in Madrid. (B, D)
Tuesday, September 10
Toledo and Cordoba
Depart Madrid for medieval Toledo. Situated on a rocky cliff high above the Tagus River, Toledo was Spain's capital during the golden era. Within the city walls we will be led through the narrow cobbled streets to the Synagogue Santa Maria La Blanca, dating from the 12th century, the Church of Santo Tome, the Cathedral and the El Greco Museum. During lunch at Restaurante Monte Rey, we will be treated to traditional Spanish music by La Tuna, local college musicians. After lunch we will depart for the unmistakably Moorish Cordoba, a city once renowned as a center of artistic and intellectual creativity and liberal religious tolerance. Enjoy the remainder of the day strolling the twisting maze of streets, while exploring the culture and style of the city. (B, L)
Wednesday, September 11
Cordoba and Seville
After breakfast we will start our guided walking tour of the historic Jewish Quarter. The "Mezquita", the 8th- century mosque turned cathedral, features a forest of colorful columns of jasper, onyx, marble and granite that were originally taken from a Roman temple. This afternoon we will continue on to Seville, the city of Carmen. While Seville is famous for its history, at the same time the old city center is bustling with modern life filled with shops, tapas bars and restaurants. Seville is also known for its historic role in flamenco. Tonight, during a dinner bustling with regional flavors, we are treated to a Flamenco show. Flamenco is a folkdance believed to have originated in Seville among gypsies. (B, D)
Thursday, September 12
Seville
Today our local guide will show us Seville's highlights. We will visit the 16th-century Cathedral de Sevilla, the largest Gothic cathedral and the third-largest in the world, which took over 100 years to build. The cathedral is also the final resting place of Christopher Columbus. Outside is the elaborate Moorish tower, La Giralda, one of the city's most famous sights, which can be seen for miles around. The royal palace, Alcázar of Seville, was originally built as a Moorish fort and is the oldest royal palace still in use in Europe, and a UNESCO World Heritage Site. The rest of the day is yours to enjoy the sights, sounds and flavors of Seville! (B)
Friday, September 13
Ronda and Malaga
A scenic drive along mountain roads brings you to Ronda, famous for its cliff-hanger views and the dramatically deep gorge running through its center, El Tajo, which cradles the Rio Guadalevin. Our guided walking tour explores Ronda's Moorish heritage, as well as one of the oldest bullrings in Spain, Plaza de Toros. We will have lunch on our own at one of the many cafes that line the old quarter. Perhaps choose to walk to the Convento de Carmelitas Descalzas on the Plaza Merced, where nuns bake and sell sweets to the public by way of a revolving tray. Following our exploration of Ronda, we will continue on to Malaga, our home for the next two nights. We end the day with dinner, a perfect finish to a beautiful day!  (B, D)
Saturday, September 14
Malaga
Malaga is the capital of Costa del Sol, the main tourist area of Spain, with over 160 miles of beaches in Andalusia. Our tour will begin with a panoramic motorcoach tour of the city, including a visit to the Alcazaba, a Moorish fortress built in the 11th century.  Perched on a hill in the middle of town, the Alcazaba is one of the best-preserved citadels in Spain. Next we will experience a walking tour of the Plaza de la Merced, General Torrijos burial location, the house of Pablo Picasso, The Roman Theater and so much more. The rest of the day is free for you to stroll the narrow cobblestone streets. As dinner approaches, perhaps you will choose to dine at a sidewalk table and watch the night culture of Malaga unfold. (B)
Sunday, September 15
Granada
A beautiful drive through gleaming white villages and a sea of olive groves brings us to Granada. Overlooking the town is one of the most remarkable fortresses ever built, the Alhambra. We will enjoy a casual lunch in this beautiful setting. After lunch we continue to explore this exquisite palace; a fantasy of stone- cut lace, arabesque gardens and fountains, built as a citadel by the Moors in the 13th century. Walk on to the exotic water-gardens of the Generalife, the royal summer residence. Relax here in the sunshine and enjoy the fine views of the town and its three verdant hills. Our evening is free to enjoy any of the several squares lined with restaurants in the heart of the city. (B, L)
Monday, September 16
Barcelona
After breakfast we will transfer to the airport for our short flight to Barcelona, vibrant capital of Catalonia and one of the most vibrant cities in Europe. Upon arrival in Barcelona we will have lunch, followed by a city tour, to familiarize us with this remarkable city. Our local guide will show us the highlights, including an entrance to the famous Sagrada Familia, Gaudi's unfinished cathedral. Our evening is free to stroll Las Ramblas – Barcelona's popular pedestrian thoroughfare; the Spanish poet Lorca called it "the only street in the world that I wish would never end." (B, L)
Tuesday, September 17
Montserrat and Barcelona
Today takes us into the countryside for a special day at Montserrat, a spectacularly beautiful Benedictine Monk mountain retreat and Spain's first national park. Located about 30 miles northwest of Barcelona is Montserrat - the 'Serrated Mountain' gets its name from the rock formations which look like they were sawed and sculpted, the result of thousands of years of wind and rain. We will travel by funicular railway to the Abbey where we will have the special treat of a performance by the legendary Boys Choir as they sing in the Basilica. Besides the religious and cultural importance of Montserrat, the mountain also boasts unbeatable views from its peaks. We will return to Barcelona in the afternoon. Later we will participate in the making of our special paella dinner, a traditional Spanish dish of rice, meat, and vegetables. (B, D)
Wednesday, September 18
Free Day in Barcelona
See the major sights aboard an open-top, double-decker bus, and with over 45 stops to choose from, you can hop on and hop off as often as you like. Barcelona is filled with the works of Gaudi. You might want to visit Palau Guell, Gaudi's first major building in Barcelona, built for his life-long patron, Eusebi Guell. Another famous Gaudi building is the Casa Milà, popularly known as 'La Pedrera' (the Stone Quarry), an apartment complex unlike any you have seen; be sure to visit the rooftop! The Old Town, or Gothic Quarter, is home to the Barcelona Cathedral and is an area of winding streets opening onto squares that are worth a visit. If you are a chocolate lover be sure to visit the Museu de la Xocolata, your admission ticket is a chocolate bar! You might want to include a stop at La Boqueria, one of Europe's largest and most famous food markets located on Las Rambas. Montjuic, which overlooks the city, is home to several museums, as well as Poble Espanyol; replicas of buildings from many regions of Spain forming a "village", with Trudy's favorite store to buy Lladró, the famous porcelain from Spain. The day is yours to enjoy! Our farewell dinner this evening is at Los Caracoles, one of the most charismatic restaurants in the city. (B, D)
Thursday, September 19
Return to Cedar Rapids
Say adios to Spain as we transfer from our hotel to the Barcelona Airport for our return flight to Cedar Rapids. (B)
Pricing:
Double occupancy: $3899.00 per person
Single occupancy:  $5043.00 per person
Deposit:
$1,000 per person to confirm your reservation.
Final Payment:
Due on or before May 24, 2019.
Cancellation Policy:
Deposit is nonrefundable
After May 24, 2019, trip is nonrefundable
Included Highlights: 
Fully escorted
13-night hotel accommodations
Transportation by private coach
with professional driver/guide.
Sightseeing as stated in daily itinerary
12 breakfasts (B), 4 lunches (L) and
6 dinners (D)
Hotel portage of one bag per person
Not included:
Airfare
Airline baggage fees
Personal items
Meals not listed in itinerary
Gratuities for drivers and guides
Travel Insurance
Based on a minimum of 20 to a maximum
of 30 passengers.
GROUP AIR ARRANGEMENTS

Optional roundtrip group airfare out of Cedar Rapids is available for $1,575 per person.
SPECIAL NOTE
Travelers on this tour should be in reasonably good health. Certain components of this trip may not be able to accommodate those with special needs. We regret that we cannot provide individual assistance to guests with walking, dining or other personal needs.
TRAVEL INSURANCE
Travel insurance is highly recommended and available through Travel Leaders / Destinations Unlimited. If the insurance premium is paid within 14 days of deposit, pre-existing conditions are covered, some limitations apply. If you decline the insurance offered by the agency, we strongly advise the purchase of travel insurance through another broker.
GROUP PHOTO POLICY
Travel Leaders / Destinations Unlimited reserves the right to take photos during any part of the tour and to use them for promotional purposes. By booking a reservation with Travel Leaders / Destinations Unlimited, group members agree to allow their images to be used in such photos. Group members who prefer that their images not be used are asked to advise their group escort at the beginning of the tour.
INTERNATIONAL ENTRY
All passengers are required to have a passport valid through March 20, 2020. Non-US citizens must have a valid passport and advise Travel Leaders/ Destinations Unlimited of your nationality at the time of deposit.
RESPONSIBILITY
Travel Leaders / Destinations Unlimited, escorts and hosts, selected air carrier, selected hotel, ground operators, Araque Group and their affiliates, shall have no liability for loss or damage to baggage and property, or for personal injuries or delay due to the acts or omissions of any carrier, hotel operator, restaurant, or any other supplier of services or facilities caused by weather, strike, war, quarantine or for any other reason. Travel Leaders / Destinations Unlimited acts only as an agent for suppliers in selling travel-related services, accepting reservations, and booking services that are not directly supplied by this travel agency (i.e. air and ground transportation, hotel accommodations, meals, tours, etc).
The itinerary, as published, will be followed as closely as possible. If, it is rendered necessary to make changes in this itinerary, the above named providers will not be responsible for any loss or expense caused guests by reason of such change.  The above named providers reserve the right to decline to accept or retain any person, whether with or without cause, at any time.  It is understood and agreed that a refund may not be made to guests who do not complete a tour for any cause whatsoever.  Please note that information on this flyer is based on details available at the time of printing and is subject to change. Please read this contract carefully.  Any payment constitutes your acceptance of these terms and conditions.