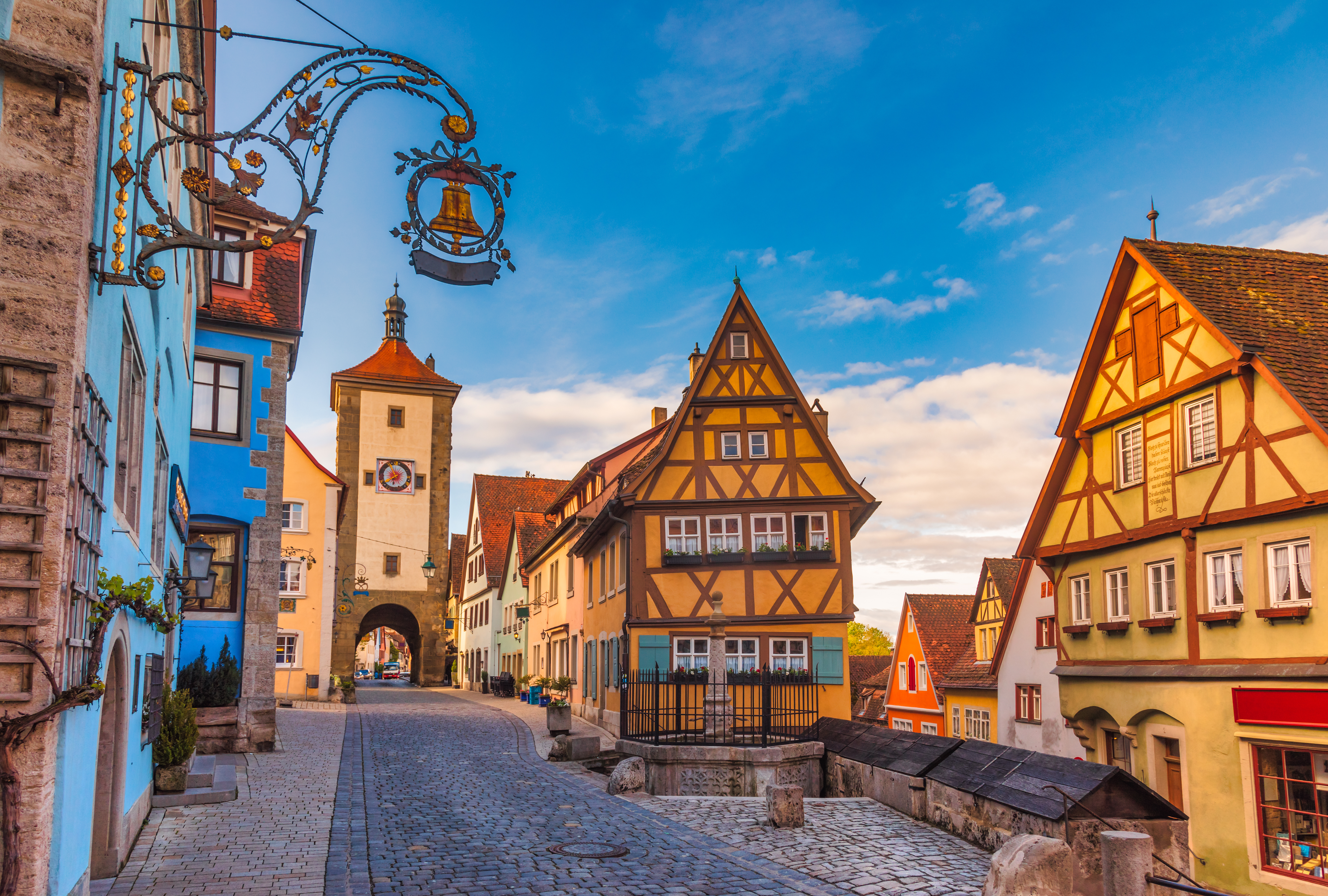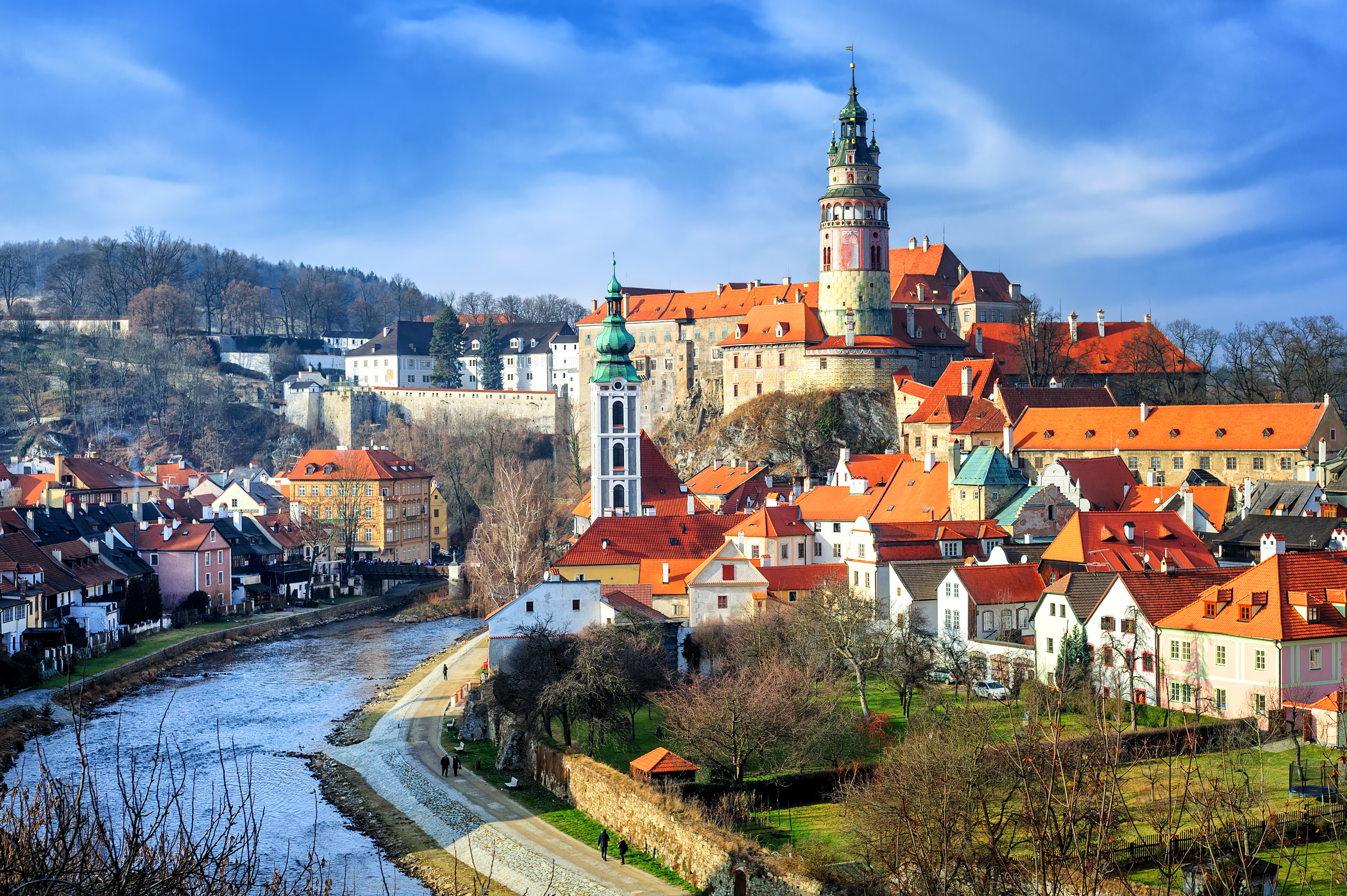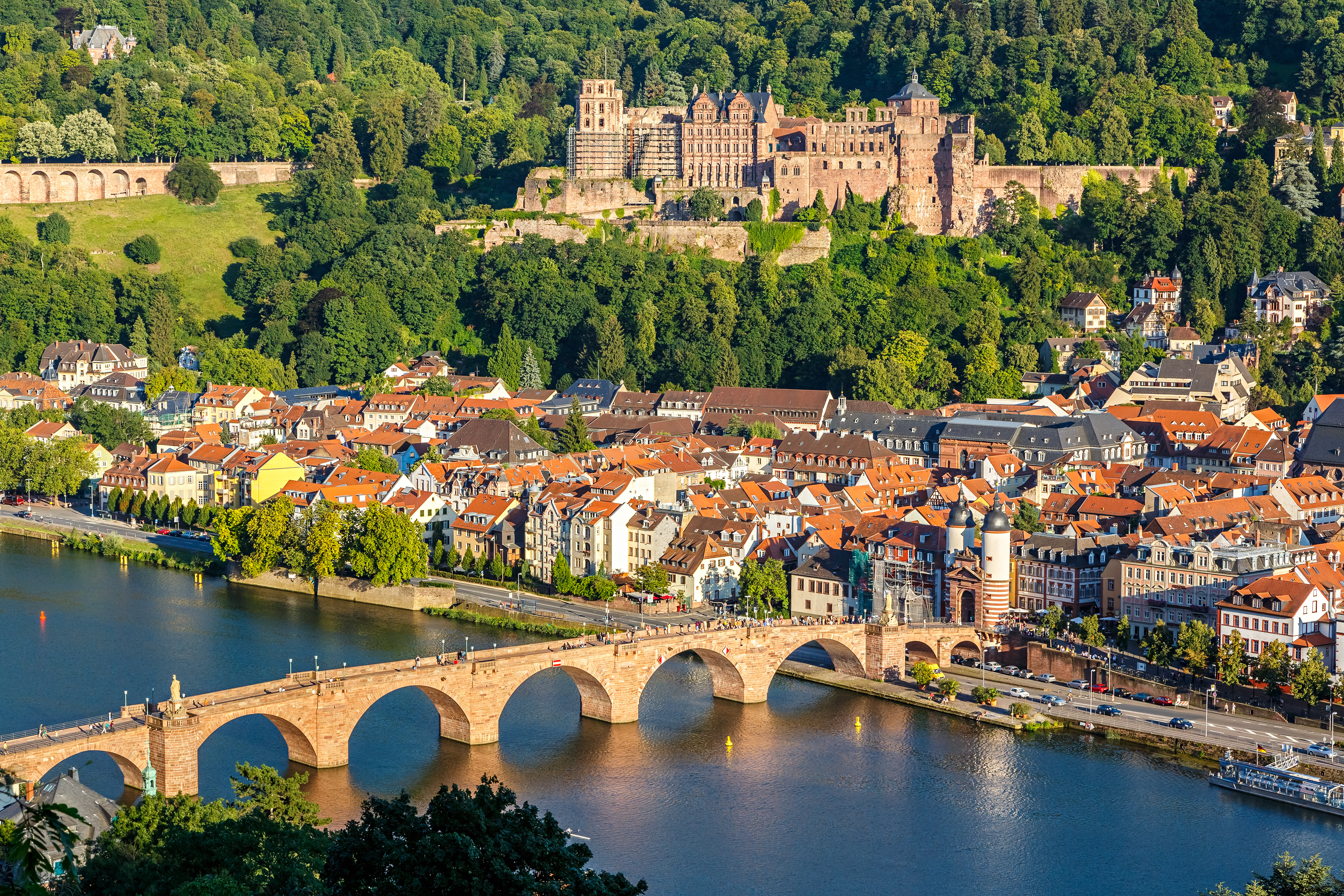 UNESCO Cities of Literature – Heidelberg & Prague
Dates: October 16-24, 2021
Duration: 9 Days
Iowa City shares the honored title of UNESCO City of Literature with just 27 other cities around the globe. TLDU and Iowa Voyagers are setting out to discover what makes each of these destinations noteworthy. Strolling through Heidelberg, one finds publishing houses, bookshops and libraries around every corner, as well as the famed Philosopher's Walk above the Neckar River. Take a single glance at the city of a hundred spires, and its little wonder that Prague has long inspired scribes to pick up their pens. Local experts will illustrate how each of these cities continue to leave their bookmark in the world of literature.
SATURDAY, OCTOBER 16
FLY TO FRANKFURT
We will depart from the United States our overnight flights to Frankfurt, Germany.
SUNDAY, OCTOBER 17
FRANKFURT-HEIDELBERG
After arriving in Frankfurt, enjoy private transportation to our four star hotel in Heidelberg, the Leonardo City Centre Hotel. Enjoy some free time exploring Germany's longest pedestrian zone in Old Town. Later in the afternoon we'll meet our local guide for a stroll along the Philosopher's Walk with its sweeping panoramic views of the Neckar Valley. This area is famous for inspiring the works of poets like Joseph Van Eichendorff and Friedrich Holderlin. Tonight we'll gather for a spirited welcome dinner at a traditional beer hall, like the one depicted in "The Student Prince" by German playwright Wilhelm Meyer Forster. (D)
MONDAY, OCTOBER 18
HEIDELBERG
After a hearty German breakfast we'll board our private coach for a tour of Heidelberg. Highlights include: the Old Bridge, Church of the Holy Spirit and Germany's oldest University, with its imposing library and students' prison. We'll explore the Heidelberg Castle ruins then take a funicular railway ride back to Old Town where we'll meet the UNESCO City of Literature representative. This city's literary legacy spans the last 500 years. We'll learn about its numerous publishing houses, bookshops and libraries, as well as its annual literature festival and the remarkable number of literary prizes Heidelberg awards to emerging writers, established authors, philosophers and literary impresarios. (B)
TUESDAY, OCTOBER 19
HEIDELBERG-RHINE RIVER CRUISE
We will once again tour via private coach after breakfast. Today we'll visit the UNESCO Lorsch Abbey, an important monastery founded in 764 AD boasting very rare buildings from the Carolingian dynasty such as the famous "Torhall". As an afternoon treat we'll embark on a Rhine River cruise from St. Goarshausen to Rudesheim. This middle route is UNESCO listed and takes us by vineyards, castles and small villages as well as the Loreley Rock. Recommendations for evening dining include: Café Knosel (popular among students and professors); Scharff's Schlossweinstube (elegant Baraque dining hall located in the Prague Castle); Schnookeloch (lively university tavern dating back to 1703); Zur Herrenmuhle (17th century grain mill transformed into a romantic restaurant in Old Town.) (B)
WEDNESDAY, OCTOBER 20
HEIDELBERG-ROTHENBURG-NUREMBERG
Following breakfast and hotel check out, we'll start our drive along the Romantic Road en route to Nuremberg. We'll make a late morning stop in the charming fortress village of Rothenburg ob der Tauber to peruse its narrow streets and enchanting shops. After another short drive we'll arrive at our four star hotel in Nuremberg, the Park Inn by Radisson. Late afternoon we'll have the opportunity to partake in a tour of the Memorium Nuremberg Trials. We recommend selecting one of the town's many Michelin rated restaurants for your dinner this evening. (B)
THURSDAY, OCTOBER 21
NUREMBERG-PILZEN-PRAGUE
Enjoy one last German breakfast before we make our journey east to the Czech Republic. On our way to Prague, we'll stop in Pilzen for a tour and tasting at the Urquell Brewery Visitor Center. The afternoon and evening are yours to enjoy once we check in to our five star hotel, the Ambassador Zlata Husa, on Wenceslas Square in Prague. You can choose to stay with the day's theme and learn about the history of beer at the Prague Beer Museum or perhaps raise a toast to an American literary icon at the Hemingway Bar. If spooky mystery novels are your thing, you could join the Old Town Ghost & Vampire Walking Tour. For a refined cultural experience, we recommend dining at the Dancing Building followed by a performance at the prestigious Prague National Theatre. (B)
FRIDAY, OCTOBER 22
PRAGUE
After breakfast, we will take a walking tour with our local guide to explore Prague's UNESCO Historic Centre. The area remains remarkably faithful to its medieval roots with a wealth of monuments and landmarks. We will have entrance included to Old Town Hall and Tower + New Town Hall Tower. This afternoon we'll meet the representative of Prague's UNESCO City of Literature and learn about the city's acclaimed International Poetry, Theatre and Writer's Festivals as well as its 200+ bookshops and literary cafes. If time allows we may even get a tour of the Franz Kafka museum to view many of his original and first edition works. (B)
SATURDAY, OCTOBER 23
PRAGUE
Today after a delicious Bohemian breakfast at our hotel, we'll delight in a half-day tour including a special stop at the world's most beautiful library, the Klementinum. We'll be privy to a private guided tour of the Baraque Hall, the Meridian Hall and the newly restored Astronomical Clock Tower. Following the tour we highly recommend a visit to the 12th century Strahov Monastary which houses thousands of Bible editions and over 3,000 original manuscripts in its extraordinary Theological & Philosophical Hall Library. This evening we'll meander through the pages of time for a truly unique theatre and dining experience at the U Pavouka historical medieval tavern. (B, D)
SUNDAY, OCTOBER 24
FLY HOME
After breakfast, we will transfer to the Prague airport via private coach after an inspiring week visiting two UNESCO Cities of Literature. (B)
AIRFARE
Airfare will be available beginning November 23, 2020.
Included:
Fully Escorted
7-night accommodations, taxes and luggage handling
Sightseeing and admissions as per the itinerary
7 full breakfasts (B) and 2 dinners (D), as specified
For more information about this tour and to request a full brochure – contact: aimee@duagency.com