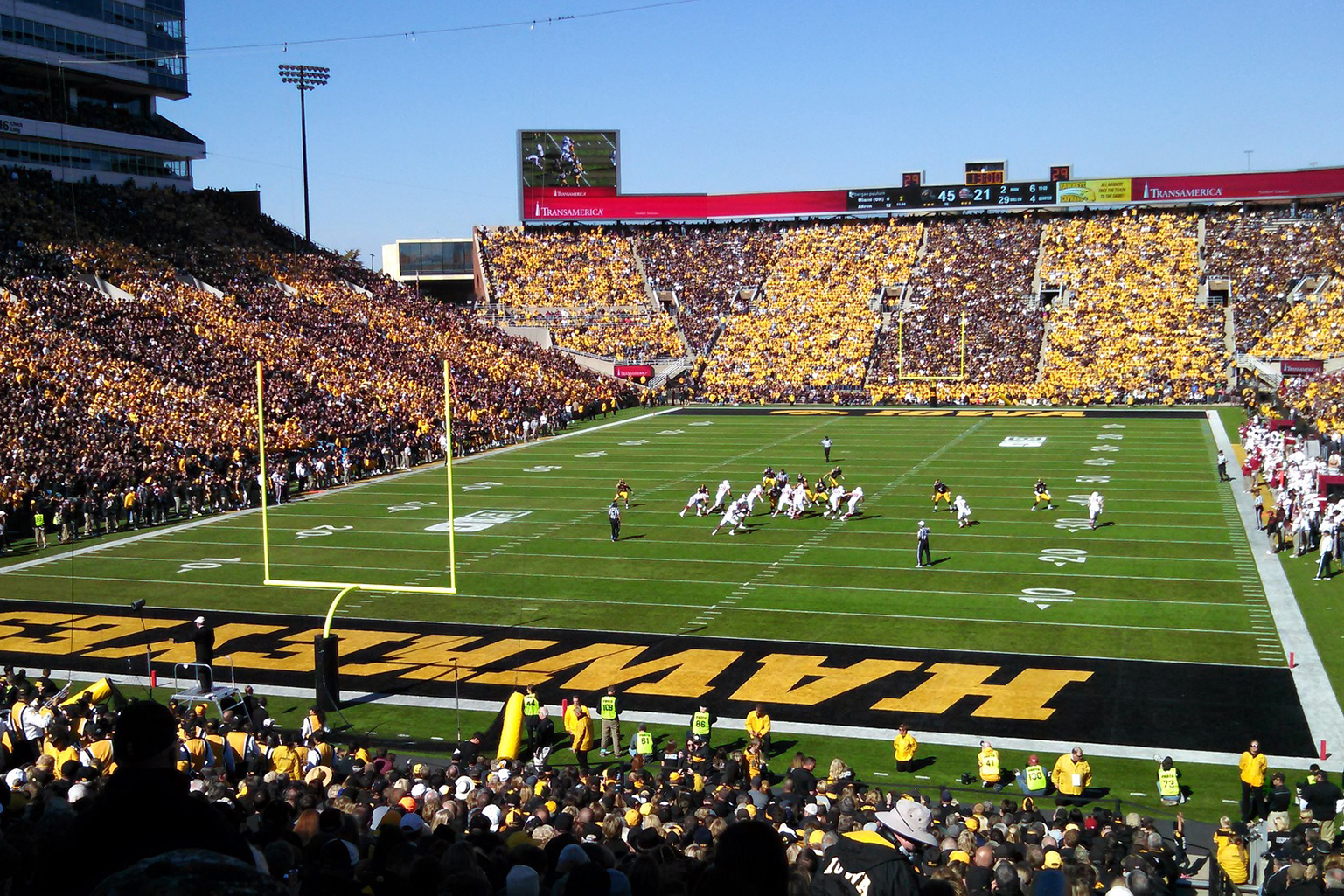 UNIVERSITY OF IOWA HAWKEYES – POST SEASON
Register today to receive inside travel information for post-season games as soon as we have it!
Potential post-season games could include:
Peach Bowl – 12/30/21
Las Vegas Bowl - 12/30/21
Music City Bowl - 12/30/21
Rose Bowl – 1/1/22
Fiesta Bowl – 1/1/22
Citrus Bowl – 1/1/22
Our Bowl Game Package includes:
Air charter service from the Eastern Iowa Airport
Roundtrip motor coach service from and to the airport
Hotel accommodations in desirable locations
Game day transfers
Game tickets - optional (including Club Level seating when available)
Hospitality and fan desk at the hotel
Bowl game package sales will be available online or by phone shortly after the destination is announced on December 4th.
*Land-only packages will be available.
Don't miss out on your chance to cheer on the Hawks!
Register HERE