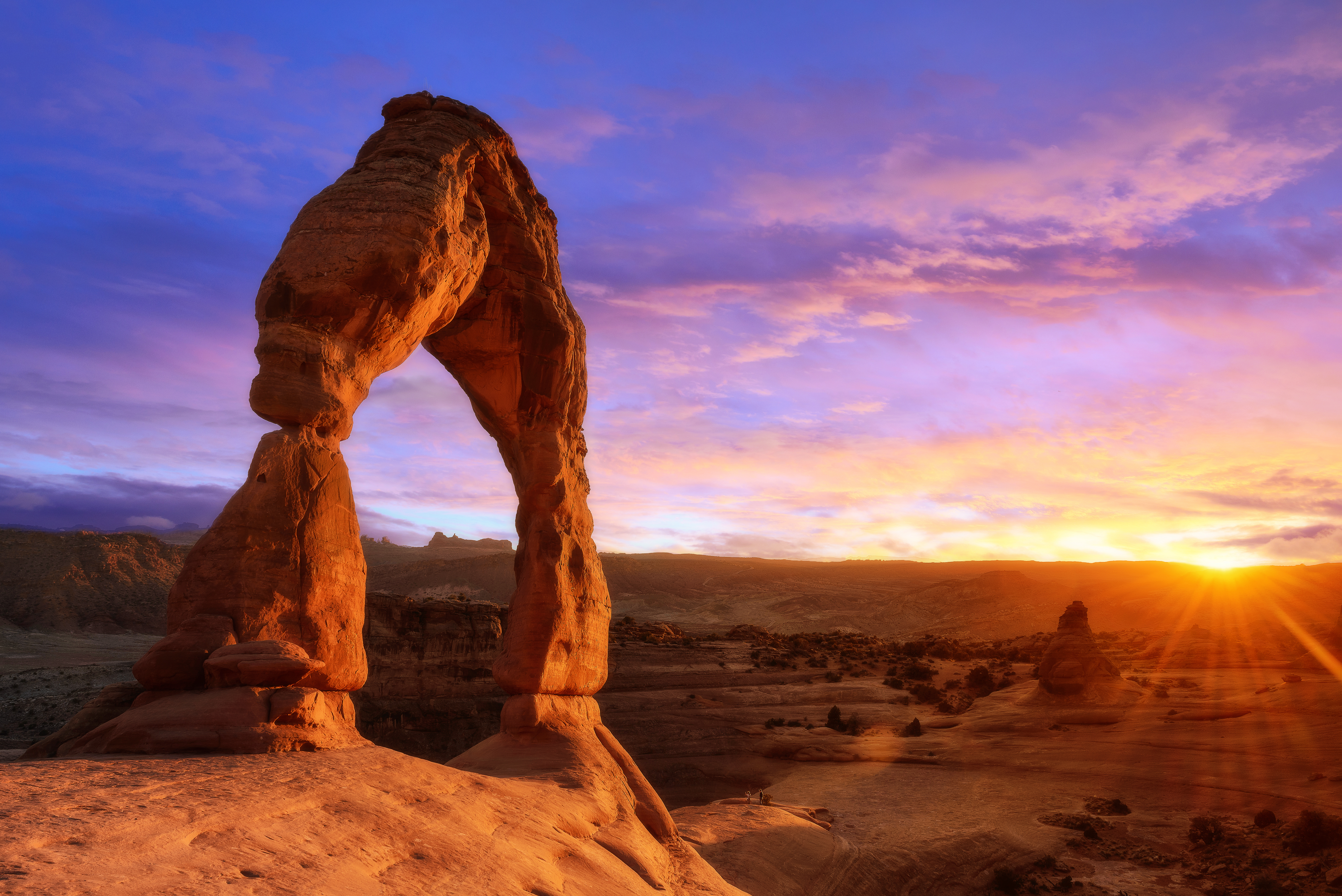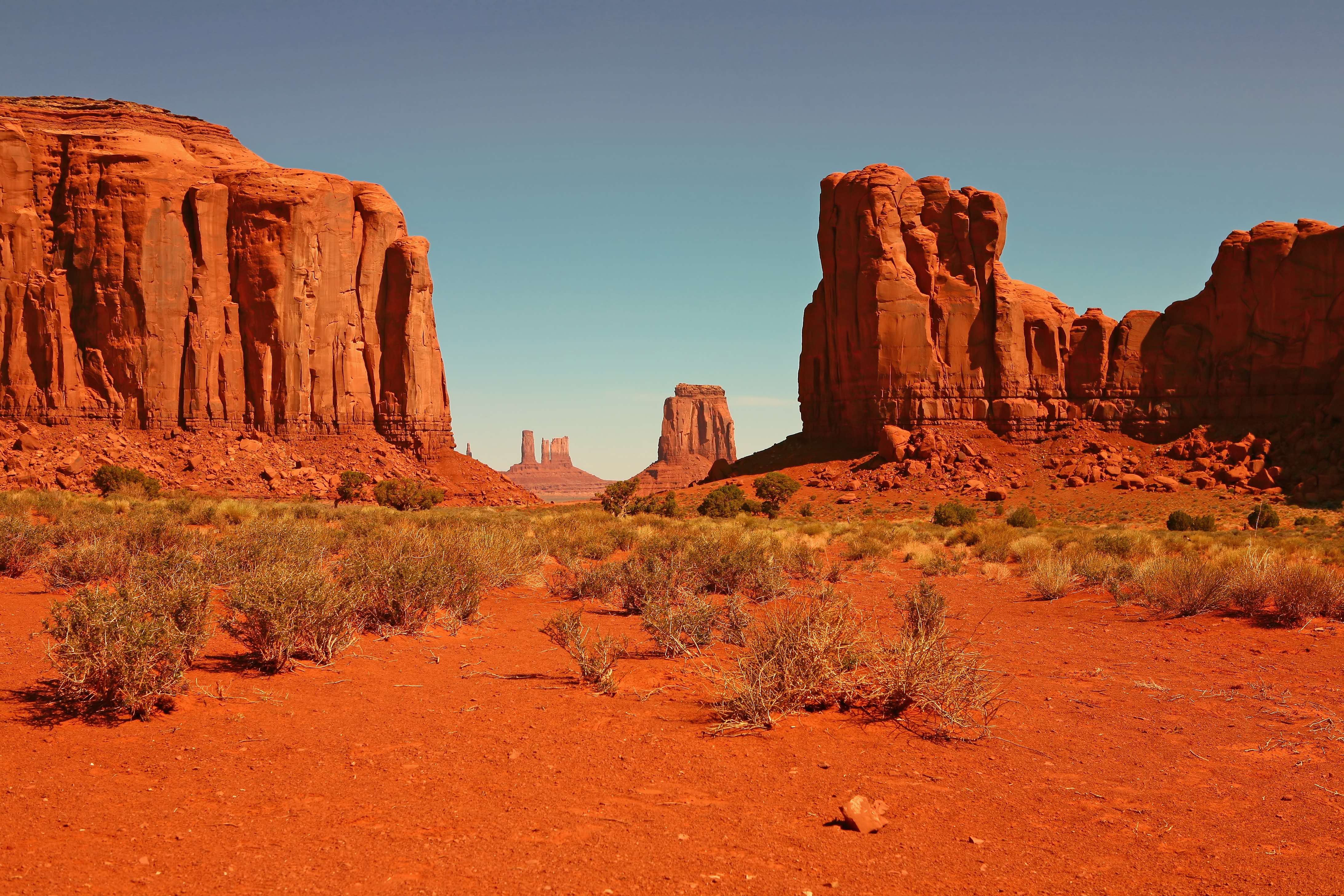 Utah's National Parks
Dates: April 16-22, 2023
Duration: 7Days
Visiting our outstanding USA National Parks is a must on everyone's bucket list.  This Utah tour includes several of them - all from the convenience of staying in one hotel.
To request a full brochure – call Lori 319-393-1359 or email: Lori@duagency.com
SUNDAY, APRIL 16: ARRIVE IN GRAND JUNCTION, COLORADO
Upon arrival we transfer to our hotel. The 'River City' extends a warm welcome as our gateway to an in-depth encounter to explore Utah's National Parks. Enjoy a Welcome Dinner this evening and get acquainted with your traveling companions. (D)
MONDAY, APRIL 17: DRIVE TO MOAB
This morning travel to see the Colorado National Monument along the Rim Rock Drive. Then enjoy Wine Tasting in Colorado's burgeoning wine region near Grand Junction. Later head to Utah and travel along Scenic Byway 128 referred to by locals as the River Road and one of the most beautiful and breathtaking drives imaginable. Travel through canyons carved by the Colorado River and see the iconic Fisher Towers, towering cliffs and mesas, incredible rock formations, beautiful ranch resorts, painted canyons and enough red rock to overload the senses. We check into our hotel in Moab and unpack for a five-night stay before joining for dinner. (B,D)
TUESDAY, APRIL 18: CANYONLANDS NATIONAL PARK - DEAD HORSE POINT STATE PARK
Today visit Canyonlands National Park featuring deeply eroded canyons interspersed with sheer-sided mesas and a variety of spires, arches and unusual rock formations. The area was established as a national park in 1964 and is known for its dramatic desert landscape carved by the Colorado River. Later stop at Dead Horse Point State Park, towering high above the Colorado River offering breathtaking views of canyon country and the snaking Colorado River. This afternoon an optional Hummer ride will be available. (B)
WEDNESDAY, APRIL 19: MONUMENT VALLEY
This morning embark on a full day adventure to Monument Valley. Enter the Monument Valley Navajo Tribal area offering vistas of stunning rock formations on your way to Monument Valley, the most filmed area in the west. Enjoy an included lunch at Goulding's Lodge and free time to visit Goulding's Museum & Trading Post to see a collection of Indian artifacts and a movie set from a John Wayne film. Later enjoy a Monument Valley Scenic Drive Tour with a knowledgeable Navajo guide aboard a four-wheel vehicle. Explore the areas oddly shaped monoliths, buttes and mesas of red sandstone. This area was the setting for some of John Ford's most memorable films. Return early this evening to Moab. (B,L)
THURSDAY, APRIL 20: CAPITOL REEF NATIONAL PARK
We start this morning with a scenic drive to visit Capitol Reef National Park, which lies in Utah's south-central desert. The area is an oasis of colorful sandstone cliffs, impressive domes, and soaring monoliths, and was designated as a national park in 1971. The park got its name from the great white rock formations which resemble the U.S. Capitol building, and from the sheer cliffs that presented a barrier to early travelers. Early inhabitants referred to the area as the "land of the sleeping rainbow" because of its beautiful contrasts: multi-colored sandstone surrounded by verdant riverbanks and arid desert vegetation. Stop at several points of interest including Hickman Bridge and the Visitor Center to learn more about this national treasure. The evening in Moab is at your own pace. (B)
FRIDAY, APRIL 21: ARCHES NATIONAL PARK - CANYONLANDS BY NIGHT
This morning tour Arches National Park, one of our country's great national parks. Explore and see some of the famous arches, over 2,000 in total and marvel at other red rock formations and canyons. This red-rock wonderland will amaze you with its contrasting colors and formations. The afternoon is free to relax or explore Moab on your own. This evening enjoy your Farewell Dinner at Canyonlands by Night. The experience features a cowboy-style Dutch oven meal followed by an evening Colorado River Cruise down the calm-water section of the river. The cruise guide will point out things of interest then as darkness settles the unique 40,000 watt natural light & narrated sound show begins on the illuminated canyon walls above the river. (B,D)
SATURDAY, APRIL 22: RETURN HOME
Depart Moab and transfer to Grand Junction for your flight home filled with wonderful memories of your time and adventures in Utah. (B)
HIGHLIGHTS
Arches National Park
Capitol Reef National Park
Canyonlands National Park
Dead Horse Point State Park
Canyonlands by Night Cruise
Grand Junction, Colorado
Scenic Byway 128
Colorado National Monument
Monument Valley
Monument Valley Scenic Drive Tour
Lunch at Goulding's Lodge
Goulding's Museum & Trading Post
Colorado Wine Tasting
INCLUSIONS
6 Nights First Class Hotels
10 Meals: 6 Breakfasts, 1 Lunch & 3 Dinners
Sightseeing per Itinerary
Admissions per Itinerary
Baggage Handling at Hotels
Transfers airport to hotel, hotel to airport
You may also like

See why the Hawaiian Islands are synonymous to paradise. Join us on this 4 island adventure of Hawaii as we enjoy the sun and warmth!