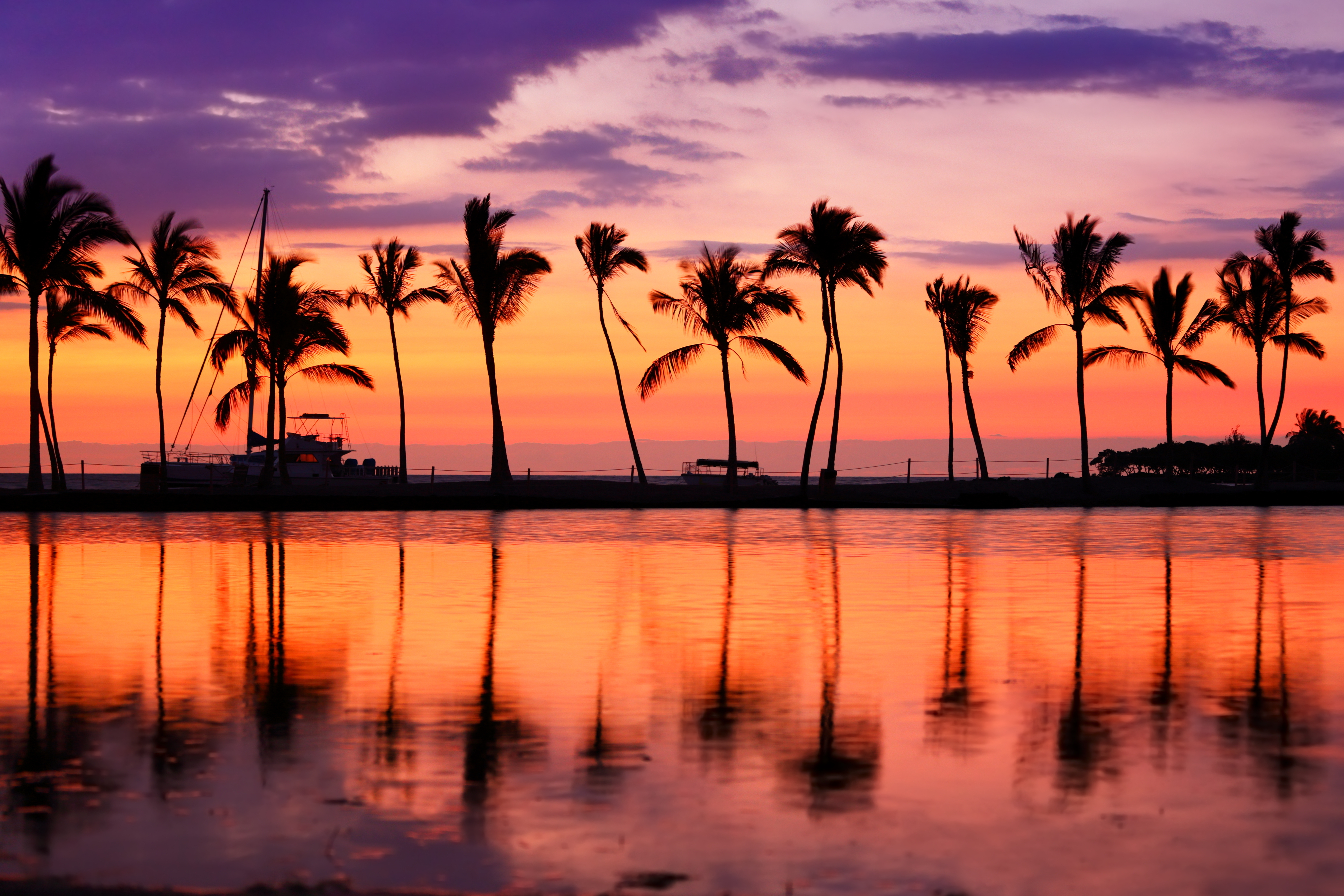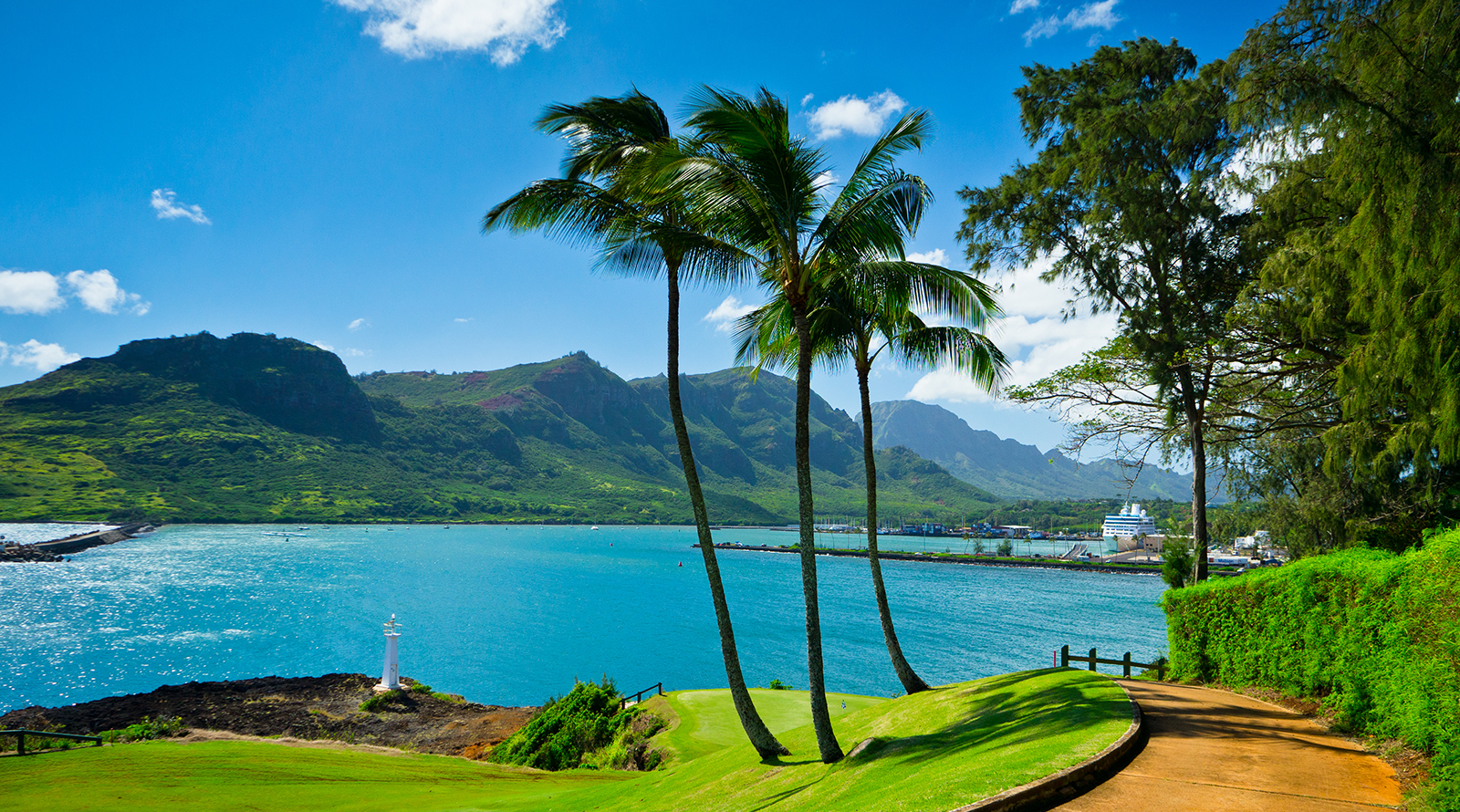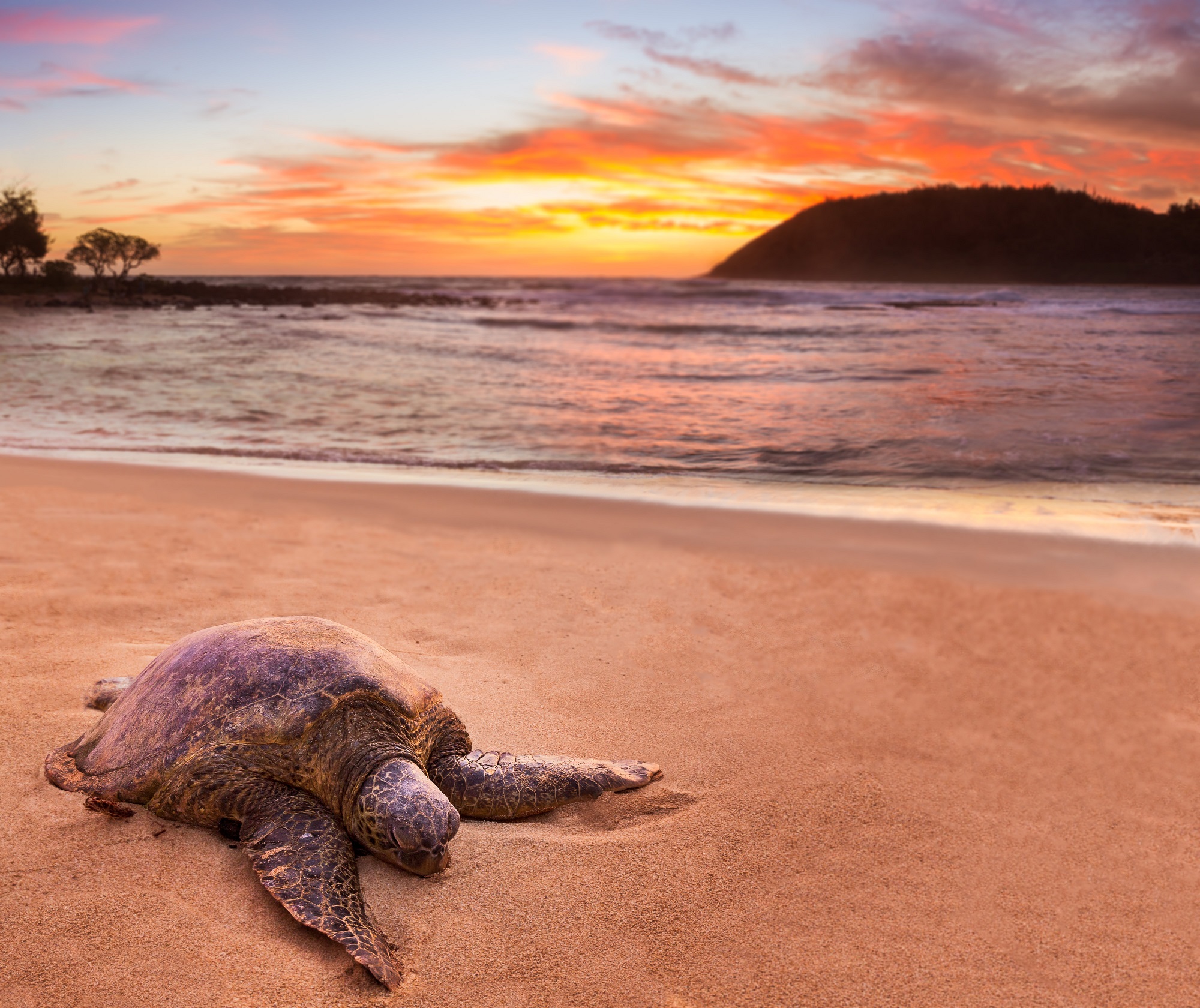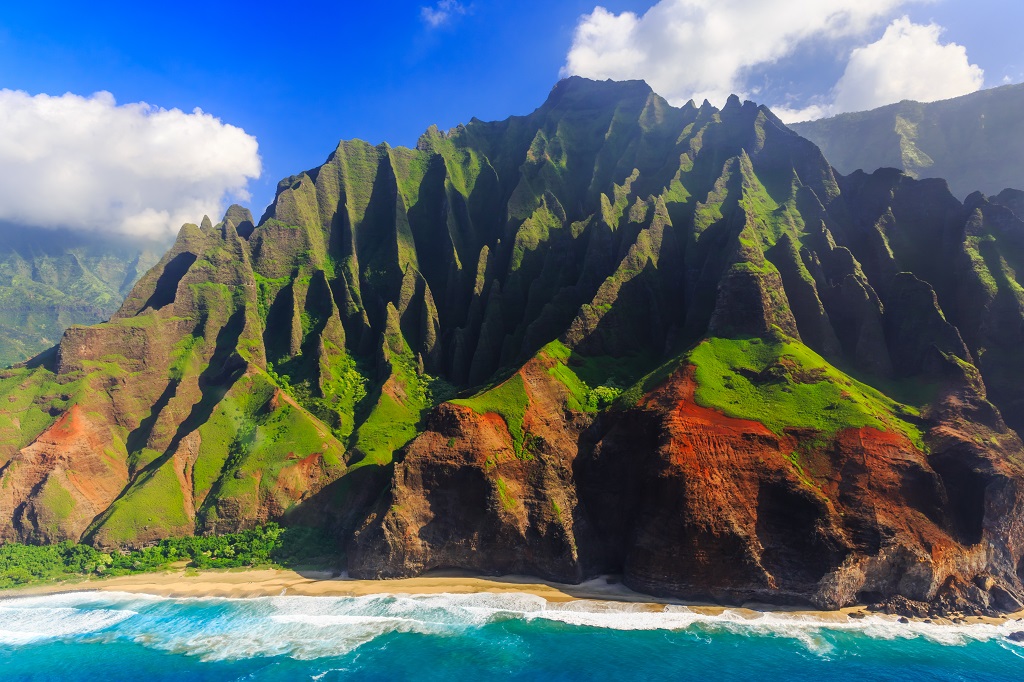 WMT's Hawaiian Cruise
Dates: March 22- April 1, 2023
See why the Hawaiian Islands are synonymous to paradise. We will enjoy a couple of nights in Waikiki on the island of Oahu with plenty of time to explore. Then we board the ship for the 7-night cruise to Maui, the Island of Hawaii and Kauai. You will be surrounded with a bounty of beauty and natural wonders such as clear turquoise waters, waterfalls, volcanoes, rugged landscapes, lush rainforests and so much more!  There are so many picture-perfect views – plus the easy of traveling by cruise ship and enjoying the evenings with other fun fellow travelers.
To request a full brochure – call Lori 319-393-1359 or email: Lori@duagency.com
Wednesday, March 22: Depart for Hawai'i
Our flight departs for Hawaii. Upon our late afternoon arrival in Honolulu, we will transfer to our hotel for our next 3 nights. Steps from the azure blue waters and soft sands of Waikiki Beach, the resort provides the perfect place for those who want to make the most of their island experience and connect with the heart of Hawaii. Explore the area or relax the rest of the day as we will be ready for an early bedtime after a long day of travel!
Thursday, March 23: Waikiki, Oʻahu
Start your day off with a beautiful scenic tour of O`ahu's famous North Shore. Stop at the Dole Plantation. You'll also see famous surf spots, including Waimea Bay, Sunset Beach and Ehukai Beach (Banzai Pipeline). During winter, these spots are known for monstrous waves reaching 20 to 40 feet. Enjoy the afternoon at the Polynesian Cultural Center, and experience authentic island villages showcasing the traditional lifestyles of some of Hawaii's original descendants from Samoa, New Zealand, Fiji, Tonga and Tahiti. Go native with a variety of interactive experiences from island games and tantalizing dances during the festive canoe pageant.
Friday, March 24: Waikiki, Oʻahu
Immerse yourself in history. We will visit the Punchbowl Crater, home of the National Memorial Cemetery of the Pacific. Travel through downtown, you'll see the state capitol building, the governor's mansion, Iolani Palace (the only royal palace in the United States) and the imposing King Kamehameha statue. From there, we will visit Pearl Harbor, taking a boat shuttle to the USS Arizona Memorial, a floating memorial built over the sunken hull of the Battleship USS Arizona, the final resting place for many of the ship's crew.
We'll then tour the USS Bowfin, the submarine known as the "Pearl Harbor Avenger," and get a close look at its torpedo room, engine room and sleeping quarters. Then we'll have the chance to explore the decks of the 60,000-ton battleship USS Missouri's "Mighty Mo". Our afternoon continues at the Pacific Aviation Museum, within former WWII airplane hangars on Pearl Harbor's Ford Island.
Saturday, March 25: Waikiki, Oʻahu (Embarkation)
Enjoy a scenic drive showcasing the mystical and dramatic cliffs along the Ko`olau Mountain Range and gorgeous ocean views. At Kualoa Ranch, step back in time and learn how ancient Hawaiians lived and thrived as a people. Enjoy interactive experiences showing the many uses of the taro plant, ti leaves and other plants. Witness the process of turning taro roots into poi, learn the cultural history of hula, and try your hand at learning an authentic hula dance as well as making leis out of native plants. After we take a movie tour of sites, we'll transfer and board our ship for our 7-Day Hawai'i cruise. With daily optional excursions, your vacation can be as busy or relaxing as you please. (D)
Sunday, March 26: Kahului, Maui
We'll have 2 full days to explore as our ship will be docked overnight. Explore the fascinating history of the town of Lahaina. Plant yourself on a pristine beach, or play one of the world's most beautiful golf courses. Perhaps experience the magnificent scenery along the famed Road to Hana while taking in the rugged coastline, lush hillsides and tumbling waterfalls of this spectacular landscape. (B,L,D)
Monday, March 27: Kahului, Maui
Today you may opt to rise in the wee hours to travel from sea level to 10,000 feet to see the top of the massive volcano Haleakala with its vast crater. Watch as the sunrise spreads its glow across the landscape. From the summit you'll view spectacular island scenery and the immense crater of volcanic rock. (B,L,D)
Tuesday, March 28: Hilo, Hawai'i
The Hilo region is blessed with dramatic waterfalls, fertile rainforests and blooming gardens. The entire city of Hilo has a tropical rainforest climate with spectacular tropical flowers at every turn. You might take a tour of the Botanical Gardens and wander amidst 2,000 species of tropical flowers. Or visit the 80 foot tall Rainbow Falls. At the Volcanoes National Park, the home to one of the active volcanoes in the world, you can visit the museum and learn about the Kilauea Volcano. (B,L,D)
Wednesday, March 29: Kona, Hawai'i
Let the sunny, warm weather and crystal blue waters entice you with opportunities to snorkel to explore sea caves and lava tubes, maybe try some famous deep-sea fishing, or do some diving for a chance to see dolphins, manta rays and green sea turtles. Or go to Kona Coffee for a tour and taste of the award winning coffee, and melt-in-your-mouth chocolate from the Original Hawaiian Chocolate Factory. (B,L,D)
Thursday, March 30: Nawiliwili, Kauai
Famous for its jagged green mountains, white-sand beaches and tropical landscapes - this beauty has made the perfect backdrop for more that 60 Hollywood movies. There are several optional tours for zip lining, horseback riding, ATVs, kayaking, tubing or helicopter flights to explore the "Garden Isle". Perhaps sail to the base of the imposing, emerald green sea cliffs dotted with sea caves and cascading waterfalls and then snorkel crystal-clear waters teeming with marine life. (B,L,D)
Friday, March 31: Nawiliwili, Kauai and Napali Coast
Our ship is docked overnight, so you can continue exploring today. Take time to discover the 3,000-foot-deep Waimea Canyon, the Grand Canyon of Hawaii. This breathtaking gorge in the heart of Kauai is one of the island's most dramatic natural attractions. Perhaps board a flat-bottom boat and journey up the tranquil Wailua River as it floats past lush jungle landscapes on the way to Fern Grotto and pay a visit to Opaekaa Falls.  As our ship departs and sails away, we will have views of the famous and rough terrain of the Napali Coast. (B,L,D)
Saturday, April 1 & Sunday, April 2: Honolulu, Oahu (Disembarkation)
After breakfast we disembark the ship for our return flight with our new friends and wonderful memories of paradise. We will return home on Sunday. (B)
BONUS WHILE ON THE CRUISE
FREE Premium Drink Package, 250 FREE WiFi minutes per cabin, 2 Nights Specialty Dining AND $50 Shore Excursion Credit per cabin
OCEANVIEW AND BALCONY CABIN: Receive all of the above
INSIDE CABIN may select 2 of the options listed above.
Included Highlights: 
Fully escorted by Travel Leaders/Destinations Unlimited's Lori Nietert
Transfers from the airport to hotel, hotel to ship, ship to airport
3-night hotel accommodations in Honolulu
O'ahu sightseeing & admissions as per the itinerary
7-night cabin accommodations on the Pride of America
7 breakfasts, 6 lunches, 7 dinners
Not included:
Airfare (group air available)
Optional tours and shore excursions
Tips & Shipboard Gratuities
Government taxes, port charges and fees (value $512 per person)
Drink Package & Specialty Dining Package gratuities ($154.40 per person)
Travel Insurance