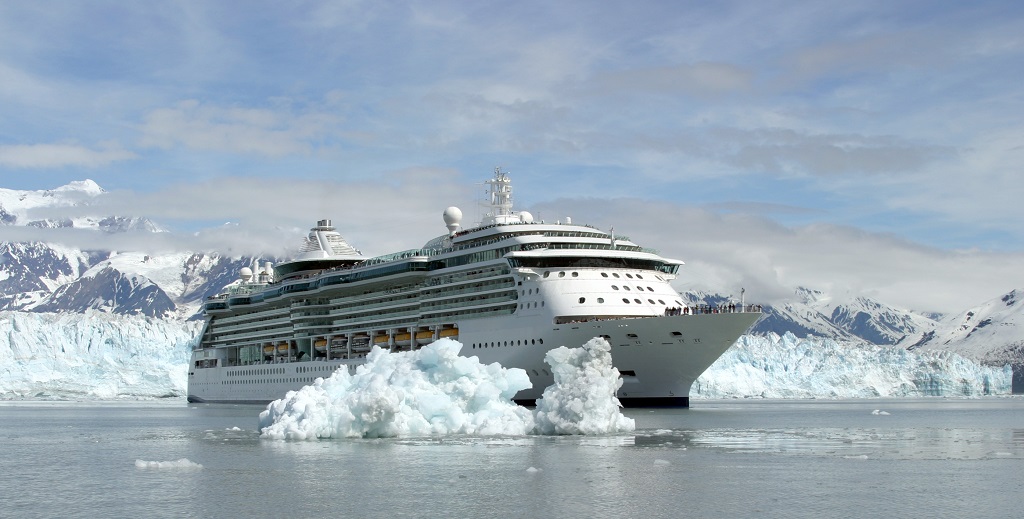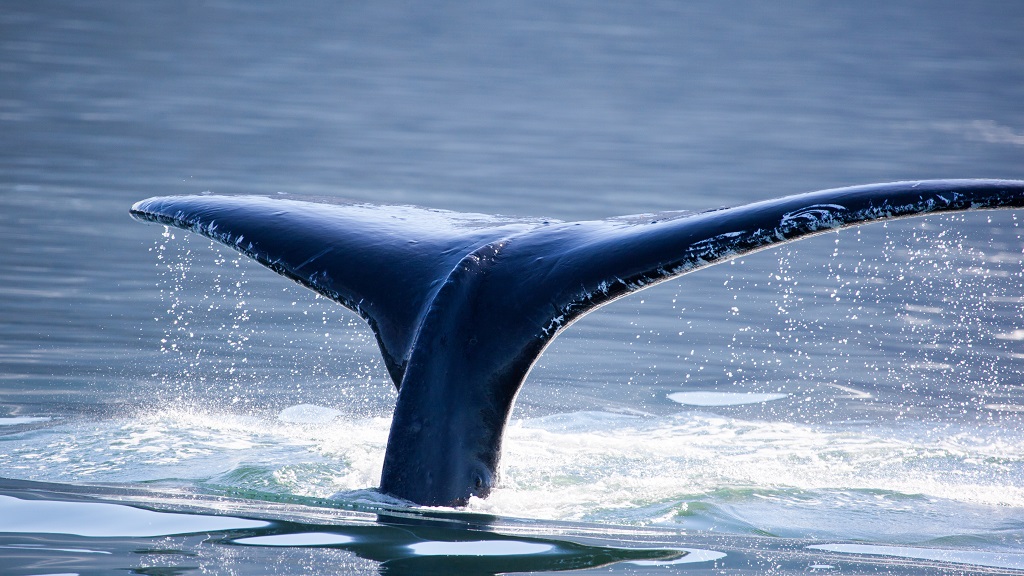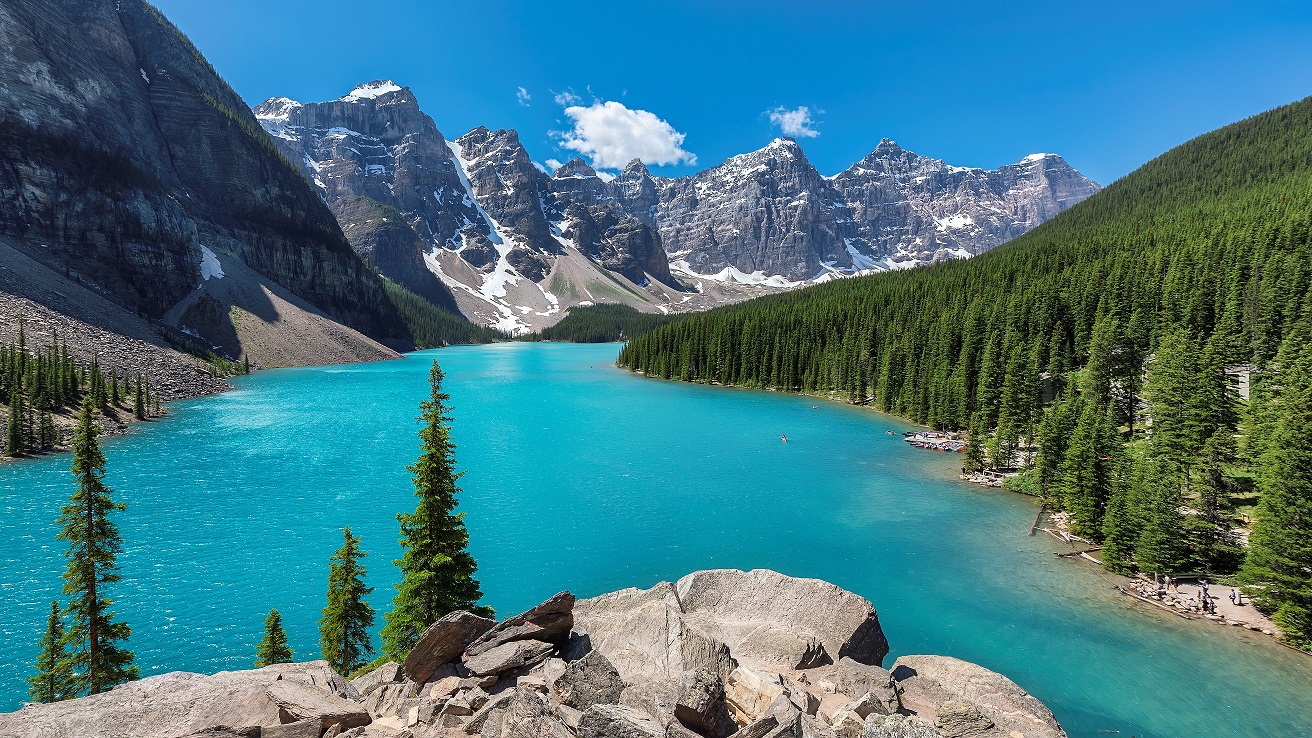 WMT's 28th Annual Alaska Cruise Tour with Optional Canadian Rockies
Vacation your way – choose the Canadian Rockies, the Alaskan cruise – or both for a vacation of a lifetime! Words and photos cannot adequately capture the beauty of the Canadian Rockies on this 11-day tour to a land of majestic and jagged mountain peaks, fascinating wildlife, alpine meadows, waterfalls, sparkling glaciers, crystal-clear lakes and breathtaking scenery. Relax and be pampered on a 7-day cruise with stops at quaint mining towns and adorable cities, plus cruising by beautiful sites and glaciers. Select either or both for indescribable beauty!
Informational Meeting
Wednesday, August 5 at 10 a.m.
Downtown Travel Leaders / Destinations Unlimited Office
Click HERE to RSVP now or call (319) 393-1359.
Opt to join us for the 28th Annual WMT's Alaska Cruise, the Canadian Rockies OR both!
SATURDAY, JUNE 12
DEPART FOR VANCOUVER, BRITISH COLUMBIA
Depart from Cedar Rapids and arrive in Vancouver for a pre-night stay.
SUNDAY, JUNE 13
VANCOUVER, BRITISH COLUMBIA-BOARD SHIP
Today we board the ship and prepare for our journey to Alaska! (D)
MONDAY, JUNE 14
INSIDE PASSAGE (CRUISING)
No better way to enjoy the cruise than a relaxing day at sea with breathtaking sightseeing along the way of British Columbia's Inside Passage. We'll keep an eye out for wildlife sightings such as: salmon sharks, white spirit bears and seabirds. (B, L, D)
TUESDAY, JUNE 15
KETCHIKAN, ALASKA
Ketchikan is canned the salmon capital of the world and is also home to three tribes of Northwest Coast Indians, making it a fantastic cultural stop.  (B, L, D)
WEDNESDAY, JUNE 16
JUNEAU, ALASKA
Alaska's remote state capital is a fantastic place to dive into nature with its snowcapped mountains, misty rainforests, massive glaciers and bounty of wildlife. Downtown offers centuries-old bars, boutique shops and historic landmarks. (B, L, D)
THURSDAY, JUNE 17
SKAGWAY, ALASKA
The tiny town of Skagway still looks like it did during the Klondike Gold Rush over 100 years ago— and today it remains an outpost for thrilling Alaskan adventure. If outdoor adventure is more your thing, there are plenty of ways to amp up the adrenaline, from sledding with Alaskan Huskies on Laughton Glacier to rafting Lynn Canal, the longest fjord in North America. (B, L, D)
FRIDAY, JUNE 18
TRACY ARM FJORD
See active glaciers carved into 7,000-foot-tall mountain peaks and plunging waterfalls burrowed into evergreen-clad cliffs. Glimpse native wildlife and watch deep blue icebergs float past the ship. (B, L, D)
SATURDAY, JUNE 19
CRUISING
Wrapping up the cruise, we enjoy a full day cruising with the opportunity to relax. There is however plenty to do onboard including mini golf and a rock climbing wall. (B, L, D)
SUNDAY, JUNE 20
VANCOUVER, BRITISH COLUMBIA-DISEMBARK SHIP
Following a relaxing 7-day cruise of Alaska, your journey will either take you on a return flight home or you will stay in Vancouver to begin the Canadian Rockies portion of the tour! (B)
SUNDAY, JUNE 20
VANCOUVER, BRITISH COLUMBIA—TRANSFER TO HOTEL
You will join the group today either after departing the Alaska Cruise or after a pre night stay on June 19 if you're just starting your journey. Enjoy the day at your leisure before a group dinner this evening. (D)
MONDAY, JUNE 21
VANCOUVER-VICTORIA
This morning, tour Vancouver, including the waterfront, Chinatown, and Stanley Park with its old-growth evergreen forests and totem poles. Catch the BC ferry over to Vancouver Island and Victoria. Visit world-famous Globus Local Favorite Butchart Gardens, followed by a special dinner in the former historic greenhouse overlooking the gardens. (B, D)
TUESDAY, JUNE 22
VICTORIA
The day is free to explore on your own; perhaps consider an optional marine wildlife and whale-watching trip. Shoppers will love Government Street's elegant shops and Market Square's specialty stores, while history buffs should be sure to visit the Royal British Columbia Museum. (B)
WEDNESDAY, JUNE 23
VICTORIA-WHISTLER
Today, board a BC ferry  and cross the Strait of Georgia and cruise through the spectacular Gulf Islands, an archipelago known for its Mediterranean-type climate. Stop at Shannon Falls, where a boardwalk leads to a viewing platform near the base of the roaring falls. On to the alpine resort of Whistler at the base of breathtaking Blackcomb Mountain to explore the 2010 Winter Olympics' sites. (B)
THURSDAY, JUNE 24
WHISTLER
This morning, enjoy a visit and private breakfast at the Squamish Lil'wat Cultural Centre, dedicated to the history and culture of the First Nations people. The rest of the day is free to explore all that Whistler has to offer. You might enjoy a trip on Whistler's Peak2Peak Gondola, connecting Whistler and Blackcomb Mountains. Enjoy spectacular scenery and incredible photo opportunities as you travel via the longest unsupported gondola span in the world. Other options include a walk in the tree tops, a sightseeing excursion by air, shopping in the village, or just relaxing at your resort. (B)
FRIDAY, JUNE 25
WHISTLER-SUN PEAKS
This morning, journey north through the heart of the magnificent Cariboo region. Spectacular scenery abounds as you pass by rolling hills, deeply incised rivers, and sparkling lakes. Afternoon arrival in Sun Peaks with the balance of the day at leisure. You may take advantage of an optional (weather pending) canoe trip on Lake McGillivray, where, surrounded by beautiful scenery, you learn about Canada's fur trade. (B)
SATURDAY, JUNE 26
SUN PEAKS-JASPER
Continue north, following Yellowhead Highway and hugging the mighty North Thompson River, into the province of Alberta. See the base of 12,972-foot Mount Robson (the highest point in the Canadian Rockies) before entering Jasper National Park. Marvel at the precipitous gorges, snow-capped summits, and lakes of exquisite blues and greens in this wild mountain wilderness. Before arriving at your hotel, perhaps take an optional float trip down the historic Athabasca River, where your experienced guide will navigate as you absorb the splendor of Jasper National Park. (B, D)
SUNDAY, JUNE 27
JASPER-EXCURSION TO MALIGNE LAKE
Enjoy a sightseeing tour to see Jasper's unspoiled beauty. Afterward, travel to glacial Maligne Lake for a narrated cruise to Spirit Island. On the return journey, stop to view Maligne Canyon. Balance of the day is at leisure to explore Jasper on your own. (B)
MONDAY, JUNE 28
JASPER-COLUMBIA ICEFIELD-LAKE LOUISE-BANFF
This morning, travel through Jasper National Park on Icefields Parkway to the 750-foot-thick Columbia Icefield for a thrilling Ice Explorer Ride. Climb Sunwapta Pass to savor stunning vistas of alpine meadows, waterfalls, and massive glaciers, then scale Bow Pass with splendid views. Next, stop at Lake Louise, whose green-blue waters form a perfect mirror reflection of Mount Victoria. Continue into Banff National Park. (B)
TUESDAY, JUNE 29
BANFF
Breakfast this morning is served on top of Sulphur Mountain. Take a scenic ride on the Banff Gondola to the top of the mountain and then enjoy spectacular views of the valley below as you savor a flavorful meal. Additional sightseeing in Banff includes a visit to Bow Falls. The balance of the day is at leisure. Consider an optional flightseeing trip for a bird's-eye view of the Rockies. This evening, enjoy a farewell dinner together. (B, D)
WEDNESDAY, JUNE 30
BANFF-CALGARY-RETURN HOME
Today we will transfer to Calgary International Airport and return home following a tour of the Canadian Rockies and perhaps also of Alaska. (B)
Choose From:
A) Alaska Cruise
B) Both: Alaska Cruise & Canadian Rockies tour
C) Canadian Rockies
A. Alaska Cruise Pricing:
STATEROOM

CATEGORY

DOUBLE OCCUPANCY
SINGLE OCCUPANCY*
Balcony
$2613
$4023
Outside
$2240
$3280
Inside
$1995
$2795
B. Both Tours Pricing:
When you book BOTH the Alaska Cruise and the Canadian Rockies tour,
SAVE $300 per person!
C. Canadian Rockies Pricing:
Double Occupancy: $3395 per person
Single Occupancy:  $3655 per person
Deposit:
Deposit of $750.00 per person is required to confirm your reservation.
Final Payment:
Final Payment is due on or before February 12, 2021.
Cancellation Policy:
Deposit is nonrefundable. After February 12, 2021, final payment is nonrefundable.
Included:
Escorted by Travel Leaders / Destinations Unlimited's Lori Nietert
Overnight accommodations and taxes
Transfers
Select meals, per the itinerary
Not included:
Airfare (available August 2020)
Luggage handling and airline baggage fees
Meals not listed in itinerary
Tips and gratuities not listed in itinerary
Travel insurance
TRAVEL INSURANCE
Travel insurance is highly recommended and available through Travel Leaders / Destinations Unlimited. If the insurance premium is paid within 14 days of deposit, pre-existing conditions are covered, some limitations apply. If you decline the insurance offered by the agency, we strongly advise the purchase of travel insurance through another broker.
GROUP PHOTO POLICY
Travel Leaders / Destinations Unlimited reserves the right to take photos during any part of the tour and to use them for promotional purposes. By booking a reservation with Travel Leaders / Destinations Unlimited, group members agree to allow their images to be used in such photos. Group members who prefer that their images not be used are asked to advise their group escort at the beginning of the tour.
ENTRY INTO CANADA
All passengers are required to have a passport valid through December 31, 2021. Non-US citizens must have a valid passport and advise Travel Leaders/ Destinations Unlimited of your nationality at the time of deposit. Anyone with a criminal record (including misdemeanors or alcohol related driving offenses) may be denied entry into Canada.
RESPONSIBILITY
Travel Leaders / Destinations Unlimited, Royal Caribbean International, Globus, iHeartMedia/WMT, escorts and hosts, selected air carrier, selected hotel and ground operators shall have no liability for loss or damage to baggage and property, or for personal injuries or delay due to the acts or omissions of any carrier, hotel operator, restaurant, or any other supplier of services or facilities caused by weather, strike, war, quarantine or for any other reason. Travel Leaders / Destinations Unlimited acts only as an agent for suppliers in selling travel-related services, accepting reservations, and booking services that are not directly supplied by this travel agency (i.e. air and ground transportation, hotel accommodations, meals, tours, etc).
The itinerary, as published, will be followed as closely as possible. If, it is rendered necessary to make changes in this itinerary, the above named providers will not be responsible for any loss or expense caused guests by reason of such change. The above named providers reserve the right to decline to accept or retain any person, whether with or without cause, at any time. It is understood and agreed that a refund may not be made to guests who do not complete a tour for any cause whatsoever. Please note that information on this flyer is based on details available at the time of printing and is subject to change. Please read this contract carefully. Any payment constitutes your acceptance of these terms and conditions.