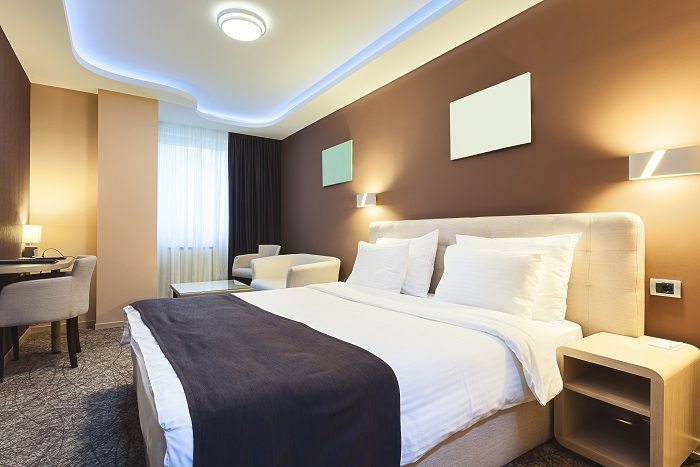 Regardless of the hotel chain or brand you frequent there are some tips we recommend when checking into your hotel that can make your trip better or more enjoyable.
DOS
If the front desk doesn't ask for a credit card and simply agrees to keep the charges on the card they have on file, DO reconfirm what card it is. In some cases we may apply a company ghost card to hold the reservation but to keep reconciliation clean for accounting purposes you may not want it to remain on that card.
DO ask nicely for an upgrade – you never know what you'll get. However, ensure that the upgrade doesn't add any costs to your bill. Tip: Hotels may charge more for a king room than a queen/double room.
DO have the front desk add your e-mail address to your reservation to receive a copy of your final hotel folio. This will help in case you lose your final bill and assist in expediting your reimbursement.
DO inquire about other complimentary services and amenities that might be available to you.
DO enroll in hotel membership programs. Many hotel brands offer amenities to travelers enrolled in their programs and most, if not all, are free memberships.
DO double-check the rate you are confirming. Not all rates are equal and choosing the wrong one can lead to unnecessary expenses or challenges. Saving a couple dollars on a non-refundable rate is great until that one time something comes up and you're out the first night's cost.
DO reach out to the front desk in the event you forgot something at home.
DO call the hotel immediately if you've left something behind.
DO tip your housekeeping staff – it's a thankless job and a job well done means peace of mind for guests. The recommendation is approximately $2-5 per day and by tipping each day of your stay ensures different housekeepers are rewarded.  Leaving a thank you note with the tip can help alleviate any confusion.
DON'TS
DON'T wait to check your room over once you arrive. Cleanliness is key and there could be unwanted guests like bed bugs, and other creatures. Any issues should be reported to the front desk immediately. The sooner those are addressed, the better chance you have for a resolution to them.
DON'T demand an upgrade or special concessions be made. The old adage that you get more flies with honey than with vinegar stands true as ever.
DON'T compromise your safety. Examine the room to ensure all bolts, locks, etc. are secure and in good working order.
DON'T leave the hotel until you check your bill. Mistakes do happen and the best and easiest time to rectify them is directly at the front desk. Waiting until you return home means you will have to contact the hotel's accounting office and it could add more time and stress to resolving the issue.
DON'T forget your departure plan. If you are planning on utilizing the hotel's airport shuttle, you need to confirm whether they require reservations or if the shuttle only operates at certain times or intervals.
DON'T ever confirm your credit card when called by the "front desk". In some instances scammers hang out in hotel lobbies to eavesdrop on your check-in then call your room from the lobby asking your to reconfirm your card number as there was some sort of problem. If you get a call like that, go down to the front desk to work it out in person
DON'T overstay your welcome. Hotels have a check-out time for a reason. It gives housekeeping adequate time to clean the room before it's assigned to the next guest. If you don't get approval for a late check-out you could be looking at unwanted fees for staying beyond the designated time.