Goals and Strategy
Whatever your travel program goals are, your account manager will show you how you can achieve them. We believe in working with each of your school's travel program stakeholders to develop attainable goals (savings, service, supplier, etc.) and detailing the steps it will take to get there. It may involve supplier negotiation, traveler compliance, or booking tool configuration, but wherever you want to be, we'll show you how to get there.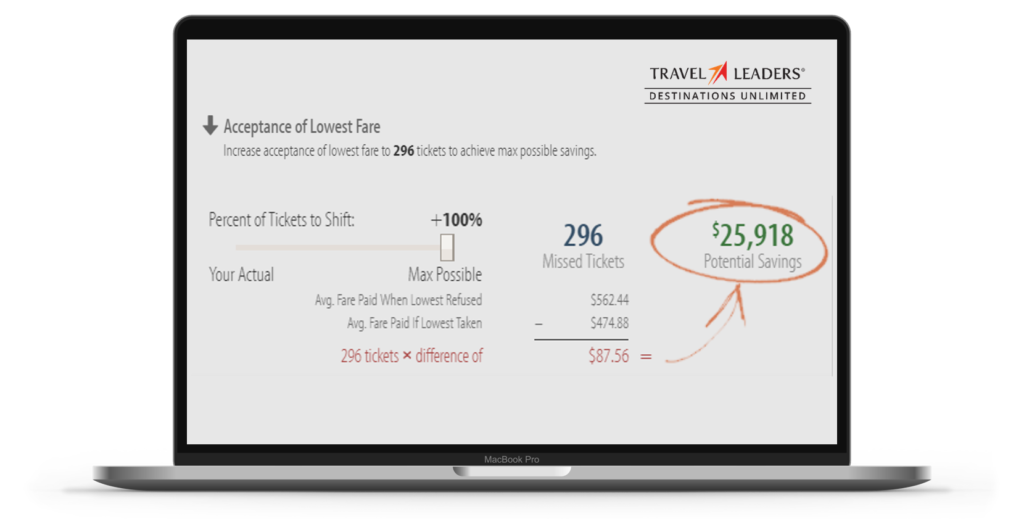 Proactive Management
Successful higher education travel programs require a keen eye to monitor trends in travel patterns, traveler behavior, industry changes and more. That's why our account managers proactively oversee all variables that have the potential to affect the achievement of your program goals. If the program strategy needs to be adjusted to ensure continuous improvement, your account manager will bring it to your attention.
Supplier Optimization
The suppliers you choose to service your travel program are an important decision when working to optimize your travel program. Which airlines are best suited for your school's top city pairs, which hotel brands can provide the best discounts while at the same time providing superior service to your travelers? We'll consult with you to determine the right mix of suppliers for your travel program and manage your agreements with those partners to ensure you receive the right mix of savings and service.
Air
Your account manager will provide you with a detailed analysis of your airline spend, travel patterns and make recommendations for consolidation with carriers that can best service your institution's airline requirements. We'll also assist with supplier negotiations and contracts.
Private Jet
When time is of the essence or when elevated flight options are a necessity, our team will secure your private jet for you. Our relationships with private jet companies gives you access to additional flight options to better support your travel program.
Hotel
Whether your institution has 500 room nights in a particular city or only five, we'll help you drive savings from your hotel stays. We'll utilize our reporting and analytics capabilities to get you a complete view of where your travelers are staying. From there, we can take the lead in negotiating your contracts with your most utilized hotel brands and in those cities where you don't have enough room nights to warrant a contract, you'll be able to utilize or agency negotiated discounts which are part of our Worldwide and Select Hotel Programs.
Ground
Travel Leaders / Destinations Unlimited has several options for your ground transportation needs: rental car, motor coach, transfers, chauffeured services and rail. We can manage your rental car supplier contracts and give you access to our negotiated rates. If rail makes more sense for your travelers, we can handle that, too.
Program Reviews
A detailed analysis of your institution's travel program will be performed by your account manager and will be communicated to your school in your account reviews. Changes in the travel industry and their effect on your program, new savings opportunities, goals trend analysis, strategy review and client feedback are just a few of the topics that will be covered.