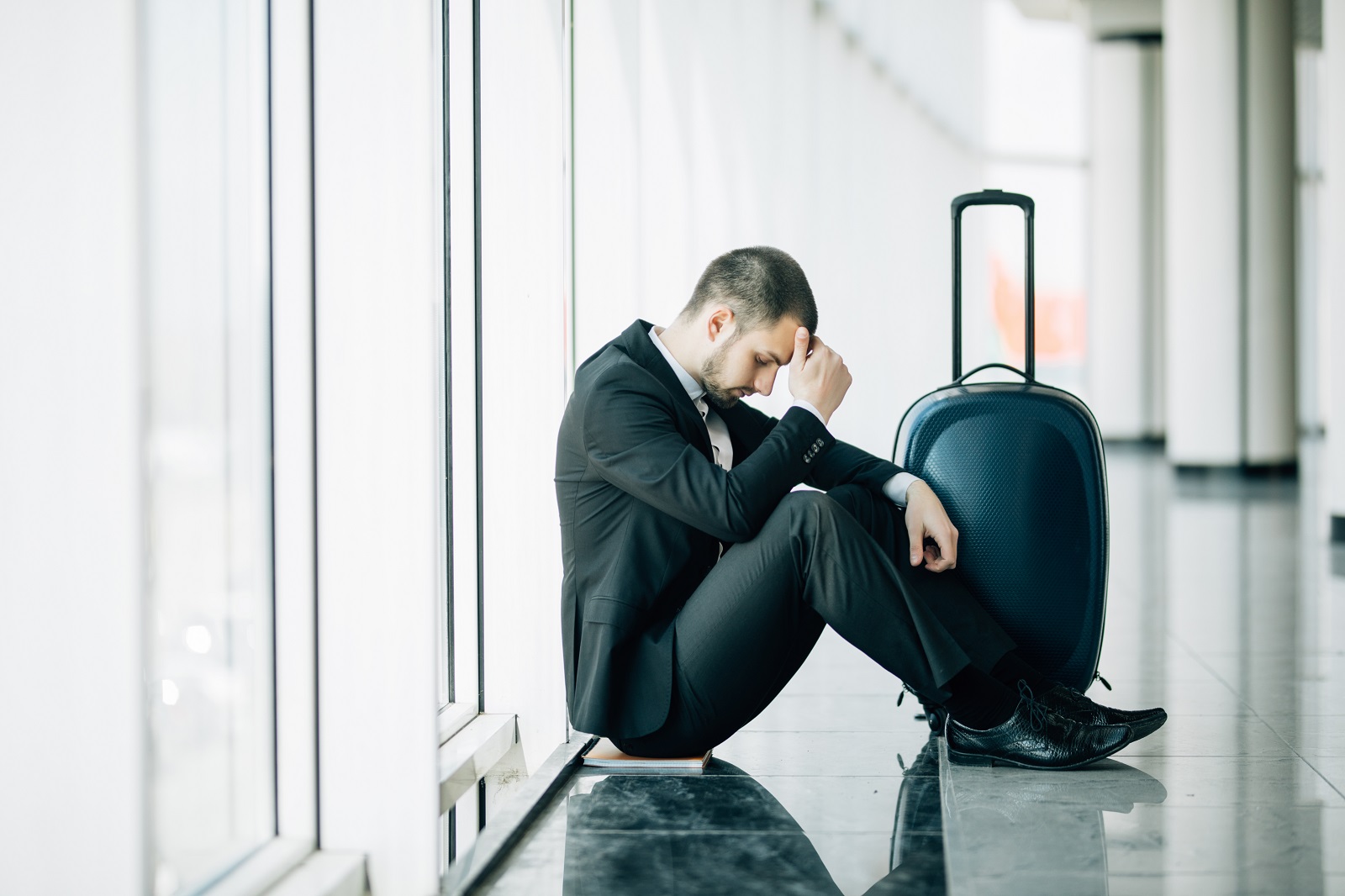 Patience Will Be Key to Travel Recovery
As we enter month 15 of the COVID pandemic the effects of shutdowns, reduced services, and decreased staff continue to greatly impact all aspects of our daily life.  While we cannot dismiss the tragic loss of life due to the virus, you might not be aware of the havoc the pandemic has wreaked on all aspects of the travel industry.
To say the industry was decimated might be overstating the impact but nevertheless, the ongoing situation has negatively affected every area of the travel industry in one way or another.  This means that as a whole, many of the processes and infrastructure has to be rebuilt and therefore, travelers need to be ready and willing to be patient.
Here's where you are going to feel the effects.
Airline Industry
According to the International Air Transport Association (IATA), passenger demand dropped 94.3% at the onset of the pandemic compared to the same time in April 2019 and passenger revenue losses could reach $419 billion dollars.
With demand and revenue reduced so drastically, airlines had to reduce inventory, capacity and personnel in an effort to weather the downturn.  Equipment and capacity were reduced, employees furloughed or let go altogether and many schedules or routes limited or eliminated.
Staff reductions aren't just limited to pilots and attendants but TSA workers, airport maintenance, and food service workers were all cut to help keep things afloat.  In April, Delta Air Lines had to cancel 100 flights on a busy Sunday due to staff shortages.  American Airlines was dealing with its share of challenges after it had furloughed over 8,000 flight attendants in October of last year.
Passenger demand is climbing and with that airlines are now having to rebuild to fulfill that demand but it will take time.  American and United stated they are starting to hire pilots for the first time since the pandemic began with the hopes of matching July 2019 numbers of passengers carried the same time this year.  The success of those plans could be impacted negatively or positively by new variants or increased vaccination rates.  International travel will face a bigger challenge with many countries still in lockdown or with heavy restrictions on foreign visitors.
While consumers may have expected rock-bottom airfares, that expectation hasn't come to fruition in most cases.  Airlines are not only battling the major loss of revenue but increased expenses in managing COVID cleanliness protocols to ensure traveler safety as well.
Hotel Industry
Like the airline industry, hoteliers have been devastated by the massive reduction in both leisure and corporate travelers.  The American Hotel and Lodging Association (AHLA) recently released a report stating 70% of hotel employees had been laid off or furloughed and a staggering eight in ten rooms remain empty.
During normal times, full-service hotels were staffed with an average of 50 employees but are now seeing and average of 14 – a 72% decrease.
The industry doesn't expect to see things revert to booming 2019 numbers fully until sometime in 2024.  This means that guests will see fewer staff available to turn rooms quickly, reducing the opportunity for early check-in or late check-out.  You may see some amenities limited or cut altogether to allow for hotel resources to be utilized in other key areas.  Some hotels in hard hit areas may not even be open to guests during low-period weekdays.
Additionally, those hotels that garnered revenue from meetings, events and incentives will see continued losses with COVID protocols remaining in place, restricting size or defined acceptable distancing.  The forecast for groups is expected to be down 85% from 2019 levels through the first half of this year but a slight rebound is anticipated to come towards the end of 2021.
The AHA report noted that 34% of Americans say they are comfortable staying in a hotel right now and almost half say it is based on vaccination rates in some form or another.
Car Rental Industry
The car rental industry did not come through the pandemic unscathed by any means.   In the spring of 2020 car companies began selling off much of their fleet and furloughing staff in order to adjust for rental demand plummeting 90%.  They also opted to halt fleet additions to offset costs due to reduced rental expectations.
During 2020 and extending into 2021, corporate renters have become more willing to drive further distances to avoid flying or if flights weren't an option which is also impacting availability.  Add to that vacationers that couldn't (or wouldn't) fly to domestic destinations decided a road trip sounded appealing.  Both of these scenarios are creating longer rental contracts and less availability.
To add insult to injury, auto manufacturers struggled with their own staffing, equipment and inventory challenges.  In North America, major auto manufacturers are facing semiconductor/chip shortages which is slowing down production.  Relief from the shortage isn't expected until later this year and is likely to extend into 2022.
With limited availability, travelers will experience increases in pricing and we wouldn't be surprised to see companies entertain the possibility of no-show fees much like the hotel industry.  Right now, the key to renting a car will be to book early and it should be noted that in the past rental companies have granted priority to those renters in their membership programs though it's never a guarantee.   It's highly recommended if you aren't picking up the car, be sure to cancel it to help fellow travelers out.
Travel Management Companies
There is no doubt that travel industry suppliers like airlines, hoteliers and car rental companies would take a hit from the pandemic, but how has it impacted travel management companies like ours?
Our business is generally a 50%/50% split between corporate and vacation travel.  So for us it didn't matter the reason for travel, people weren't traveling and often weren't allowed to travel either by the government, their companies, or due to public concern – our business came to a standstill.
That didn't mean we were idle in all ways.  We spent the first 3-6 months of the pandemic using all resources to ensure we advocated for our customers with travel suppliers.  That meant frequent contact with every facet of the industry inquiring about refunds, often dealing with incredibly long on-hold times (which continue to this day), engaging suppliers for information and assistance with travel credits, capturing that data for tracking purposes, continual education of policy changes by vendors, and adjusting staffing to ensure business longevity and continuity alongside staff safety and security.
To ensure we managed the decrease in revenue and business, along with the ongoing COVID restrictions and the needs of our clients, our staff went to reduced time which remains in place today.  Our offices are open full time to ensure all of our clients and travelers have the assistance they need and can rest assured we are dedicated to helping them with travel when they are ready.
The Future is Bright
Take heart, all is not lost and the future is looking brighter than it has in 15+ months.
The Transportation Security Administration (TSA) number of passengers transiting through airports is increasing by the day.  While it hasn't hit early 2020 numbers, it shows that an increasing amount of travelers are ready to get back into the air and do it safely.  Delta Air Lines, which held out the longest in blocking the middle seat, had to revoke that policy early due to increasing demand.
Corporate travel is expected to lag behind vacation travel due in part to safety restrictions ingrained in company policy.  Risk management departments want to be sure employees travel safely, that the company has processes in place post return, and identify procedures in the event something happen while on the road or when they return from their trip.
With vaccinations continuing to progress in the US, many states are loosening restrictions and travelers are itching to hit the road in some way or another.  We have seen a steady desire for travelers to hit sun and sand destinations, somewhat due to availability, however people are starting to plan for the future.
Recovery is going to take time for every facet of the industry involved in travel and patience will be necessary to get through.  Getting staff, inventory, and revamped policies running smoothly is not going to happen overnight.