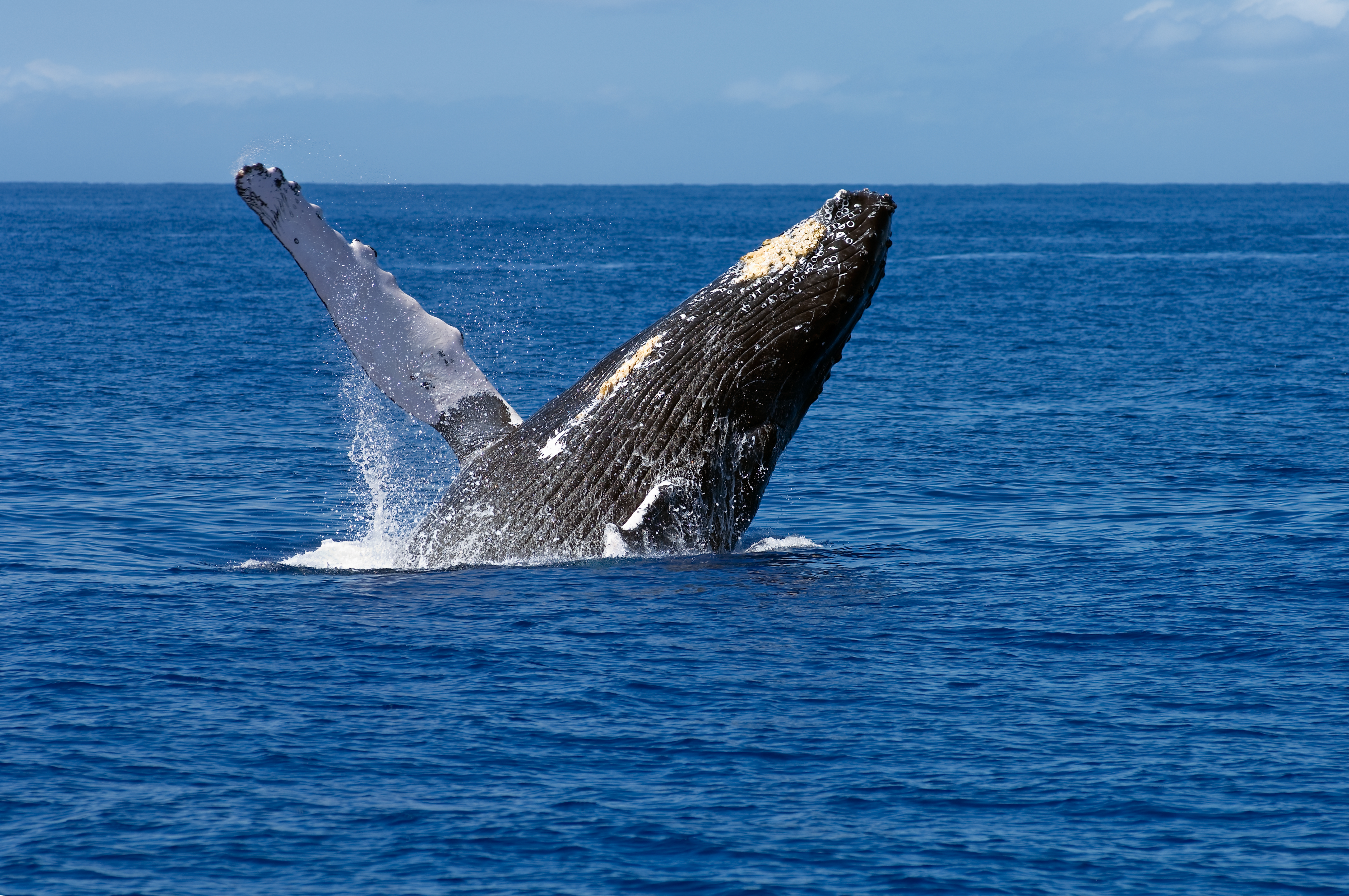 Considered by many to be the greatest American novel, Herman Melville's "Moby-Dick" tells the epic story of Captain Ahab's hunt for a great white whale. Travelers can pay tribute to Melville in 2019 — the bicentennial of his birth — by embarking on a whale-watching excursion in locations from New England to Hawaii.
Melville's trip aboard a Massachusetts whaling ship in 1841 provided the inspiration for his novel. The state's Whale Trail includes nearly 40 attractions, such as the New Bedford Whaling Museum and Seamen's Bethel, the chapel where Melville attended services. Humpback whales, known for their acrobatic displays as they leap out of the water, are a common sight on whale-watching excursions off the coast of Cape Cod, and are most often spotted from March to November.
Cape May, at the southern tip of New Jersey, is one of the country's oldest seaside resorts and another good location along the East Coast to spot a variety of dolphins and whales, including humpbacks. The peak season runs from June through September, although some tour operators offer trips later in the fall. The area is also known for its grand Victorian homes, including the 19th-century Emlen Physick Estate and the Cape May Lighthouse, with its cast-iron spiral staircase to the top.
About 18,000 gray whales, spouting their geyser-like blasts of spray, travel along the Pacific Coast every year in the longest-known migration of any mammal. From mid-December through January, the whales leave their feeding grounds near Alaska for warm-water breeding areas off of Mexico. Then from late March to June, they migrate back north. Because they travel relatively close to shore, it's easy to spot them at numerous places on the coasts of Washington, Oregon and California.
The cold, food-rich canyons of the Monterey Bay National Marine Sanctuary, on California's central coast, attract numerous species of whales, dolphins and porpoises year-round. You don't have to go out very far to see them. Tours depart from Fisherman's Wharf, where you'll also find restaurants and shops. Afterward, you can learn more about whales and other aquatic life at the Monterey Bay Aquarium. Head down the coast on scenic Highway One to Big Sur, where you can see blue whales from roadside turnouts from June through October. These mammoth creatures grow to about 100 feet long and weigh up to 200 tons.
Visitors to Hawaii can see whales both on the water and from the land. Humpbacks visit each year from November to May, with the peak season from January to March. Whales can be spotted from most shorelines around the islands, including the Kilauea Point National Wildlife Refuge, on the island of Kauai, and Hanauma Bay, on Oahu. The island of Maui is a departure point for boat tours. Be sure to stop in the town of Lahaina, a former whaling village, with historic buildings like the Pioneer Inn alongside galleries, shops and restaurants.
For help planning a whale-watching trip, contact your travel advisor.