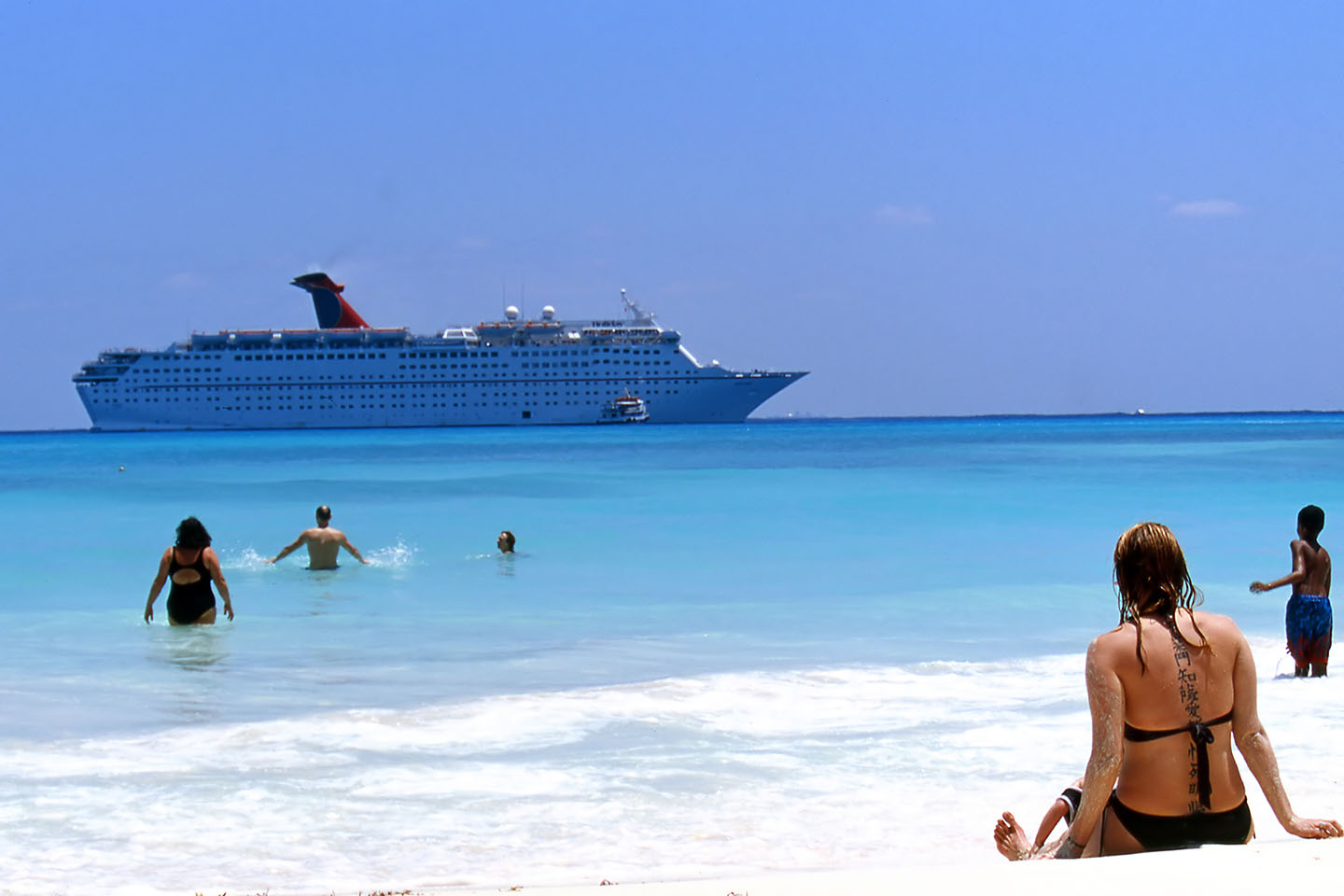 With lots of activities that appeal to kids — including the child in all of us — a cruise can be a terrific choice for an action-packed family vacation.
Whether your children love to climb high and go fast, pursue a passion for art, music or science, or hone their skills in the kitchen, they'll find more than enough to keep them busy on a cruise ship.
Royal Caribbean Cruise Line offer truly heart-pumping attractions. The Ultimate Abyss®, on Royal Caribbean's Symphony of the Seas® and Harmony of the Seas®, is one of the cruise world's most thrilling slides, with a 10-story drop. On Quantum Class ships, the skydiving simulator RipCord® by iFly® allows kids — and adults — to experience the rush of floating on air.
Norwegian Cruise Line's Joy and Bliss feature two-level racetracks built for competition, where kids can zoom along at up to 30 miles per hour. Several Norwegian ships also have escape rooms with a carnival theme — kids must solve puzzles to "Escape the Big Top" before time runs out. Norwegian's ropes course features The Plank. Eight feet long and six inches wide, it extends over the ocean to give kids the experience of walking the plank, just like a pirate but with a secure safety harness.
Cruise ships generally offer clubs that group children by age. Holland America Line's Club HAL, for example, has programs designed for kids ages 3 to 6, 7 to 12, and 13 to 17.  Activities range from a Pirate Treasure Hunt, Painting Picassos and Sing-Along Storytime for the youngest passengers, to ice cream eating contests and gaming tournaments for tweens to trivia contests, karaoke, craft projects and volleyball tournaments for the older kids.
Sports fans aren't left out either. Kids will find opportunities to indulge in their favorite activities, from basketball to mini golf, climbing a rock wall, swimming and on some ships, ice skating or roller skating. If your child's "sport" is playing arcade games, cruise ships have that covered, too, but cruise ships are great places for children to explore a new interest, too.
Royal Caribbean's Adventure Science Lab lets young passengers try their hand at science experiments, with topics like Fossil Fever, Power of the Sun, Volcanoes and Space Mud. In the Imagination Studio, aspiring artists can paint, sculpt and do craft projects. The SeaPlex® on Quantum Class ships has a Trapeze School, where kids age 6 and older can take lessons. Or the FlowRider® Surf Simulator, where they can take surfing lessons.
Celebrity Cruises, which has more than 500 activities for children, has a strong STEM offering for those interested in science, technology, engineering and math. These activities are powered by experiments, demonstrations and everyday science that will amaze young minds and keep them interested long after the cruise ends. Also on Celebrity Cruises, young foodies can have fun with activities like Cupcake Creations and Pizza Masters, and get a chance to go behind the scenes to the ship's kitchen.  On Princess Cruises, dessert lovers can learn the art of cake decorating — and enjoy the results with their family.
For help finding the right cruise ship for your family, contact your travel advisor at Travel Leaders / Destinations Unlimited.