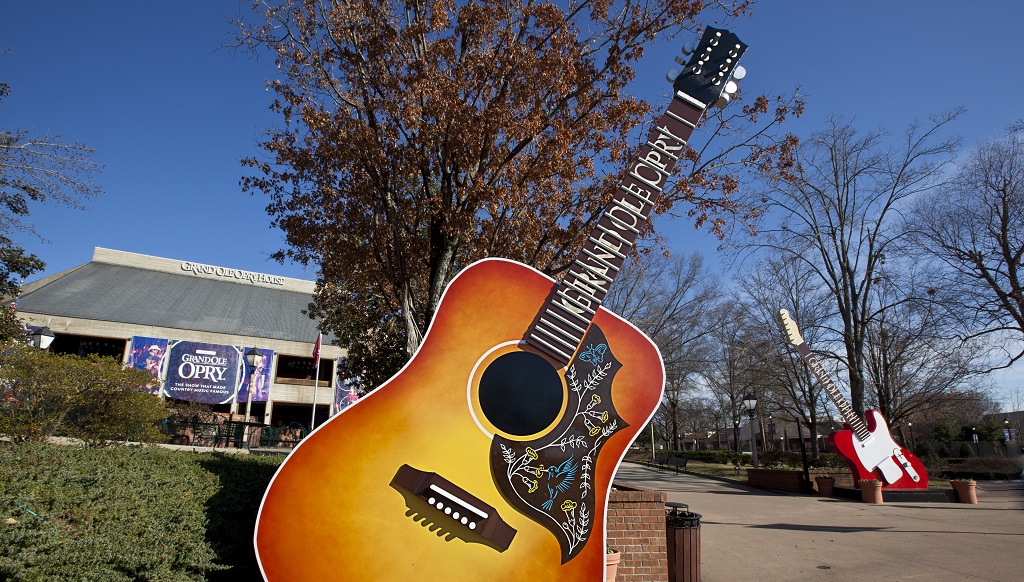 If you're a traveler who loves to explore a city's music scene as part of your vacation, here are some destinations that will hit the right note.
The sound of country music has expanded over the years, and you'll find it all in Nashville. Young artists come to Music City to make a name for themselves, so there are always talented singers and songwriters waiting to be heard. Their journey often starts at the Bluebird Café, a venue for new and established musicians. Taylor Swift was discovered there as a teenager. Be sure to catch a show at the legendary Grand Ole Opry, home to a weekly stage extravaganza.
Chicago blues is a special sound. At clubs like Buddy Guy's Legends, founded by the songwriter and blues guitarist, you'll find musicians from all over performing seven nights a week. Blue Chicago is a destination for both tourists and locals, with a lineup that usually focuses on female vocalists. You'll also get a lesson in Chicago blues history from the work of artist John Carroll-Doyle that adorns the walls.
Miami's music scene has an international flair, with a healthy dose of Latin flavors. From the spicy beats of mambo to the pulsating bass of electronic dance music, the city's clubs will get you up on the dance floor. The historic, can't-miss venue is the Fillmore Miami Beach, at the Jackie Gleason Theater for the Performing Arts, home to up-and-coming talent. The music of Cuba comes alive in Little Havana at places like the iconic bar Ball & Chain.
Seattle takes its musical heritage seriously. The Museum of Pop Culture is home to exhibits on homegrown talent, including Nirvana, Pearl Jam and Jimi Hendrix. The city's best-known venues include The Showbox, an art-deco gem that opened in 1939, entertaining music fans from the Jazz Age to the Grunge Era to hip hop. More recent shows have included Foo Fighters, The Roots and Macklemore & Ryan Lewis. The Tractor Tavern, in Seattle's Ballard neighborhood, is a showcase for folk, bluegrass and alt-country bands.
New York City has something for every musical taste. Wynton Marsalis directs the Jazz at Lincoln Center series. Large venues, including Radio City Music Hall, play host to stars like Alicia Keys, John Legend and Josh Groban. Smaller venues, like the popular Bowery Ballroom, are great places to discover bands before they hit it big.
Festivals are a way to see your favorite artists in one place, as well as the next wave of talent, in styles ranging from rock and pop to indie and hip hop. Some, like California's Coachella, are scheduled for fall, but others, like Austin's South by Southwest, have been canceled due to the coronavirus. Check with your travel advisor for the latest information. You can always dream now and plan for next year.
For help navigating any travel plans, contact your travel advisor or connect with one through Travel Leaders / Destinations Unlimited.