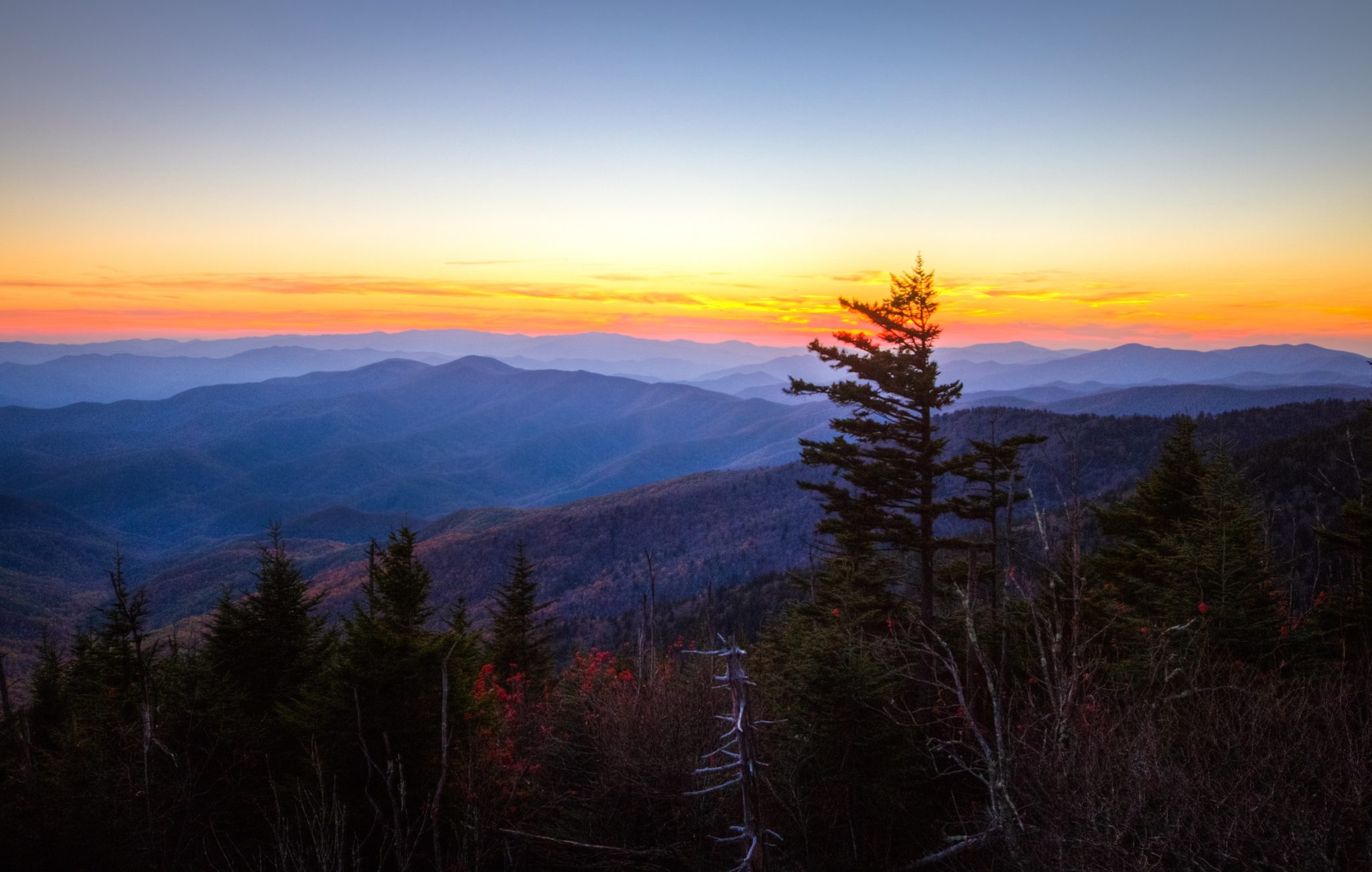 For the last few months, your travels included going to a new room in your house and I am sure all of us are ready for that to be over! So where will you travel when states begin to open?
In 2019, visits to National Parks exceeded 300 million. This has been the same pattern for the last five years. Although the numbers will look differently in 2020, there is a reason trips to National Parks have been so popular in recent years. People truly love being outdoors, more so for sightseeing at national monuments and historical sites or even just other natural areas.
The National Park Service has modified its operations on a park-by-park basis in accordance with the latest guidance from the Centers for Disease Control and Prevention (CDC) and state and local public health authorities. While most facilities and events are closed or canceled, some of the outdoor spaces remain accessible to the public.
The top five visited U.S. National Parks in the last year were: Great Smoky Mountains, the Grand Canyon, Rocky Mountains, Zion and Yosemite. What makes these parks so special and worth a visit? Continue reading below.
Great Smoky Mountains
Sitting between North Carolina and Tennessee, you will find the remnants of the Southern Appalachian Culture and blooming wildflowers that can be seen year-round. Great Smoky Mountains National Park is known for their extensive plants and animal life, as well as the Cade's cove. Cade's Cove is an 11-mile one-way loop circling a green valley where you have the best opportunity to see an abundance of wildlife.
Grand Canyon
It is one of the world's most inspiring places of nature. Carved by the Colorado River is an 18-mile-wide and a mile-deep canyon with desert all around. The Canyon's south rim delivers a breathtaking panoramic view. Take a scenic drive through Desert View, about 25 miles east to the Tusayan Museum to learn about the stories of the Native American people who lived here.
Rocky Mountain National Park
With 300 miles of hiking trails and many fishing spots with four species of trout, this National Park in Northern Colorado is sure to please every age and ability on vacation. While hiking here you are bound to see beautiful wildflowers and wildlife such as, elk, moose and bighorn sheep. The highest road in any National Park is here, as the Trail Ridge Road covers 48 miles and crests at 12,000 feet. This road will take you to many lookout points with expansive views of the Rocky Mountains. It is absolutely breathtaking!
Zion National Park
In Southwestern Utah you can visit the spectacular natural arches. Zion Canyon is the most visited part of the park, with hikes for all ability levels. Some of the best views are along the 3½-mile round-trip Pa'rus Trail. It's paved, handicap accessible and the park's only trail that allows both bicycles and pets on leashes.
Yosemite National Park
This California National Park is filled with waterfalls, grand meadows, and massive sequoias. Yosemite is home to more than 500 mature trees. Yosemite Valley's Tunnel View provides a picture-postcard vantage point, the spot where three of the park's most famous natural features are visible together — the granite El Capitan and Half Dome, and Bridalveil Fall
Before visiting any park, check with the individual parks or your trusty travel advisor regarding changes to their operations. If you choose to visit a national park, please ensure that you follow CDC and state and local guidelines to prevent the spread of COVID-19.