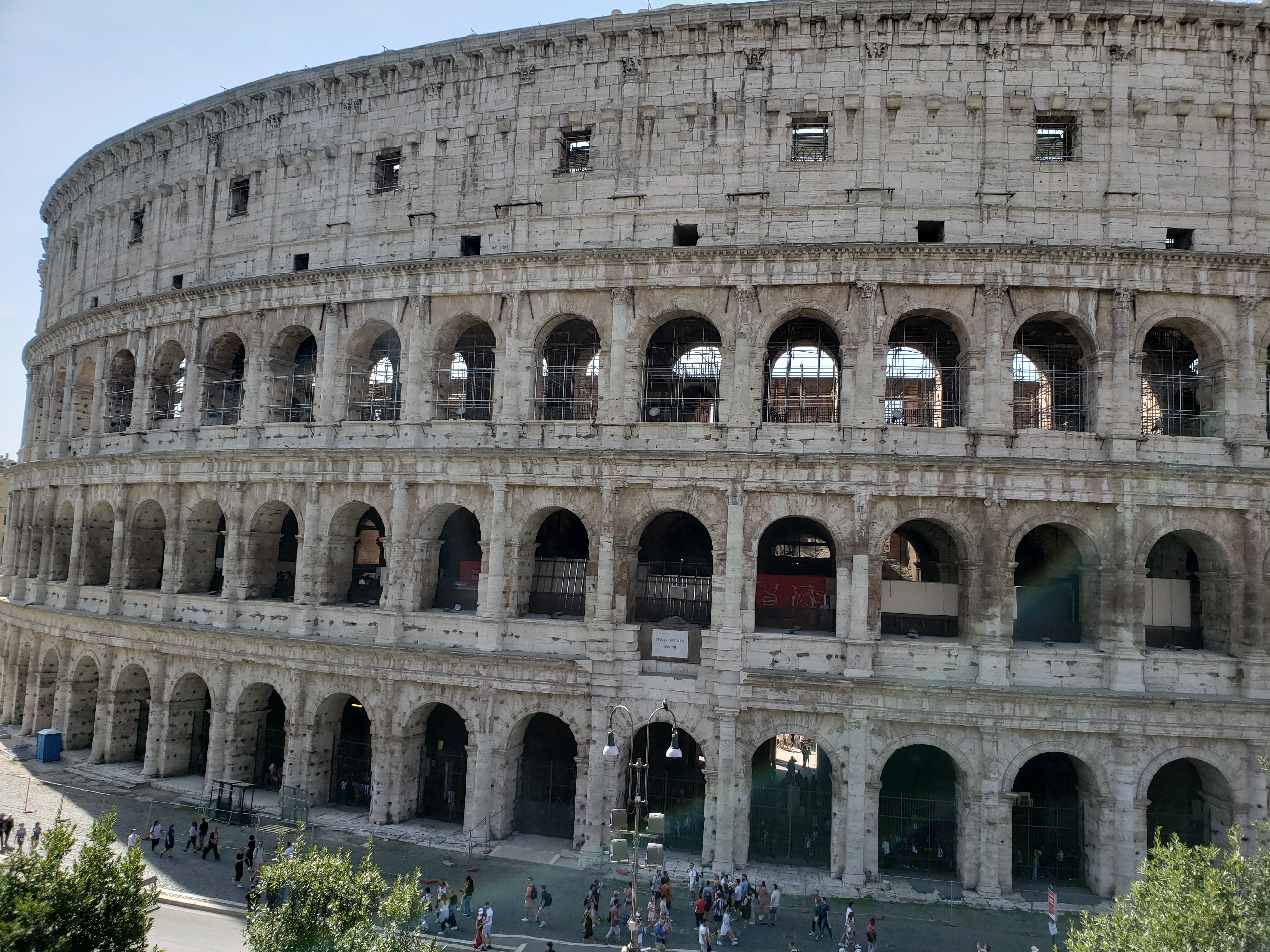 I selected an itinerary to give me the best overview of some of the most well-known cities in Italy. In short – it was AMAZING! From the start of my vacation I immediately began to fall in love with the architecture, the ruins, the history, the food, the wine and the fun! I saw so much that I can only give you a few of the highlights of some of the days. In Rome I visited some of the city's "must-sees" like the Pantheon, Colosseum, Roman Forum, Victor Emmanuel II National Monument, Piazza Navona, Spanish Steps, Vatican Museums & Sistine Chapel, St Peter's Square & Basilica, Trevi Fountain, and more & more…and still there was so much I didn't get a chance to see.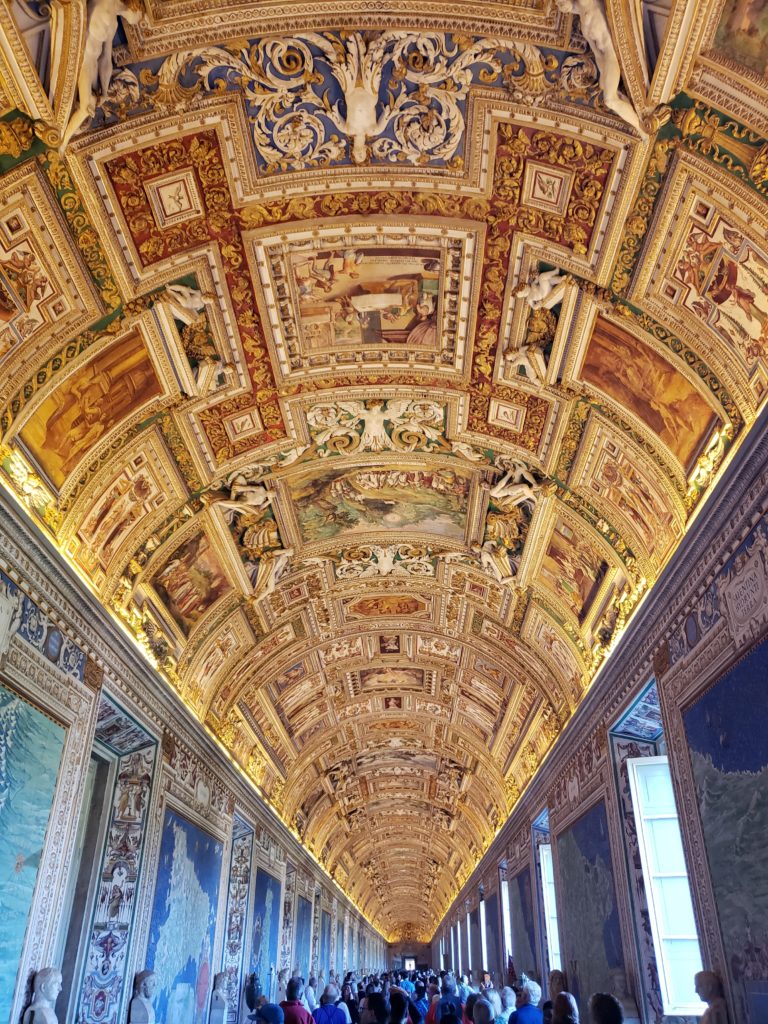 We traveled north to Lucca, a cute walled city which was easy to walk and explore and you can't totally get lost…you are walled in. From there we took a day trip to Cinque Terre and boarded a boat to take us along the coastline to see the five towns that make up Cinque Terre. We docked in Monterosso with free time to explore the cute little shops and have lunch and gaze at the beautiful blue water and coastline. On our return to Lucca we stopped in Pisa for the famous Leaning Tower. Many people took pictures trying to push it up to straighten it, but after 840 years…it is still leaning!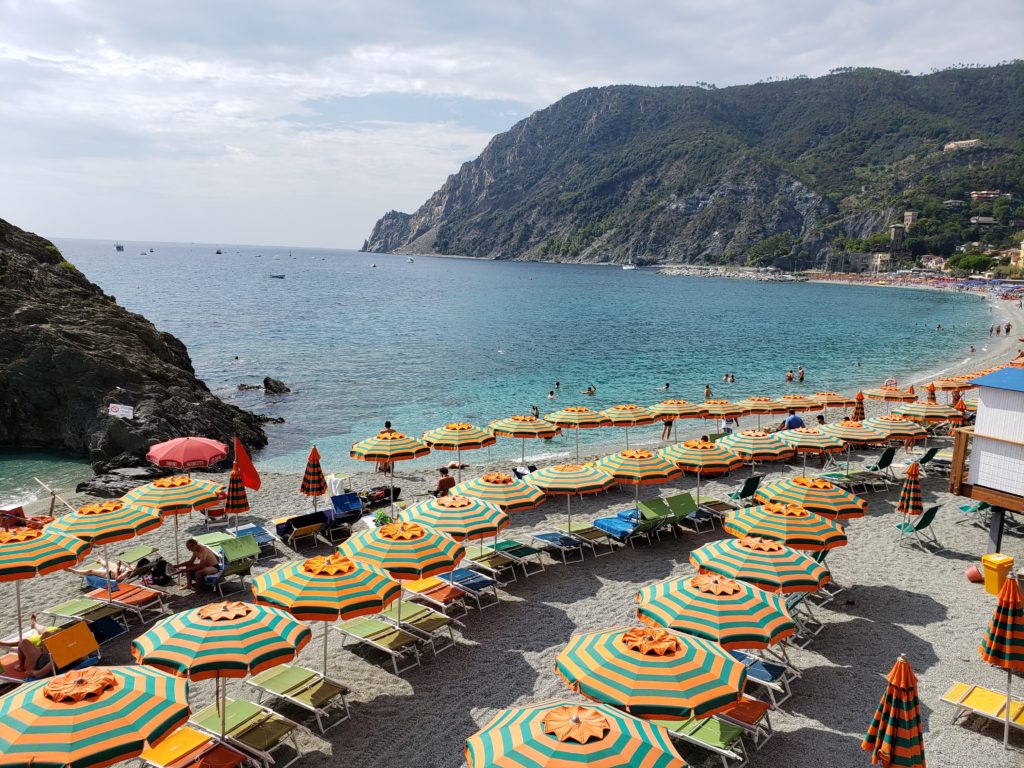 On our way to Florence we visited the spectacular cities of Siena (made famous by the horse race held in the city twice a year and also the oldest operational bank still in existence since the 14th century) and San Gimignano, along with an afternoon at lovely hilltop setting for a winery tour and tasting. Then onto Florence, a beautiful city known for leather goods and gold. I walked the streets at night to see the city sights and the many statues in the romantic night lighting. The next day we hit a plethora of the main city's highlights including the Academy of Fine Arts and Michelangelo's David. When you stand by the huge 17 foot statue all sculpted from one slab of marble it is breathtaking. Then when you hear that Michelangelo opted to sculpt him naked because David believed he needed nothing other than God, it certainly can bring tears to your eyes! We continued our tour pass Giotto's Bell Tower, Baptistry and Signoria Square and then spent the afternoon at Uffizi Gallery.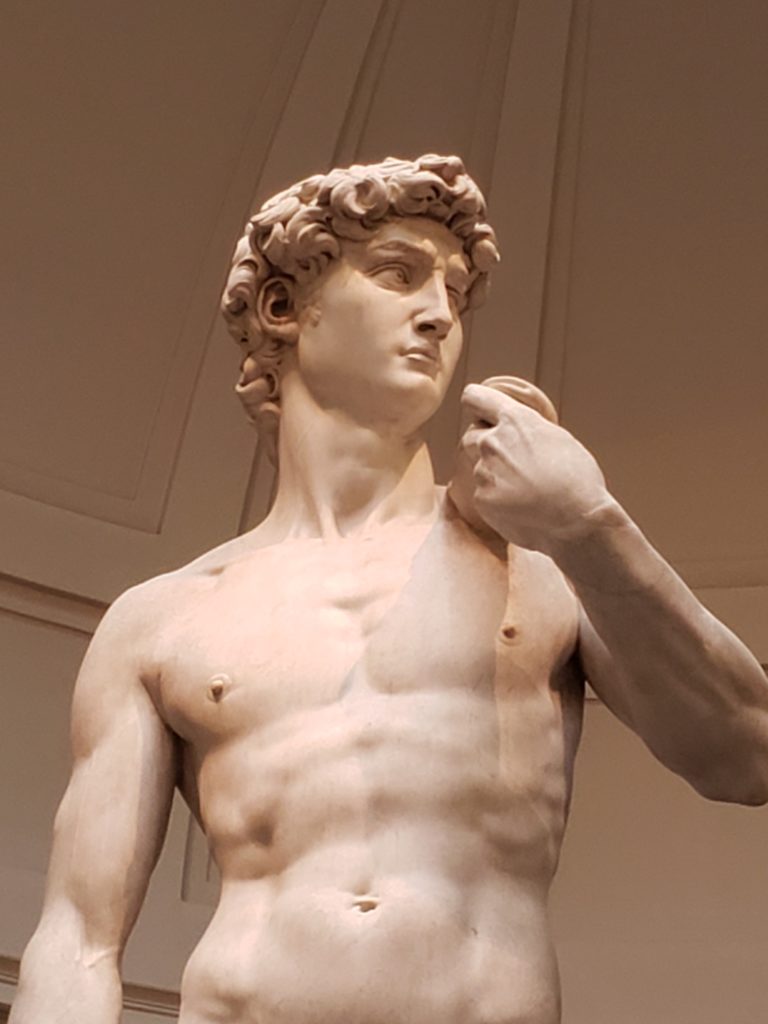 Leaving Florence to Venice, we stopped at Verona – the home of Romeo & Juliet. Verona is a very wealthy city of only high-end shops. Our tour guide explained that on Sunday mornings the locals dress up in their best clothes and walk around "to see and be seen". I enjoyed the most perfect lunch of grilled sea bass and grilled veggies with a wonderful white wine while sitting directly across from an ancient, and wonderfully preserved, Roman Amphitheater built in 30 AD. The experience was so unbelievable that I had to pinch myself that I was really there enjoying it!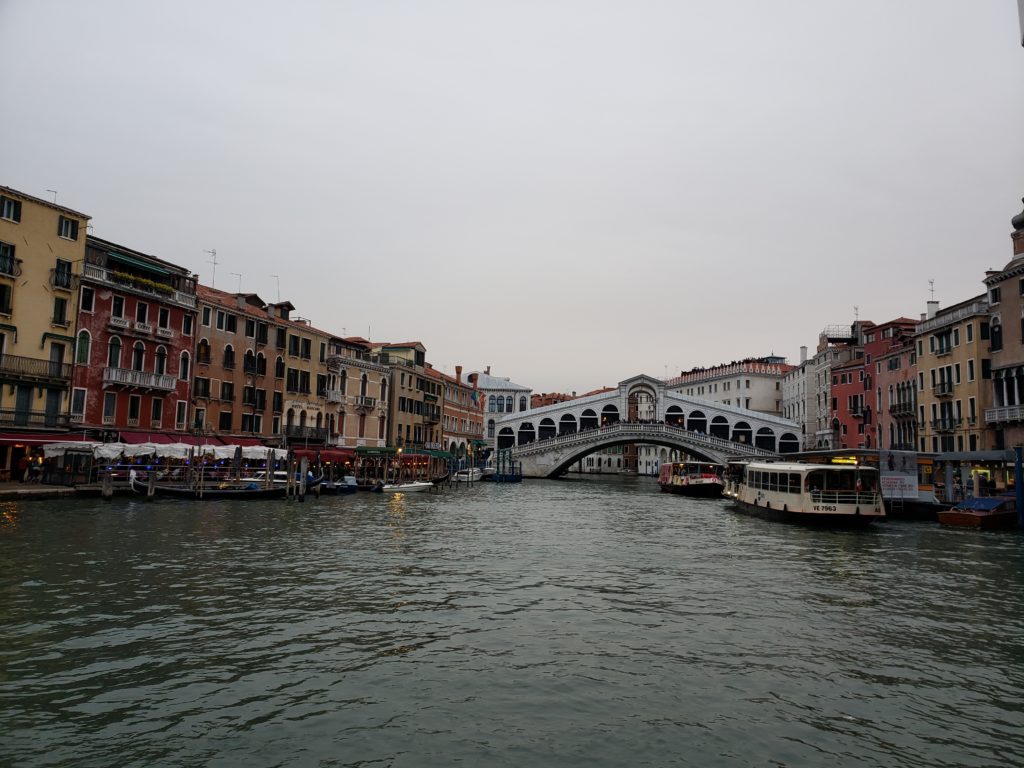 Venice was as lovely as I had hoped it to be – including being serenaded on a wonderful gondola ride through the canals. Venice was magical. I loved San Marco Square with the beautiful St. Mark's Basilica as a backdrop. Our tour through the Basilica, Doges' Palace and Bridge of Sighs was nothing short of breathtaking! We enjoyed talking in the Square in the evening where three different tents with tuxedo musicians performed lovely music while passersby would stop to listen, perhaps have a dance or enjoy a glass of wine while cheering "bravo, bravo" and strolling to the next tent for another performance – the whole experienced seemed unreal. Always a popular keepsake remembrance of a Venice trip would be a beautiful Murano piece of jewelry – timeless and lovely!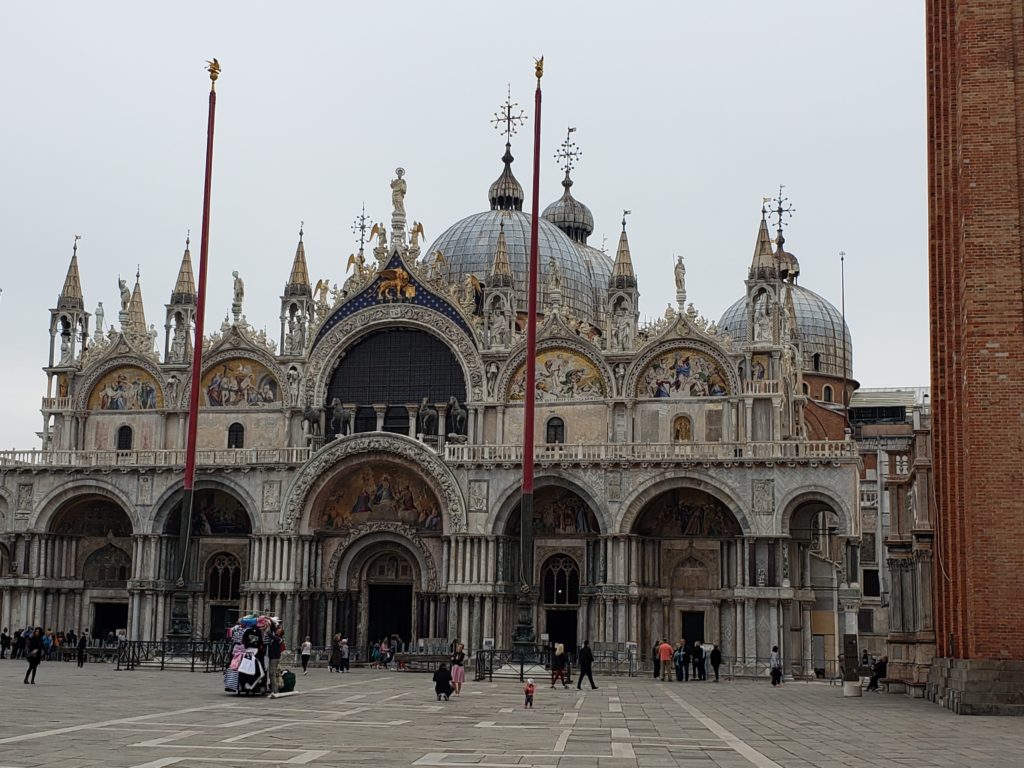 As we approached Assisi, you could visibly see the "pink" city on the hill as it is built on the high slopes of a mountain. The stone in that area is pink and everything is made in stone. We laughed while exploring in Assisi, as you are always walking uphill in every direction. Of course, the most noted resident of Assisi was St. Francis and we visited the Cathedral with its beautiful frescoes from the 12th century.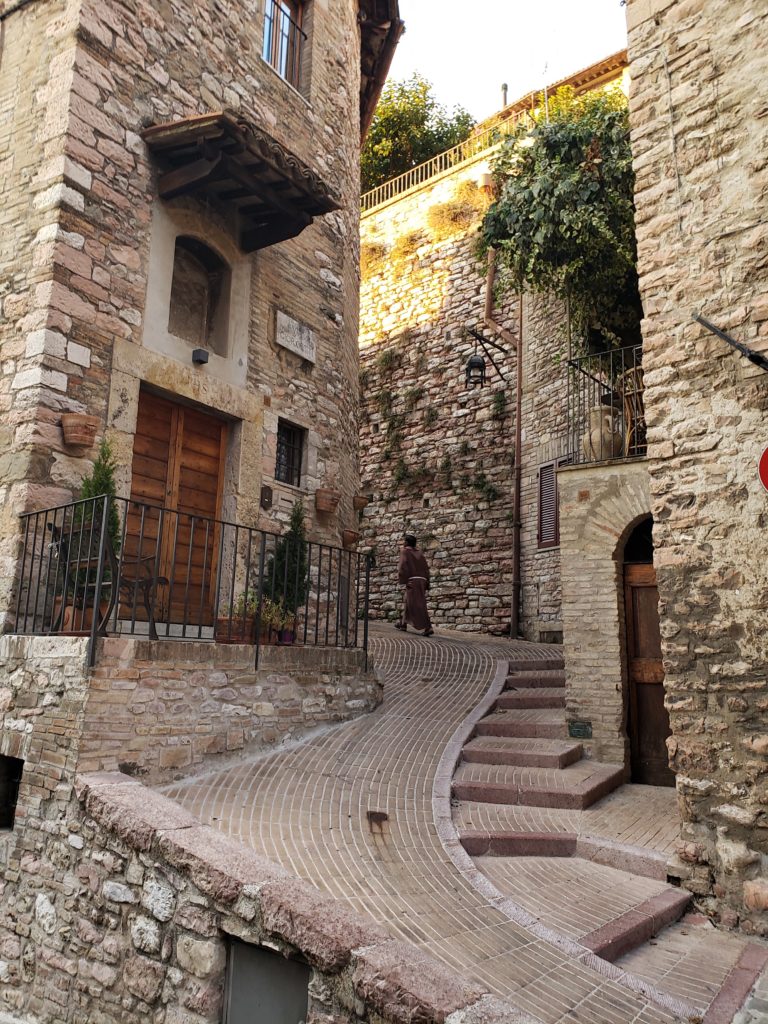 At the start my vacation in Rome, I followed the Trevi Fountain legend that says if you toss a coin into the fountain with my right hand over my left shoulder that it will ensure that I would return to Rome.  By the third day of my trip to Italy,  I knew that I MUST return to Italy and I need to bring my traveling friends with me. I didn't have a favorite city or experience as I loved it all and decided that I will return!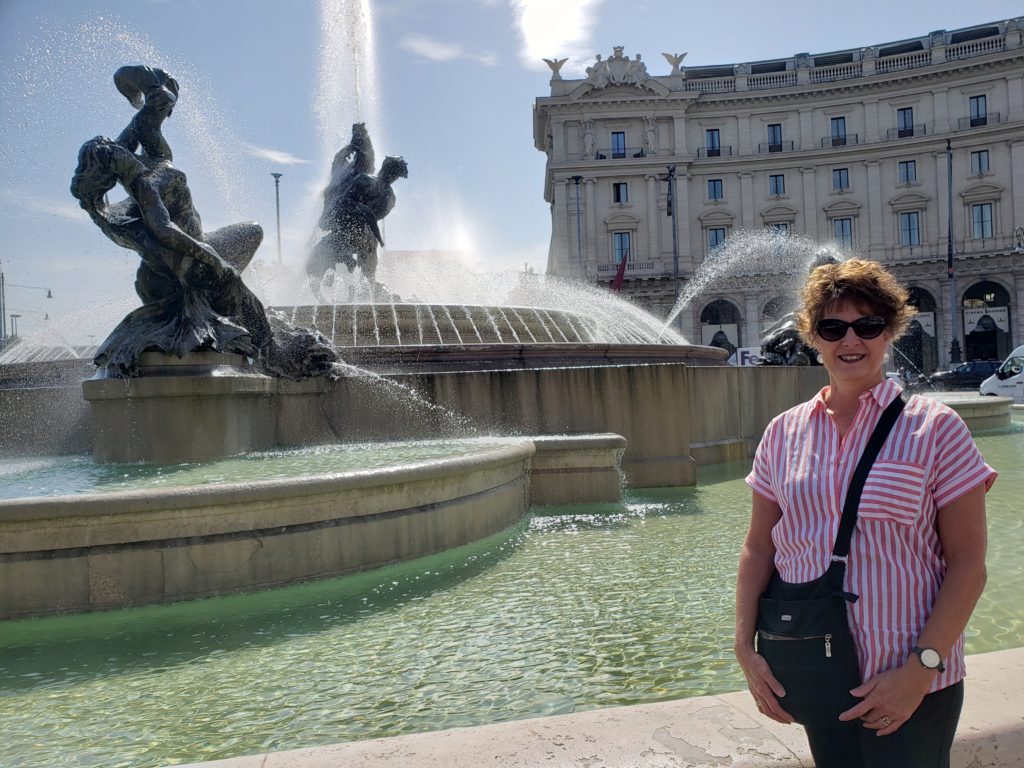 Authored by Lori Nietert, Escorted Groups Manager at Travel Leaders / Destinations Unlimited, who visited Italy during the fall of 2019.
To learn more about Lori's trip, please contact Travel Leaders / Destinations Unlimited. Lori is returning to Italy in September 2021 as she leads an escorted group to share all of the above experiences and more with you. Visit here for more information.