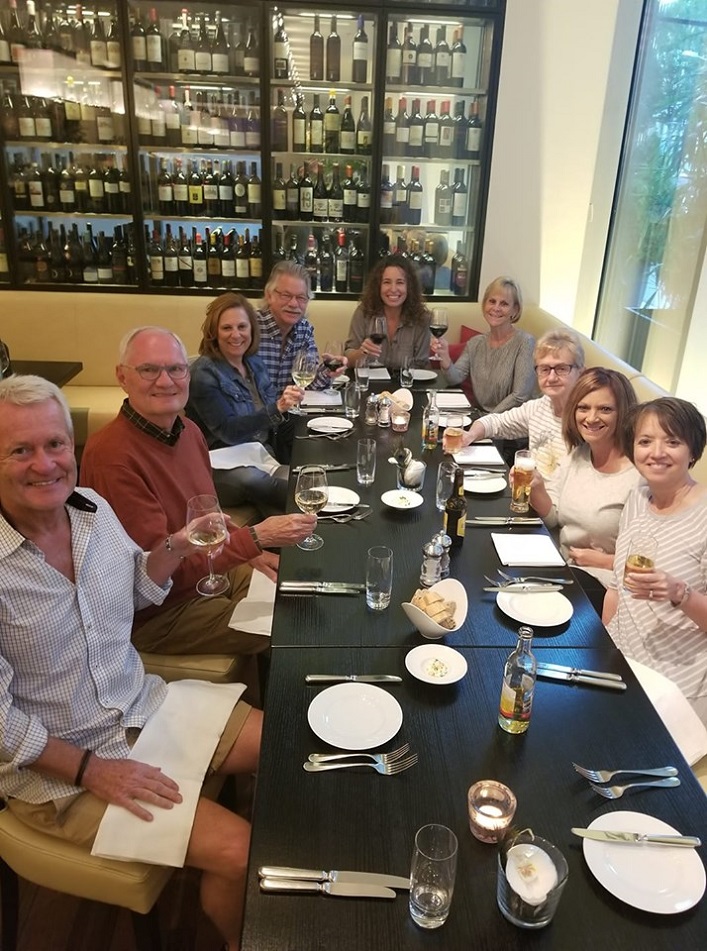 Cheers from Lucerne! The beauty of this Swiss lake town is comparable to none with its pristine and stunning architecture. From castles and cathedrals, to lakes and swans, to cafes and chocolate, the only thing making Lucerne even more enjoyable is dinner with these folks.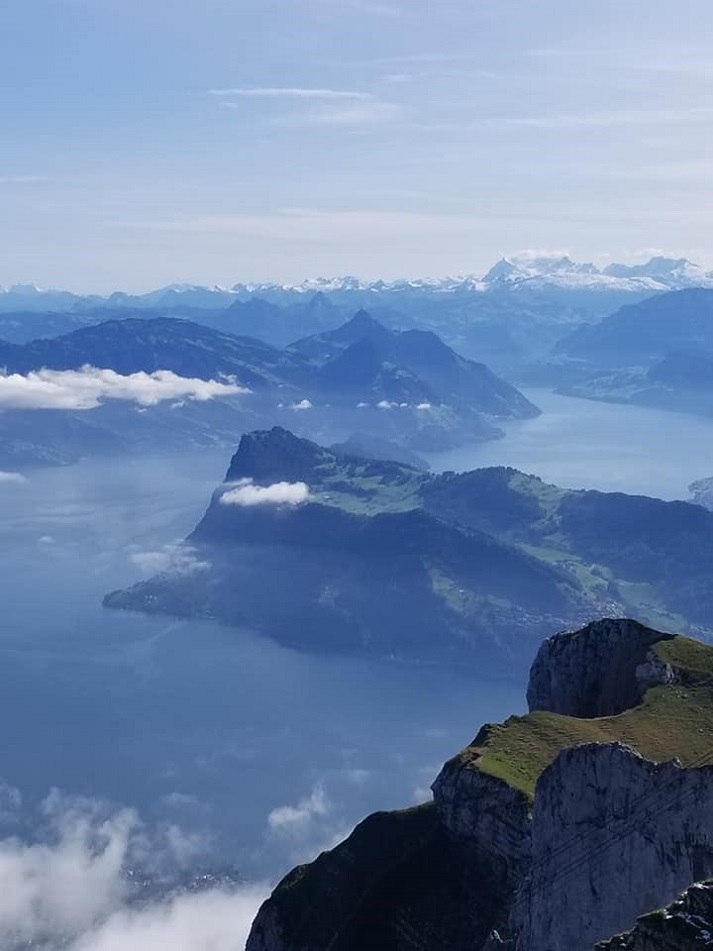 What an amazing day spent hiking on Mt Pilatus in Switzerland! Known as the Dragon's Lair, our group took a series of gondolas up to the top, enjoyed several hiking routes in, around and through the mountain peaks, braved the world's steepest cogwheel train down, then savored a relaxing boat ride back to Lucerne. It was absolutely breathtaking!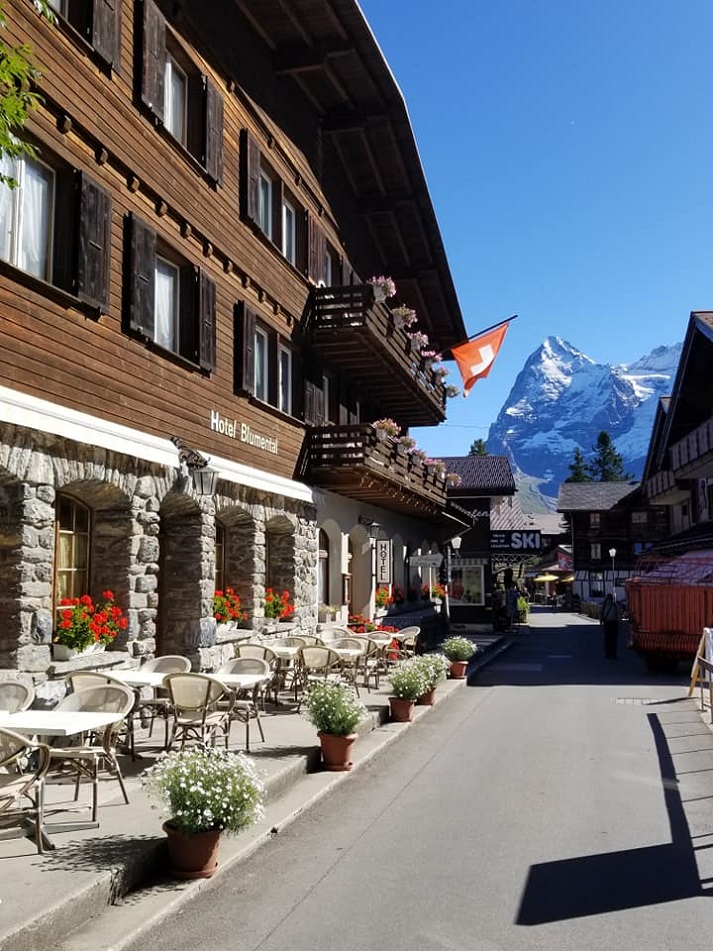 What incredible awe we all were in! The beauty of the Lauterbrunnen Valley, the power of Trummelbach Falls, the charm of Alpine village Murren, the majesty of Mounts Eiger, Monk and Jungfrau, the serenity of Lake Brienz and the energy of Interlaken. Switzerland we love you❣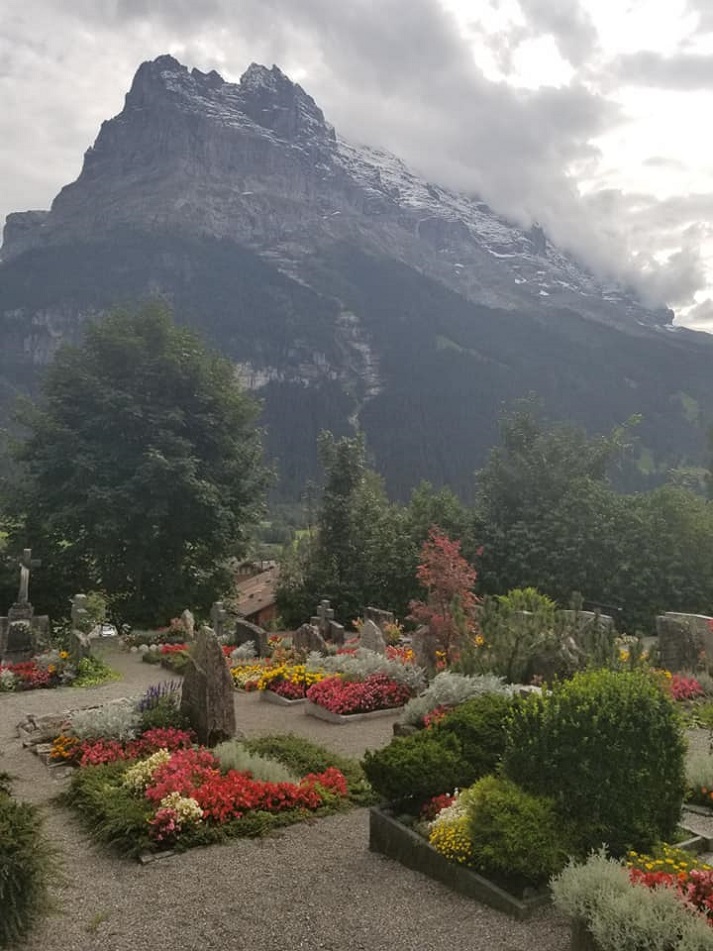 AIM for Switzerland continued with a very special day for three of my guests. I had the honor of escorting Linda and her daughters Lori and Lisa to the beautiful mountain village of Grindelwald, their ancestral home. We visited the church Linda's grandparents were married in and strolled through the most charming cemetery I've ever seen. The church bells echoed throughout the valley ushering us to wander the tenderly cared for resting spots with a sense of peaceful appreciation. It has been Linda's dream to one day share this experience with her beloved daughters. Being able to help turn this dream into a reality for their family was an incredibly touching experience for me.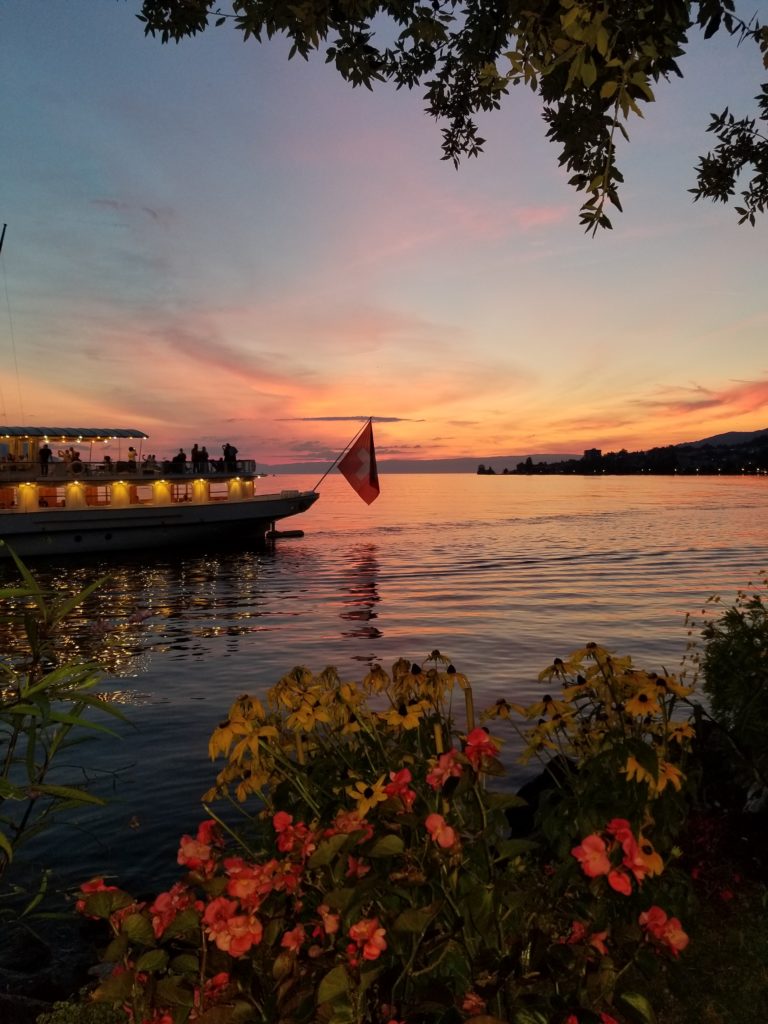 AIM for Switzerland was a spectacular trip with a lovely group of people who became instant friends and family. After adventures in the central lakes and Jungfrau regions, we made our way to the Swiss Riviera. We enjoyed scenic walks along the promenade in Montreux, a boat ride around Lake Geneva, a tour through Castle Chillon, a visit to Mountain Studios to pay homage to Queen, a cheese and chocolate tour of Gruyere and Broc, and a day to stroll the vineyards and sample wines in the Lavaux region with stops in the quaint villages of Rivaz, St Saphorin and Vevey. Not only do I miss this breathtaking scenery, I also long to share more life adventures with these truly wonderful people.
Authored by Aimee Langlas, International/Adventure/Wellness/Group travel specialist at Travel Leaders / Destinations Unlimited, following Aim for Switzerland, an escorted group tour with the agency.
To learn more about Aimee's journey or any Switzerland vacation, please contact Travel Leaders / Destinations Unlimited.