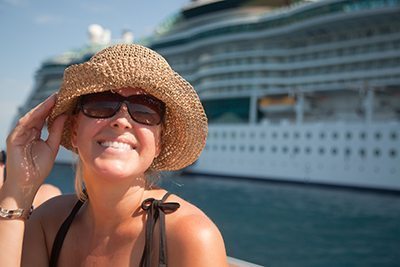 Come aboard the brand new Adults Only, All-Inclusive cruise line, Virgin Voyages!
What is Virgin Voyages and why are they special?
Virgin voyages is a Yacht inspired boutique on the sea. Inspired by the modern luxury of yachting and the romance of the open ocean, Virgin has created their very own boutique hotel at sea — with no kids, no ordinary experiences and no reason to stay home.
What is included when sailing on this Adults Only cruise?
All Food is included, Basic Beverages (No Alcohol), Tips/Gratuities, Unlimited WIFI, Entertainment, and Group workouts.
Gastronomy
Out are the old fashioned cruise buffets and traditional dining times. With unique spaces and diverse options, you can choose from 20+ eateries; such as a Steakhouse or Korean BBQ, to Drag Brunches or an International Market. Not only are there wonderful 24/7 places to dine, everything is made to order and fresh, prepared by Michelin Starred Chefs! It is perfect for those who are vegetarian or vegan.
Entertainment
When the sun goes down, you do not! Watch the ship come to life with nightly entertainment taking over all your senses. Gone are the classic Broadway shows and in is the new exhilarating, contemporary and immersive entertainment. Virgin's shows have been developed by the world's most-talked about producers, directors and choreographers. The entertainment was created to push boundaries and explore untold stories to transform and inspire you.
Accommodations
Staterooms used to be just a place to sleep, but not on Virgin Voyages! These cabins include Roomy rain showers, mood lighting that you can adjust on your own, shower products and amenities with all natural ingredients that promote health and are environmentally conscious. Spend time on the hand-woven hammock that is perfectly placed on your terrace, or get ready at your "Glam Area" because there is nothing more important than the perfect lighting to get nighttime ready!
Reach out to one of our travel advisors for more information on destinations and how to sail with this Brand New Adults Only, All-Inclusive Cruise.
From the owner of Virgin Voyages, Richard Branson, "Life is a helluva lot more fun if you say yes rather than no."