"The world is a book, and those who don't travel read only one page." -St Augustine
To better understand what travel means to me, here are a few pages from this travel girl's journal…
EUROPE'S ENCHANTMENT:
The history soaked ambiance of Europe will mesmerize your spirit immediately. From the very first step I took in Europe, I felt like I was walking into a fairytale. I haven't decided which captivates me more, the grandeur of centuries old architecture, the maze of cobblestone streets each leading to a different adventure, the smells and tastes of epicurean delights along the endless rows of cafes, the awe-inspiring works of art and invention found at countless museums, galleries, cathedrals and basilicas, the congenial hospitality of villagers anxious to share the richness of their unique traditions, or the enticing music of romance echoing around every corner. Whether you prefer bustling city centers, quaint medieval villages, peaceful country sides, serene rivers, towering mountains, or rolling hills of vineyards I can create a personalized road map for you to explore at your leisure or establish a guided tour for you to enjoy without the worry of missing anything. The enchantment of Europe keeps me going back again and again, always searching out new treasures to discover, for they are endless.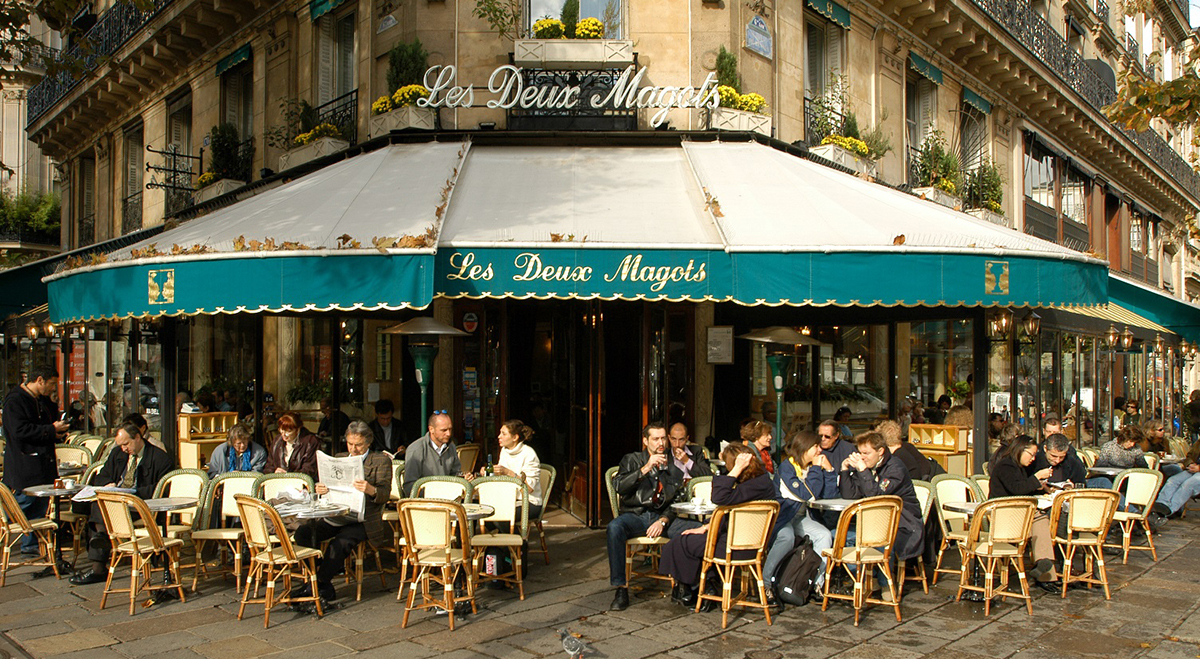 PAUSE FOR HISTORY: 
I very rarely take a vacation that isn't based on some type of learning. I visited France and Germany shortly after watching Schindler's List for the first time, and I made it a point to visit some significant sites along WWII's destructive path. Normandy's Omaha Beach with its 9,387 white crosses are a chilling reminder of the sacrifice made by so many. If you've ever seen the movie Saving Private Ryan, you may have a deeper appreciation of what soldiers went through there. Viewing firsthand the haunting remains of the concentration camp near Dachau changed my life forever. It touched me so deeply, that I spent the next 15 years of my life reading every memoir I could get my hands on of the Holocaust. The impression it left upon my heart was one that I continue to learn and grow from.
PUERTO RICAN FLAIR:
Each winter when the weather begins to turn cold, I find myself longing to head south again to the familiar tropical paradise that is Puerto Rico. On the main island, I like to make my home base in Old Town San Juan, which is known for its rich history, romantic ambiance, exquisite food, and festive atmosphere. I love to stroll around the cobalt blue cobblestone streets flanked by brightly colored building facades. Many times I've caught myself looking up at the bougainvillea lined balconies with wonder as I imagine what it must be like living in such a paradise. Quaint little shops and bars line the narrow streets which empty out onto city squares and parks surrounding colossal bronze statues and the magnificent lawn leading to a 5 century old fort. I love to experience the true flavor of Puerto Rican nightlife at my favorite San Juan restaurant The Parrot Club, and of course as a former dance instructor, it's a must to finish out the evening on the dance floor of a vibrant Rumba club.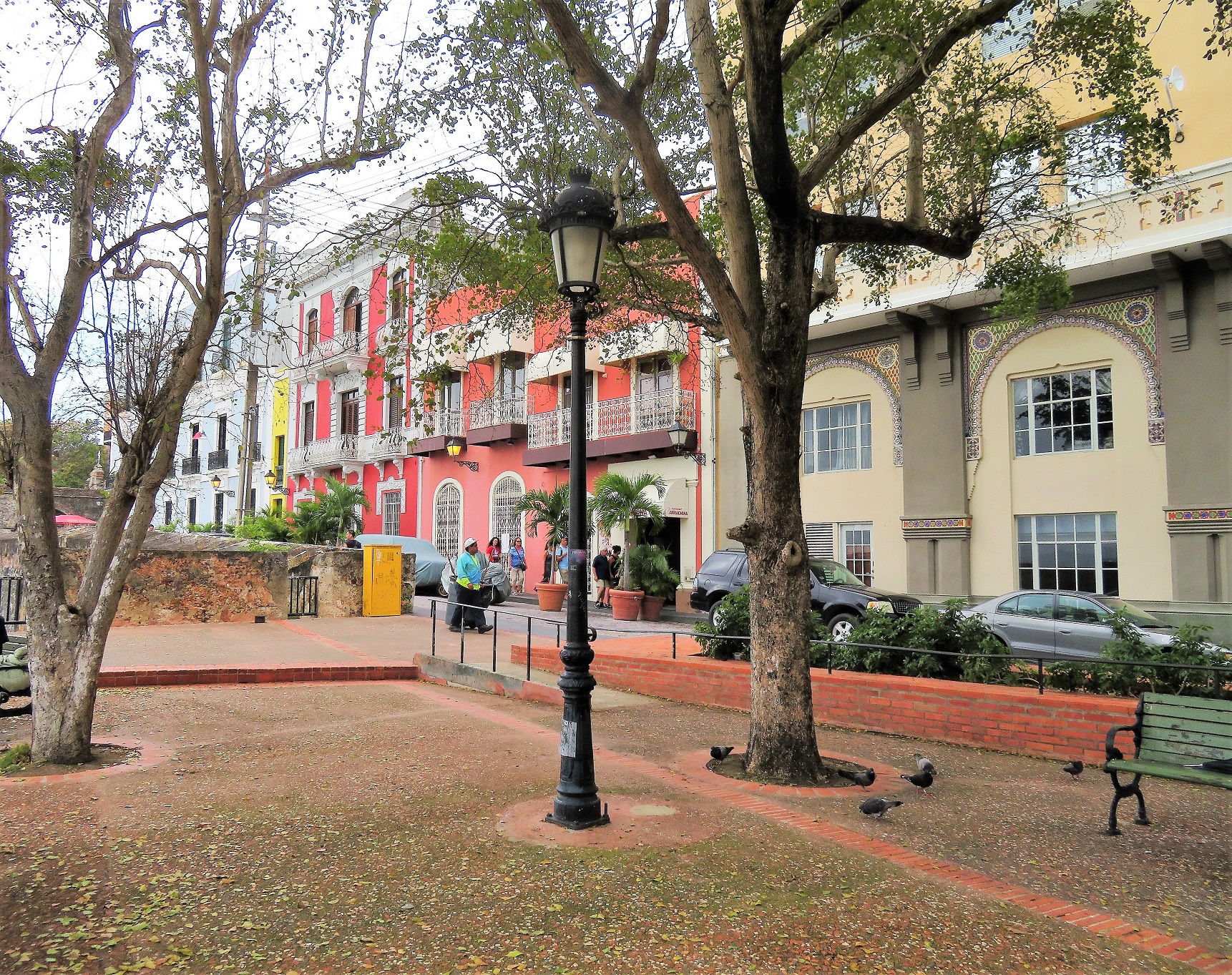 THE COUNTRYSIDE AND NEIGHBORING ISLANDS:
When I need a break from the city, I like to rent a car and head out to explore the Camuy Caves, El Yunque Rain Forest and Arecibo Observatory (home to SETI – the search for extra-terrestrial intelligence.) To get away from it all; however, I hop a short flight east to the island of Vieques. This untouched and un-commercialized gem in the Caribbean is my home away from home. The friends I have made there are like family, and 2 of my fur babies (Sato dogs) were rescued from Vieques. The magic of this island is endless, with wild horses roaming throughout, pristine and private beaches off the beaten path, lobster bakes and hog roasts, cliff diving and snorkeling, live music along the malecon, mouth-watering Latin cuisine, salsa dancing and passion fruit cocktails, year round temps in the 80's and refreshing trade winds. I always reserve at least 1 night for kayaking in the Bioluminescent Bay. Submerging oneself in the warm salty water of glowing plankton is like swimming in a sea of diamonds. There is no other experience on Earth like it! My favorite way to end every evening on Vieques though, is to kick back and drift off to the tranquil cacophony of coqui frogs filling the midnight air. For even more privacy, check out the neighboring island of Culebra. There aren't a lot of options for accommodations or restaurants, but Flamingo Beach is the prettiest I've EVER seen.
CALL ON CANADA:
Quebec City, especially within the walled old town, feels so much like a picturesque French village that I tend to forget I'm still in North America. I particularly love practicing my French while strolling along Rue Saint Jean, dining outdoors beneath Chateau Frontenac, perusing the art galleries and shopping the charming boutiques in the Petit Champlain District.
TRAVELS BY TRAIN
Everyone should experience an iconic overnight train ride at least once in their lifetime. One suggestion would be to hop on VIA RAIL through Canada.
The trek from Montreal to Nova Scotia is one of my most memorable excursions to date. It's difficult to choose a favorite among whale watching off Brier Island, eating the best seafood pasta I've had in my life in Digby, sampling craft brews in Wolfville, tiptoeing through a centuries old cemetery on a ghost tour in Annapolis Royal, driving the breath taking Cabot Trail of Cape Breton, enjoying the nightlife in Halifax or stepping into the eerie fog covered seaport of Lunenburg. I experienced Scottish, Acadian, French and German culture here.
Platforms Switzerland and Italy are next!