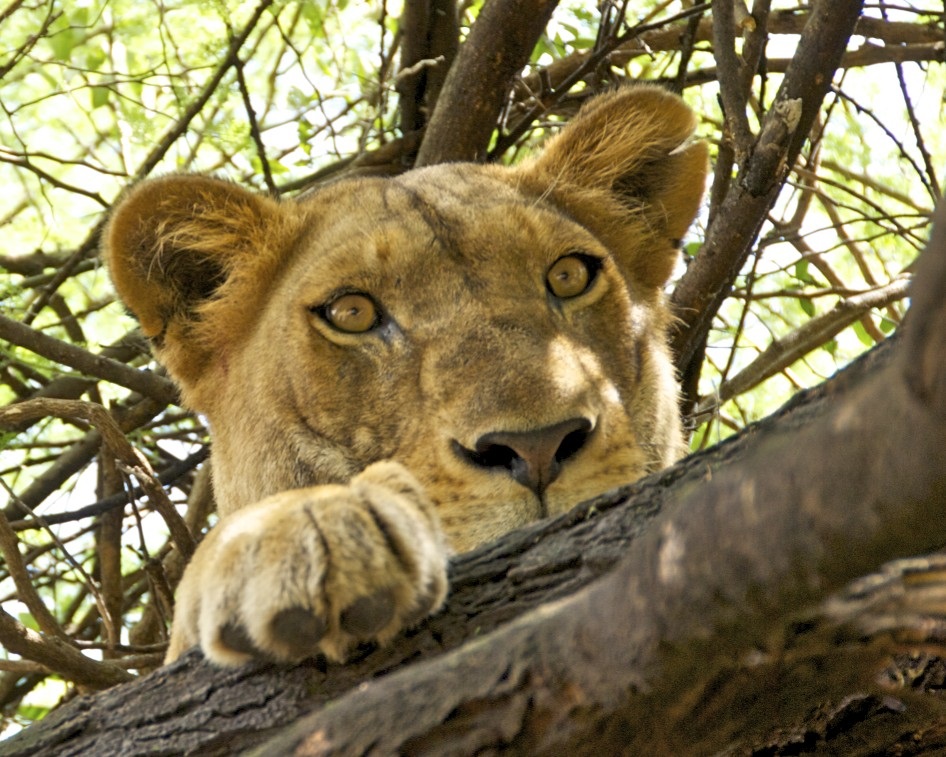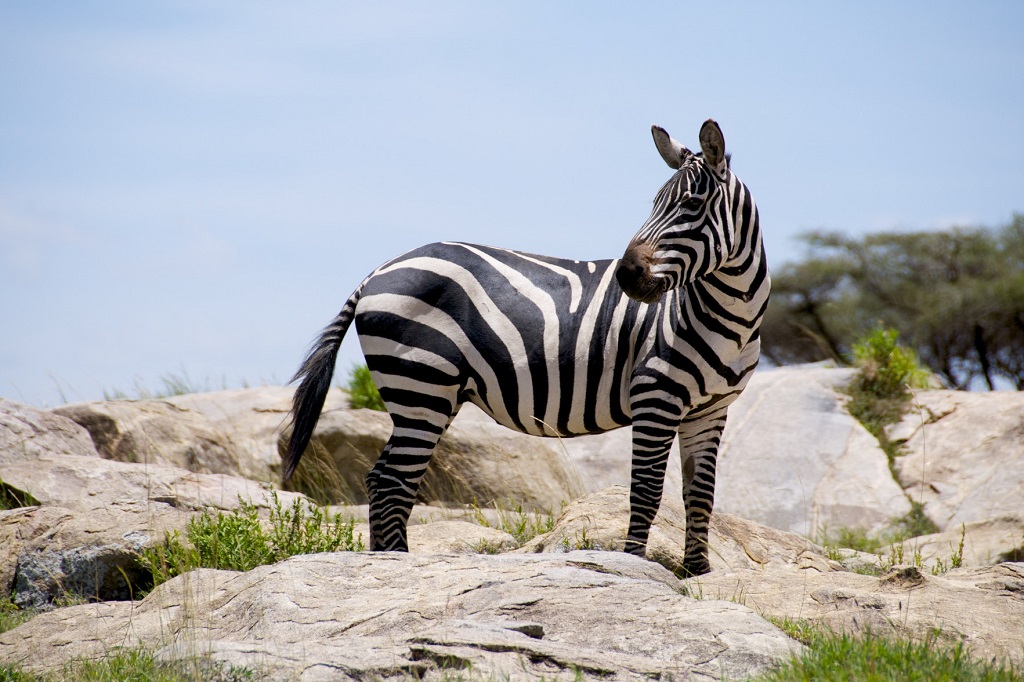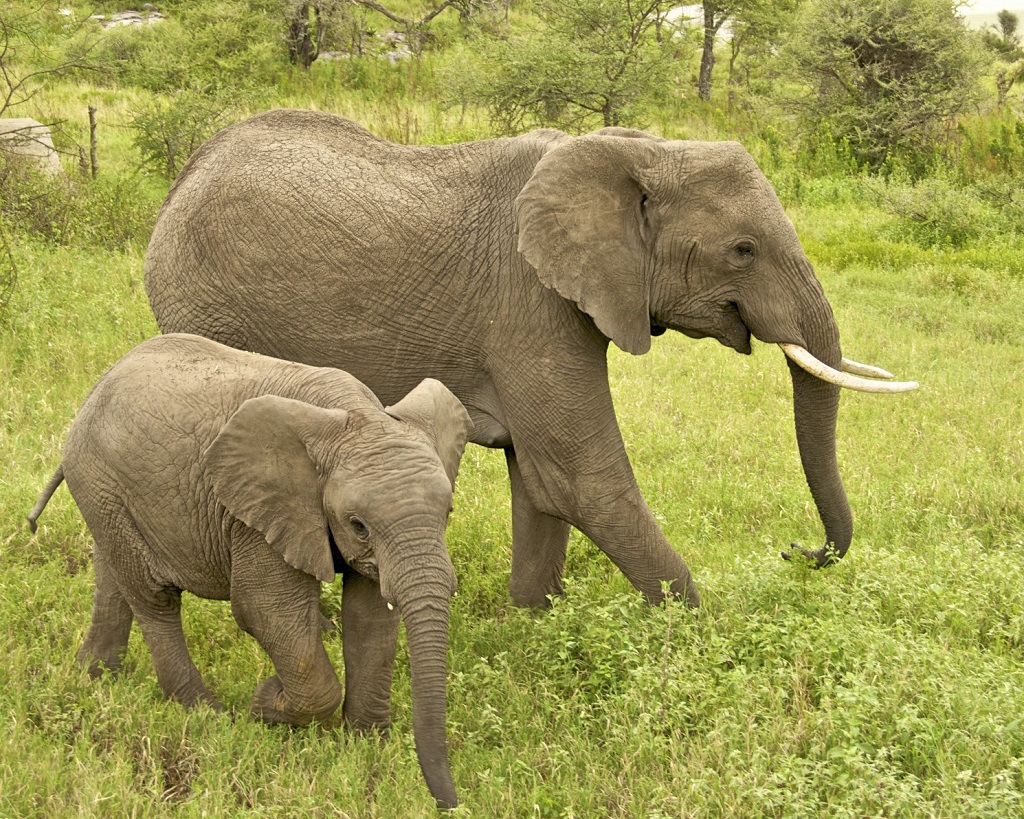 TANZANIA-AFRICAN SAFARI – group#2
Dates: October 14-25, 2024
Admire herds of elephant as they thunder across the savannah grasslands, see a pride of lions lounging in the African sun, and witness the free spirit of the birds flying overhead. On the Serengeti National Park game drives we may spot the "Big 5"—lion, leopard, elephant, rhino, and Cape buffalo. Then in the Ngorongoro Crater offers us the best possibility of seeing the rare black rhinoceros. Lake Manyara National Park is the home to the world's largest concentration of baboon and Tarangire National Park, where a permanent water source draws in elephant, eland, zebra, Cape buffalo, wildebeest, and more. Along with great safaris for animal sightings, we also will have insights into the local culture by visiting a Maasi village. Join me on this once-in-a-lifetime experience!
MONDAY, OCTOBER 14: OVERNIGHT FLIGHT TO TANZANIA
We begin our travels with an overnight flight from the U.S.A. to Tanzania.
TUESDAY, OCTOBER 15: ARUSHA
Welcome to Africa! A free day to relax and prepare for an exciting week!
WEDNESDAY, OCTOBER 16: ARUSHA to TARANGIRE NATIONAL PARK
After a leisurely morning, we visit the legendary cultural heritage to see the art and crafts of Tanzania at The Cultural Heritage Centre.  It is visited by tourists from all over the world including Presidents, state leaders and celebrities.  the role of the Gallery that is to represent, communicate and celebrate Africa's Cultural Heritage, filled with painting, sculptures, a variety of artifacts, a spice center, beads and a flea shop—plus, the finest Tanzanite stones. All proceeds from the Gallery go to the conservation of elephants in Africa, orphanages, schools and well drilling.  Then onto Tarangire and can enjoy viewing of wildlife from our Lodge's main area and rooms. (B, L, D)
THURSDAY, OCTOBER 17: TARANGIRE NATIONAL PARK
This park is a less visited park with beauty and eye-catching baobab trees.  The Tarangire River provides the park a permanent water source, which makes for great game viewing year round. This is highlighted by a large population of elephants. We can also see wildebeest, eland, zebra, gazelle and buffalo congregate around water holes. Relax at our lodge this evening. (B, L, D)
FRIDAY, OCTOBER 18: LAKE MANYARA NATIONAL PARK
This National Park is one of Tanzania's most dramatically located wildlife areas, consisting of a massive soda lake, located at the foot of the Great Rift Valley's western escarpment. The park's varied habitat attracts a wide variety of animals, including one of Africa's largest concentrations of elephants, Lake Manyara's unique tree-climbing lions, as well as large flocks of flamingos attracted by the algae in the lake.  Tonight's lodge overlooks this valley. (B, L, D)
SATURDAY, OCTOBER 19: MAASI TRIBE VILLAGE
The Maasai are an ancient tribe, a Nilotic ethnic community, strong in culture and tradition. Their warriors are famous for their singing and 'high jumping dance.' A sign of strength and to impress the unmarried women, the warriors compete to jump the highest. They are known for their distinctive dress and decorative beaded jewelry. Different Maasai sub-groups can be distinguished by the color combination of their beaded jewelry. We will make a stop at a local craft place for an opportunity to shop for keepsakes. Our afternoon and evening at leisure. (B, L, D)
SUNDAY, OCTOBER 20: NGORONGORO CRATER
Descend into the crater, technically a caldera, for our full-day game drive. We will embark on an unforgettable safari, one of the most picturesque settings for observing wildlife with around 30,000 resident animals! This is one of the best opportunities to see the endangered Black Rhino. The high content of sodium salts in the lake creates an excellent opportunity to view flamingos. (B, L, D)
MONDAY, OCTOBER 21: NGORONGORO to SERENGETI NATIONAL PARK
This morning as we leave the beautiful highland farmland behind, we descend into the heart of wild Africa – the Serengeti National Park – with its endless plains, rolling into the distance as far as the eye can see. We head to the central park area, one of the richest wildlife habitats in the park, featuring the Seronera River, which provides a valuable water source to this area and therefore attracts wildlife.  We enjoy an afternoon game drive in the Serengeti National Park. (B, L, D)
TUESDAY, OCTOBER 22: SERENGETI NATIONAL PARK
The Serengeti covers an area of roughly 5,700 square miles, so it is no surprise that the name comes from the Maasai word siringit, meaning "endless plains." Exploring the sweeping grassy plains, rocky outcrops and sparsely wooded river valleys of this incomparable park where lion, cheetah, leopard, wildebeest, zebra, giraffe, gazelle —as well as an abundance of other animals.  We will have an early morning game drive, then enjoy lunch and relaxing at our lodge prior to our afternoon game drive. (B, L, D)
WEDNESDAY, OCTOBER 23: ARUSHA
This morning, fly back to Arusha. We have an afternoon for a chance to go back to visit the Cultural heritage to pick up any jewelry or purchases left behind at the beginning of the safari. Then onto our hotel to relax. (B, L, D)
THURSDAY, OCTOBER 24: DEPARTURE
This morning and early afternoon at your leisure to relax and enjoy the hotel prior to our late afternoon departure for our homebound overnight flight, arrive home on October 25. (B)
Highlighted Sites visited:
Tarangire National Park
Lake Manyara National Park
Maasi Tribe Village
Ngorongoro Conservation Area
Serengeti National Park
Included:
Fully Escorted by Travel Leaders / Destinations Unlimited's Lori Nietert
9-night accommodations, taxes and luggage handling
Airport transfers
Intra-country airfare
Sightseeing and admissions as per the itinerary
9 full breakfasts (B), 8 lunches (L) and 9 dinners (D) as specified
NOTE: The first tour sold out quickly last time - so do not delay in signing up and missing this once-in-a-lifetime adventure!
For more information about this tour and to request a full brochure – call 319-393-1359 or email: Lori@duagency.com