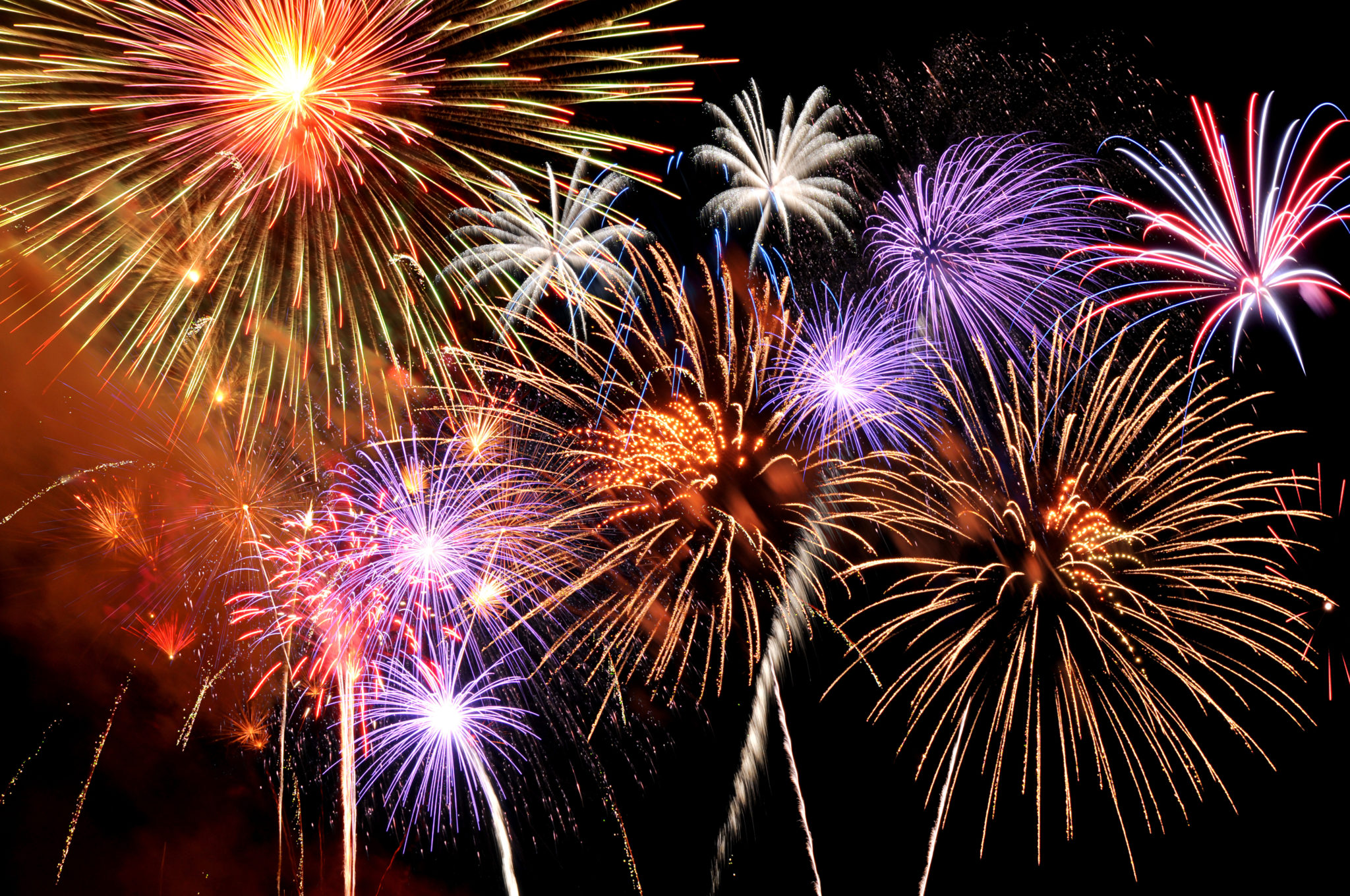 Whether you're looking for a taste of adventure, a bit of romance or a fun place to take the kids, here are some unique ideas for a New Year's Eve getaway that you'll remember long after the ball drops on 2020.
If you're not afraid of heights, say goodbye to 2019 at a higher elevation. Those in top shape, can consider a hike up Tanzania's Mount Kilimanjaro. At 19,341 feet, it's Africa's highest peak, and the trip takes five to nine days. For bragging rights in 2020 and beyond, book a trek that will put you at the summit on Jan. 1. If a hot-air balloon ride is on your travel bucket list, head to the Cappadocia region of Turkey for New Year's Eve. The unusual rock formations known as fairy chimneys have made it one of the world's most popular destinations for ballooning.
Closer to home, December is a good time to head to Alaska to see the spectacular Northern Lights. Tours leave from Fairbanks in the late evening and head away from the city for the best viewing. For a warmer New Year's Eve, you can enjoy your last sunset of 2019 with a visit to the Grand Canyon. Treat yourself to a helicopter ride over the canyon for a bird's-eye view.
Philadelphia is a great choice for New Year's Eve if your family has young children. The Franklin Institute science museum holds a celebration from 10 a.m. to noon on Dec. 31 where kids can construct noisemakers and ring in the New Year when the clock strikes noon. The Mummers Parade, on New Year's Day, has been a Philadelphia tradition for 120 years. From Dec. 28-31, you can watch the Mummers put the finishing touches on their colorful costumes, performances and floats. In the evening on Dec. 31, Penn's Landing offers views of midnight fireworks over the Delaware River.
If you're thinking about a New Year's Eve proposal, consider taking a trip to Venice. A leisurely gondola ride along a canal, with the gondolier serenading you, is a very romantic way to pop the question. To celebrate in grand style, book a room at Venice's historic and luxurious Hotel Danieli, just steps from the central St. Mark's Square. The hotel is made up of three palaces, one of which dates to the 14th century. Your stay can come with special amenities offered only by a Travel Leaders agency through the Select Experiences program.
If you and your loved one are looking for a casual, laid back New Year's, spend the holiday on an island in the Caribbean, like St. Lucia. You can go hiking along trails on the towering twin volcanic peaks of the Pitons, explore the island's underwater life by snorkeling, take a relaxing soak in healing hot springs and spend some time on sandy white beaches.
For help planning a New Year's Eve getaway, contact your travel advisor at Travel Leaders / Destinations Unlimited.