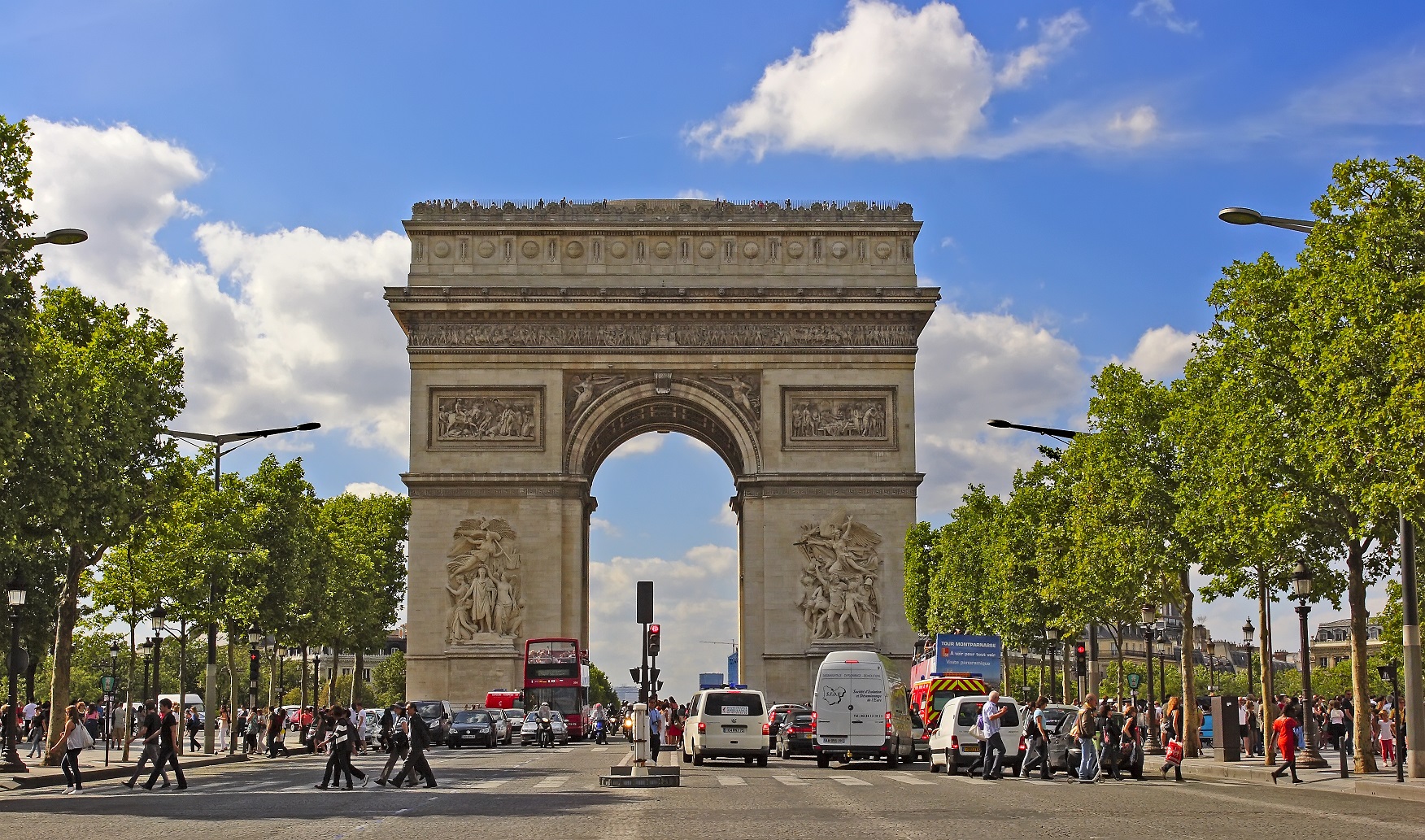 Travelers to Europe can be part of a historic moment this fall, as events take place in England, France and Belgium to mark 100 years since the armistice that ended World War I at 11 a.m. on Nov. 11, 1918.
Whether you're a history buff, have a family connection to a soldier who fought in the war or you have a European trip on your bucket list, the centennial makes this November an especially meaningful time to visit.
In London, Armistice Day ceremonies on Nov. 11 include a procession of veterans and the laying of wreaths at the Cenotaph, the United Kingdom's official national war memorial. This year, the British government has organized a People's Procession, in which 10,000 members of the public will march past the memorial. Afterward, bells will ring out across the country to replicate the outpouring of relief that greeted the end of the war in 1918.
London's Imperial War Museum has a permanent display on World War I in addition to special exhibits, including "Weeping Window," a sculpture of ceramic red poppies that are the traditional symbol of remembrance, and "Renewal," photographs that document life after the war. London is also home to a branch of the Royal Air Force Museum, where an exhibit examines the "First World War in the Air," complete with vintage planes. And the National Maritime Museum in Greenwich looks at "Jutland 1916," the war's greatest sea battle.
France also marks the end of the war on Nov. 11, with a ceremony in Paris at the Arc de Triomphe. Visitors can explore the Army Museum and its World War I halls. The French capital is also a good starting point for visits to World War I battlefields, either on your own or as part of a tour. In the Somme, about two hours north of Paris and site of the largest battle on the Western Front, signs mark historic sites along a "Circuit of Remembrance."
Travelers who want to honor fallen American troops can attend public ceremonies on Nov. 11 organized by the American Battle Monuments Commission. The commission maintains World War I memorials and cemeteries in England, Belgium and France, including the Lafayette Escadrille Memorial Cemetery, which commemorates the birthplace of American combat aviation and honors volunteer pilots who flew with French squadrons. You can find a list of cemeteries and events at abmc.gov.
The picturesque medieval town of Bruges is a good base for exploring the World War I battlefields in Belgium. It's a short train ride to Ypres and the In Flanders Fields Museum, which takes its name from the famous World War I poem. You can also pay your respects at the Menin Gate war memorial, where buglers conduct a moving Last Post ceremony every evening, in tribute to fallen British and Commonwealth nation soldiers whose graves are unknown. On Nov. 11, a special Last Post takes place at 11 a.m. to commemorate the armistice.
For help planning a trip to Europe, contact your travel advisor at Travel Leaders / Destinations Unlimited.