Staying state-side during Spring Break is beneficial to your family if you do not already have Passports for the whole family. With 50 states plus territories in the Caribbean, there are countless vacation destinations for your family Spring Break trip in the U.S.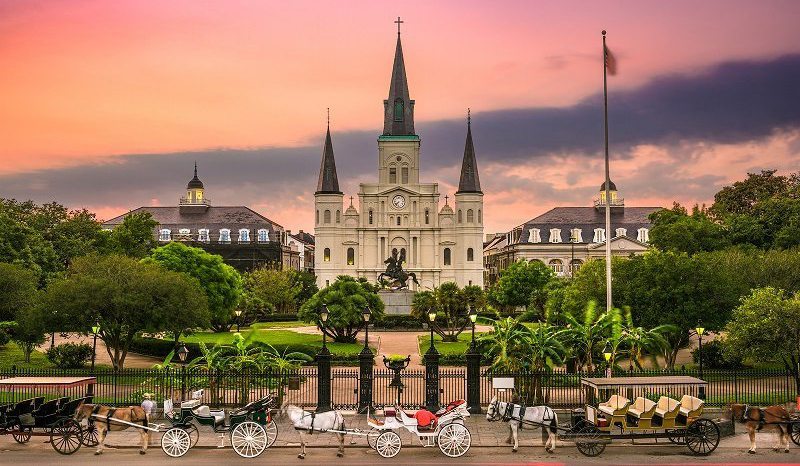 Florida – Fort Lauderdale, Miami, Pensacola
Florida offers a mix of relaxing beaches and metropolitan cities for many sights and attractions.
 LEARN MORE ABOUT FLORIDA BEACH VACATIONS
Gulf Shores
White sand beaches and historic parks line the Gulf Shores with many sports and watersports surrounding such as fishing trips, golf courses and sightseeing plane rides.
Puerto Rico
Discover the food and culture of historical San Juan and also visit the only tropical rainforest in the U.S. Many hotels are also located directly on the beach providing easy access for little ones.
New Orleans
In addition to the party scene (cue Mardi Gras), New Orleans is rich in history and southern traditions. Take your family on a swap tour in the bayou or tour a nearby historic plantation.
Myrtle Beach
Partake in watersports along the 60 miles of beach, walk the boardwalk and indulge in nearby shopping.
Disney
No better time to experience the magic of Disney with family than during spring break.