WHEN
There isn't a bad time to visit Australia, however fall and spring are ideal for comfortable weather. Their fall is during April to May and their spring is during September and October, since they are in the southern hemisphere. January through March tend to be much warmer during their summer. Mid-December to the end of January tend to be the busiest because that is the summer break for schools.
WHY
Culture: experience new foods, wine, music, art and ways of life
Sightseeing: visit famous landmarks and destinations
Wildlife: see the famed native animals including kangaroos and koalas
Comfort: English speaking country
Beaches: visit the famed Bondi Beach, Queensland's Gold Coast or Whitehaven Beach in the Whitsunday Islands
Once-in-a-lifetime opportunities such as diving the Great Barrier Reef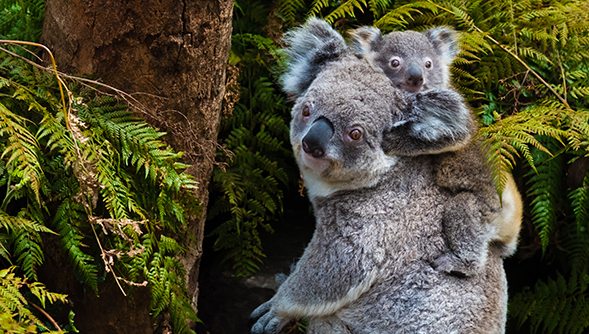 Sydney
As the capital of Australia, Sydney is not to be missed! From the hustle and bustle of the city to exploring the natural beauty of the bushwalks, Sydney has opportunities for every traveler. A trip to Sydney is not complete without a tour of the Rocks, the nation's birthplace and a walk up the Sydney Harbour Bridge. If you have a few days in Sydney, visiting Australia's most famous beach, Bondi beach is a relaxing experience. Let our Aussie Specialist (and Iowa's only) plan the best Australian itinerary for your trip desires.
Insider Tip: Stop by Bondi Icebergs Club for a great view of the pool along the sea.
Melbourne
The eclectic city of Melbourne is a sports-lovers paradise. From horse races to tennis matches (Melbourne home of the Australian Open), Melburnians are sure to delight in sharing their sporting events. The Australian Grand Prix is another exciting event in Melbourne that is popular for locals and visitors alike.
The city also has great markets including the huge Queen Victoria Market with over 1,000 stalls from food to fresh produce and more. Further south, a short day trip from the city of Melbourne is Phillip Island, where the miniature fairy penguin parade at dusk is one of the most magnificent experiences. There is also a wonderful koala conservation center en route to Phillip Island.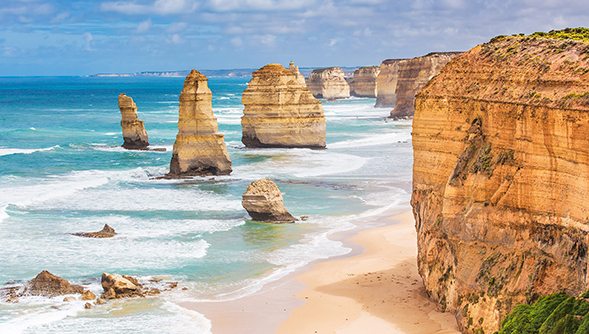 Cairns
This tropical North Queensland area is more laid-back and resembles the South Pacific more than other parts of Australia. It's the perfect place to go to visit the Great Barrier Reef. Travelers love to scuba dive, go snorkeling and other water activities around the reef.
Cairns also offers some great bush walking on boardwalks and rainforest experiences in the Daintree Rainforest. The Skyrail Rainforest Cableway is a great way to view the rainforest from above. For a full tour of the country that highlights the best destinations and activities, let Iowa's only Aussie Specialist at Travel Leaders / Destinations Unlimited plan your trip.
Darwin
As the capital of Australia's Northern Territory, Darwin provides a great opportunity for an amazing cultural experience of Australia. Aboriginal cultures are indigenous to Australia and have especially unique customs. In Darwin visitors will see symbolic body art, engraving in rocks, as well as visual art and music.
For the full Aboriginal experience, visit the rugged caves and bush. The didgeridoo is an Aboriginal musical instrument made from tree trunks and hollowed out by termites. It's another great cultural experience to see one played.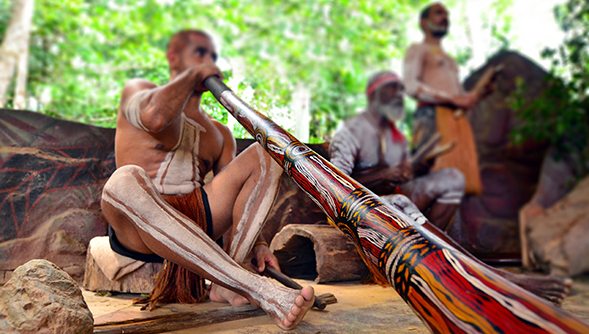 Tasmania
Another outdoor enthusiast location, Tasmania is a great place to visit for hiking in the mountains and staying in the country. The bushwalks are some of the best and more challenging in all of Australia. This isolated island off of the south of Australia is a hiker's dream, has fantastic wineries and some of the world's cleanest air. Being less populated, Tasmania has some very charming cottages and homes in well-preserved towns and villages.
Adelaide
Located in South Australia, Adelaide is surrounded by vineyards and orchards. Wine lovers will enjoy the Barossa Valley wine region where shiraz is produced. Outdoor enthusiasts will enjoy a trip to Kangaroo Island for Flinders Chase national park. Adelaide is more of a quiet city to visit, depending on the time of year. The city is very diverse, from vineyards, the outdoors and some of the best restaurants. Travel Leaders / Destinations Unlimited's Aussie Specialist will help you determine the best areas to visit during your stay in Adelaide.