Explore the Galápagos islands in Ecuador by land and sea to enjoy it all. It is a wildlife paradise – from the red-footed and blue-footed Boobies to sea lions, lava lizards, manta rays and of course the famed giant tortoises.
How to get there:
Most trips in and out of the Galápagos are through Quito or Guayaquil in Ecuador and then fly into the islands. Our specialized agents will discover what you desire out of the trip and recommend the best places to visit.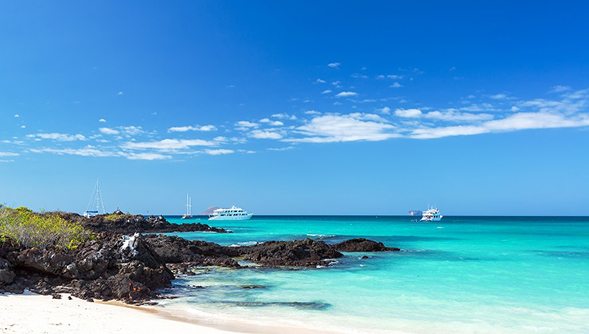 What to Do:
Snorkel or scuba dive with sea turtles, rays and colorful fish or even with penguins
Observe sea lions, marine iguanas, blue-footed boobies, the famed giant tortoises and pelicans
Explore underground lava tunnels
Visit the historic city of Quito – made a UNESCO World Heritage Site in 1978

When to Go:
There isn't a bad time to go to the Galápagos! January through May are peak times because those months are warmer and wetter.