River cruising is becoming increasingly popular among our travelers. River cruises allow travelers to explore more land-locked regions – from Europe to the United States.
WHY
Unpack Once: Visit many quaint towns and bustling cities in one trip without hauling luggage again and again
Excellent Dining Options: Allows you to enjoy food from around the world
Variety: Ship itineraries and themes vary
History Lesson: River cruises take you to many historic places in the world and offer learning experiences from tour guides
More Intimate: River cruise ships tend to be smaller than ocean cruises
Smooth Sailing: Rivers offer calm waters, which means no motion sickness
Discover Inland Towns and Cities: Small river cruise ships are able to dock in towns and cities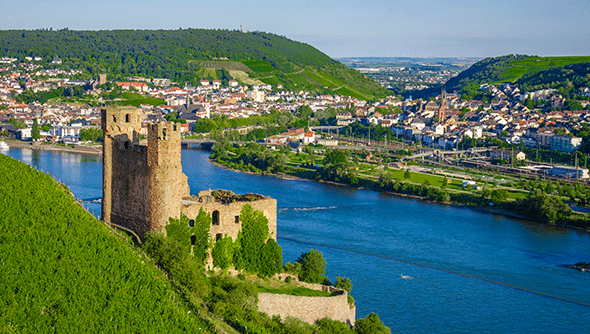 WHERE
Europe

Rhine River

Visit many castles, beautiful scenery and vineyards
Enjoy the energy of Amsterdam, the art museums, windmills and scenic towns

Danube River

Romantic and less crowded
Classical music performances, Old World charm

United States

No Passport required
American-made ships
Enjoy themed itineraries – based on U.S. history or music
 
WHEN
River cruising can be done anytime of the year. Depending on what you'd like to do on your trip, may determine the season you should travel. For example, the Tulip Festival in Amsterdam is popular in the spring when the tulips are in full bloom. Traveling for the European Christmas markets is popular around Christmas-time. Peak times tend to be popular, therefore it is wise to plan in advance. Should your schedule allow for it, traveling when school is in session provides for a less crowded experience.