Why Go:
Exotic Animals: Safaris provide an unimaginable experience for you to observe animals in their natural habitats (many of which are on the endangered species list)
Explore New Scenery: Whether it's your first time or your fifth time on an African Safari, you are sure to visit a new area with different landscapes and animals
Photo Ops Galore: Not only will you be photographing the exotic animals and landscape the entire trip, but you also have the opportunity to go on a Photography Safari
Relax & Enjoy the Trip: Planning an African Safari sounds daunting, but not when a Safari expert at Travel Leaders / Destinations Unlimited plans a thorough trip for you to explore a whole different landscape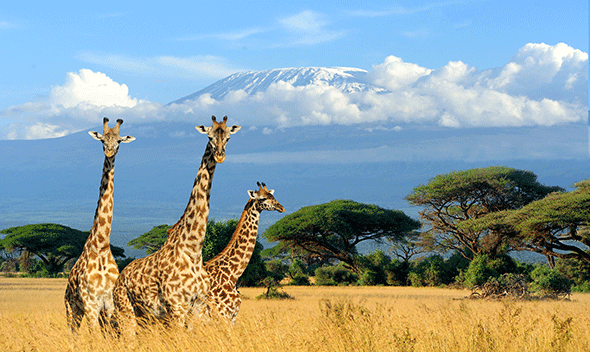 What to Do:
Safaris: See exotic animals in their natural habitats
Luxury Rovos Rail: Luxurious, private railway company
Volunteerism combined with tourism: after volunteering in Africa, consider adding a little tourism into a once-in-a-lifetime trip
Cruises:
Many cruises that travel around the world make stops in Africa. Our Africa specialists are available to assist with the best cruise for you – even if it's just a segment of the worldwide cruise for you to visit Africa. Visit here for more cruise information.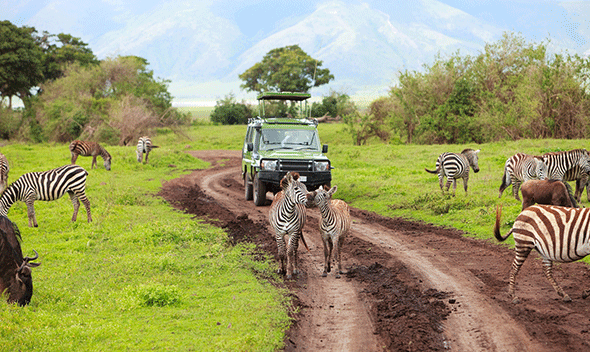 Where to Go:
South Africa: Perfect for both wine lovers (there are vineyards outside of Cape Town) and history seekers (learn about the South African apartheid)
Kenya/Tanzania: These countries provide the best animal experiences and also offer cultural experiences

Zanzibar: This Tanzanian archipelago offers a sanctuary of exotic birds, butterflies and gorgeous beaches

Rwanda/Uganda: These countries provide excellent opportunities to observe gorillas and primates