A bucket list trip for many of our travelers, a visit to the 49th state is a must for all Americans! The natural beauty of the outdoors and wildlife is second to none.
What to do:
Cruise: Experience many of Alaska's greatest glaciers and most beautiful scenery only accessible by sea
Sightseeing: No matter where you go in Alaska, you will be in awe of the scenery all around you
See Wildlife: Not only will you see a lot of Alaskan wildlife, but you'll have the opportunity to go fishing
Local Food: Try fresh salmon or king crab for some of the best fresh catch
Helicopter Tours: Go for a ride for a unique perspective of the breathtaking glaciers
Visit the National Parks: Parks like Denali National Park and Glacier Bay National Park offer some of the best views and wildlife experiences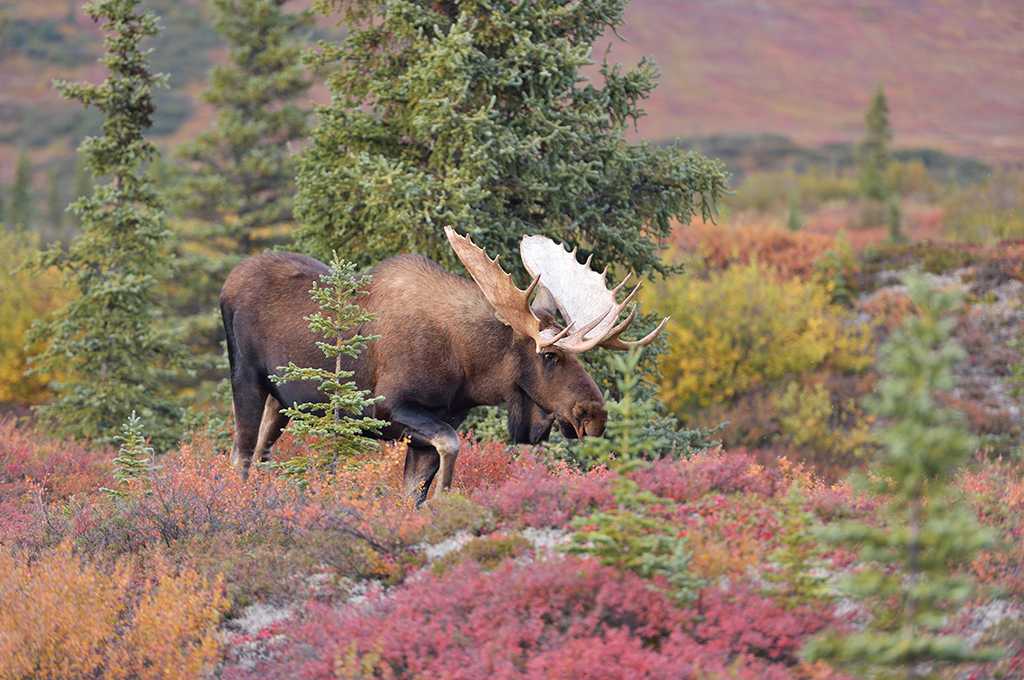 When to go:
Traveling to Alaska is best during the summer months, when daylight peaks. Weather can be cool, but differs by region.
Why:
See the glaciers, and mountains
See the wildlife – moose, whales, eagles and Denali National Park's Big Five: brown bears, wolves, moose, Dall sheep and caribou
Endless options to explore this great state from cruises to land tours