One of the most bio-diverse areas in the world, explore lush rainforests with exotic wildlife, thermal hot springs and volcanic-ash beaches. This country is the perfect location for those seeking exciting, adrenaline-rushing activities. With the beaches and wildlife, it is also a great location for those looking to explore a new region and relax.
What to Do:
Whitewater rafting
Zipline experiences
Take a ride down the longest waterslide in Costa Rica
Go horseback riding
Visit the thermal hot springs
Explore the rainforest for exotic wildlife and lush flora and fauna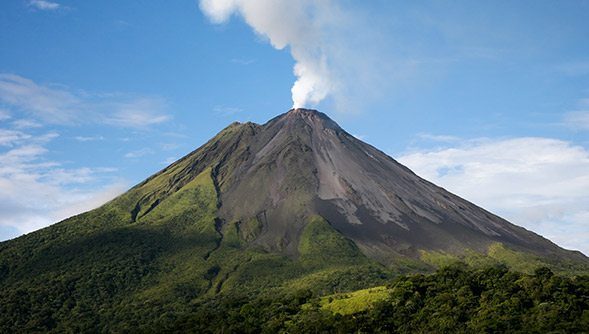 Arenal:
Hike to see the volcano and enjoy the thermal hot springs in Arenal or visit a wildlife refuge.
Manuel Antonio:
This is a fantastic place to hike in the rugged rainforest, snorkel around the coral reefs and explore the white-sand beaches while in Manuel Antonio National Park.
Guanacaste:
The western side offers volcanic-ash beaches, ziplining, horseback riding, mud baths and more!
When to Go:
November through April proves to be a good time to go because that is the dry season. May through October is the wet season, when you would be more likely to experience rain on your trip.